Goatboy here with keys to winning your matches – how to control the battlefield, and objectives.
I have some 9th edition thoughts as I have played a few games.  I spoke a bit about it before – but this new edition emphasizes armies that are able to move, be effective, and control the battlefield.  This goes from units being hard to move off of objectives, units that can just remove opposition off of the prizes, and even units that help you box an opponent in.  These are some of the keys to winning a match – just controlling the flow of where the battles is, where the fight for objectives are, and what you expose to retaliation.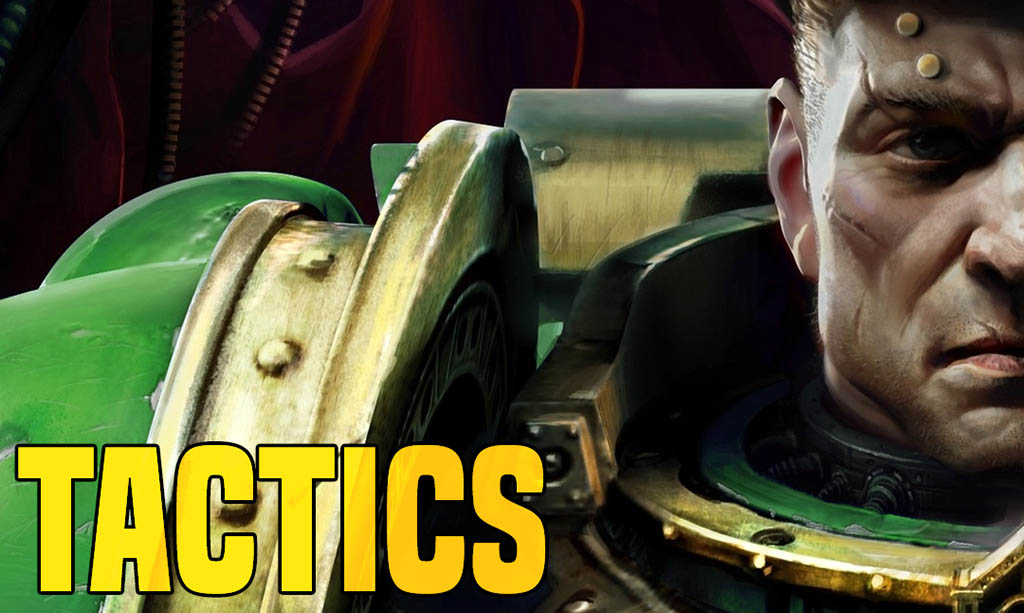 Bully Units
I have talked a bit about this before but there are different types of things you can do to force your opponents hand.  As a very aggressive player I like to use  the "bully" method of units to try and basically limit the amount of turns my opponent has to gather their primary resources.  You can see this in how I play usually very fast units that can get close, get involved, and hopefully keep my opponent locked in place as they try to deal with the threat in their lines.  This can range from something very fast like a Keeper of Secrets or utilizing some kind of movement trick like Warptime.  There are a lot of armies that can use this and a ton of different units that help you bully an opponent in some way or other.  It is also why I gravitate towards armies that either have some sort of movement trick or ability to increase their overall movement and utilize the assault phase as extra movement.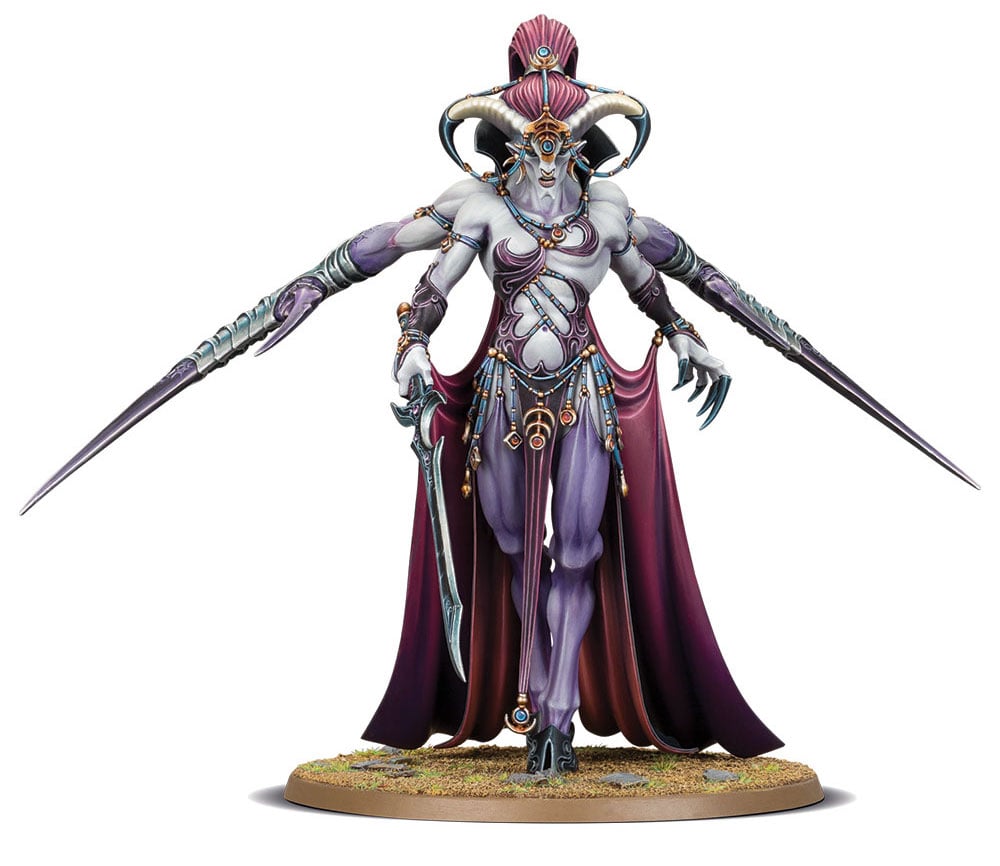 You can do this with vehicles as well.  A few very fast options could get close and assault into an opponents line.  If they are not playing vehicles – well you have locked their unit down and they have to move away to stop being in assault.  This keeps their movement lower and allows you to force them from an objective.  Beyond just getting way to close if they don't leave you have a chance to throw out some damage and if you die you might even explode.  I think removing some choices from your opponent is a very powerful option you can do when building and looking at how your army can win.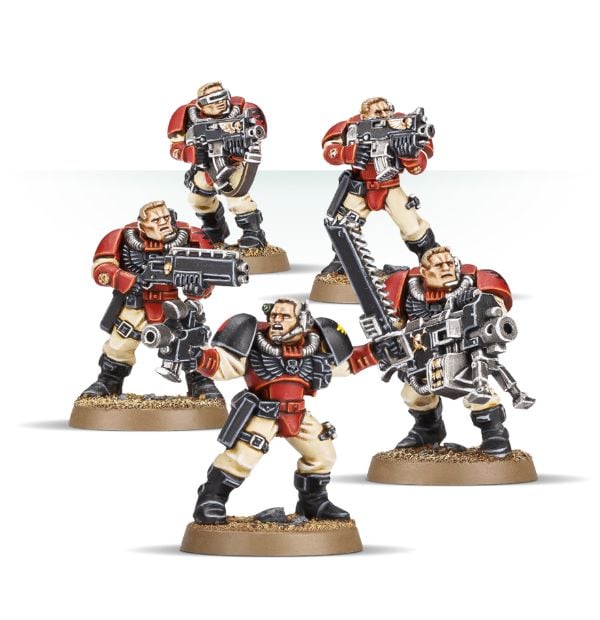 Bait Units
Beyond just bullying enemies you could also just bait them.  Things like Scouts or other models that deploy beyond the deployment zone you can create little trails for your opponent to try and get.  This can leave them exposed and lets you know exactly where an option can go.  This game has changed into a much more brutal set of shooting (especially with the new Marine options showed) so giving up a few models to remove a mean unit can be a powerful option.  I know a lot of the time you can set up units to be on the back edge of being near an objective and it makes your opponent have to invest in more to remove them let alone get close enough to engage.  These few things can really shift a game where the primary objective is to try and get as close as you can to a high score in 3 turns – because you might not have enough army left to get those last few points to hit 45.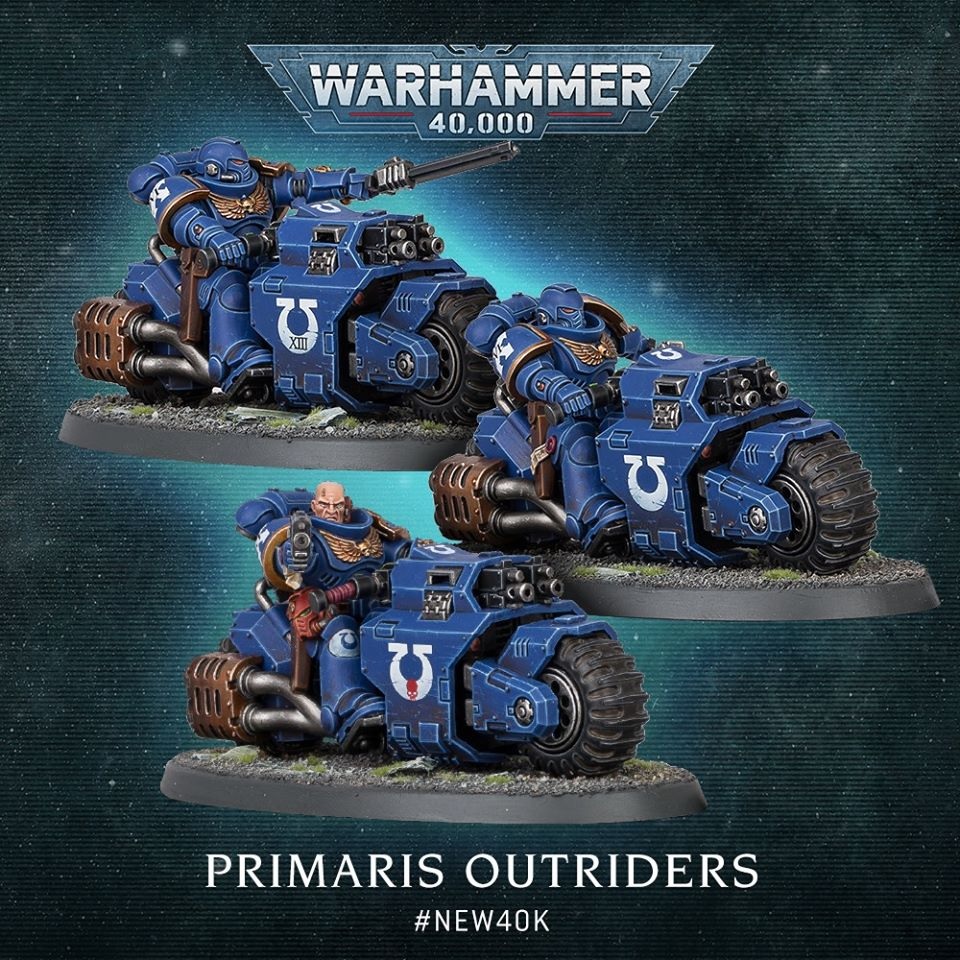 Upcoming Units?
I get the feeling some of the new fast Marine units coming out will be excellent harassing bully units as they are a bit tougher then normal – and thus harder to get rid of if they smash into your line.  I am also wondering if the regular Biker option gains an extra wound which brings up a whole slew of interesting options to multiple Marine based armies.  It's this ability for speed that becomes interesting choices.  I look at a lot of the new Necron units as well as the old standbys (Tomb Stalkers) as become very important in the game as we continue along and get extra rules for armies.  I hope we see an updated set of Xenos options that can be extremely quick and annoying to remove.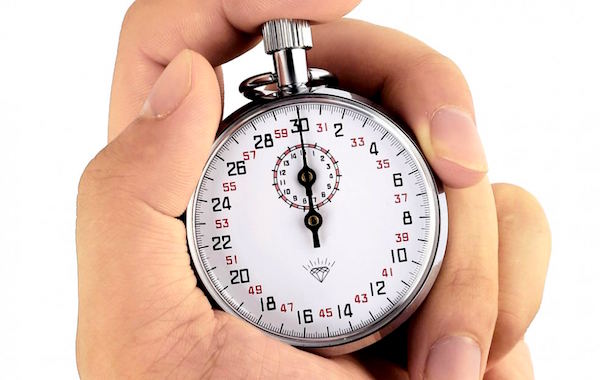 The Clock is Ticking
With that turn limit set to 5 we all need to make sure we keep up with and ensure we have avenues to allow our armies to win.  This is making sure we have the prize in sight and not to lose it to the blood lust of removing your enemies options.  I won't go into how many times the game came down to the opponent not moving in the first turn to get within engagement range.  Just that one bit of hesitation and the game is over just due to not ensuring you have a plan to take, hold, and be annoying for the enemy to deal with.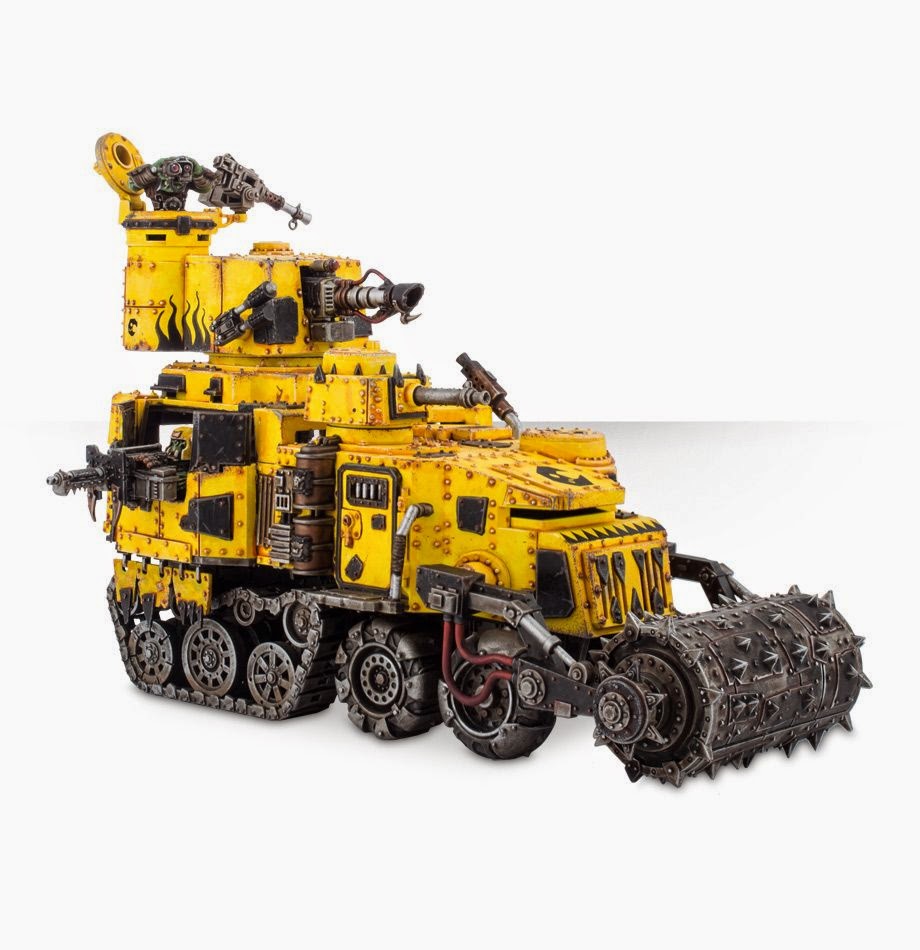 Xenos Bullies
What units can you think of that you could get in close to the enemy quickly?  Eldar have a lot of vehicle options that end up being annoying to remove when they get close.  How about the old Ork Standby the Battle Wagon coming in hot to mess with your stuff.  The Bone Breaka seems like an interesting option in this game as they can get an Advance and charge option with their Wartrike buddy and most likely being Evil Suns.  I think a unit that is somewhat overlooked is the Heldrake.  Their ability to get you wherever you are and being kind of annoying to remove seems like a good set of options as a bully/harassing unit to keep your opponent locked into their zone.  Throw in 2 and watch as they try to scramble to remove them from their lines in fear of a flamer hitting something important.
Do you guys plan out our turns as play?  Do you think of how you can knock out the majority of your scoring in the first 3 turns to ensure your last bit of game play is more defensive?  Or are you just going full speed and damn the consequences?