Pathfinder will be introducing new classes next year in their Secrets of Magic book, and you can play two of them right now. Meet the Magus and Summoner.
Pathfinder is keeping the hits rolling in, folks. There's a new book coming, Secrets of Magic which will introduce two new Classes to the game, both of which use magic in a different way from the typical spellcaster. There's the Magus, who combines swordsmanship and spellslinging for the ultimate fighter/wizard archetype, except you don't have to level up or wait for your character to come online. You just get to do what you set out to do 8 o'clock, day one.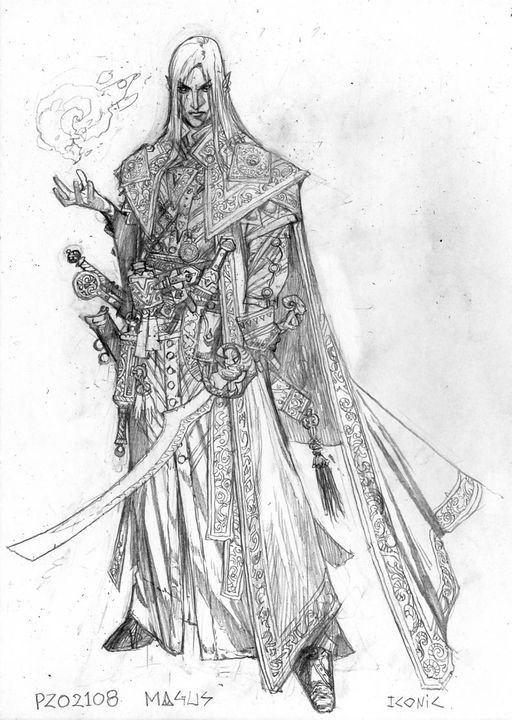 Then there's the Summoner, who in a broad overview, is all about conjuring a specific monster, called an Eidolon, that will fight alongside you and share your health. If you want a monster to be your companion/want to feel like you have unlocked the right kinda pet class, this is the one to try.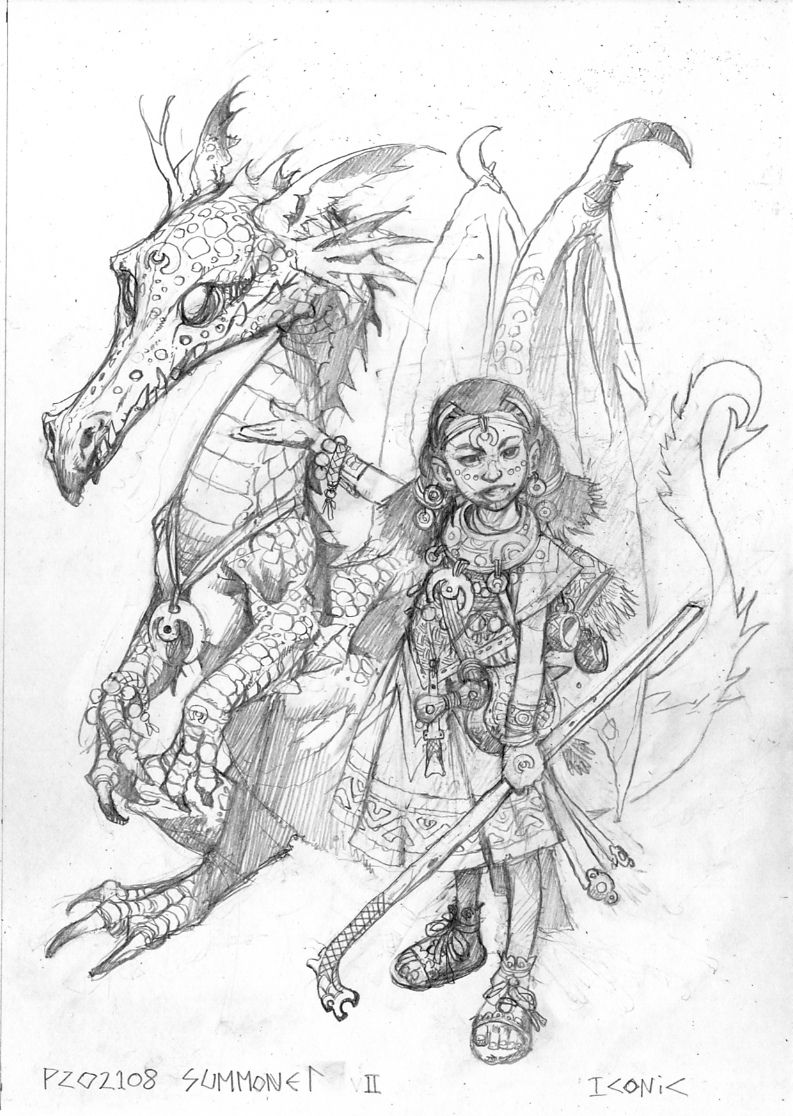 Both of these new classes are available in the playtest document linked below, but we're going to give you a closer look at both of them right now. So strap in and let's check out these two new classes.
Magus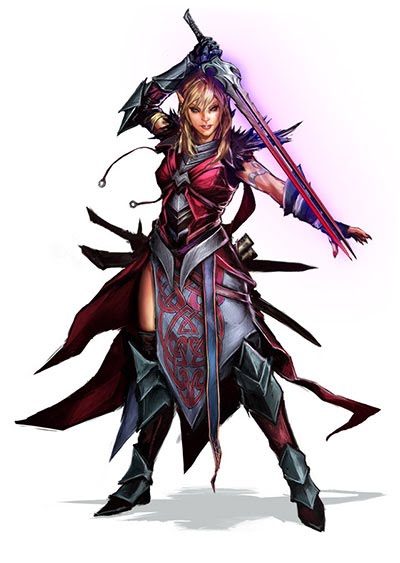 This class is all about using spells and swords. As the playtest describes it:
The physicality and technique of combat are thrilling, and the intricacies and power of arcane magic impressive, but the combination of the two is where things get really interesting. You're a polymath, schooled in both spells and strikes. A hefty spellbook boasts your arcane research, and your skill on the battlefield shows how you've trained your body. Combining these two arts, you can channel spells into your weapon or body to inflict on your foes with your attacks.
And that's pretty much exactly what you do. A Magus in PF2 is all about arcane spellcasting with cool magic attacks. You don't have quite as many base spells per day as does a Wizard, but your progression in terms of power is about the same. You'll advance all the way up to 9th level spells, but your progression is curious: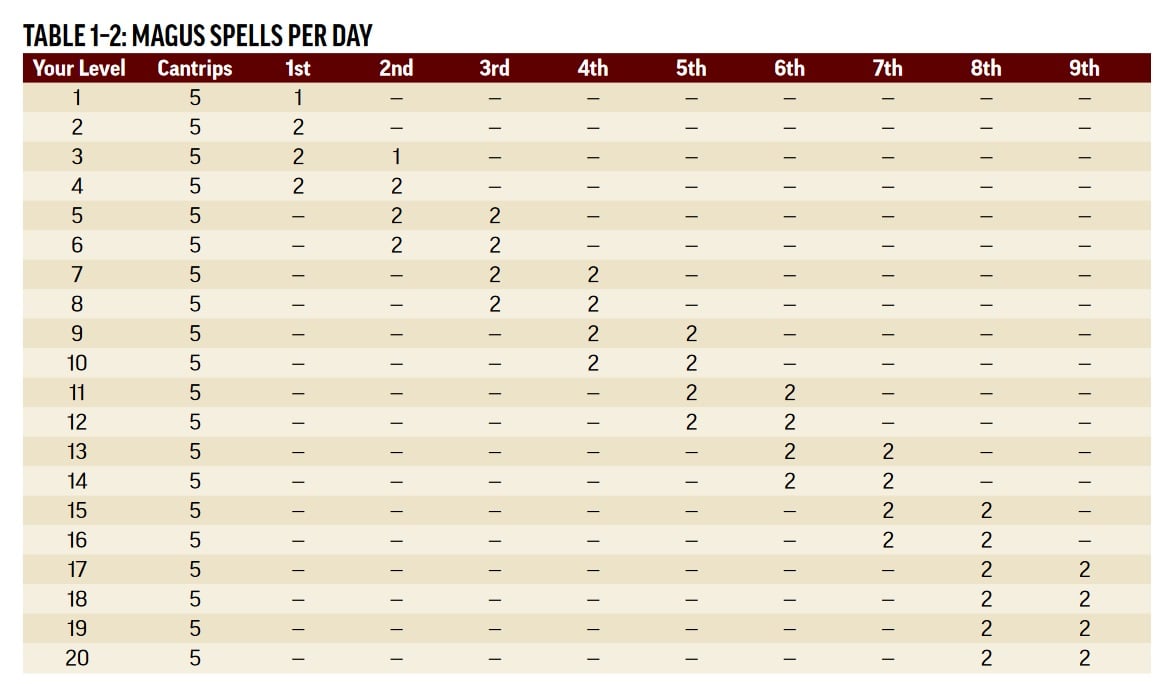 Most of the classes power comes from the spells placed in weapons (or on body parts, for you unarmed brawlers with magic fists). You automatically heighten spells, like a Warlock–and honestly if you're looking for a D&D comparison, Hexblade Warlock is a pretty close target. You will have a special pool of focus points you can use to cast special battle spells which are longer terms buffs, like Haste or something that grants you a +1 to +3 to your attacks, depending on level.
Summoner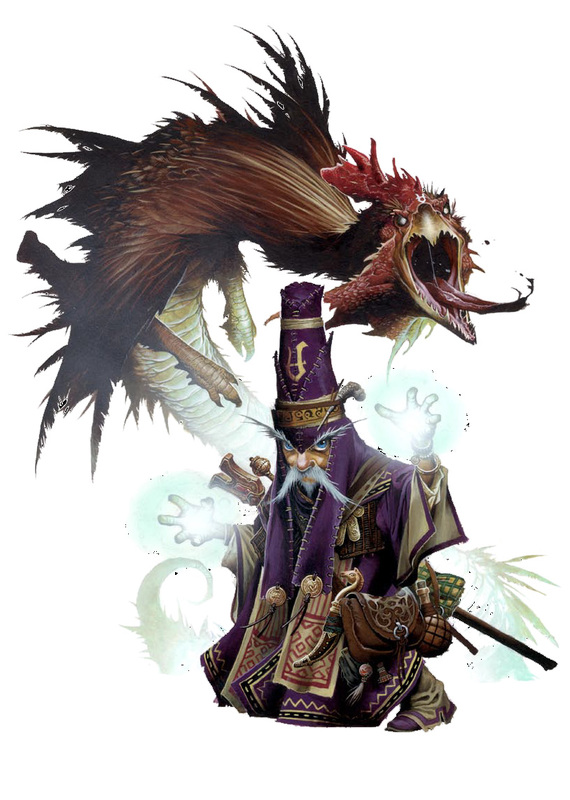 The Summoner, on the other hand, is all about making a new friend:
You're the mortal conduit for a powerful being called an eidolon, which you can summon into your world. Whether your eidolon is a friend, a servant, or even a personal god, your connection to them shapes the course of your life and marks you as someone extraordinary.
And the class has its meat and potatoes in the Eidolon mechanic. You choose a form for an Eidolon, picking from the following options: Angel Eidolon, Beast Eidolon, Devotion Phantom Eidolon, or Dragon Eidolon, and you'll learn special feats that allow you to evolve your Eidolon, making them somewhere between a Pokemon, a Digimon, and a summoned spirit.
Happy Adventuring!