RPG Accessories: Get Back To Class With D&D Style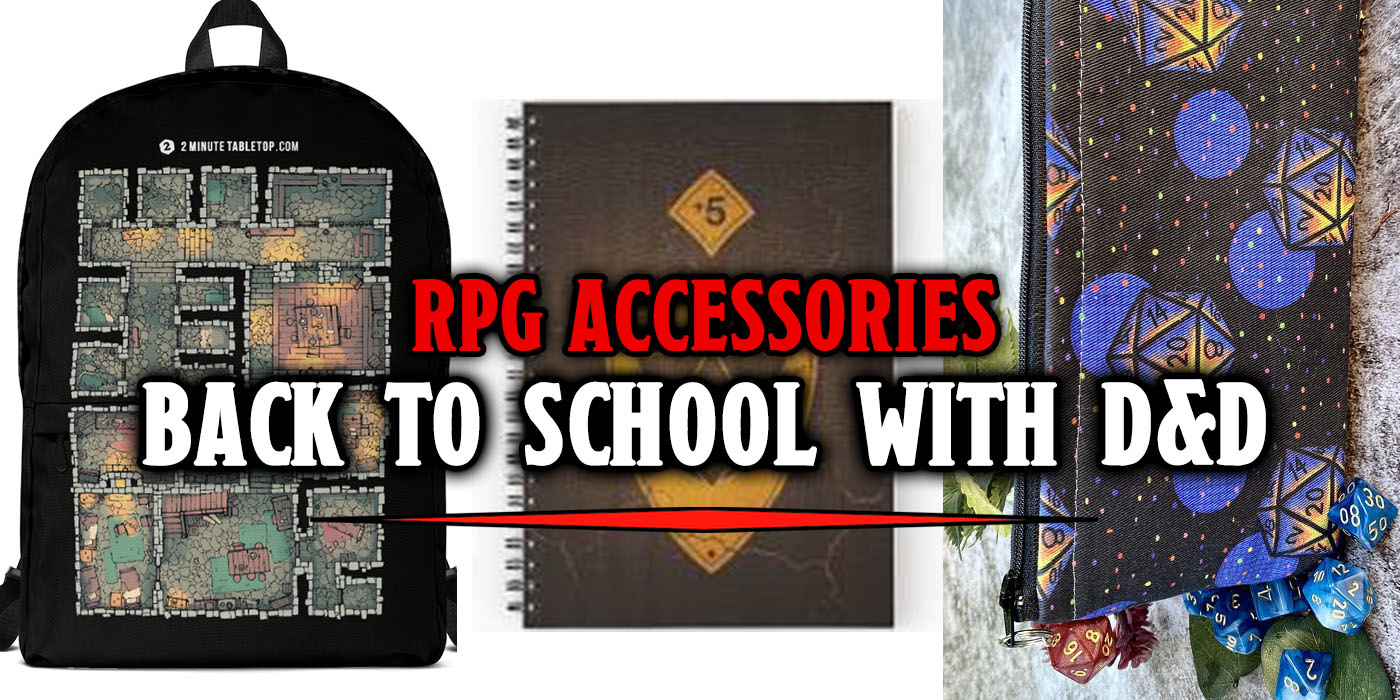 It may be time once again to hit the books, but adding spells to the spell book doesn't have to be boring when you bring D&D to the classroom.
Whether you're getting back to the classroom in person or attending classes remotely, the back to school season is upon us. But that's no reason not to take your hobbies with you or send your kids out showing off their new favorite game.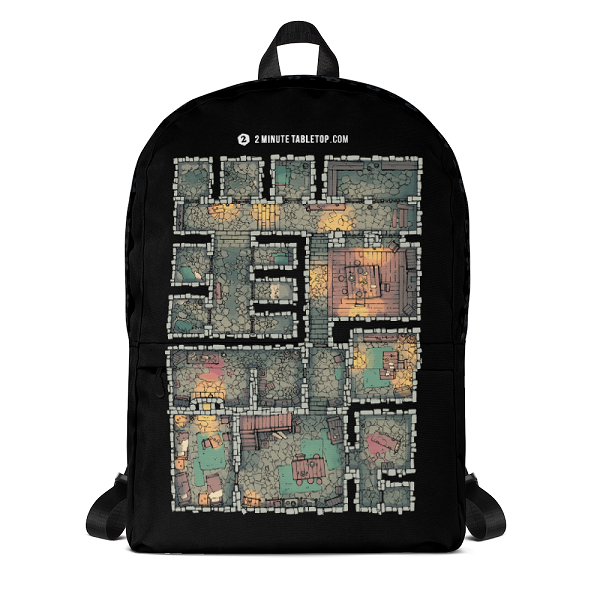 Never get lost again when you carry this colorful dungeon map everywhere you go. Pictured is a pretty classic dungeon complete with stone walls, abandoned tables, and torch light, with the added bonus of carrying all of your book between classes. Or giving them an organized home that isn't your floor while you're taking classes from home.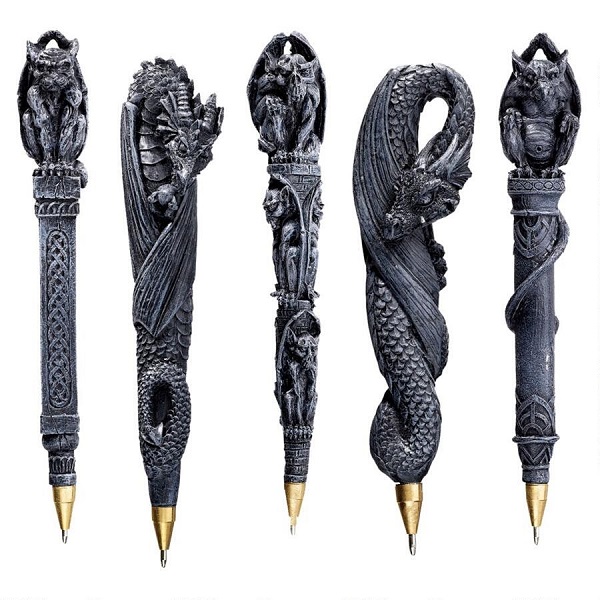 This set of pens is ridiculous cool to look at and lets you take all of your notes. It's like having a little tiny piece of art in your and at all times. Zoning out and doodling while daydreaming about your campaign? Dragon pen! Thinking about what's in store for that next session and jotting down game ideas? Gargoyle pen! Actually paying attention to the teacher? Nice job!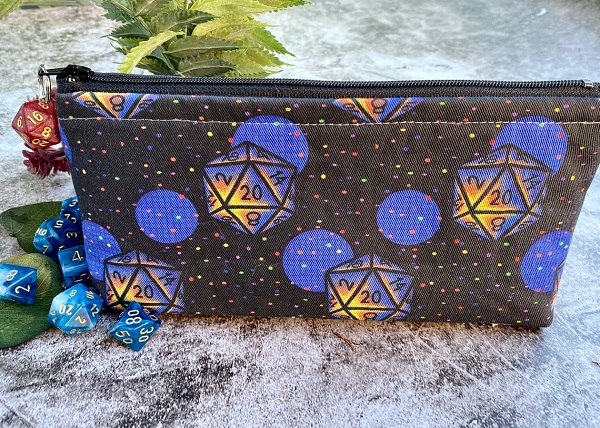 Now that you have a collection of nifty looking writing utensils, they'll need a safe place to live. This zippered pencil bag by Saffron Stitched is the perfect nerdy home for your pens, pencils, erasers, and spare dice for lunch-hour mini games. And the sturdy construction will keep it with you through your semester and any campaigns you're attending.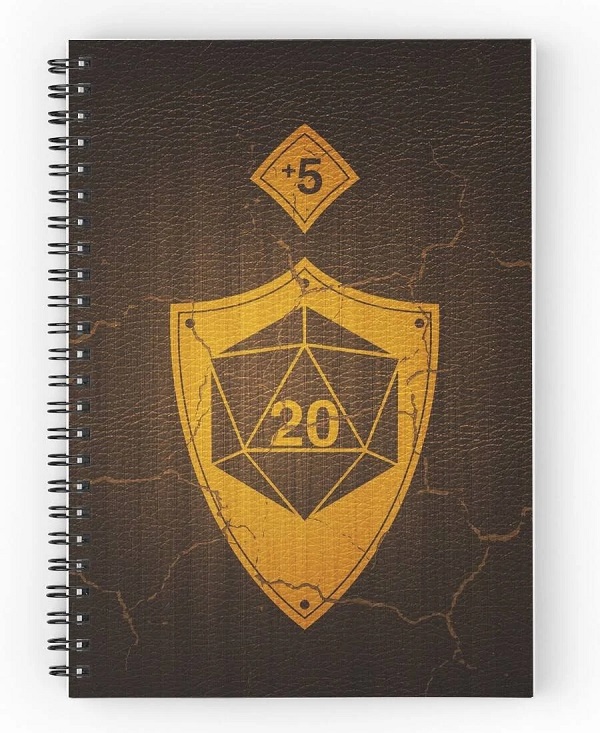 Subscribe to our newsletter!
Get Tabletop, RPG & Pop Culture news delivered directly to your inbox.
You don't need to be a DM to keep notes like one. Write down everything your teachers are saying as if they were all of the most important notes from your last D&D session in this D20 notebook. Chose between graphed or ruled line depending on how you best organize your thoughts and give yourself a +5 to the entire year starting right now.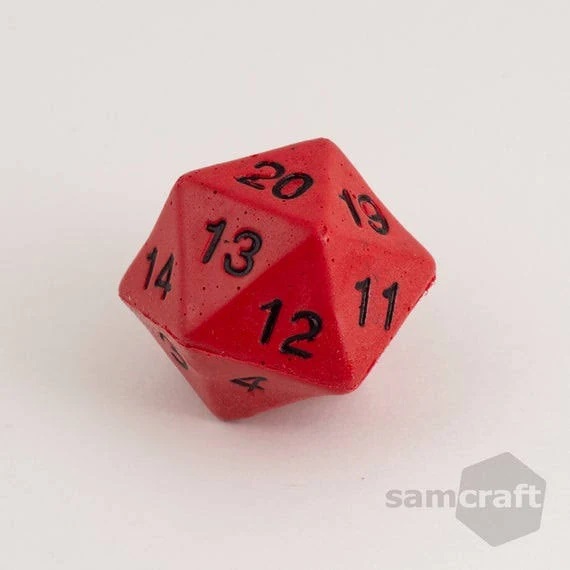 I'm not saying that school is stressful. But y'know, sometimes it absolutely is. And sometimes having something low-key to fidget with helps keep your mind from wandering. Keep this squishy D20 stress ball on your desk or in your bag for those times when you just need a little something to keep the brain goblins occupied.
What nerdy stuff do / did you bring to class? How do you quietly tell the world you play D&D in your spare time? What functional accessory is your favorite for out in the real world? Let us know in the comments!
Happy Adventuring!