RPG: Devil's Run Promises Wasteland Wild Times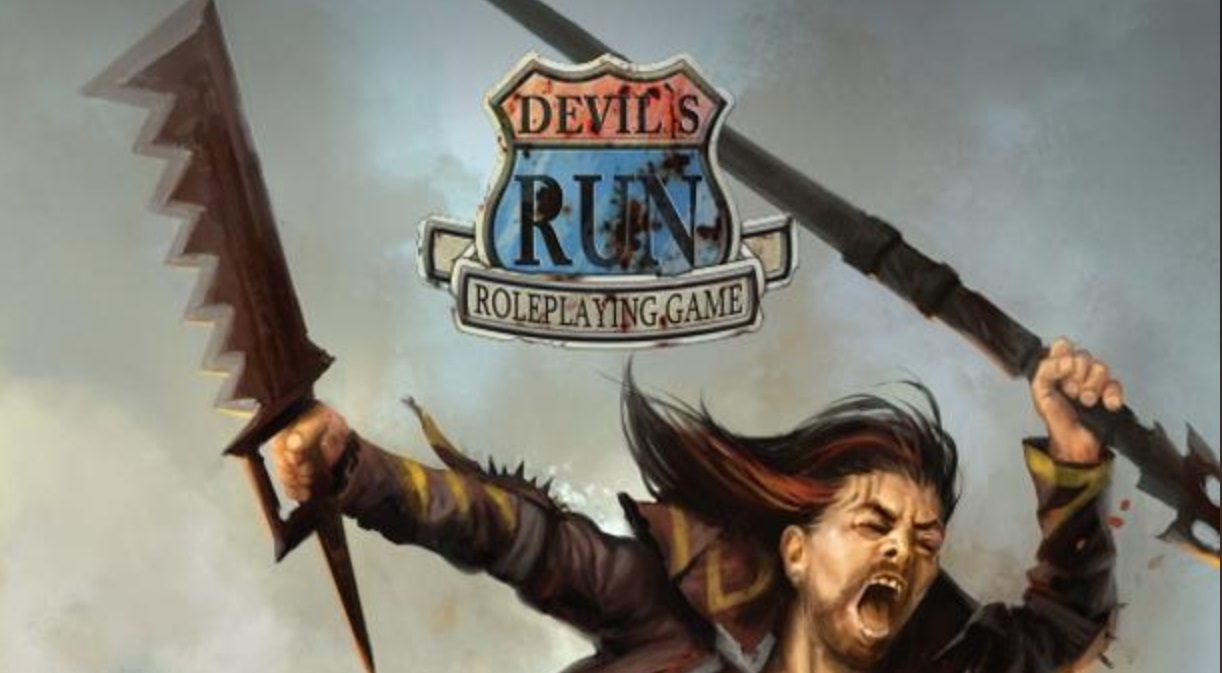 Devil's Run is a new post-apocalyptic RPG from Modphius that is more Mad Max than Fallout. Get ready for high-octane adventure.
When it comes to the apocalypse, more often than not it's best to be pre-, but if you can't be pre-, then you'll definitely want to be post-. Whatever you do, try not to end up mid-apocalypse, though if you're reading these words in 2020, it might be too late to avoid being in the middle of it, so you may as well indulge in a little escapism and imagine that anything of humanity manages to make it past the next two decades as we take a look at Modiphius' Devil's Run.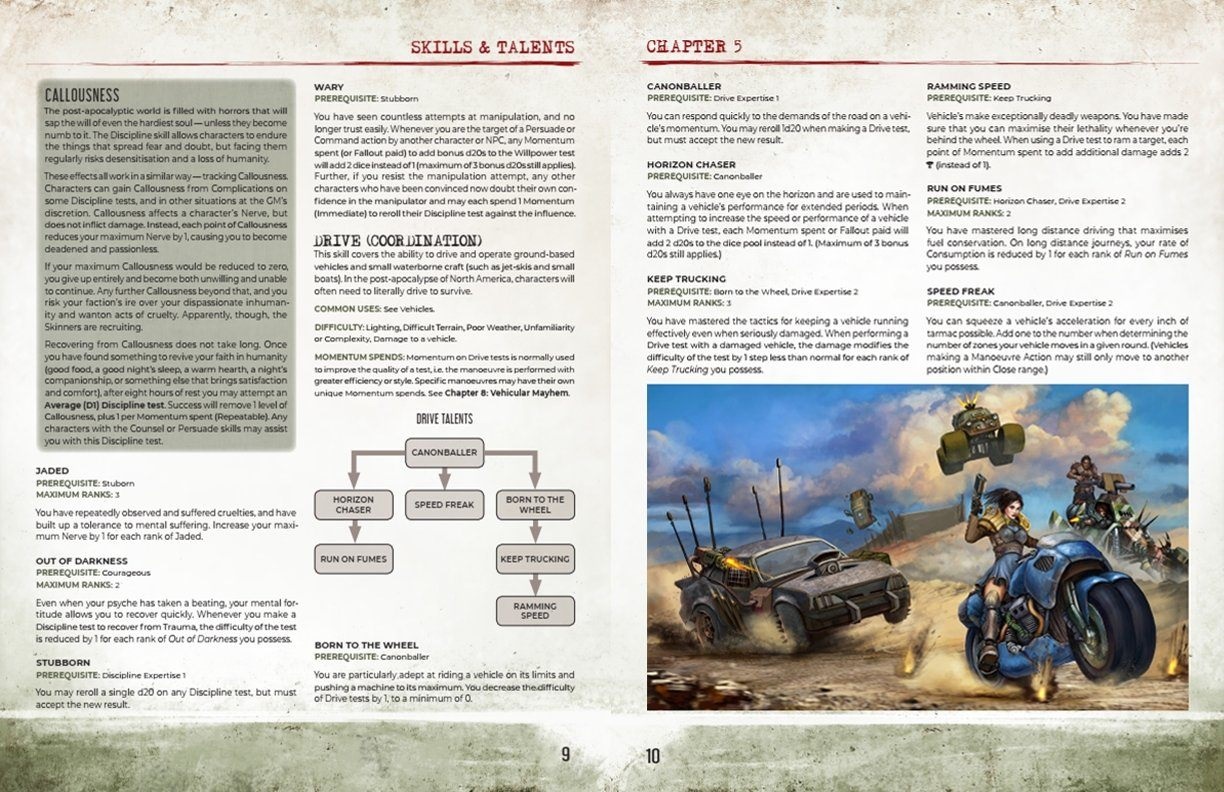 Devil's Run is a game that falls more on the Mad Max end of the post-apocalyptic spectrum, which runs from Canticle of Leibowitz to Mad Max with Fallout somewhere on that line. And with Devil's Run focus on cars (see above), runs, guns, and gas, this is probably the best way to live out your Furiosa/Max fanfic you've been dreaming about all this time.
via Modiphius
TWO GREAT NATIONS THAT WERE DESTINED TO NEVER FIND PEACE DISAPPEARED OVERNIGHT. ONE IS NOW AN IRRADIATED HOT-ZONE WHERE NOTHING SURVIVES. THE OTHER A SPARESLY POPULATED WASTELAND THAT HAS PLUMMETED INTO ANARCHY AND CHAOS. WATER, GAS, AND FOOD ARE THE ONLY CURRENCIES THAT MATTER ON A CONTINENT RULED BY BULLETS, BALLS, AND BLOODSHED.

THE DEVIL'S RUN ROLEPLAYING GAME PUTS YOU IN THE DRIVING SEAT OF A POST-APOCALYPTIC FUTURE IN WHICH GANG WARFARE DOMINATES. THE RULES OF THE ROAD ARE NONE. ALL YOU NEED ASK YOURSELF IS WHAT WOULD YOU KILL FOR? WHAT WOULD YOU DIE FOR? HOW FAR ARE YOU WILLING TO FALL TO SURVIVE?
This 320-page full colour hardback contains:
High-octane action fuelled by rules for two turbo-driven systems. This corebook contains the full system for the 2d20 ruleset, plus mechanics to risk the Devil's Run using the Savage Worlds Adventure Edition system.
A brief history detailing the collapse of civilisation as we know it, stretching from before the launch that started it all, to the current state of the world twenty years later.
A detailed description of the former West Coast, including descriptions for several of the larger factions that battle to dominate its war-torn highways.
Tips and tools designed to help GMs create interesting runs, plus a chapter dedicated to the various allies and enemies that might help or hinder a run. The rules of the road offer some structure to the post-apocalypse.
An overview of the world at large and the few remaining superpowers that strive for dominance over rapidly dwindling resources.
A complete toolkit of vehicles, weapons, and gear designed to get the characters ahead of the pack in the post-apocalyptic future of the Devil's Run.
Happy Adventuring!