Star Wars: 'The Mandalorian' Brought Back ILM's Miniature Tradition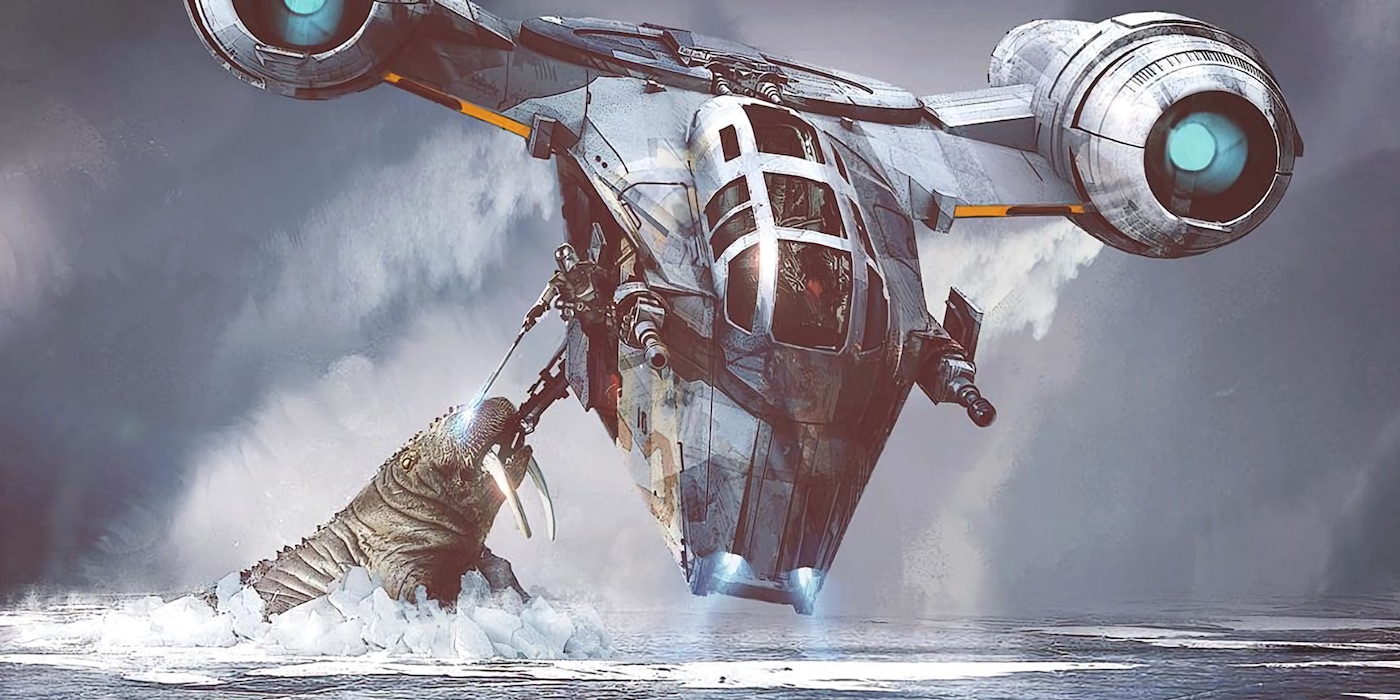 In this behind the scenes video ILM gives us a closer look at the real star of The Mandalorian – the Razor Crest.
The Emmy Award winning show uses cutting edge tech to tell its story. It also keeps with the Star Wars tradition of fantastic design (header image by Doug Chiang, who created the look of the ship) using miniatures. Not only did ILM build a 2′ long miniature, Visual Effects Supervisor John Knoll created a custom motion control system to get more dynamic shots.
The Mandalorian contains the first motion control shots filmed at ILM in 15 years. It also pioneered a new way to make shoot movies and shows, which won the show a heap of awards this year. The show is a great combination of old and new effects that works beautifully and brings the feeling of a big screen movie to a streaming show. It's impressive… and it looks like they took the second season up more than a few notches. I'm hoping that's the miniature in the wide shots in the latest trailer.