Star Wars: This Cute Babu Frik Plush Will Make You Smile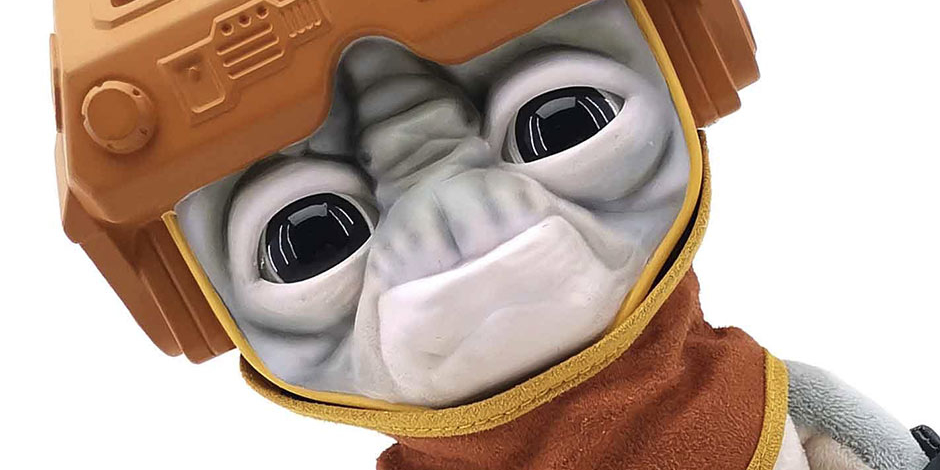 The tiny droidsmith was one of the standout critters in Rise of Skywalker. Now you can take him home with this adorable plush.
Designer Alexander Lathrop talked to the folks over on starwars.com about turning the puppet from the movie into a delightful toy with character.
Babu was tough because, even though he is so cute, from a toy perspective we aimed to soften him up a bit without losing his essence. Basically, we wanted to portray what people see when they think of Babu Frik, not a carbon copy of the amazing puppet. One of the things we really focused on getting dialed in just right is the subtle asymmetry in Babu's face.  Incorporating that into our sculpt really brought him to life in a wonderful way I think! I especially love how one of his eyes is squinting just a little bit. It makes me laugh every time I notice it.
He's definitely right about that squint. I also like the super-polished eyes that really adds to his ook of curiosity.
This is a Target exclusive. Preorders are open now and it has a release date of October 17th.
Babu Frik Plush from Mattel – $24.99
9-inch tall plush toy
Utters several different sounds when squished
​Inspired by Star Wars: The Rise of Skywalker