The Primaris Repulsor Executioner has several big updates! Take a look.
These images from a miniature assembly guide has been doing the rounds on Facebook and forums this past weekend. These are the assembly sheets from the recently reboxed 9th edition Repulsor Executioner kit. While the main unit is pretty similar, There are some weapon changes!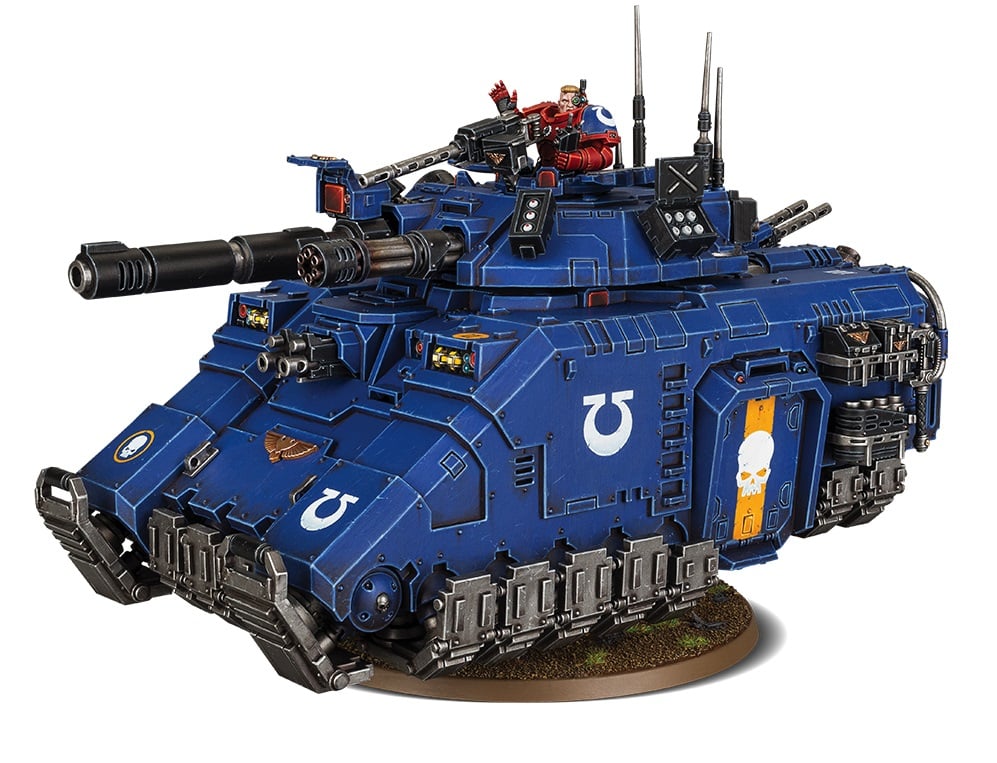 All New Executioner
The main statline is is slightly modified.
Attacks with W1-4 remaining changes from 1 to D3.
Moving onto the guns.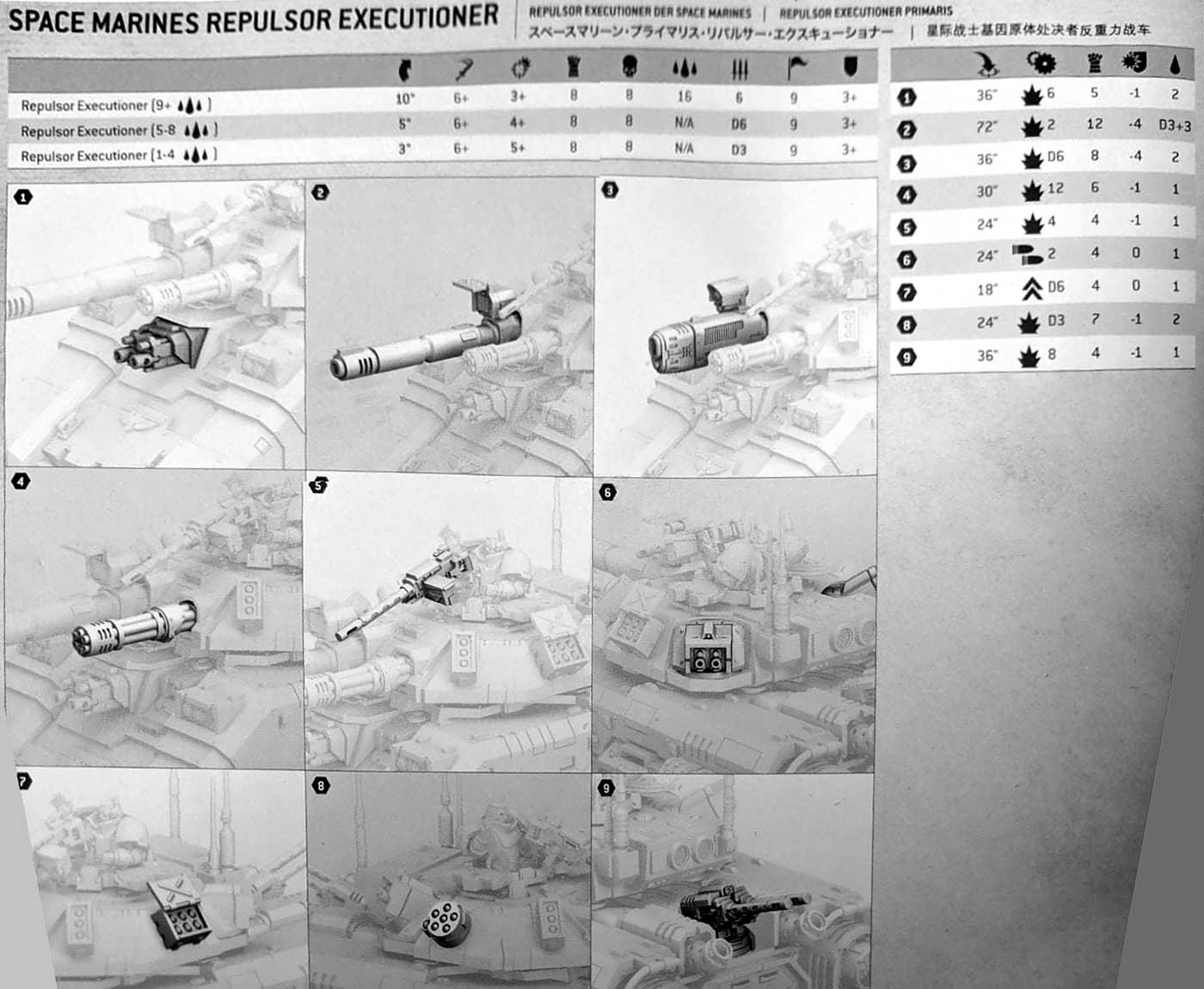 Updated Weapons:
Twin Heavy bolters change from D1 to D2.
Heavy Laser Destroyer changes from S10 to S12, and D:D6 to D:D3+3
Macro Plasma Incinerator change from D1 to D2.
Heavy Onslaught Gatling Cannon changes from S:5 to S:6.
Ironhail Heavy Stubber changes from Heavy 3 to Heavy 4 and Range 36″ to 24″.
Twin Icarus Ironhail heavystubber changes from Heavy 6 to Heavy 8.
Notes
This is the short assembly instructions stats, so it's missing all the detailed datasheet rules.
Lots of little improvements to lethality all across the weapons options. Six of the nine weapons got improved. Many of these line up with what we've seen on other platforms. The standout of these changes is the very "9th Edition" trend we see in the Heavy Laser Destroyer. Its S goes up above 10, something seen extremely rarely in 8th. It moves to 12, and it's very swingly D6 damage goes to D3+3, making it a much more reliable "big stuff" hunter. We've seen this concept already with the Multi-Melta, but here we see it on a stand-off weapons platform.
This brings up the big mystery – of what will GW do with the classic Las-cannon. A weapon much ignored in 8th could be rehabilitated with some changes in these directions. We will have to wait and see.
What do you think of the updated weapons, and what is going on what do you think GW will do with the las-cannon?