We already know about the weapon changes and units – but what about some of the rules? What's coming back in the new Space Marine Codex?
Games Workshop is teasing some of the new rules for the Space Marines you'll find in the upcoming Space Marine Codex.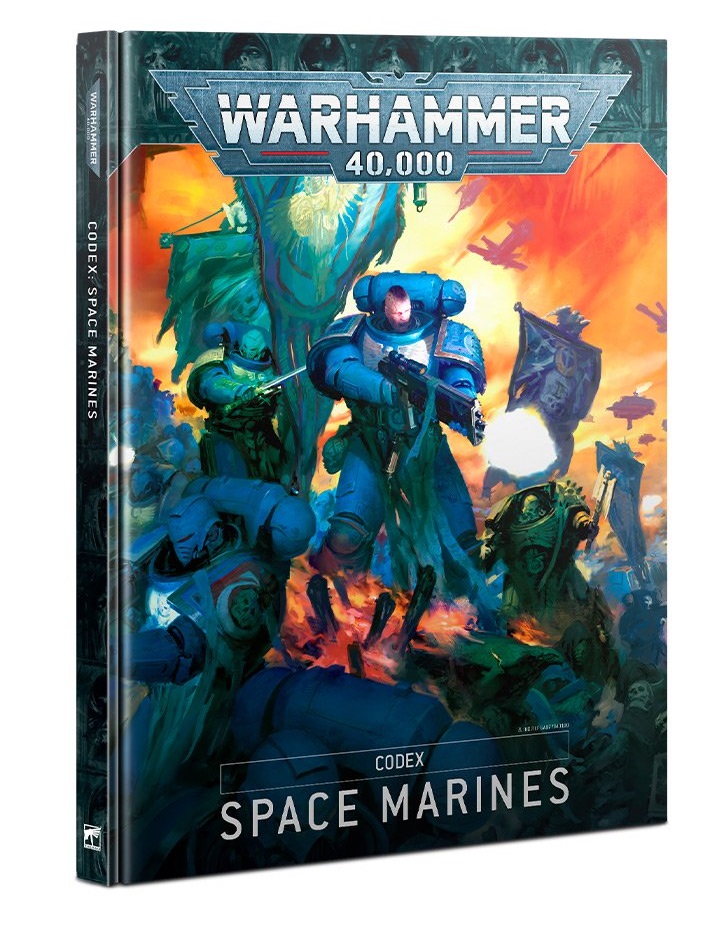 To kick it off, check out the Dreadnought option for your Crusade Armies out there: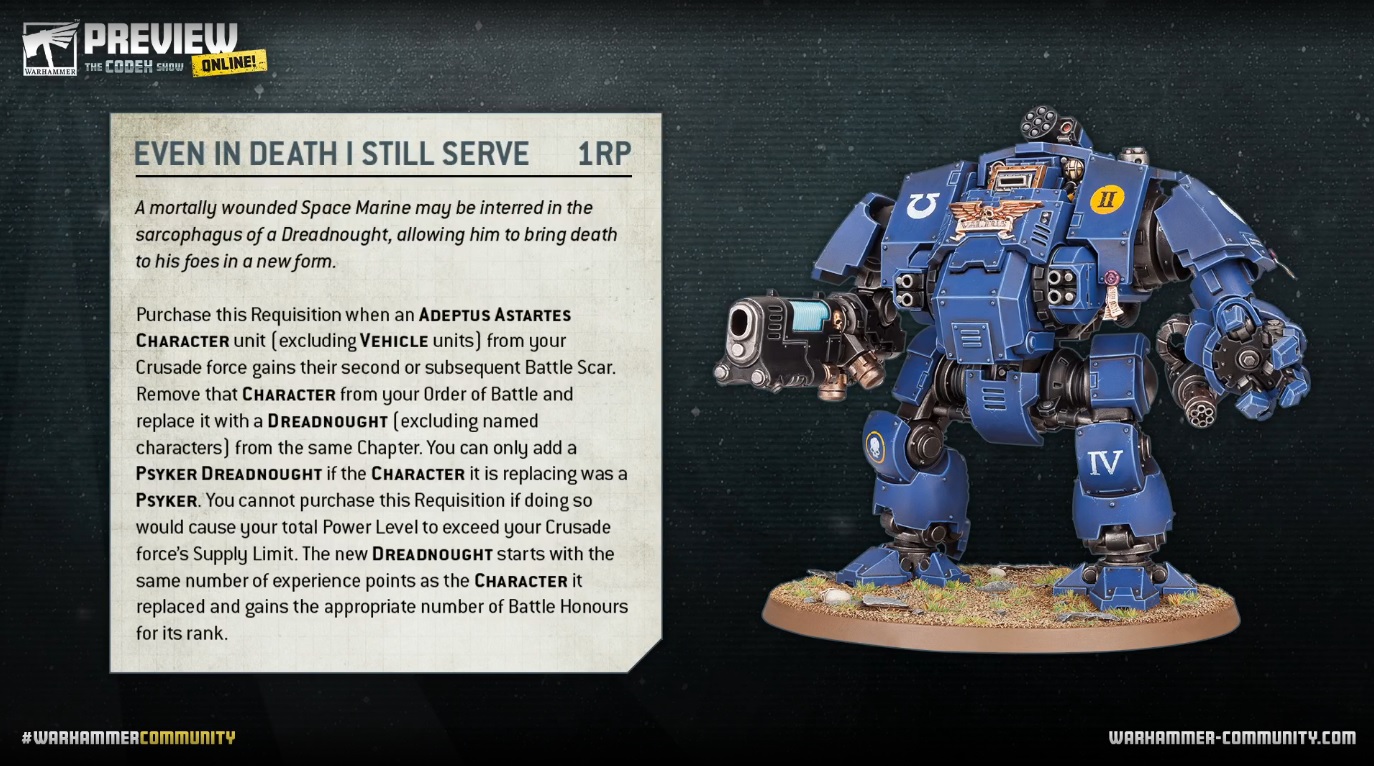 And that's just the tip of the iceberg when it comes to Crusade Army rules. It's nice to know you'll be able to "save" your favorite Space Marines that have risen through the ranks but were mortally wounded. Save those precious experience points and inter your heroes in a walking sarcophagus of death!
The new codex will also be a great one-stop-shop for all the rules you love about the Space Marines. Chapter Command rules are an example: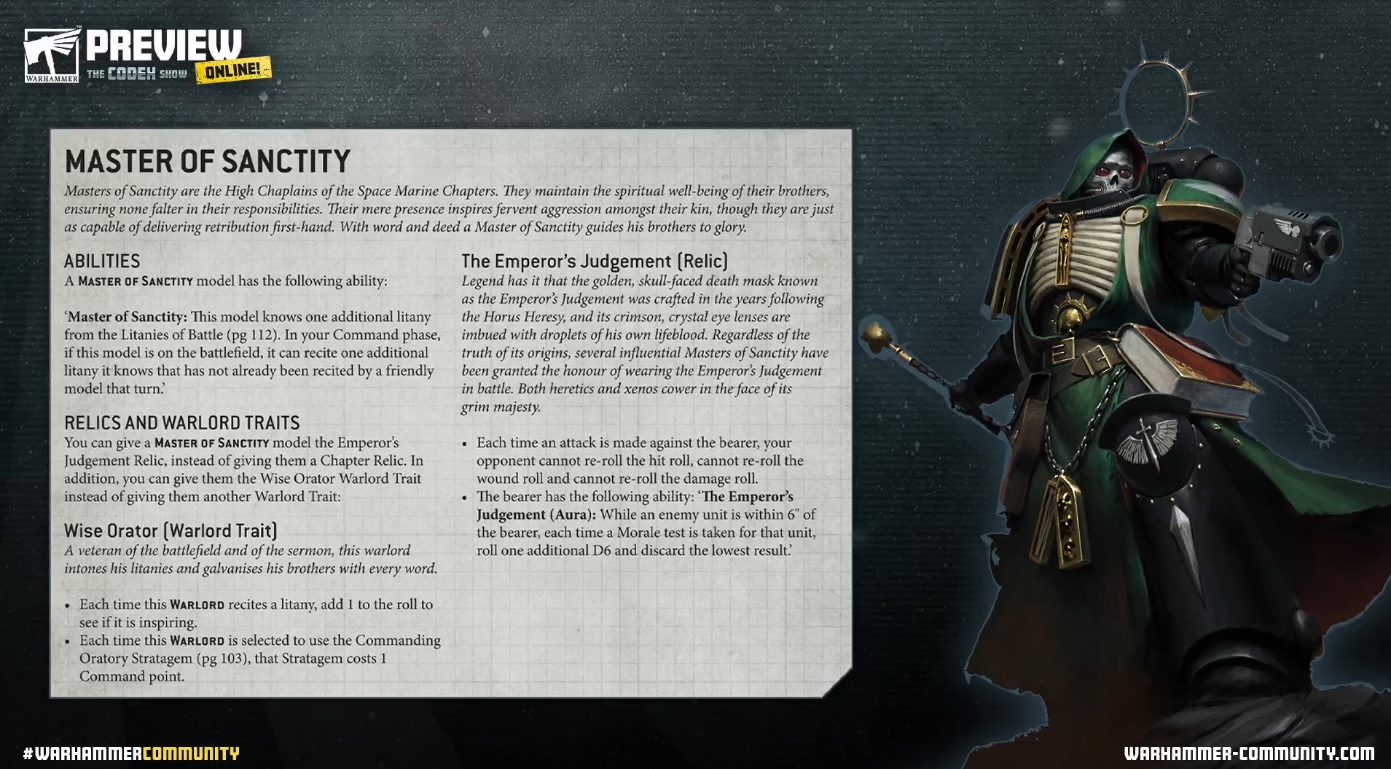 If you wanted to have you different "Masters" you'll be able to do that and the difference is that it will cost you Power Level/Points instead of a stratagem.
The codex will be out in October, so hang on to your pants until then! In the meantime, you might want to get your army all hobby'd up because I have a funny feeling folks are going to want to get in some games once the new Codex drops…
What else are you looking forward to in the Space Marine Codex?