Laeral Silverhand, Open Lord of Waterdeep, can be a powerful ally to adventurers she likes… and a dangerous enemy to those who threaten her.
Laeral Silverhand is many things–an archmage, a Lord of Waterdeep, and one of the major players in Waterdeep: Dragon Heist. In the right circumstances, she can be a powerful ally. In the wrong ones, she can be a dangerous adversary, but either way she's influential enough to have her very own explorer's kit. But just who is Laeral Silverhand?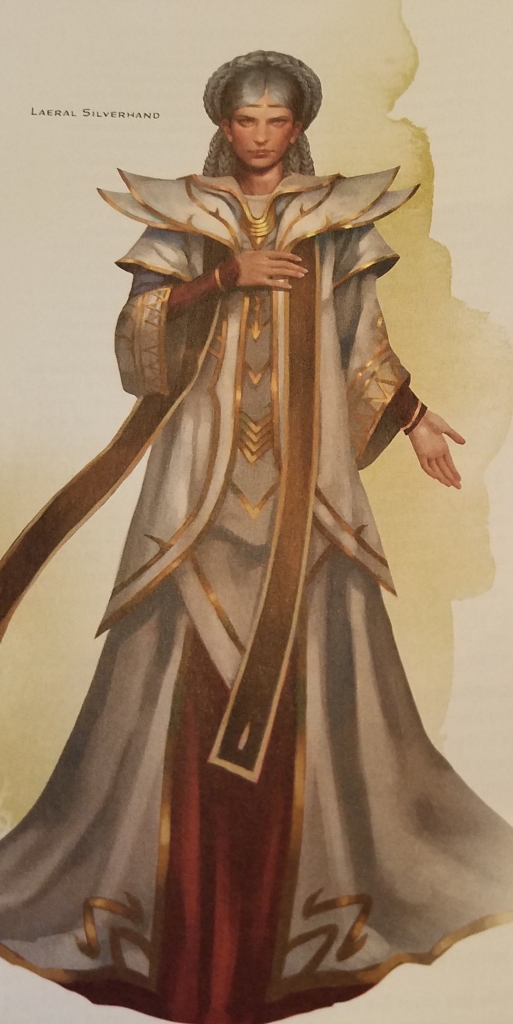 For starters, she was secretly the daughter of the goddess Mystra. An immortal mage, Laeral Silverhand was famously one of the key figures in Waterdeep. She started a secretive organization known as the Moonstars (or Silverstars, or Twelvestars) after marrying Khelben "Blackstaff" Arunsun. The Moonstars were a secret society dedicated to preserving life and knowledge, but dedicated to Mystra.
Ostensibly they would try to unify good-aligned humanoids against the forces of evil. But you know how it is with secret societies.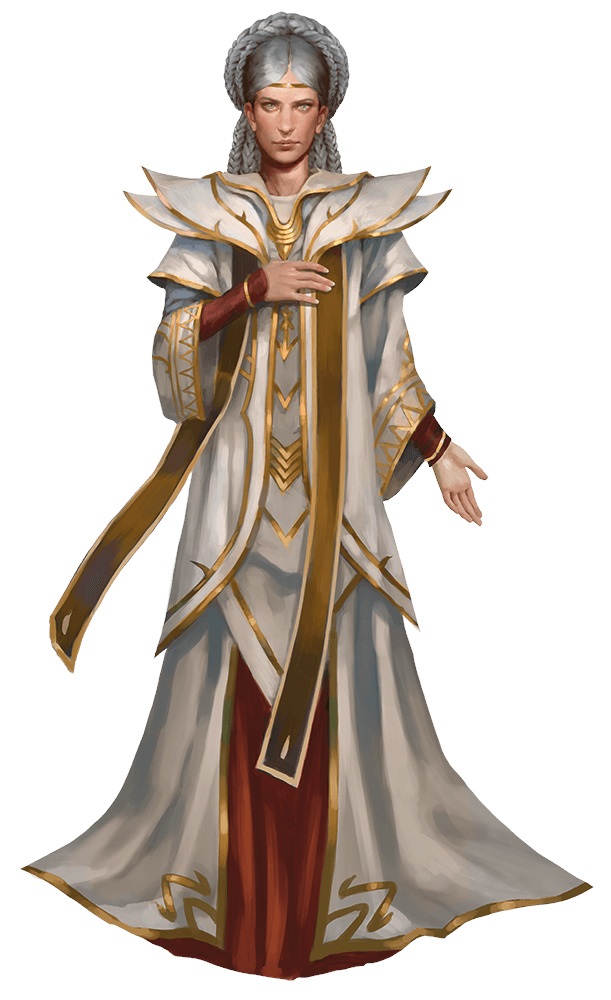 Laeral was also gifted with special power over the creation of magic items. Laeral Silverhand is known throughout Faerun for her custom magic items that have since been copied by artificers and arcanists as far south as Chauntea.
She is perhaps most famous for creating a magical steel shield that offered up resistance to spells of all stripes, or for her armor woven with the power of storms. Though this reputation comes with a bit of a cloud–most of these items she created while under the thrall of an artifact known as the Crown of Horns, and forced to create heinous acts by the device.
In Waterdeep: Dragon Heist, she appears as a powerful ally.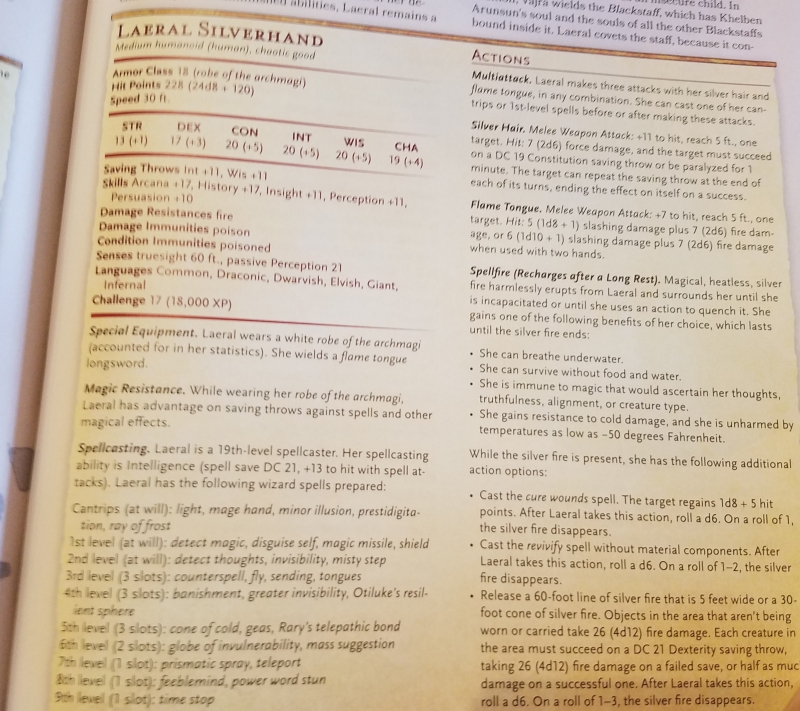 But… if characters should cross her, add you can see, she's a powerful enemy who can turn her resources towards stopping PCs who prove to be agents of the Zhentarim or worse. And I love that that option exists.
Happy Adventuring!