D&D: Take A Look At WizKids' New Purple Worm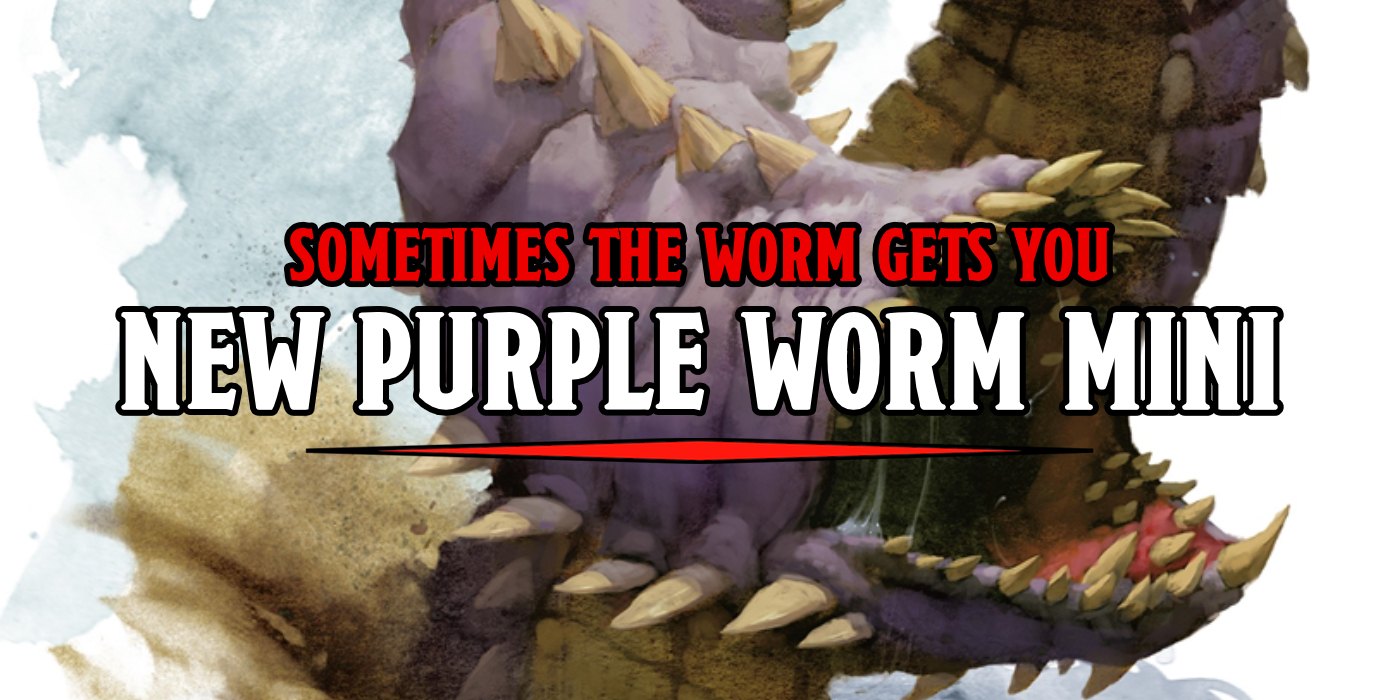 In D&D the worm might not be the spice–but having seen the latest glimpse of newest Icon of the Realm from WizKids, we can say the spice is the worm.
If you're looking for some of the best pre-painted miniatures out there, you can't really go wrong with the Icons of the Realms sets. And today, WizKids is showing off one of their newest sets, the upcoming Fangs and Talons set, which is the fifteenth in the line.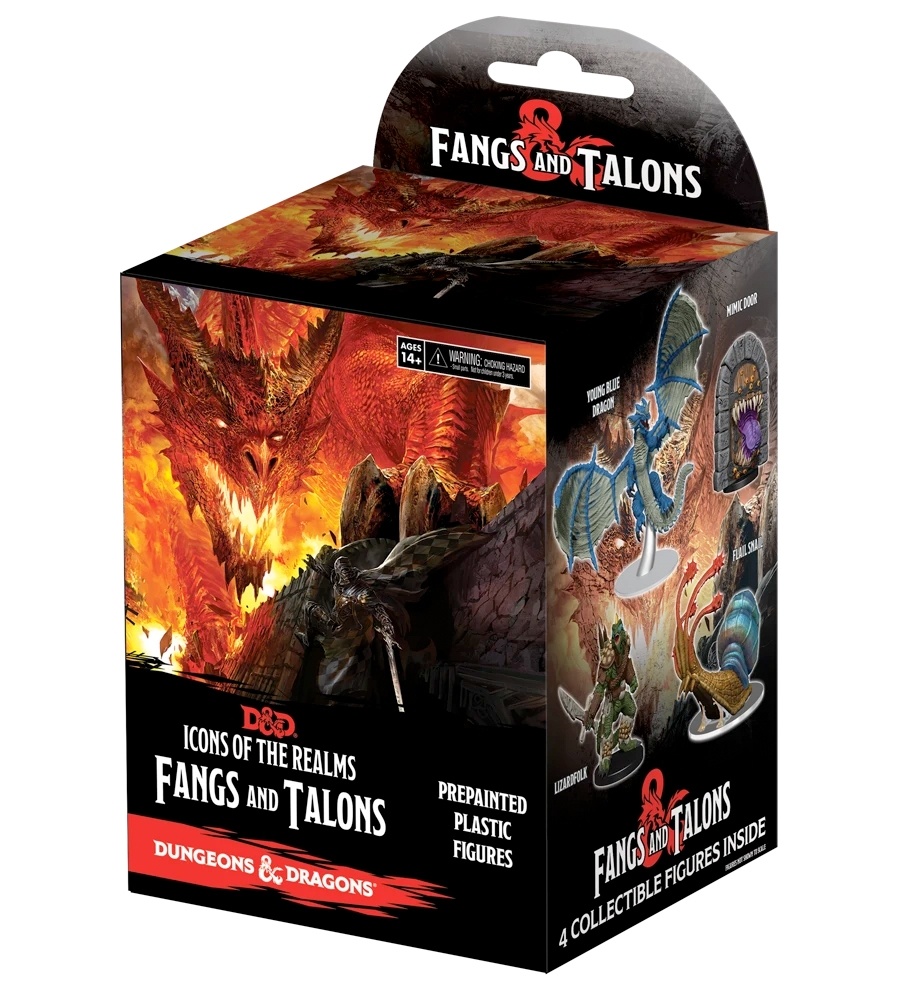 Set to release in December, the Fangs and Talons digs deep into D&D lore for a swath of unusual creatures, big and small. You can find a young blue dragon, an all-powerful flail snail, and even a mimic that's conveniently taken up a door form in order to ambush some poor unsuspecting adventurer. Like the rest of these sets, the miniatures are pre-painted, and you buy them in randomized booster boxes for about $16.99 each.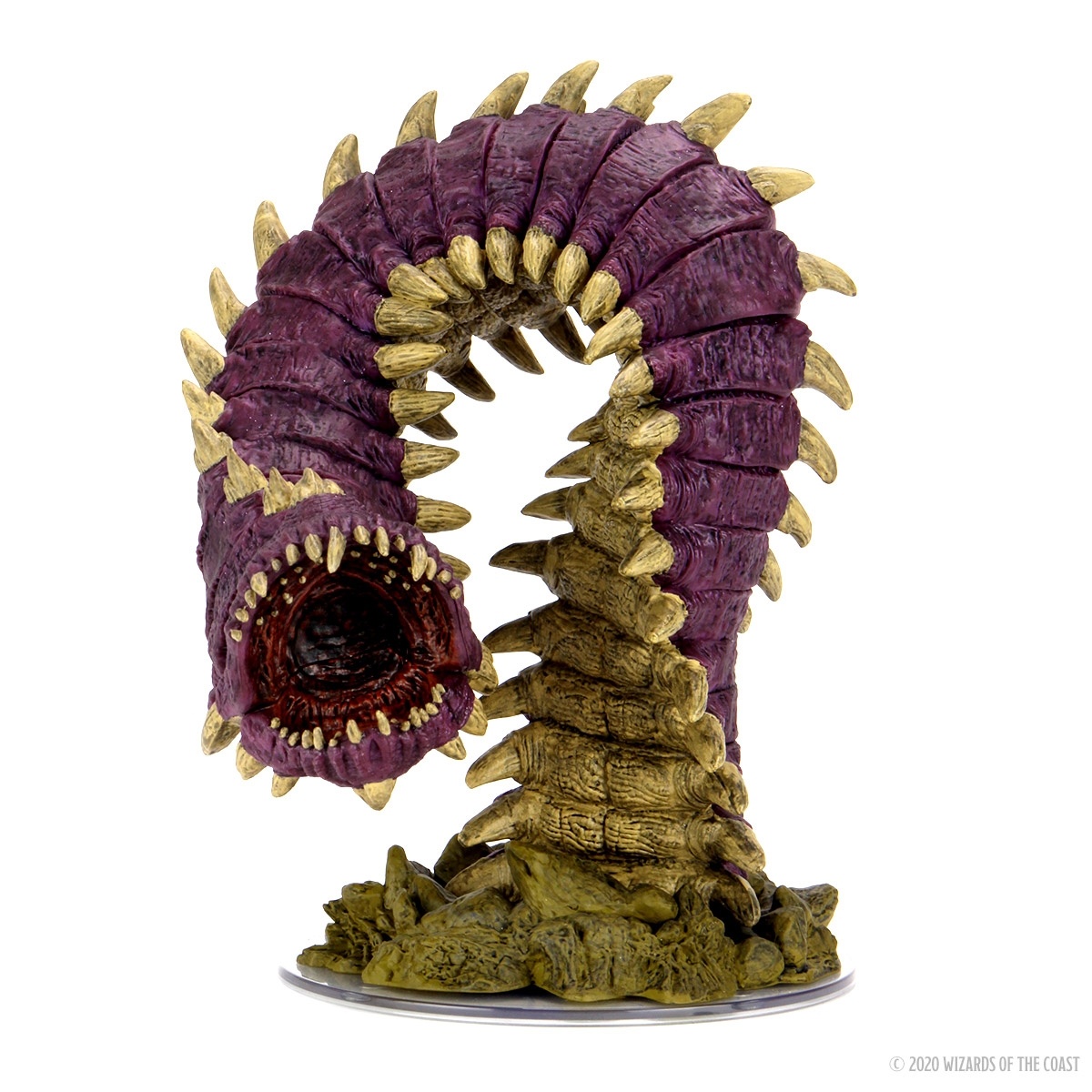 Or, for $49.99 you can get the D&D Icons of the Realms: Fangs and Talons Purple Worm Premium Set, which stars a massive purple worm, bristling with talons and fangs. Well. Fangs anyway. And spikes. Just take a look at him up there, just waiting to be summoned to the surface by rhythmic vibrations. Make sure you've got a hook and some ropes nearby and you can get yourself across the desert without being tracked by the Emperor's spies.
Or, I guess you might also just fight the worm in a normal encounter without swerving hard into Dune territory. Either way, this set is up for pre-order now, so if you want to be sure to get your hands on one by the time that December rolls around, you ought to grab one today. You'll have to fit your own stillsuit desert fashion though.
What do you think of the purple worm mini? Happy adventuring!