D&D's New Virtual Play Weekends Add More Games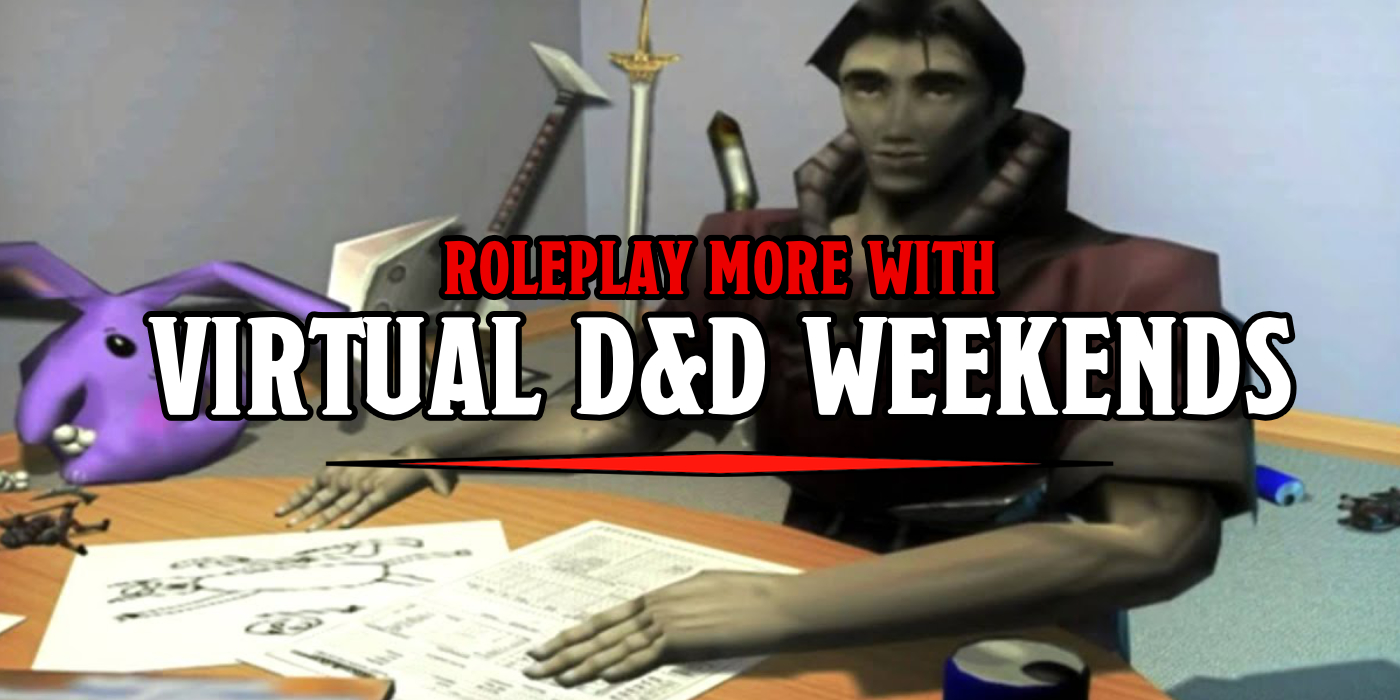 Looking for an escape from, y'know, everything? Baldman Games and WotC are working to let you to play more D&D without having to leave your home.
I'd say it's D&D you can play without having to put on pants, but Jeffrey Toobin has gone and ruined the ease of Zoom calls for everyone forever. Though we might all collectively be bidding farewell to the pants-optional virtual meet, the convenience of getting to go somewhere without having to actually go somewhere is still a comforting side-benefit of the massive shift to staring at Zoom/Google Meet/Skype windows for a large part of the day.
Case in point, Wizards of the Coast have recently announced a new batch of digital events, planning for D&D Virtual Play Weekends that will take us through to March of next year.
March. What a concept. I'm just glad someone's thinking about March, because I certainly can't. I can barely think about November 4th, as it is. But, WotC and their event planner Baldman Games, have launched a new line of Virtual Play Weekends. You've seen these already at D&D Live 2020 and D&D Celebration 2020: these are massive con-style gaming events, where you have hundreds of DMs and players gathered around equally as many virtual tables to play D&D.
If you haven't participated in one of these, it's a pretty good escape–you get a weekend of adventure and it's at your convenience.
Here are the details.
We're excited to announce a new program for players worldwide to play D&D together on a regular basis.

D&D Virtual Play Weekends is a monthly program that serves as a "mini-convention" for D&D tabletop play. We've partnered with our premier event organizer Baldman Games to bring this program to you!

Connect with your friends around the world and play D&D with some of the best Dungeon Masters anywhere. Bring your favorite D&D Adventurers League characters to play debut content, all from the comforts of your own home. And we have more features planned—stay tuned!
Happy (Virtual) Adventuring!