Geekery: Watch New 30-Minute 'Tremors' Documentary for Free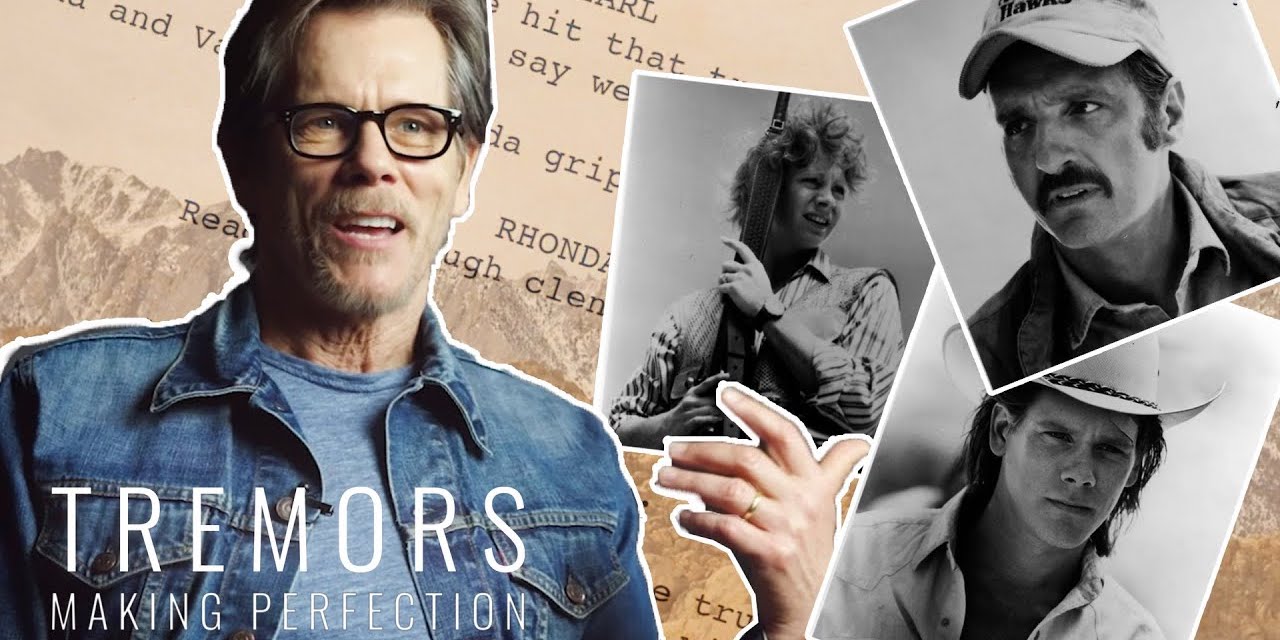 The cast reunites to talk about the making of the classic monster movie ahead of the latest sequel – Tremors: Shrieker Island.
Kevin Bacon, Michael Gross, Alec Gillis, and the rest of the crew reminisce about the movie and how the comedy-horror affected cult film in the decades after its release. It also digs into the special effects – the story behind the creation of the shriekers is particularly delightful.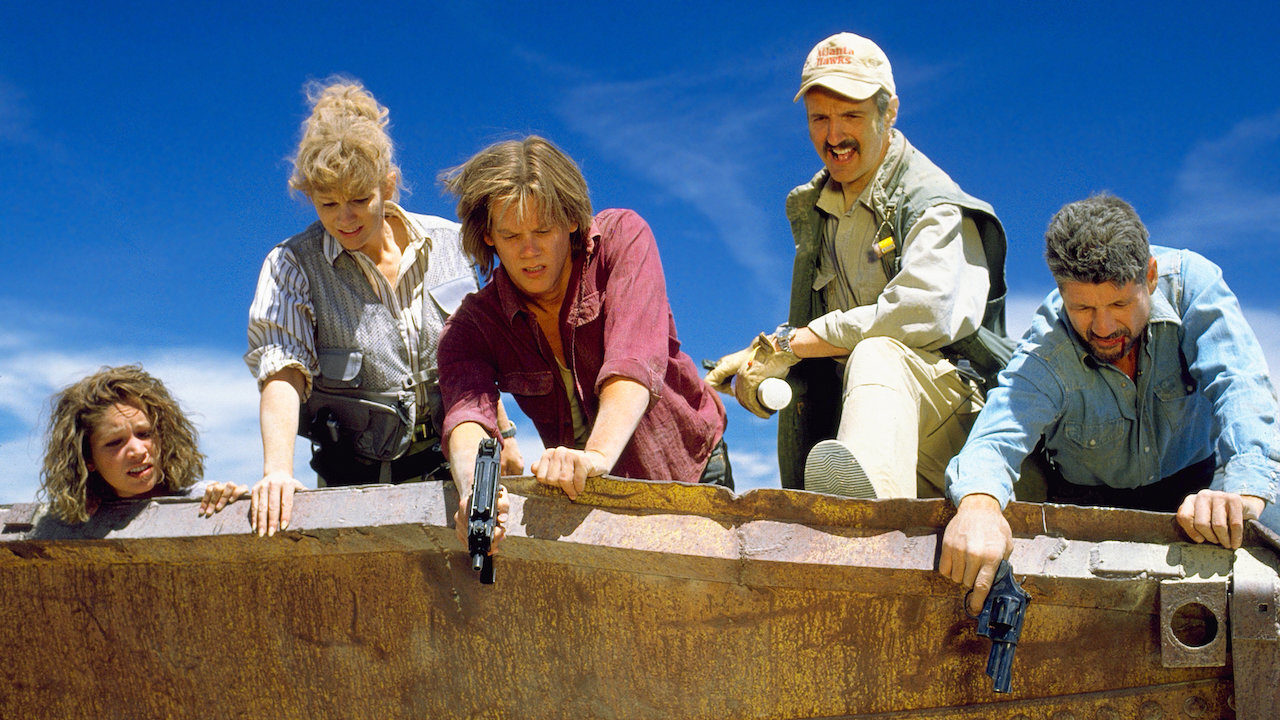 Michael Gross (4th from the left) returns to the franchise in the newest sequel – who has been in more of the sequels than anyone in the original cast. The official premise describes exactly what you'd expect and want out of the franchise.
When a group of wealthy trophy hunters genetically modify Graboid eggs to create the ultimate hunting experience, it isn't long before their prey escapes the confines of their small island and begin terrorizing the inhabitants of a nearby island research facility. The head of the research facility and her second-in-command Jimmy (Jon Heder) locate the one man who is an expert in killing Graboids: the one and only, and now reluctant, Burt Gummer (Michael Gross). Once on board, Burt leads the group in an all-out war against the larger, faster, and terrifyingly intelligent Graboids and the swiftly multiplying Shriekers!
Tremors: Shrieker Island hits Digital, Blu-ray & DVD on October 20th.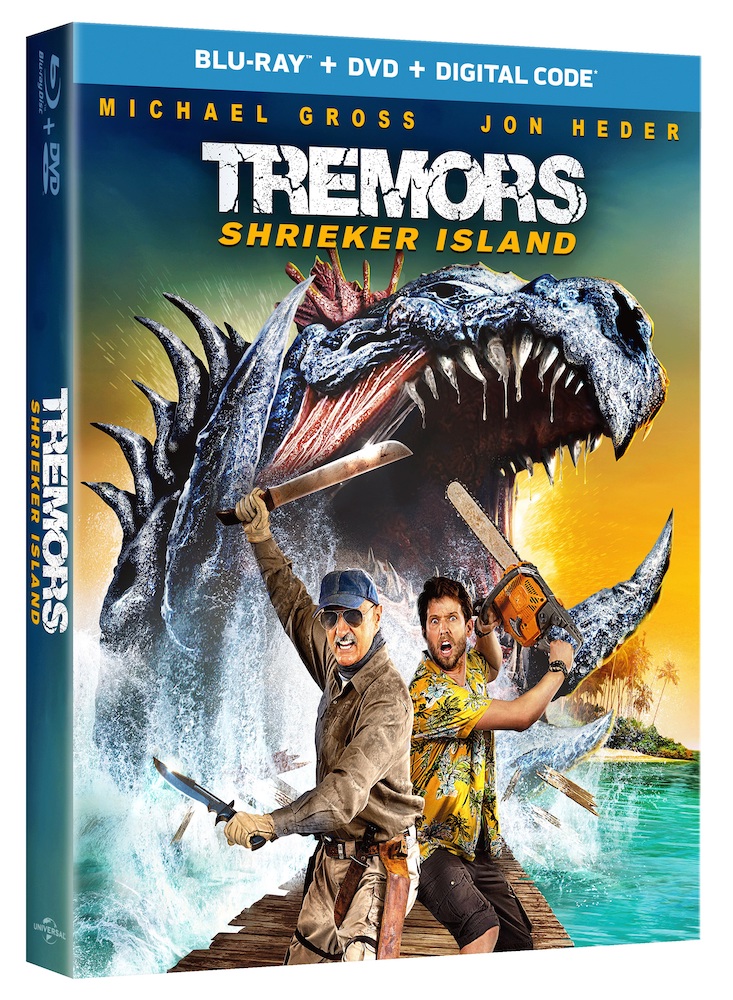 [mepr-active memberships="290601, 290602, 290603, 290604" ifallowed="hide"][/mepr-active]