Goatboy here and I am breaking down the big movers in the new Marine codex – both up and down.
They did dial down the power a lot in this book which is probably a good thing.  We'll see how rough it gets when the old "guard" of some of the armies goes away and we are left with some rough new armies.  Of course this could all change as a new FAQs will come out in the future and shift some things in other armies plus 4 more books by the end of the year.  Chirping of some birdies are saying the Death Guard are in a strong spot which of course has my very excited.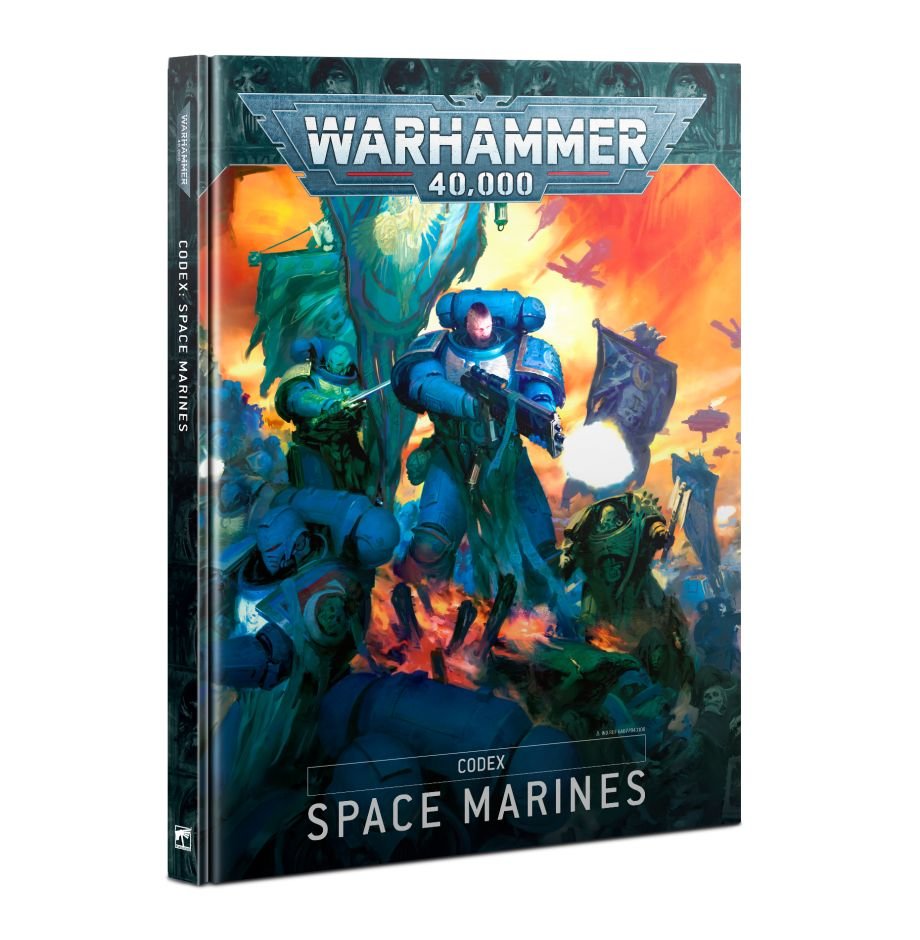 The Best of the Codex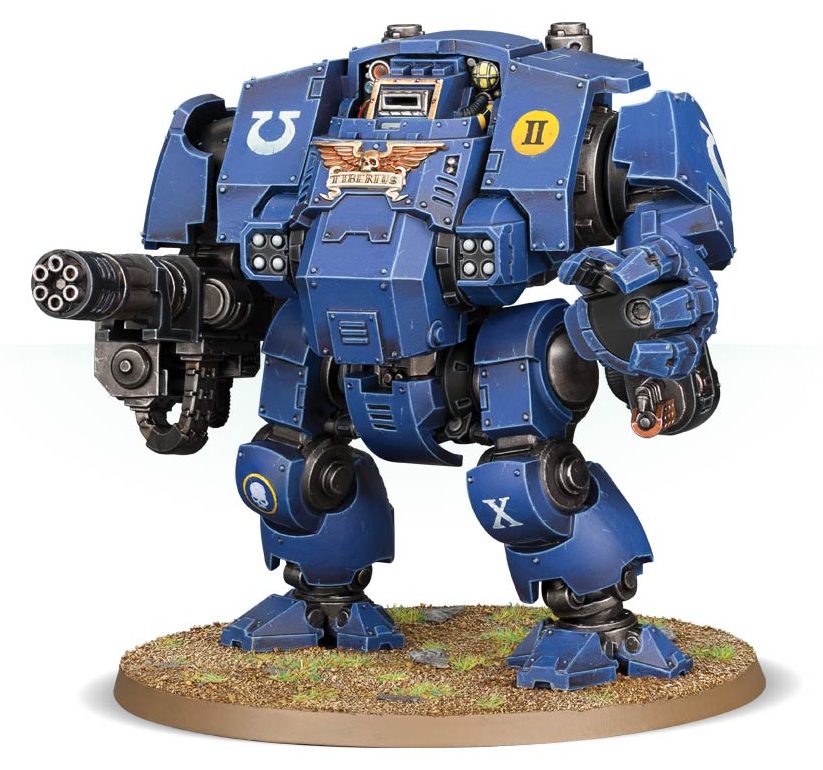 Dreadnoughts
These guys got a serious upgrade from the new edition and with some sweet new rules changes in the book they seem poised to be a problem for awhile.  The Duty Eternal Stratagem is now a straight rule for all the dreadnoughts (Not you Invictor Warsuit – your driver has all his limbs so you ain't no real dreadnought!) is amazing.  I am hoping we see this continue on to some of the FW options that will come out later on this year with that new book.  I can imagine a fixed and updated Leviathan dreadnought anchoring the middle of a Dreadnought army.  I am really excited to see some Redemptors show up on the table top as they can put out a decent amount of firepower mixed with a very rough counter assault.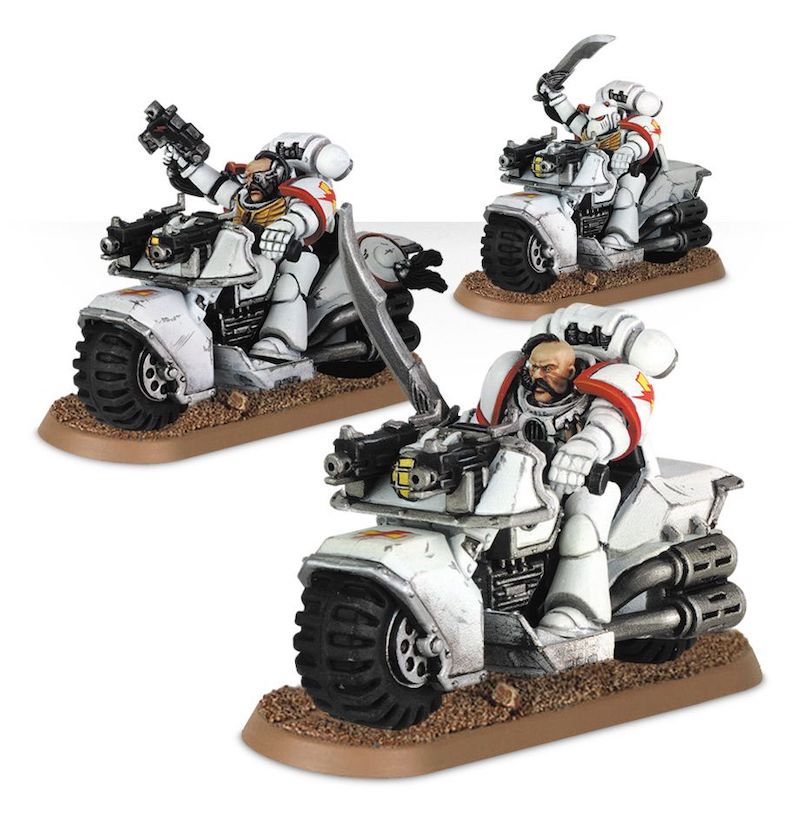 Space Marine Bikers
These units going to 3 wounds a piece is a big deal as they can be a very fast threat.  A decent amount of bolter fire, a large fat body, and a chance for a decent assault is huge.  You can still have a Thunder Hammer on these guys so look out for 20 inch moving bikes from White Scars coming in rough and ready.  Heck if the Swiftclaw bikers get an extra attack on the charge rule in the supplement we could see some really mean options coming out.  This edition is about movement and having these guys running around quickly is a good thing.  I am excited to think about them for Chaos Space Marines and have high hopes to use them whenever I cycle back to the bad guys.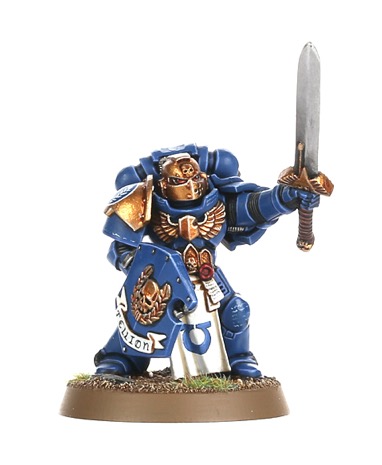 Company Champion
The Company Champion seems very interesting as he can easily fit into the smash captain role with a few upgrades.  On top of that he has a powerful upgrade Warlord Aura (reroll charges) that seems destined to fit in my wave of Marine armies.  I like the overall upgrades as he feels like he should be – a Champion of the Chapter.  I really wish we had a Primaris version of this as I try to  get my entire army to fit in the bigger boy pants.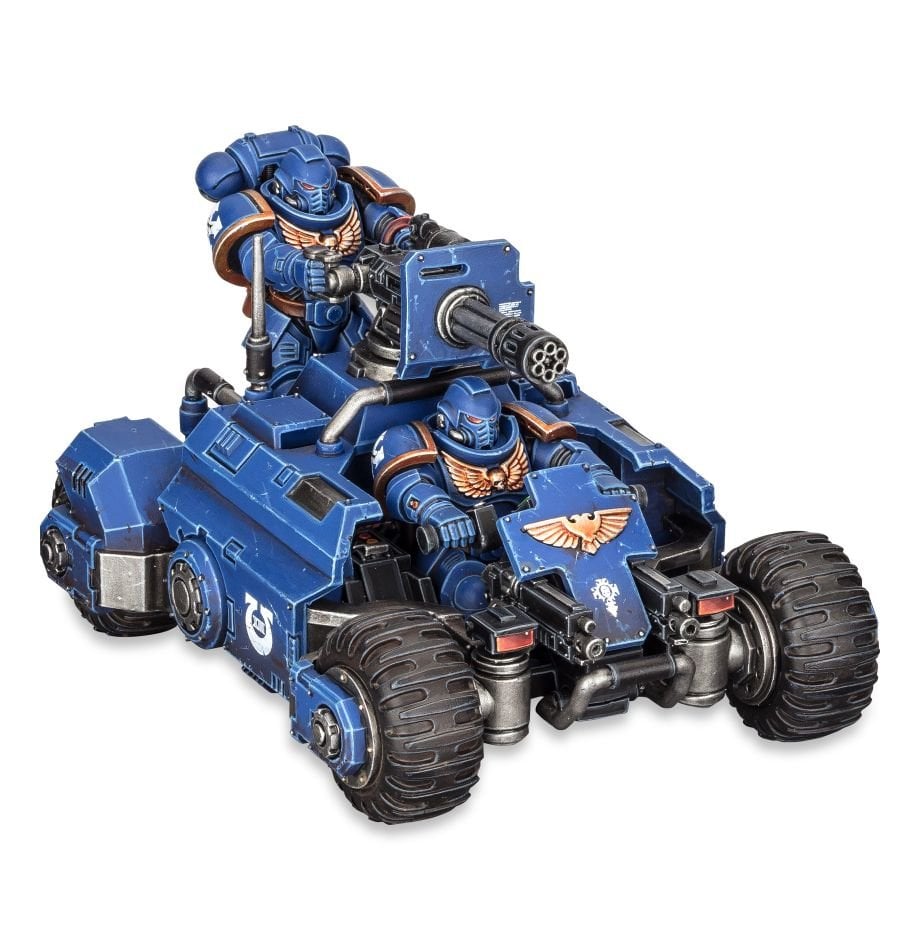 Invader ATV Squad
I know this is a new model but man did everyone just dump on the looks of this when we first saw it.  But let me tell you right now – they might have to bring in a FAQ as currently this model can get brought back to life by an Apothecary.  They come in units of 3, have decent firepower, and being a bike they can be shocked back to life.  That is 24 wounds of fat boy body blocking that is just there to power out some damage, get in the way, and maybe get you some secondary points.  I call these the Land Speeders 2.0.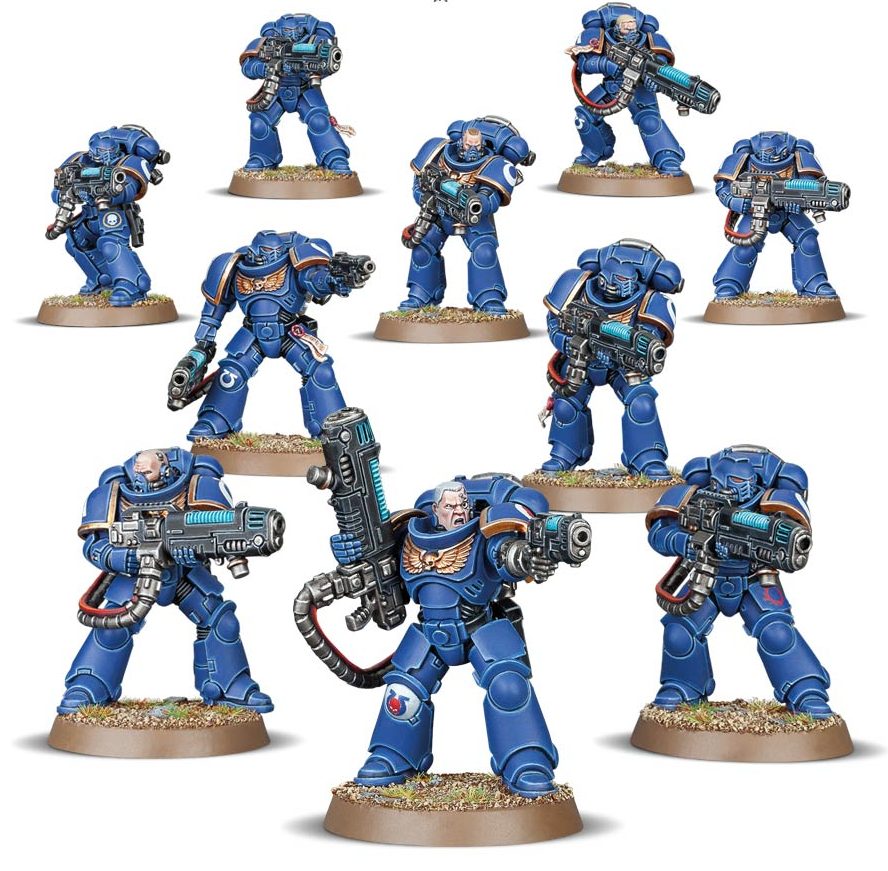 Hellblaster Squad with Assault Incinerator
These guys got an extra shot which is great as it can help make these guys useful.  Being able to move, advance, and shoot in some armies is going to be amazing and you need some extra firepower to fit in.  The Eradicators are pretty good but losing the ability to double shoot after Advancing means you might need to look at something else – which these guys fit in perfectly.  The question is are they just a tad too expensive still – time will tell.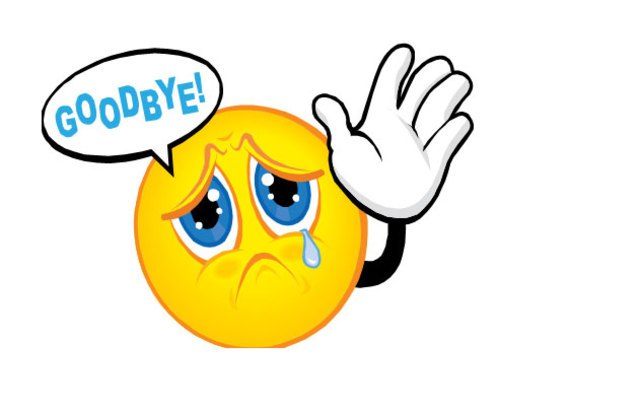 Look Out Below!
Here's a quick rundown of what you will be seeing less of in many army lists moving forward.
Impulsor – no auto -2 to charge and a 5+ inv save makes these guys less exciting now.
Scouts – Wow moving to elites and staying on 1 wound means we need to look elsewhere for my screening option.
Aggressor – Thoughts and Prayers to all my Salamander Bros out there.
Master Artisan – Thankfully we don't need to hear Artisan reroll nearly as much anymore.
~What Marine units are you rushing out to buy and what is moving to the dusty shelf?