It wasn't too long ago when I had to write about the "new" Space Marine codex. Let's see how the 9th Edition one turned out.
Oh how I miss those times full of nerd rage, tournament winnings, and broken little supplements.  It's a new year, a new edition, and of course we have to get a new Space Marine Codex to celebrate during this time of isolation.  Is the book any good?  It sure is!  Is it as good as the last Space Marine book?  Thankfully no – but I think it puts them right where they need to be and gives me hope that we see most other armies fit into this style and we have a game where it isn't dominated by the models they sell the most of.  With that – will go into a quick hits and misses type of thing as I am sure I will dwell deeper into the Marine recesses.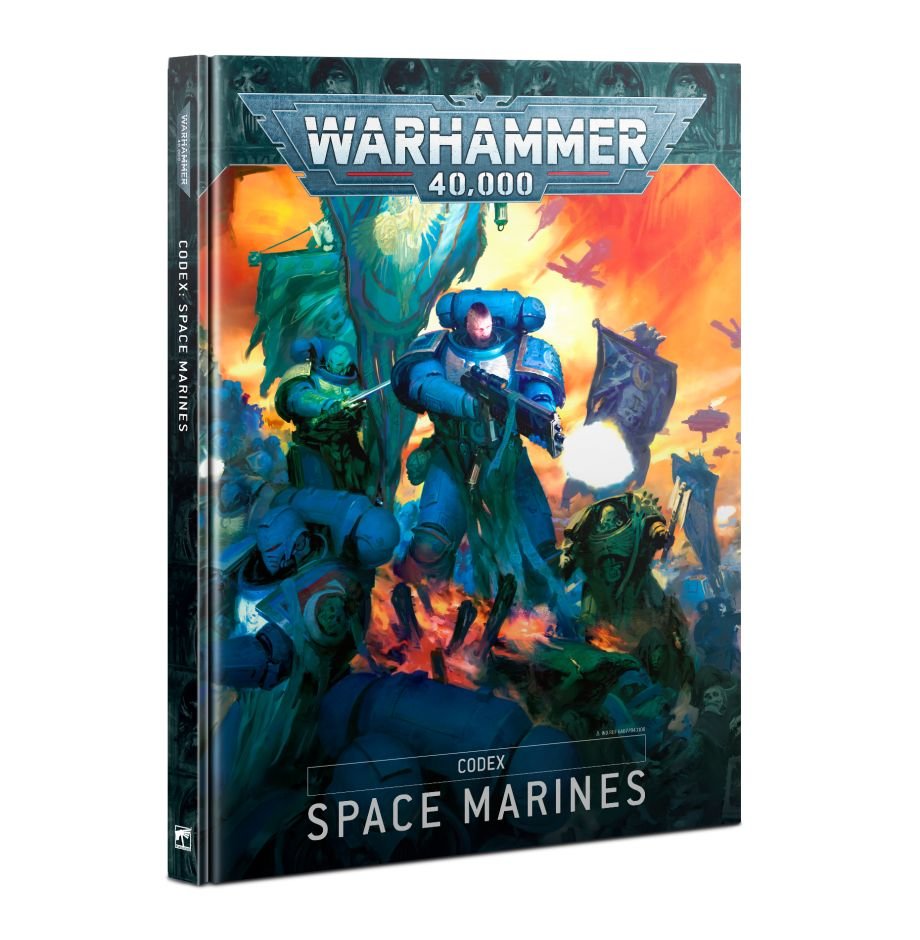 Big Changes
First let's go into the big changes.  We'll start with what I think is a big army build change in that Scouts went to Elites and stay at 1 wound.  This is huge as the Scout was a mainstay of building a small detachment to activate some nefarious combination.  With the move to Elite I expect that model to see less action – which means the other Primaris "scout replacements" might see play as they still fit the troop role and provide similar board pressure/protection at just a bit more expensive cost.  They are also cooler models with their sweet Capri leggings and nifty poses.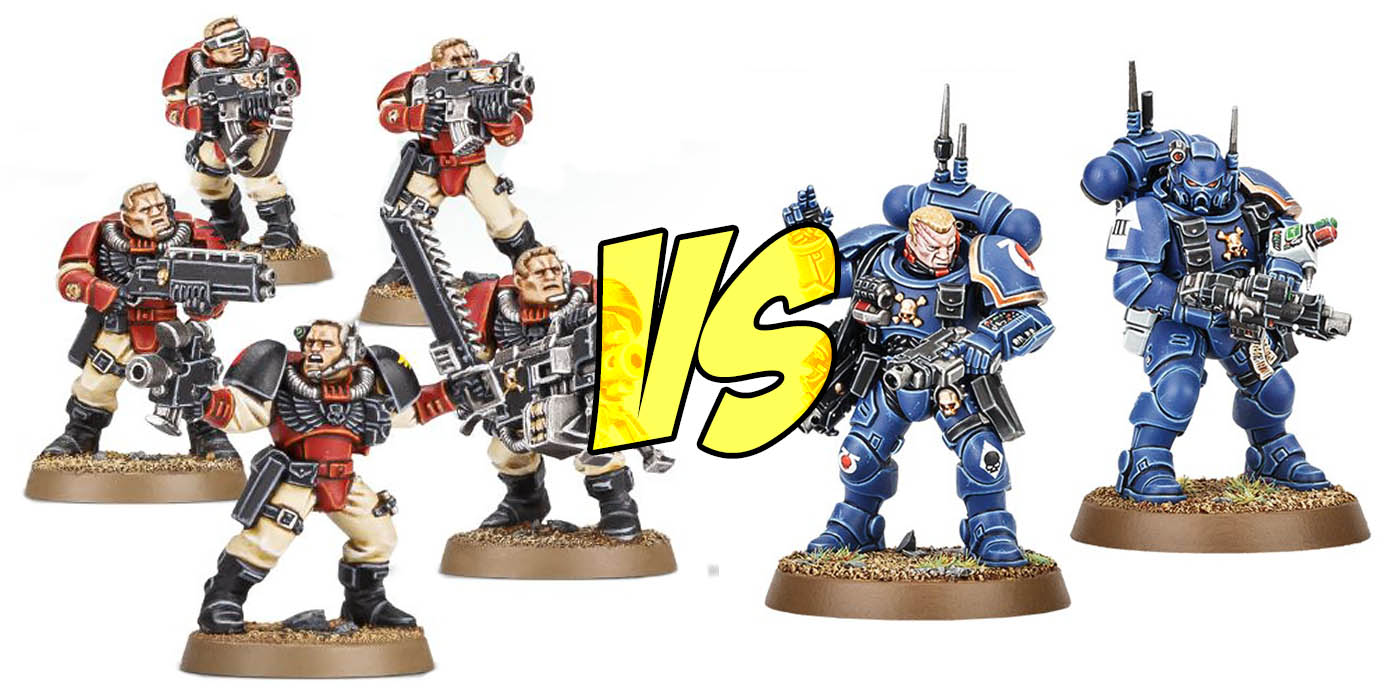 Now we know who won…
Next up is the entire change to upgrading specific characters in the book.   Gone are the days of burning CP to upgrade – we now pay a point cost.  This lets you have some cool options that have some  very powerful warlord traits (The Master of Sanctity is going to show up all the time) and abilities (Company Champion might see some play).  The big nerf is the Chapter Master no longer gives a blanket reroll all hits and instead forces you to pick a unit.  Mix this with the whole CORE only thing and he becomes a different sort of monster.  The one good thing is – you can have a Chapter Master and a Captain in the same detachment as they are different so there is that – gives you two reroll 1's to hit.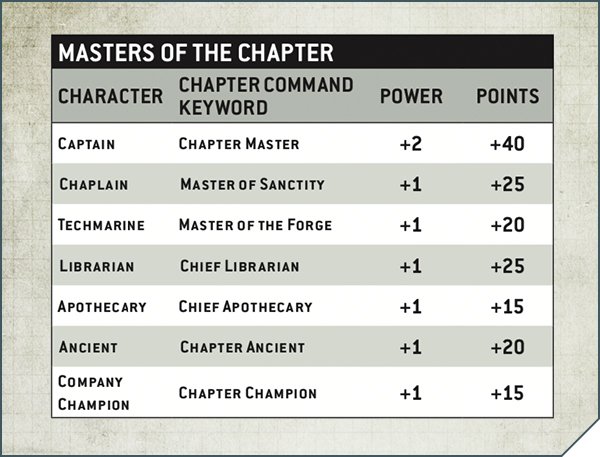 Hey buddy, can you spare some points?
The Stratagems changed as well.  So the Fight after death now just happens if you die before you get to swing.  This removes one of the fight again options for Marines as the other one – now only works for Assault Intercessors.  Those guys are starting to look better too – especially with the fact they didn't change in point costs.  It looks like the days of everyone getting relics has stopped as it appears the give a model more relics ability can only be used once.  It is the same with the extra Warlord Trait stratagem.  I think the idea is minimize use of CPs to upgrade your army completely and instead us CP to do cool stuff during the game. Transhuman also had a big change as it only effects Primaris units.  This is what you are going to see a lot of – Stratagems only touching on specific units.  We have a double shoot option too but again – just for Intercessors.  Heck you can see this in how Centurions continue to get hit on with Bolter Drill going away for them a ton of their constantly used Stratagems getting turned off.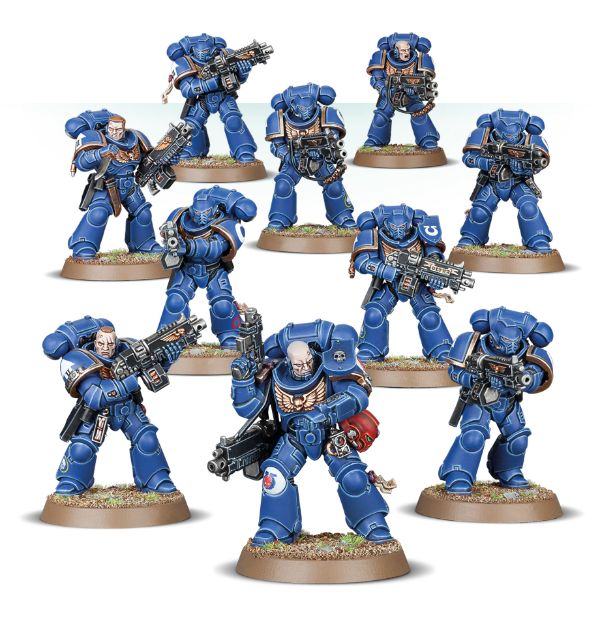 Looking good!
A big interesting thing in all of this is that the other – non regular Chapters now get access to all the Space Marine Warlord traits, stratagems, spells, relics, and other goodies for that army.  Now will it make Spaces Wolves feel less unique?  Maybe – we just have to wait a few weeks to see.  It is a very interesting kind of thought to think that these old unique armies are going to be built upon the same building blocks as all of the marines.
Nerfs
On the front of nerfdom – the Salamanders look to have gotten hit pretty hard as the Aggressors got hit.  They lost the ability to double shoot – which is a huge thing.  At the same time the whole don't count as moving Stratagem is now a part of the regular codex as well.  It makes me think will see some crazy FAQs coming out – or we will see the supplements get reprinted pretty quickly.  Heck a lot of stuff got enough tweaks that the army itself just feels different.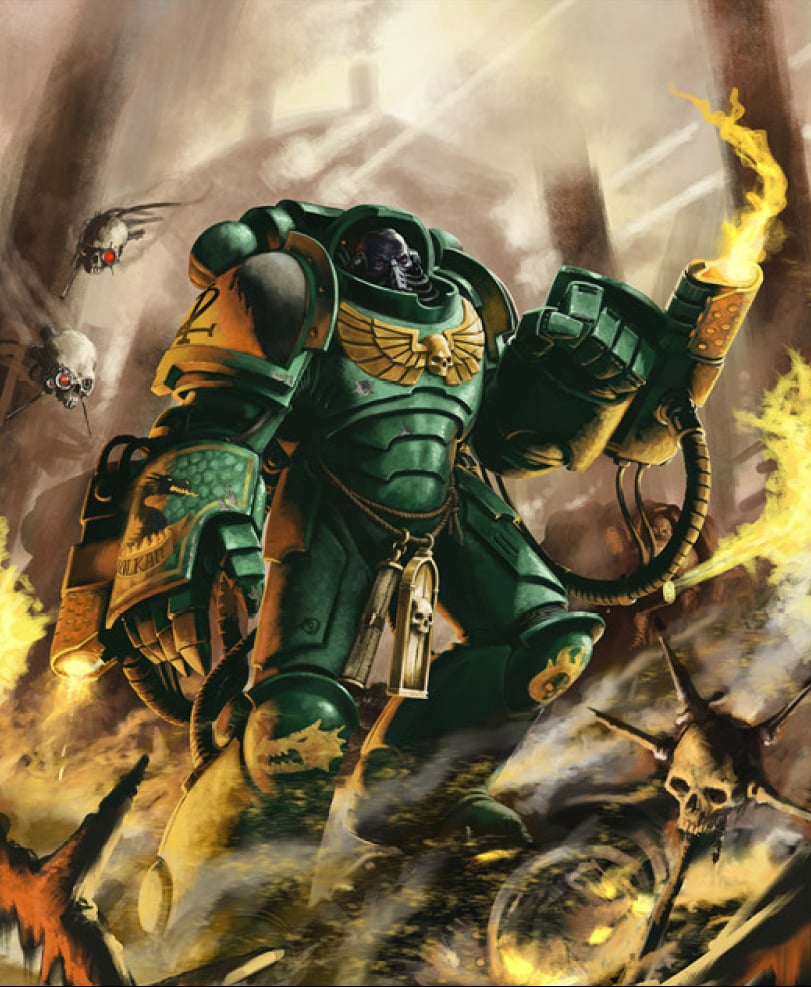 Darned Techmarines took half my ammo!
The book is friggin huge and there are so many units to look at.  It gets overwhelming but there was a lot more don't count towards detachment if you take X stuff in the book.  If you take Company Veterans a lot of the extra special character options become "free" versus the detachment.  This again is another weird tax option that seems interesting.  I don't know how that useful it will be but it is cool to see.  Thankfully outriders can't take special melee weapons and only go up to 3 models.  It is a bummer – but most likely that is a balance thing.  It just means I got to cut off a Hammer on a model or just make more of them.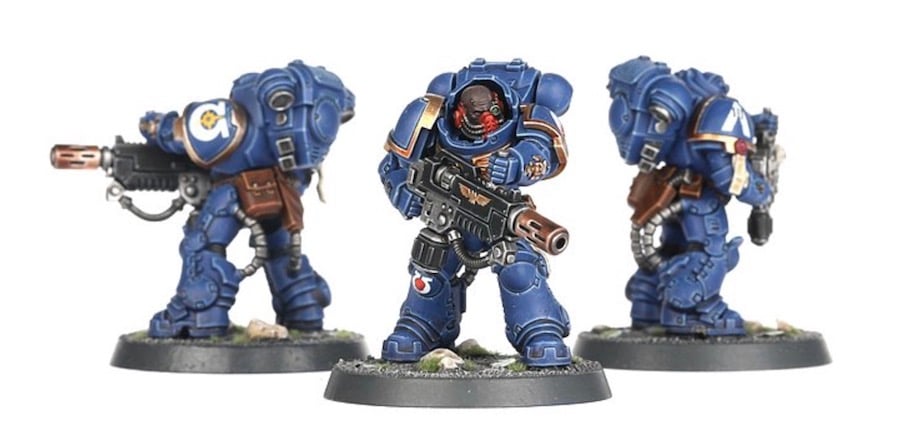 Now we go up to six.  Suck it Knights!
Speaking about some of the new units – overall I am not sure how many of the new tanks will be used.  They all feel kind of overcosted – but could be fun just to see.  Will see as some of the supplements might make one or two very important (Dark Angels).  Eradictors still look like winners here as the unit can go up to 6 now which is a good thing.  Blade Guard as well might see some play as you can increase their unit size as well.  Throw some in an Impulsor and watch as they smash into a unit.  The Veteran Intercessors are now a unit choice too which is a cool thing as they are only 2 more points over a regular intercessor.  There is a nifty new Warlord trait that turns let's CORE units within range become Objective Secured so that is a pretty sweet thing.  Especially since characters are looking at more utility options versus beatdown options.
The best thing about this book and the Necron book is how the points are laid out now.  Holy crap it is amazing – now each unit has all the options they have and their points for those options underneath it.  You don't have to go back and forth to find their points and their options.  This is amazing and makes building armies so much easier.  It also makes me think that whenever we get the army builder it will be built upon this design and make things easier to do.  It is also I bet one of the reasons we are seeing less "upgrades" to the armies spent with CP and instead just see points.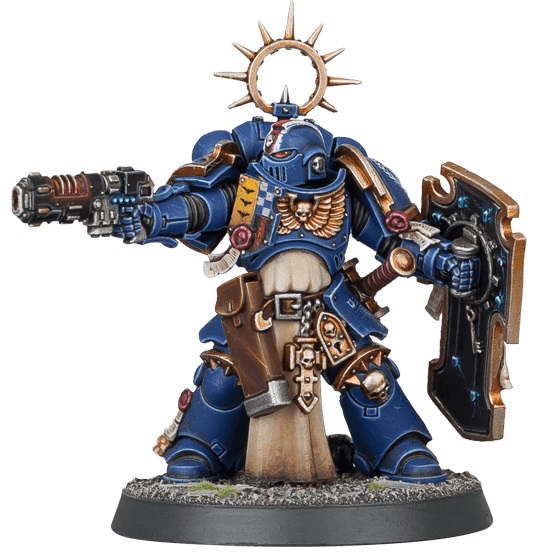 Lieutenants – can there EVER be too many?
Final thoughts is that we see a limit on options as well.  We all saw the whole – 1 Captain and 2 Lts per detachment so I expect this to show up in all the other armies eventually.  You see it in the Necron book too and I expect it is another limit to try and curtail some extreme builds – which you all know I love.
Look for my similar quick thoughts for Necrons next and my updated Marine Wave army list for Friday.