It's another batch of Necrons and Marines up for pre-order from Games Workshop this weekend!
via Games Workshop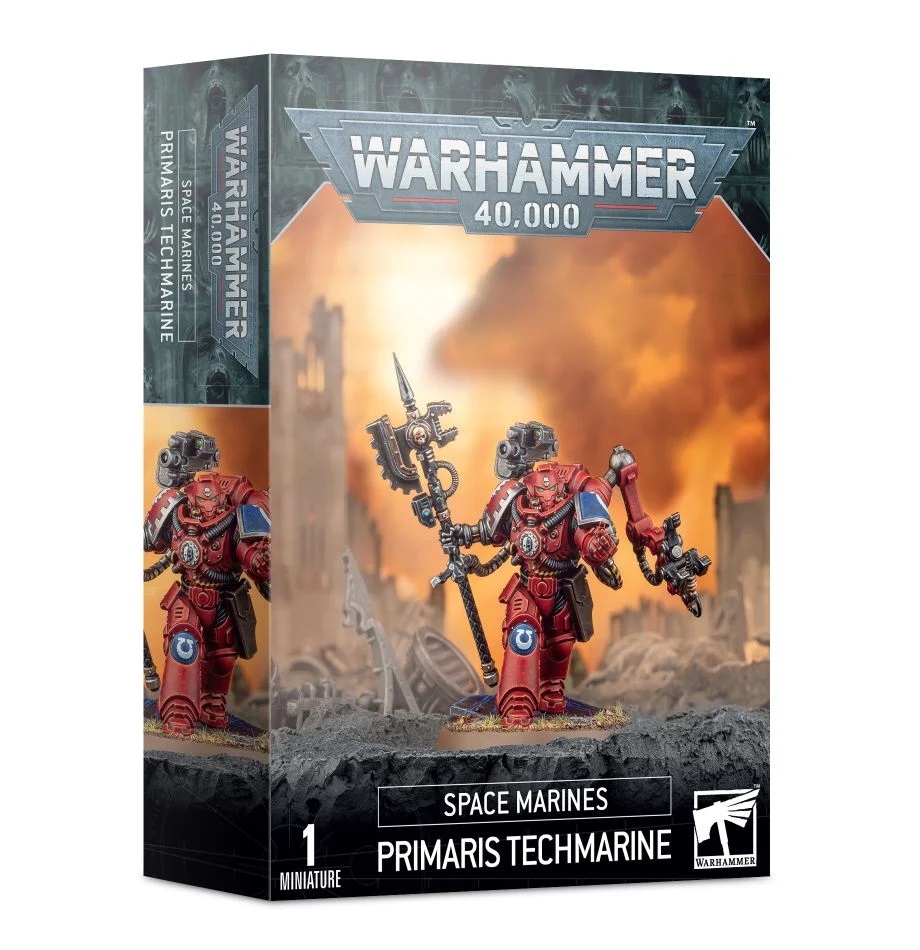 Primaris Techmarines stride selflessly through oncoming fire to soothe the machine spirits of wounded war engines, deftly peeling back damaged armour plates to repair burnt-out cabling and bending warped panels back into shape with their servo-arms and mechadendrites.
Techmarines specialise in repairing tanks and war machines, so if you favour armoured warfare, never leave home without a Techmarine or two in order to keep them in tip-top shape!
This kit builds one Primaris Techmarine. He is equipped with a grav-pistol, Omnissian power axe, servo-arm, mechadendrite, and a shoulder-mounted forge bolter. It is supplied in 24 plastic components and comes with a Citadel 40mm Round Base.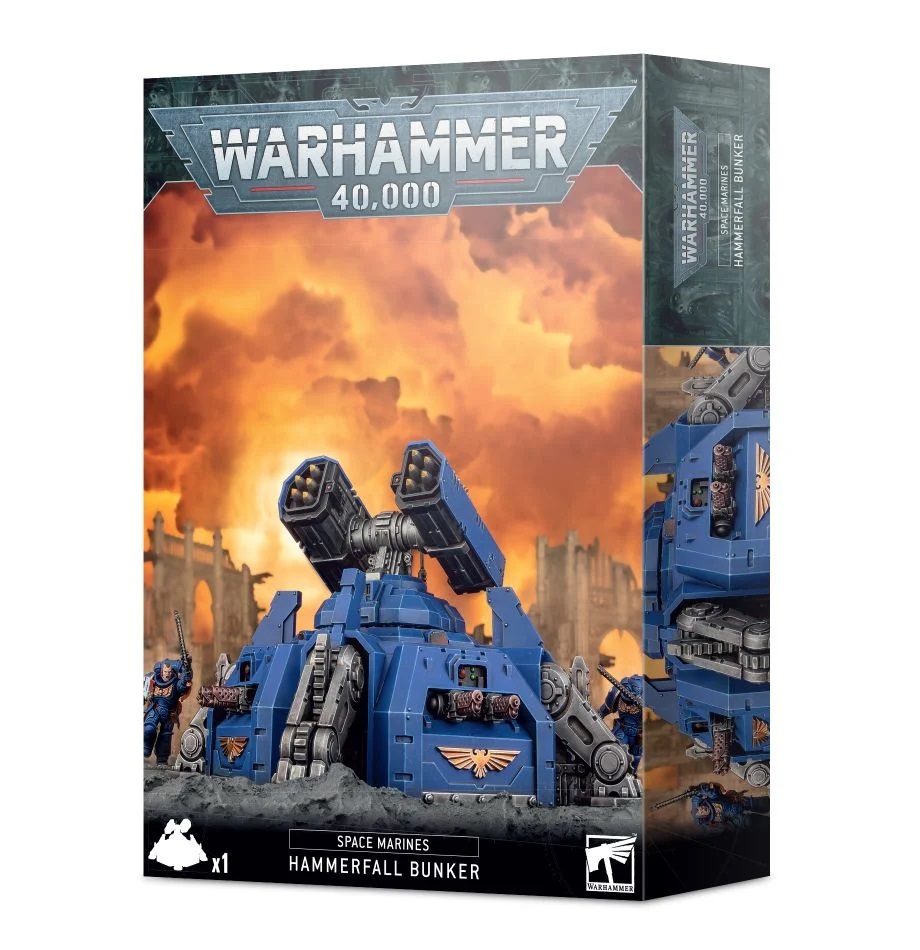 Hammerfall Bunkers are launched from Space Marine warships in the same manner as Drop Pods. Automated area-denial assets crewed by hard-wired servitors, they have all kinds of battlefield roles, including securing beachheads, hampering enemy assaults and wreaking havoc behind the foe's lines.
The Hammerfall Bunker offers your Space Marines army unrelenting firepower where you need it most. In addition to its Hammerfall missile launcher, each bunker is outfitted with a heavy flamer or heavy bolter array, enabling you to devastate any nearby enemies, regardless of their direction of approach.
This kit builds one Hammerfall Bunker. It is supplied with a choice of Hammerfall heavy flamer or heavy bolter array, and comes in 64 plastic components.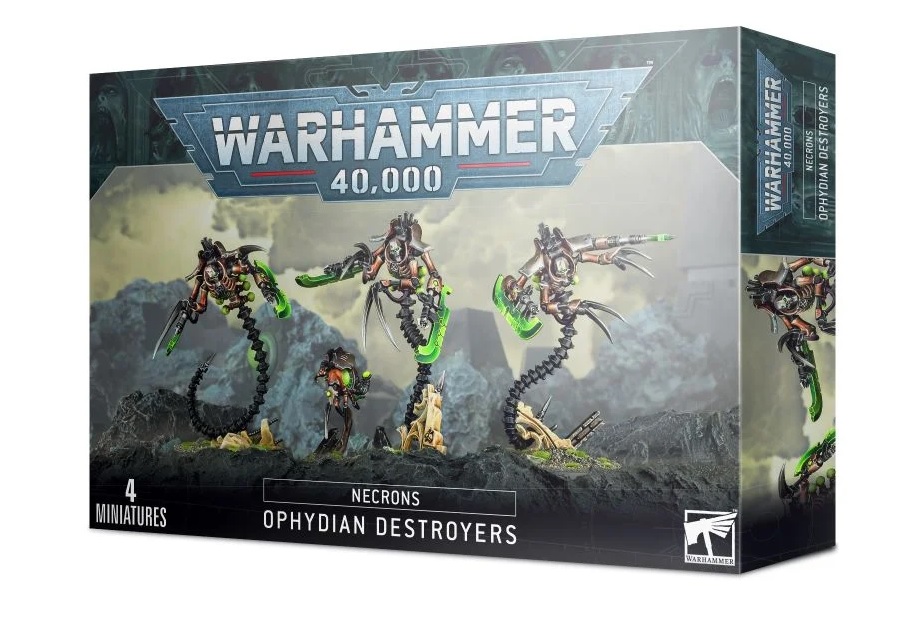 Repugnant to other Necrons, Ophydian Destroyers echo elements of servile Canoptek Wraiths and reviled Flayed Ones in their murder-optimised bodies. Tunnelling through solid ferrocrete with frenzied violence and flickers of dimensional displacement, they burst into view to ambush, hack and rend their prey apart.
Slice your way through enemy units with the fast and deadly Ophydian Destroyers. Armed with hyperphase weapons and Ophydian claws, little can survive an attack from these floating killers. You can accompany your unit with a Plasmacyte who can power up the Destroyers. The kit comes with six different heads, meaning that you can customise your Destroyers.
This 57 part plastic kit makes three Ophydian Destroyers and a Plasmacyte. It is supplied with three 50mm round Citadel bases and a 28.5mm round Citadel base.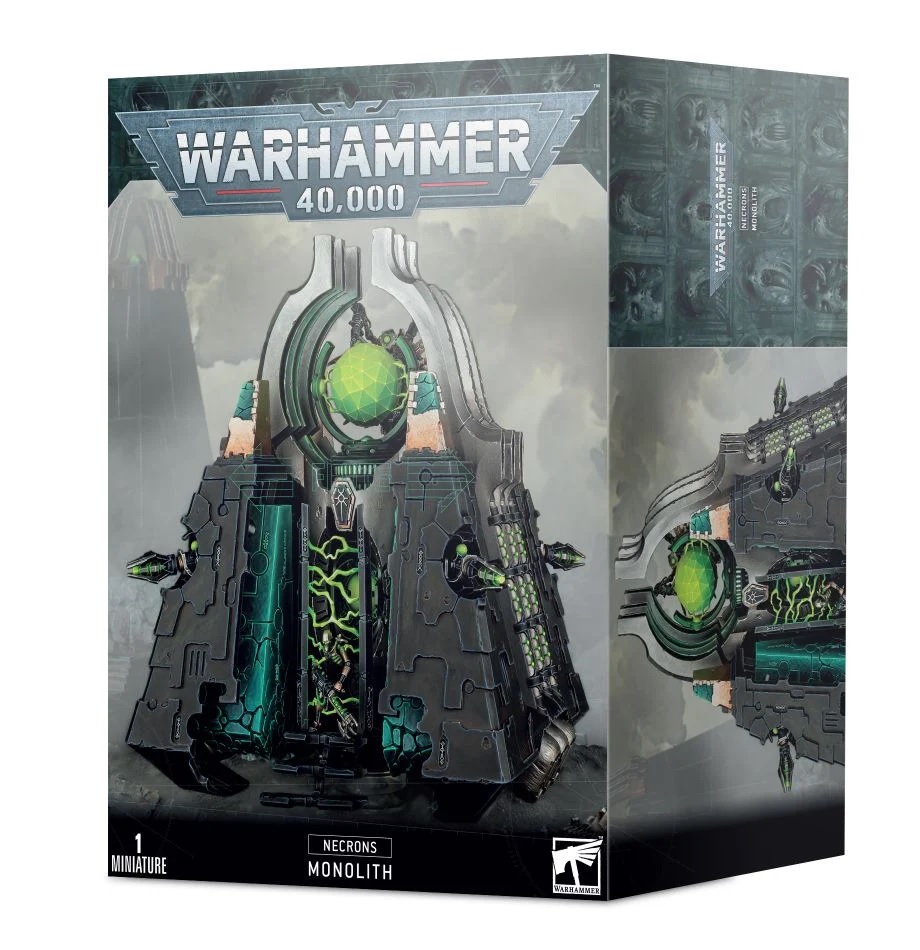 Nothing is so emblematic of Necron implacability as the Monolith. Like all Necron constructs, it is composed of living metal – a complex semi-sentient alloy that ripples and flows to repair damage in a blink of an eye. When combined with the vehicle's slab-sided armour plates, this makes the Monolith an incredibly daunting opponent for any enemy.
Support your Necron army's implacable advance with a Monolith. Not only can it provide covering fire with its gauss flux arcs, but it can also bring in reinforcements through its eternity gate. The gauss flux arcs can be replaced with death rays, while the kit also comes with a choice of eternity gate.
This 123-part plastic kit makes one Necron Monolith. It is supplied with a 160mm round Citadel base and a clear hover stand.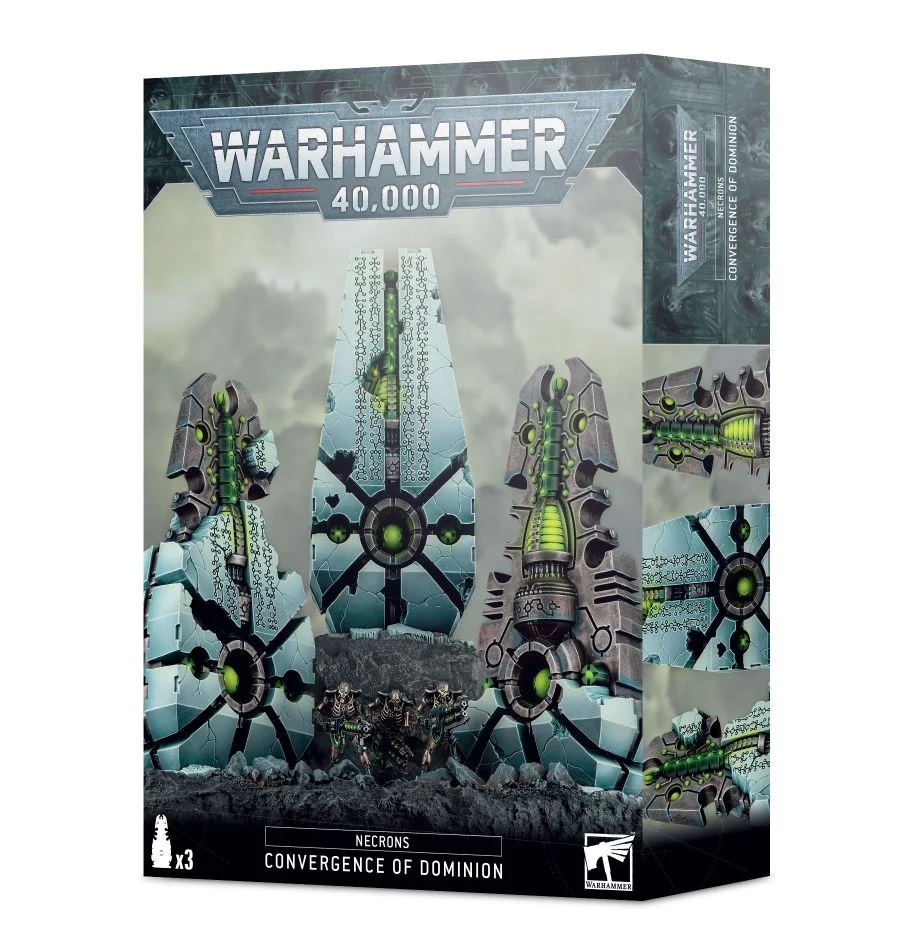 Starsteles were placed upon worlds as territorial markers and silent guardians by jealous Necron nobles. Over the millennia they have become forgotten archaeological curios or feared sources of superstitious rumour about vanishments and strange lights. Now they awaken again as their masters do.
This faction-specific Fortification not only provides covers for your Necron forces as they advance, but it also grants multiple benefits to nearby units. Each of the three Starsteles that make up the Convergence of Dominion is armed with a transdimensional abductor, an ancient weapon perfect for killing any enemies that would dare get too close.
This 14 part plastic kit builds three Starsteles, which make up a Convergence of Dominion.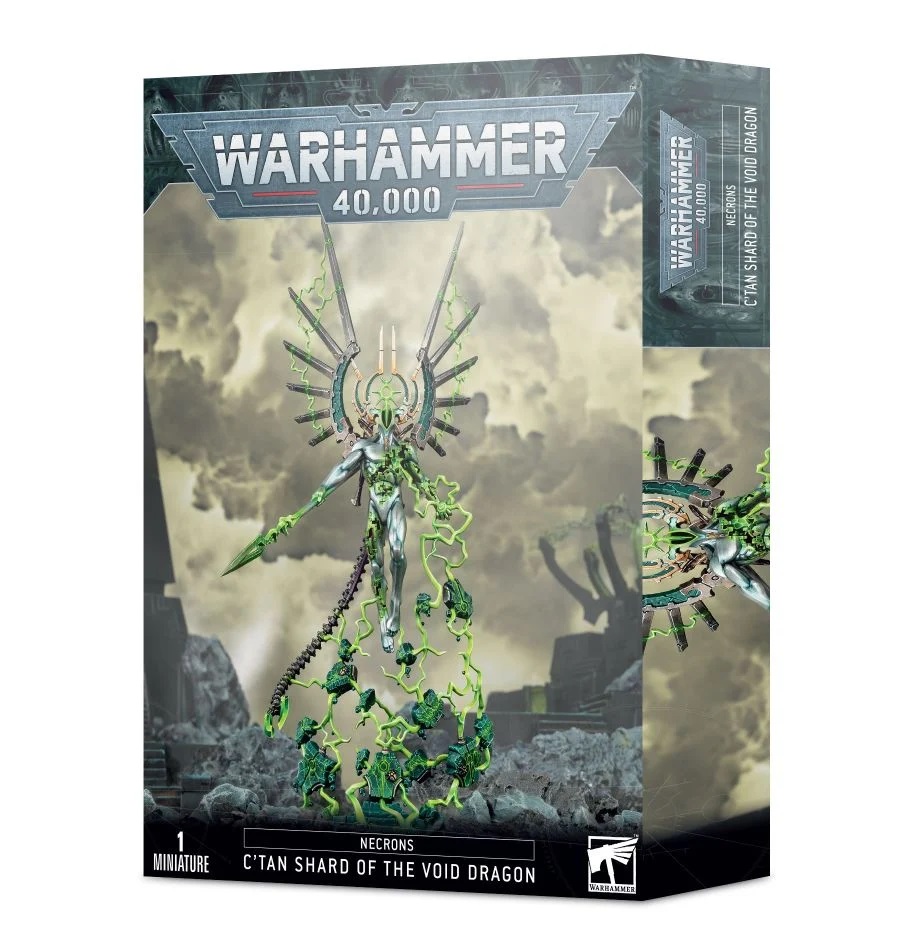 Shards of the Void Dragon fill the air around them with a searing scream of distorted static. With a gesture they can unmake the war engines of the lesser races, dragging the resultant disintegrating matter into themselves like the gravity well of a black hole and using it to replenish their own, ever flickering forms.
This amazing model seems to be hovering above the battlefield, empowered by the crackling energy of mysterious blackstone. Its incredible necrodermis is almost indestructible while nothing can survive an attack from its spear. Not only will it dominate games of Warhammer 40,000, this incredible centrepiece kit represents a fantastic painting challenge.
This 33 part plastic kit makes one C'tan Shard of the Void Dragon. It is supplied with one 80mm Citadel round base.