RPG: Death On The Reik Companion – Errata Released

Those of you who pre-ordered your copy of Death on the Reik's companion guide will notice that the latest file has been updated. Check out what's new.
The Companion guide for Death on the Reik, part 2 of the Enemy Within Campaign, has been updated thanks to some timely errata from Cubicle 7. Those who either bought the pdf copy, or pre-ordered a physical book (and thus received a free pdf copy immediately) will note that there's a new version with some minor and not-so-minor changes. Check out what's new in Death on the Reik Companion.
via Cubicle 7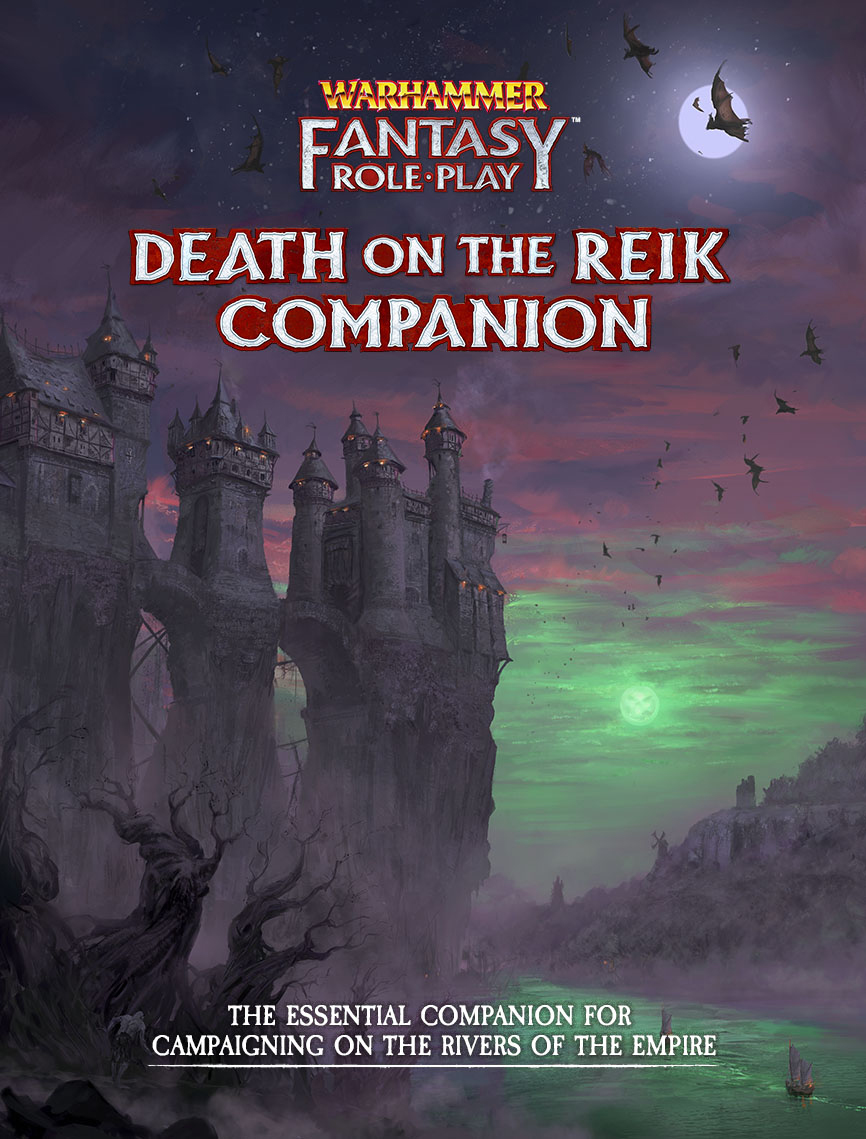 Various spelling and typographical updates were made throughout Death on the Reik Companion
The Boon of Tzeentch spell has been renamed by the Blue Scribes, and the offending parties appropriately mutated. Other spells have had the CN lowered.
The stats for boats have been updated, and a duplicated piece of artwork was replaced with its corrected version
A pregen character sheet has been added, should the dread Castle Wittgenstein have resulted in the necessity for a new PC.
Various NPC stat blocks have been updated throughout the book.
Fire has been added as a boat hazard
Refinements to the 'Deck it out' chapter, to make the effects, costs, and weights of Boat Improvements clearer.
Boat mounted weapons have been updated
Magical Sense replaces Sixth Sense where the former was intended.
Want to get a copy for yourself? You can still pre-order Death on the Reik Companion and get yourself a piece of Warhammer Fantasy Roleplay history, which includes some of the original writers offering up their commentaries from the original Death on the Reik, as well as an expanded look into the adventure.
Death on the Reik Companion includes:
Exclusive Guest Commentaries from James Wallis and Martin McKenna on their memories of the original Death on the Reik.
A GM's Guide including: a complete breakdown of the Red Crown, one of the Empire's most dangerous Tzeentch cults.
Additional adventure content, including: The Emperor Luitpold, a luxury barge with a bevy of secrets in its holds and staterooms, and 'The Vengeance of The Gravelord', part 1 of an adventure thread that can be woven throughout The Enemy Within.
A selection of new herbs from 'Hortensia Puddlefoot's General Concordance of Herbs'.
An examination of life on the Reik with details on settlements and trade.
A Bestiary of monsters that haunt the river, and a list of waterborne diseases.
A wide range of riverfolk NPCs with hints and tips for how to incorporate them.
Happy Adventuring!