The deadly assassin gets a statue form Sideshow that's worthy of her story.
The Dathomirian whose life took her on many paths – from Nightsister to slave to Jedi Padawan to assassin of the Sith, as well as a bounty hunter. She was under Sith Lord Count Dooku's guidance when the Clone Wars broke out between the Galactic Republic and the Confederacy of Independent Systems she became a commander in his droid army and an assassin for the Sith.
She was a formidable enemy in the Clone Wars animated series.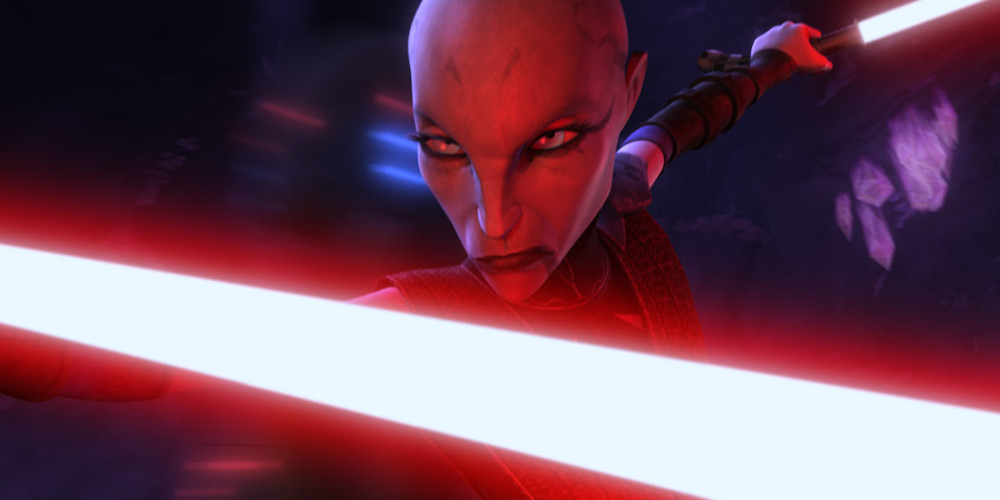 Asajj Ventress Mythos Statue – $595
As a collection, Sideshow's Mythos series are fine art collectibles that allow the collector to imagine what could have been, but maybe never was. Myths meant to be initiated by the eye and completed by the mind. Harness the magick of Dathomir and add the Asajj Ventress Mythos Statue to your Star Wars collection today.
2 portraits
Intricate, fully sculpted costume in the Nightsisters' traditional black and red hues
Dathomirian swamp base with Ssurian skull
Polystone with PVC details
Height: 22.97″ (583.44 mm) | Width: 14.27″ (362.46 mm) | Depth: 12.97″ (329.44 mm)
Limited Edition: 4500