Star Wars: Working Lightsaber with Retractable 4000° Fahrenheit Blade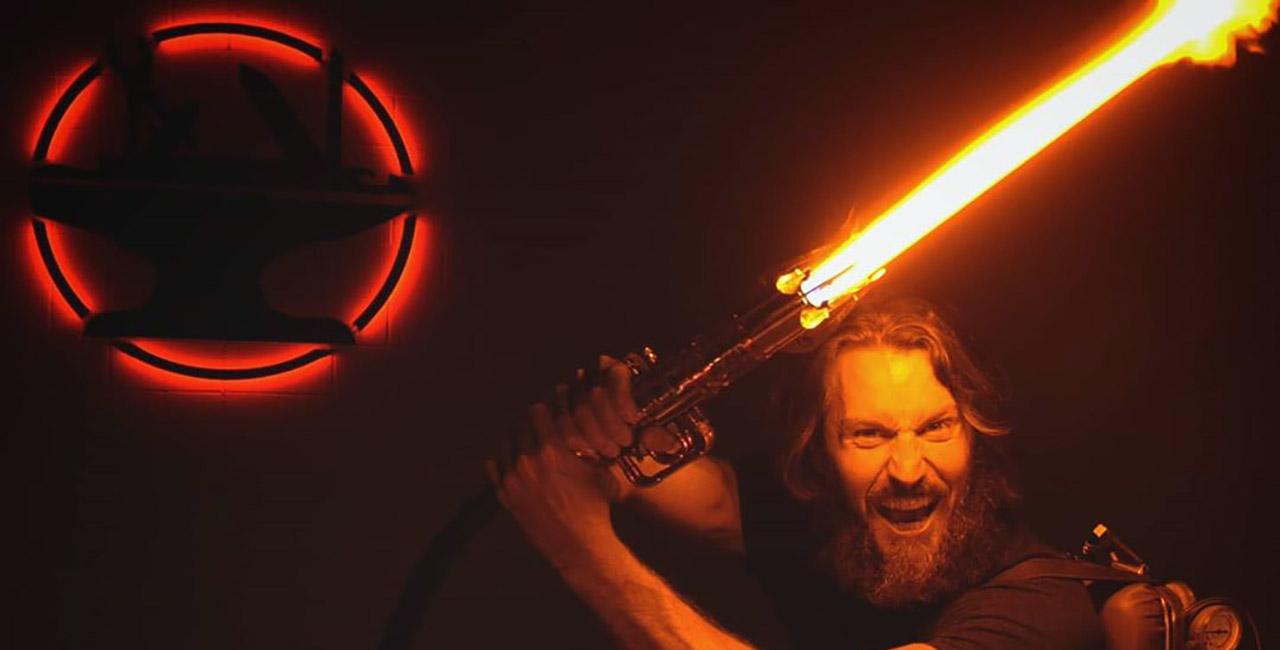 Hacksmith Industries builds working weapons from comics, movies, and video games. This is their most advanced lightsaber yet.
This is not the Hacksmith's first time at this particular rodeo – they started making working lightsabers three years ago with a classic, single blade using a titanium rod. Then moved to a Kyllo Ren inspired model that required some electrical engineering and high-end 3D printing to build the crossguard and extra blades.
Please note – none of these weapons are toys. The Hacksmith crew lit their workshop on fire making one of them. Do not try any of this at home.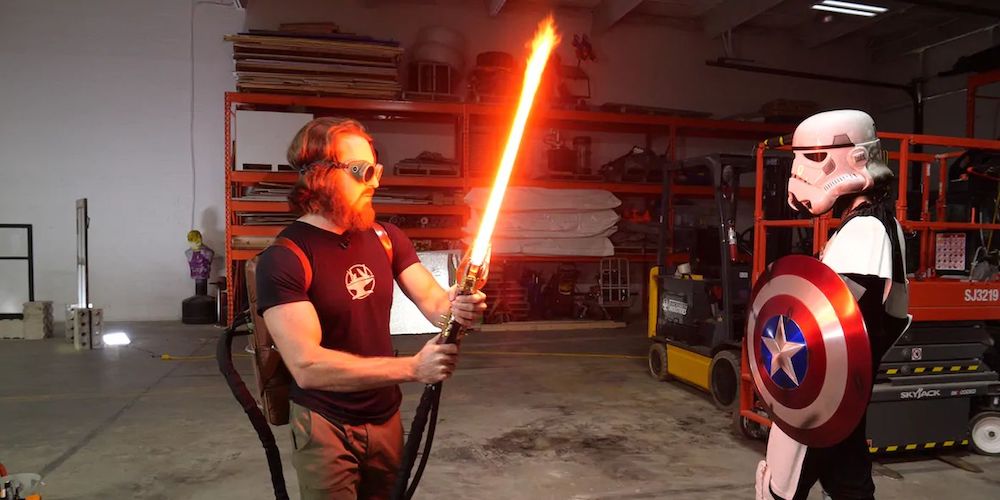 Not satisfied with the capabilities of what he'd already created (and lacking access to Kyber Crystals,), he built a new model with a single retractable plasma blade that heats to 4000° Fahrenheit. It can cut through glass, metal, stormtroopers, and Buicks with ease.