One of the most infamous Guard Armies around is back in the new Imperial Armour – Join the Death Korps of Krieg!
Today we're getting a look at the new rules for the Death Korps of Krieg. With updated unit rules and a new Regimental Doctrine these "famously stoic" Guardsmens are back and ready to take to the tabletop in glorious Forge World resin.
"The Space Marines are renowned for knowing no fear, but in this, they are not alone – the Death Korps of Krieg share a similar disdain for such a notion and actively seek out the deadliest, most inhospitable war zones to fight in. Their new Regimental Doctrine captures this principle perfectly, meaning that they will fight to the last man and often get a final hit in even then!"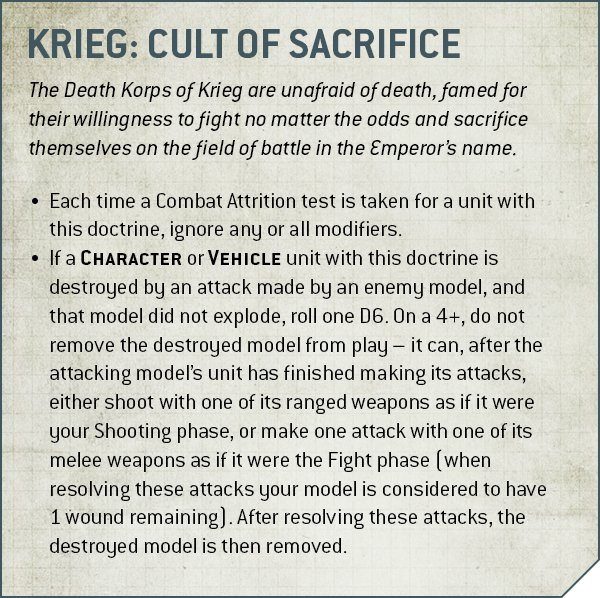 That's right – their Characters and Vehicles are going to have a shot to take one final swipe on the enemy. It's on a 4+ but that's still better than nothing! On top of that, they also get to ignore all the modifiers for their Combat Attrition tests, too!
The Death Korps of Krieg also has access to units no other regiment has access to – units like the Death Korps Marshal or the Combat Engineer Squad. These units all got new datasheets in the new Imperial Armour Compendium.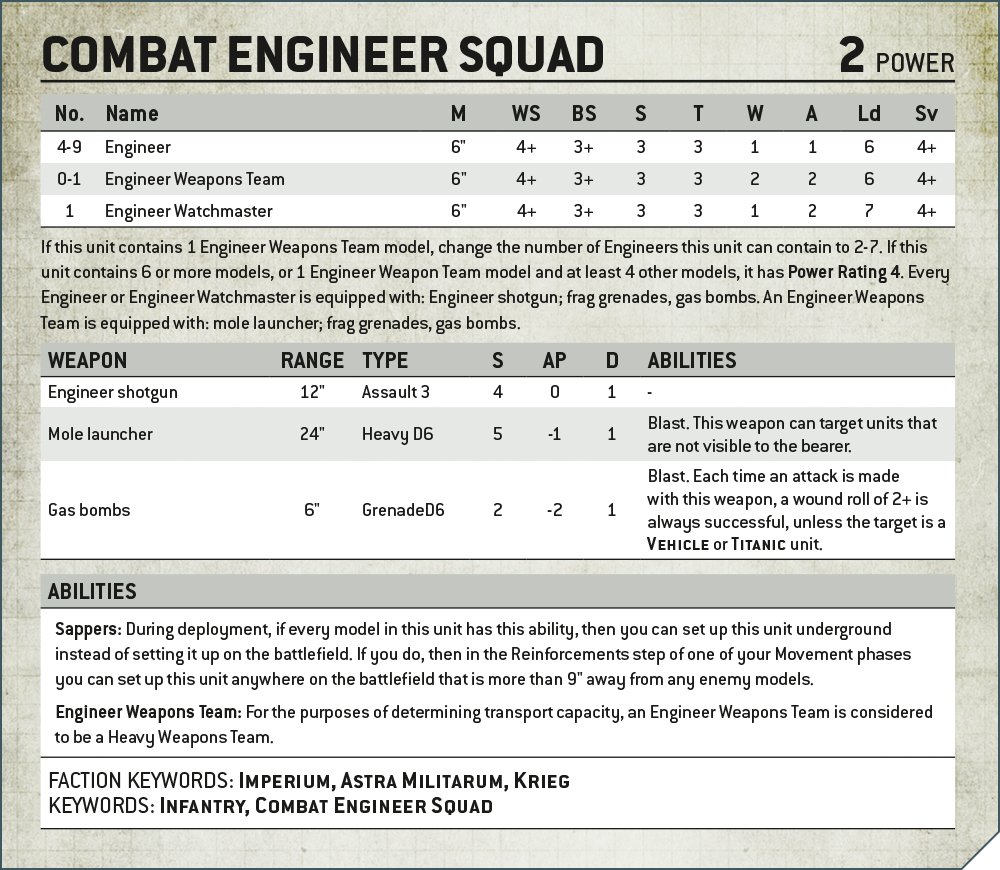 Another famous Death Korps unit is the Krieg Death Riders – a mounted unit that rides bio-engineered horses to battle. Basically, the Death Korps take on old Attilan Rough Riders.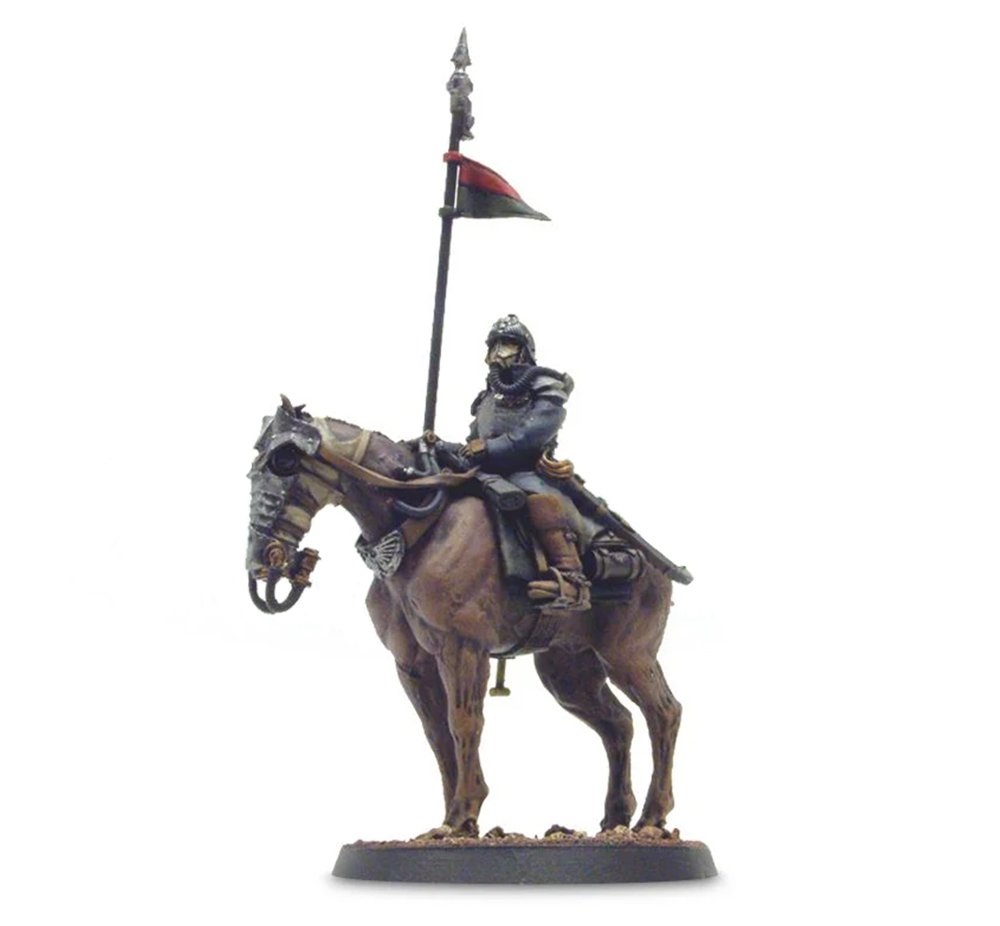 Well that unit is back and still has those explosive hunting lances:

"For added punch, you can opt for a Death Rider Command Squadron, who all have an extra attack and take up none of your precious Detachment slots when taken alongside your HQ, a Squadron Commander. And to top it off, all those units – Death Riders, Command Squadron, and Commander – can all pop up on your opponent's flank, rather than trotting across no man's land, and charge straight into some hapless enemy squad camping on an objective!"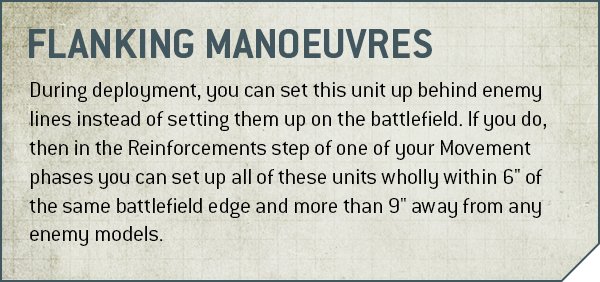 Warhammer Legends
Not all of the Death Korps of Krieg made the cut. Some of the units are no longer in production and are moving to Warhammer Legends in November.
"This means that they can still be used in matched, narrative and open play games for those players who own the models and want to continue using them, though they won't be considered a current part of the game for the purposes of official competitive events."
Which units are getting the boot?
Death Korps Marshall Karis Venner
Death Korps Grenadier Squad
Quartermaster Cadre Squad
Death Rider Commissar
Storm Chimera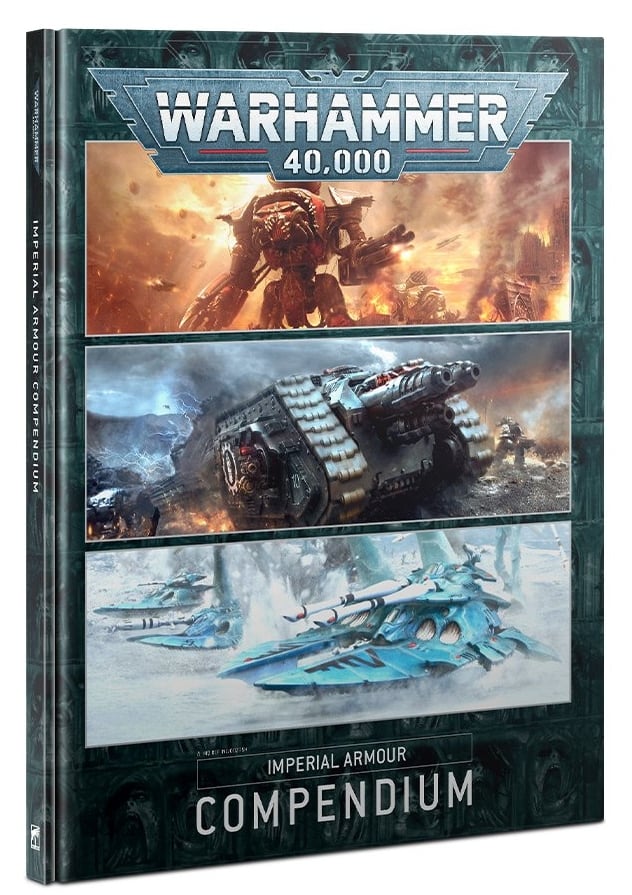 The Imperial Armour Compendium goes up for pre-order this weekend!