Come take a look inside the all new Space Wolves unit, the Hounds of Morkai. Quick, deadly, and the bane of enemy psykers, these dogs will hunt.
Move over Reivers, there's a new unit in town. And this one's designed specially for the Space Wolves to hunt down enemy psykers. Quick, deadly, armed with a grappling hook and just enough protection to hopefully get in close to your enemy's vulnerable psykers, the Hounds of Morkai are a pack suited to taking out your enemy's support before they can take you out.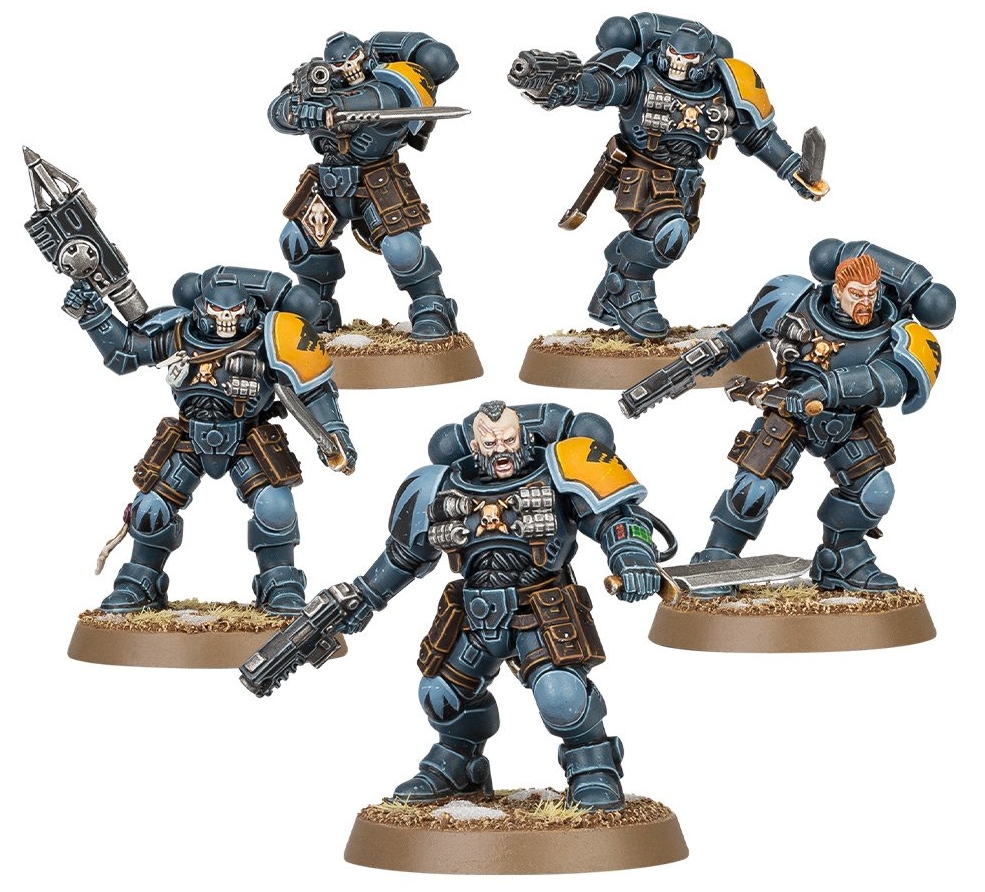 And today we get a look at how the Hounds of Morkai carry out their grim task, with a look at how their new unit works, as well as their statline. Let's take a look!
via Warhammer Community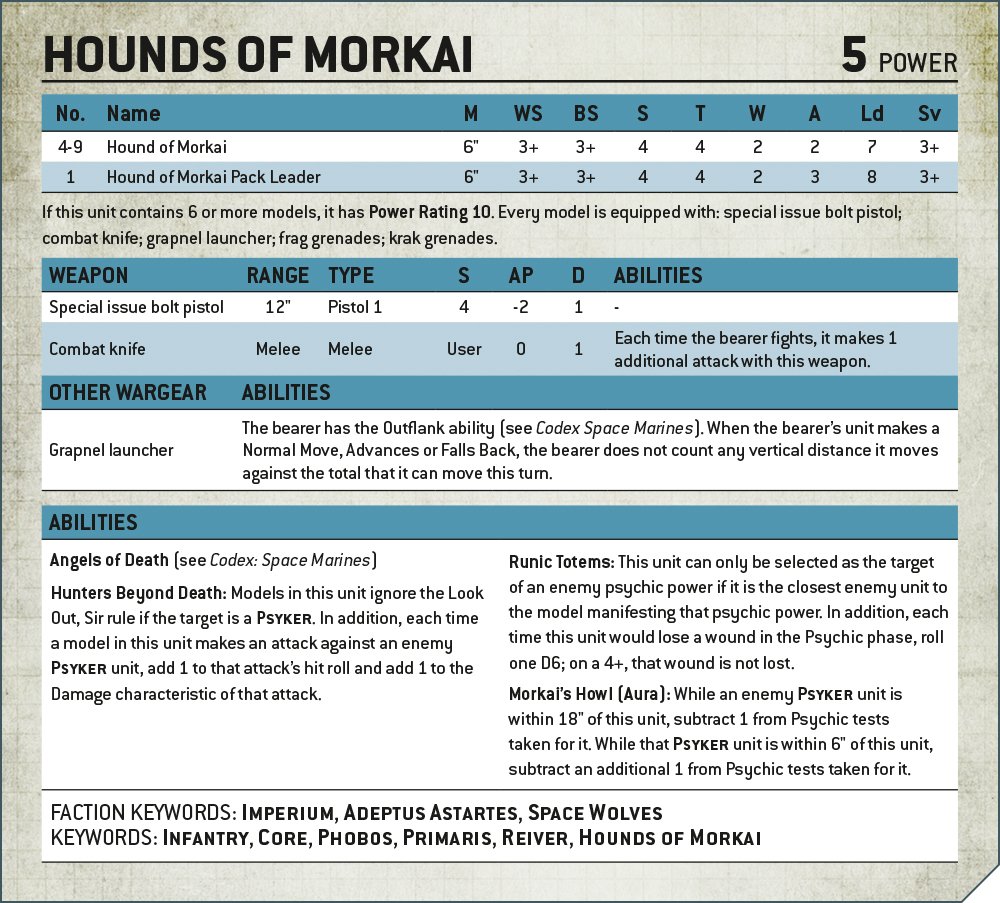 The Space Wolves are also set to receive a brand-new unit in the form of the Hounds of Morkai, a Reiver variant exclusive to the Chapter.

Clad in the midnight armour of the Cult of Morkai, the Hounds are relentless hunters of enemy psykers, warded against the wyrd with runic totems. Once they've caught the scent of their quarry, the hapless witch is as good as dead.
And with their abilities we get a look at how they manage to bring down psykers. For one, they can ignore Look Out, Sir to take out an enemy Psyker, and they get +1 to hit and +1 damage on their attacks, which is pretty great to begin with.
But they also cannot be affected by Psychic Powers unless they're the only enemy unit nearby–and even if they do get hit, they still have a 4+ feel no pain. And on top of all of that, Morkai's Howl makes it harder to pull off your devilry while the Hounds close in.
What do you think of the new unit? Let us know in the comments!