D&D: Duel of the Red Dragons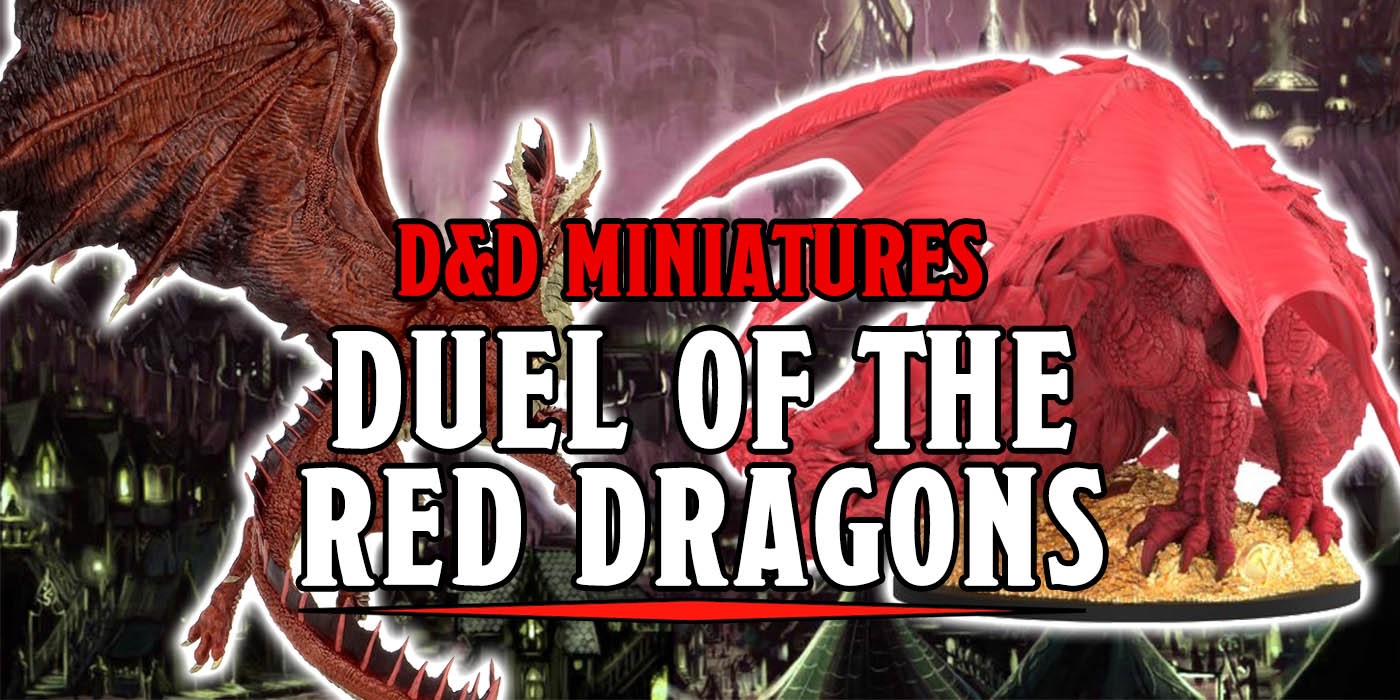 Looking to add some Dragons to your next Dungeons & Dragons game? Specifically Red Dragons? Two Dragons enter the arena to duel – for your money!
Wizkids has announced a pre-order for their upcoming D&D: Icons of the Realms Adult Red Dragon. It's coming in 2021 and will head to full release later on. However, there is another option that I think is a worthy contender for your dragon monies. The Epic Encounters: Lair of the Red Dragon. Today, we're going to take a look at both products and do a simple comparison using the manufacturer provided information. You get to decide on which Dragon wins.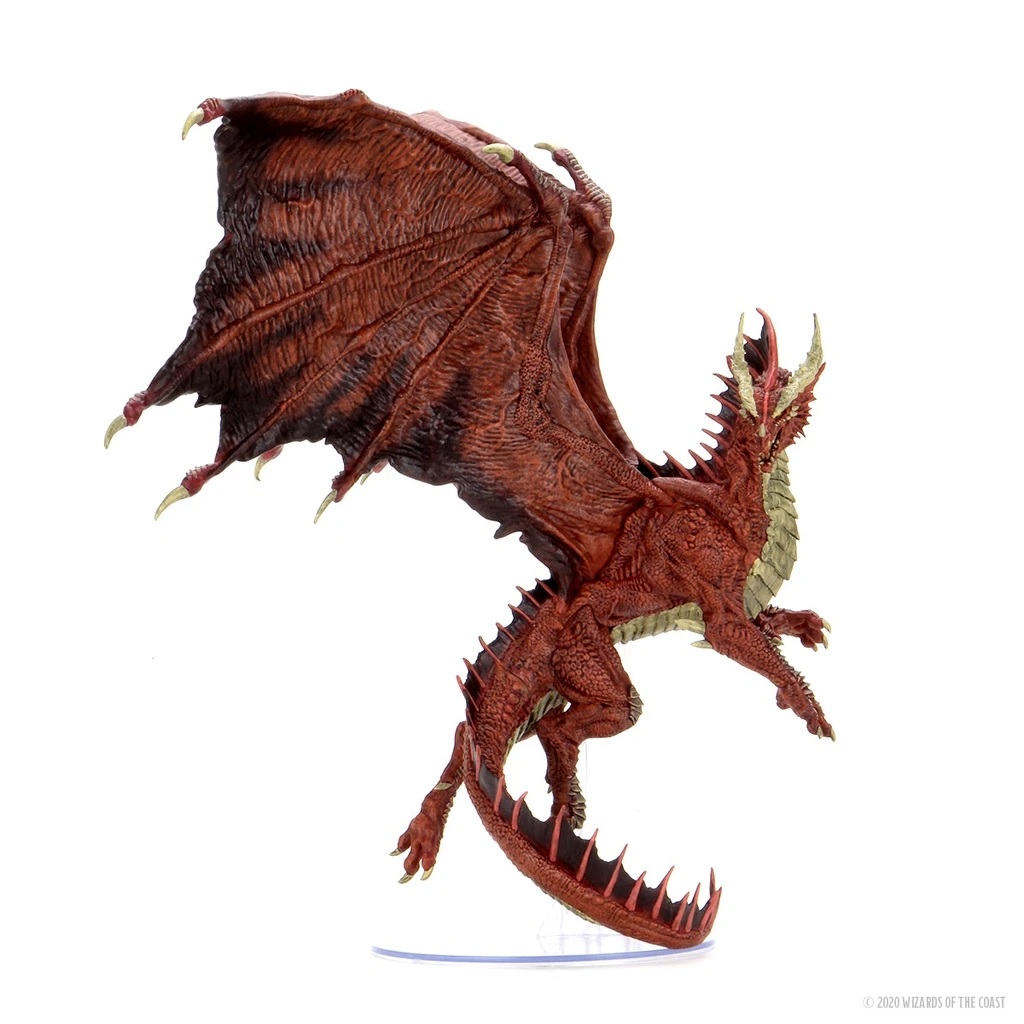 Manufacturer's info:
OVER 200mm TALL AND OVER 175mm LONG!
The odor of sulfur and pumice surrounds a red dragon, whose swept-back horns and spinal frill define its silhouette. Its beaked snout vents smoke at all times, and its eyes dance with flame when it is angry.
The Adult Red Dragon is the next release in the series of premium chromatic dragon figures.
Release Date: February 2021
More Pics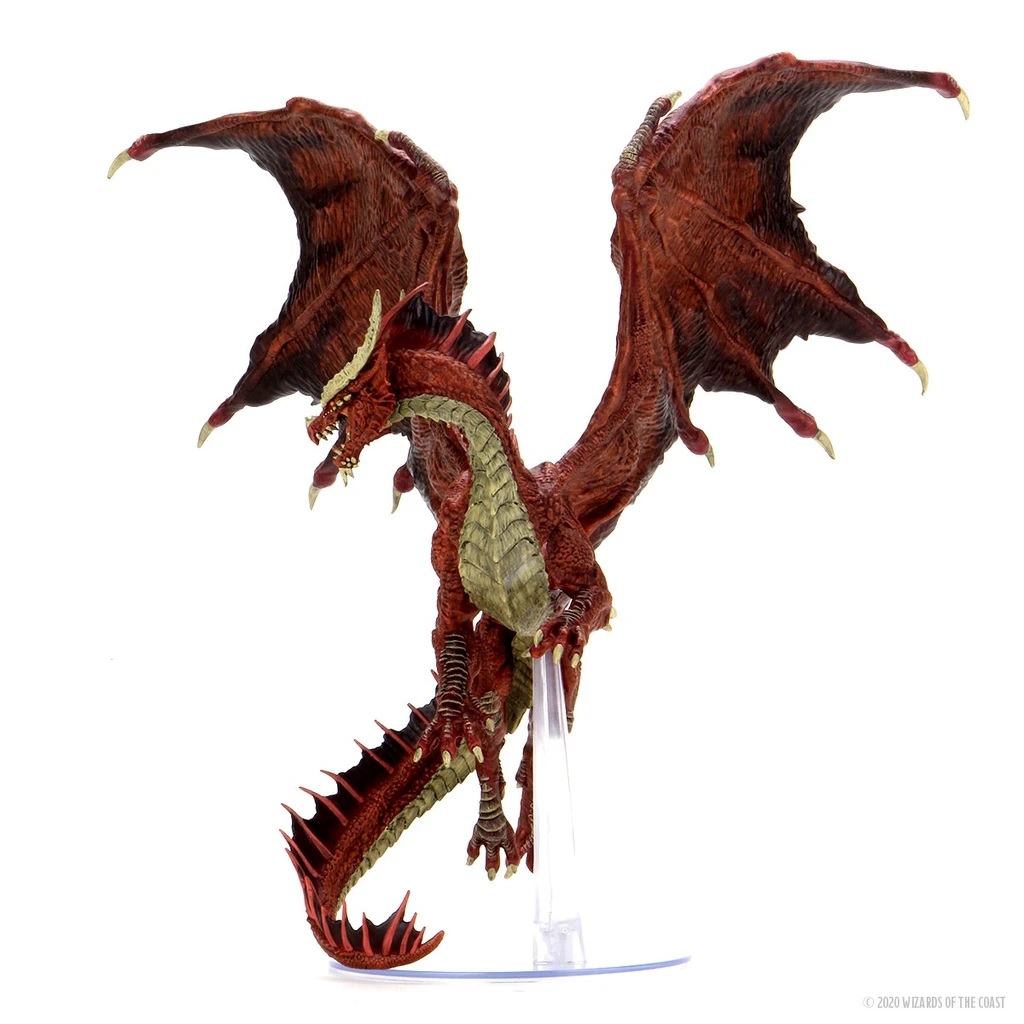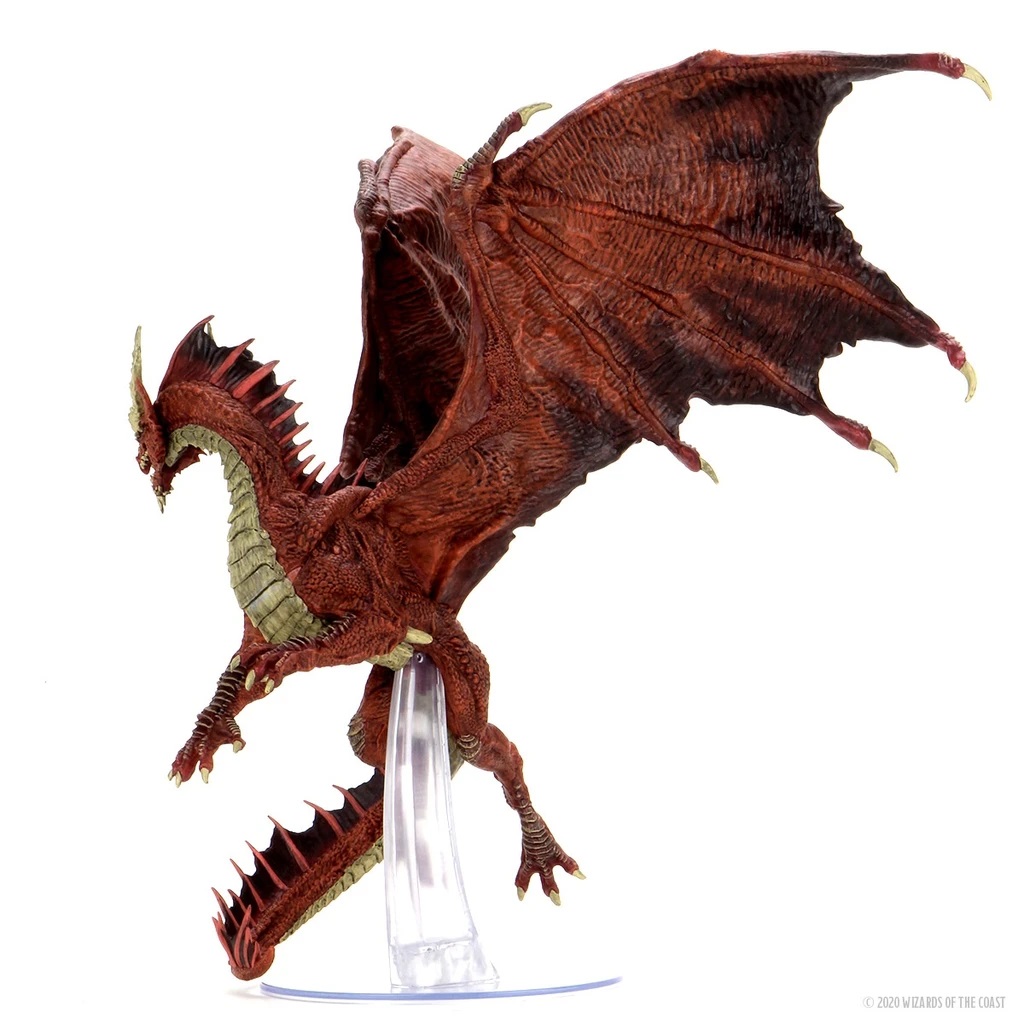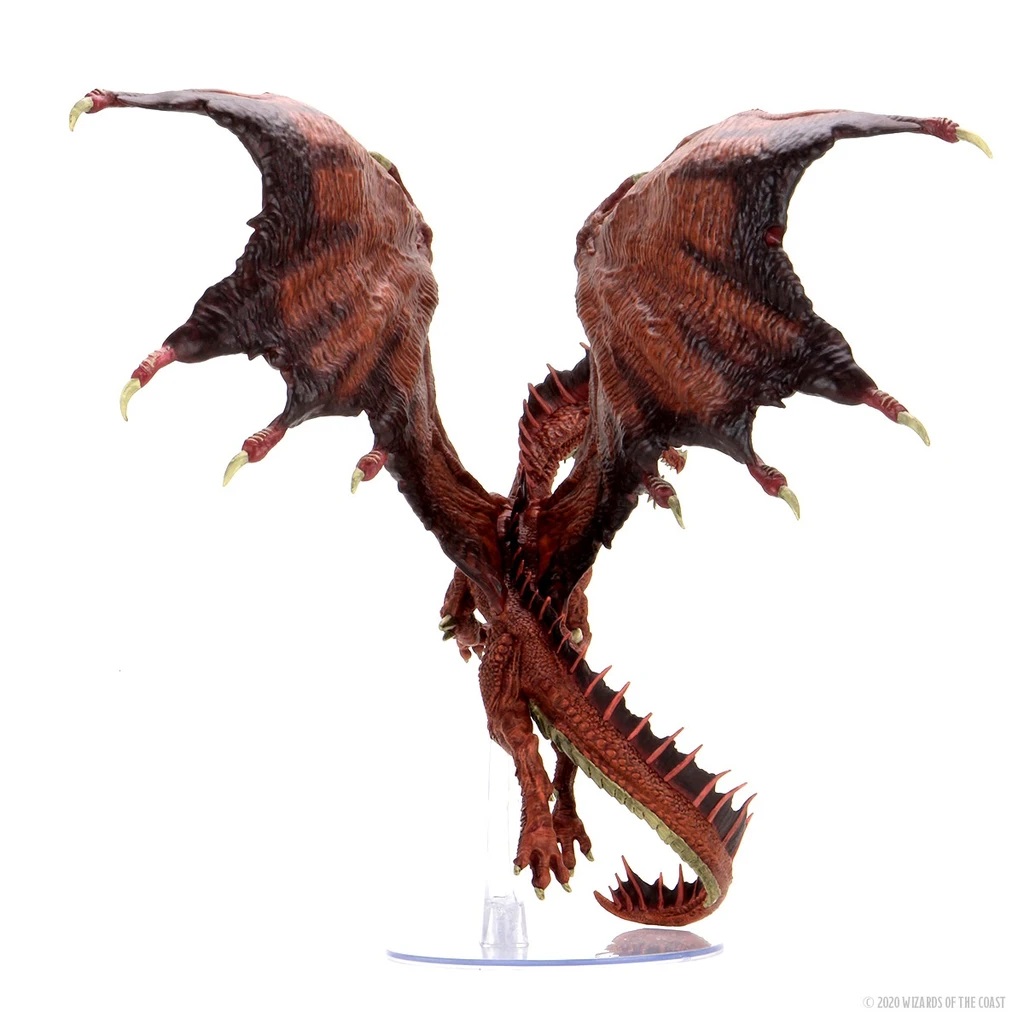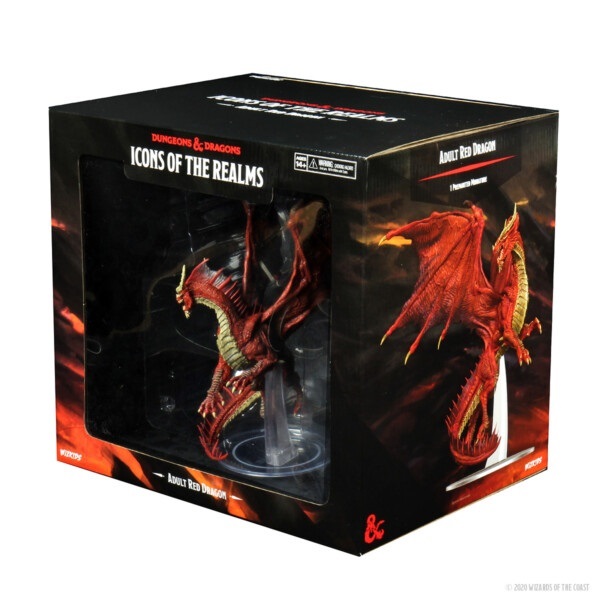 Subscribe to our newsletter!
Get Tabletop, RPG & Pop Culture news delivered directly to your inbox.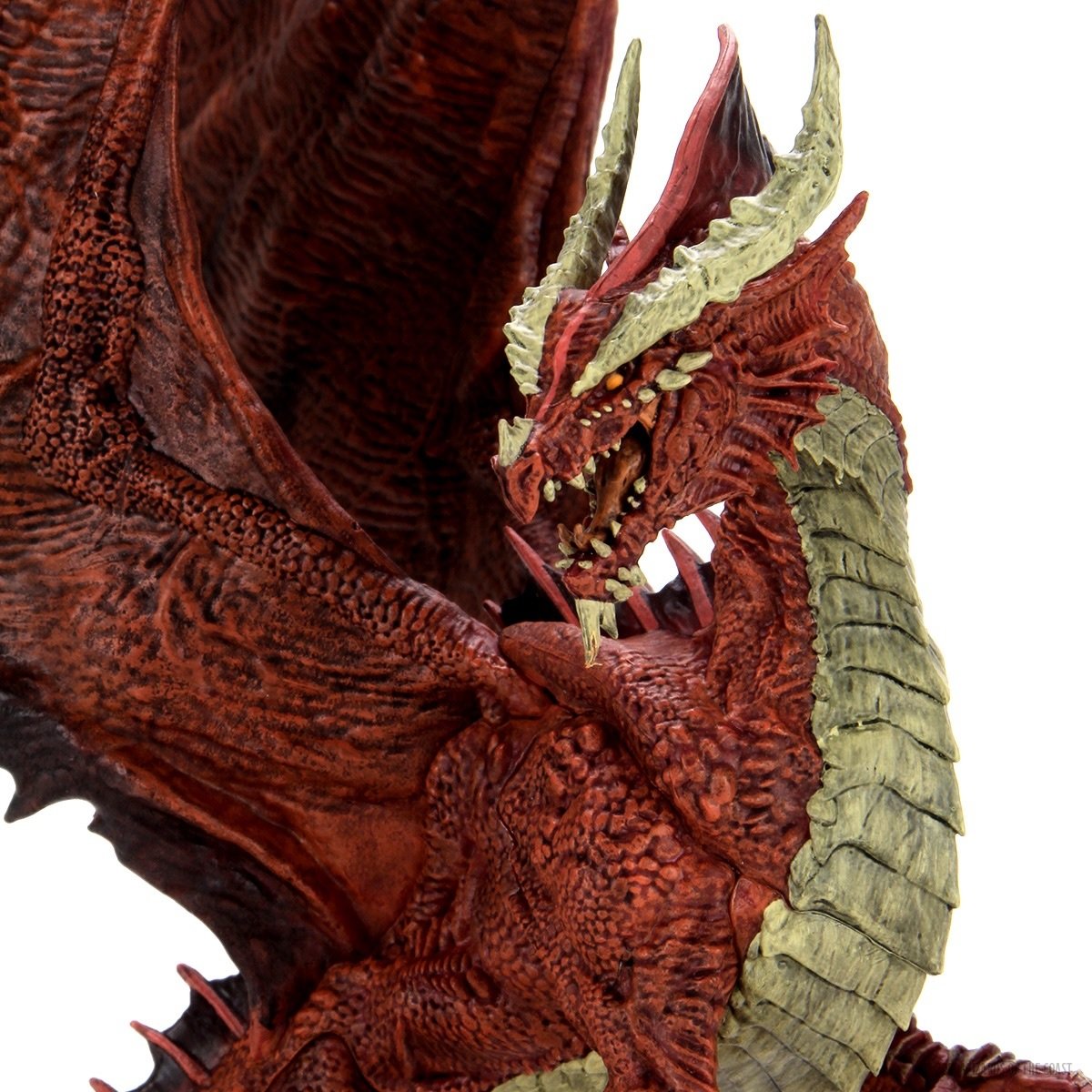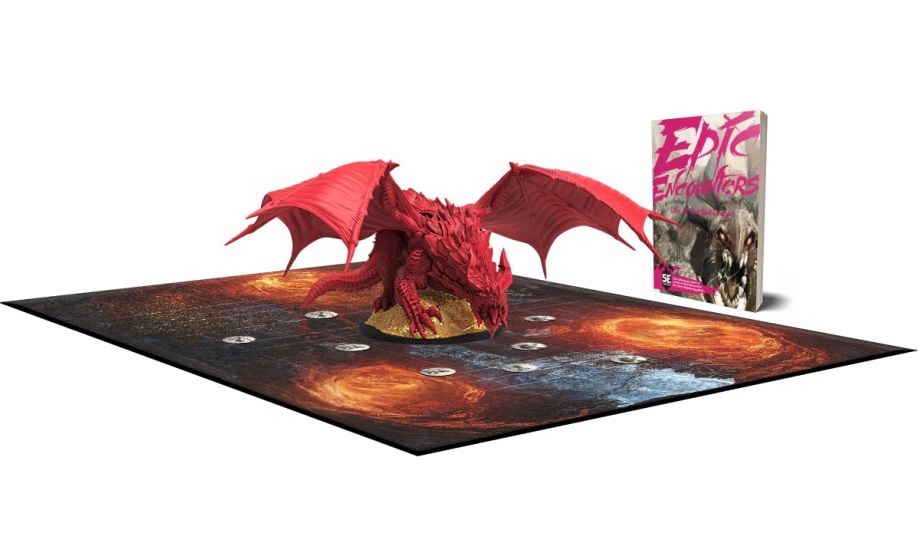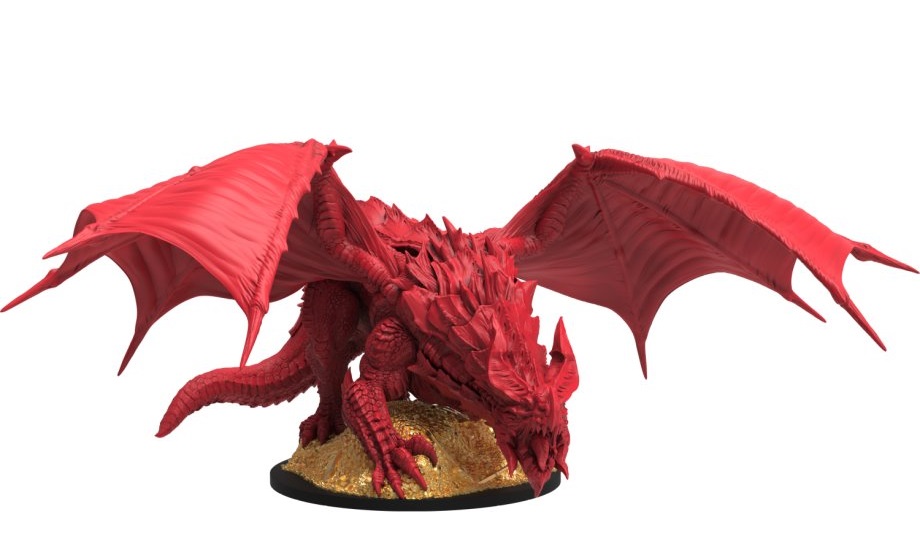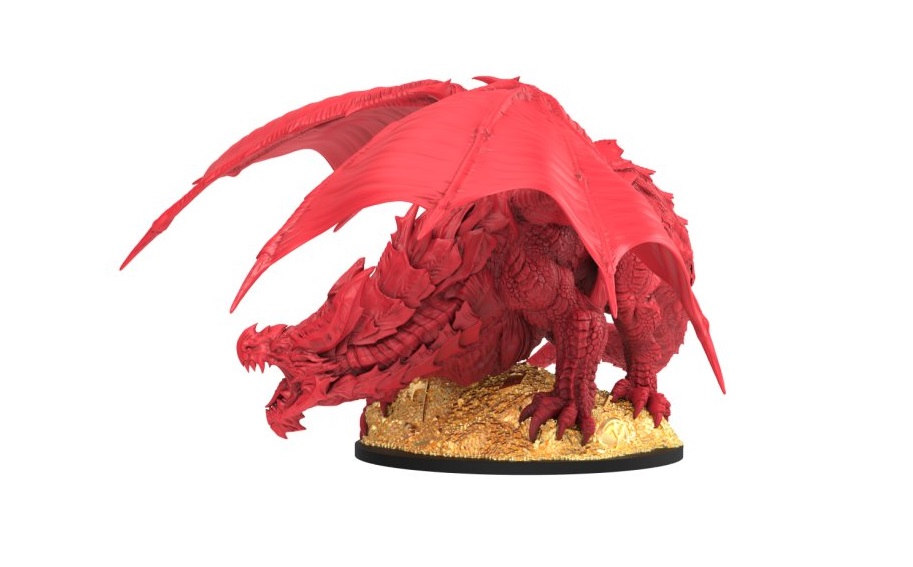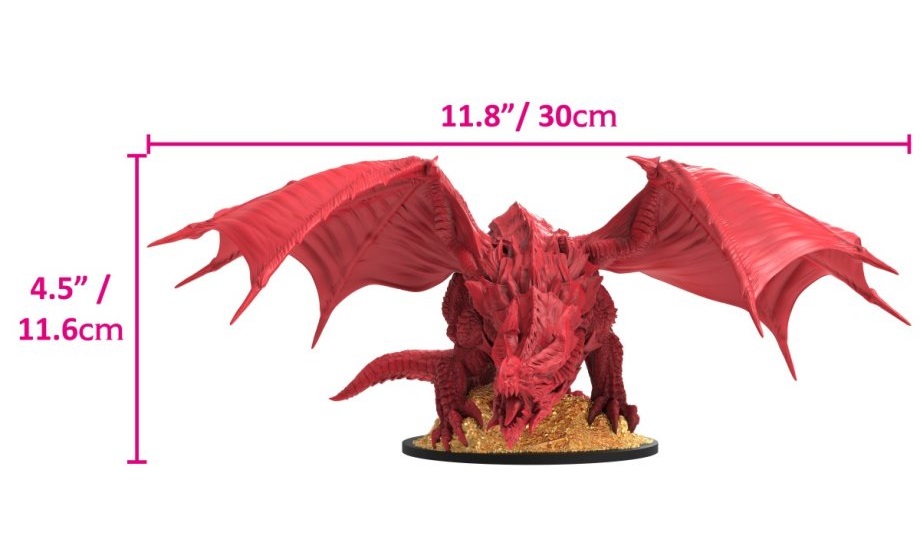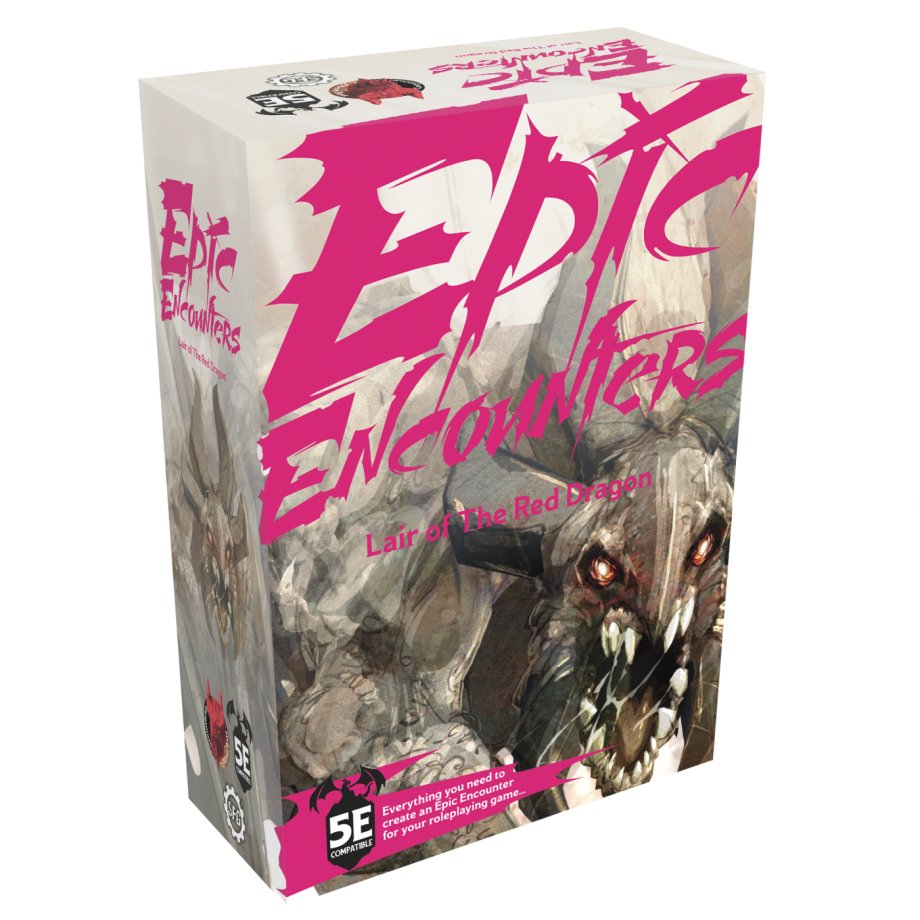 Description
Grab an EPIC encounter for your next fantasy roleplaying game! Made for new and experienced players, every Epic Encounters set features an all-in-one boxed encounter that's 5e compatible and ready to play.
Lair of the Red Dragon will plunge you straight into battle with a fiery red dragon. Inside, you'll find everything you need to run a thrilling encounter, including a HUGE red dragon mini (with an 11-inch wingspan!) and enough prompts and stats to set your imagination alight.
Use Lair of the Red Dragon as a standalone encounter or as part of a new or existing RPG campaign. Want to raise the stakes? Then combine this set with Shrine of the Kobold Queen for a truly epic experience!
What's in the box?
1 Red Dragon Miniature (11-inch wingspan, 4.5 inch height)
Double-Sided Game Mat
Adventure Book (with Monster Stats)
Tips and tricks for running an awesome encounter (that work for any roleplaying game)
Make your next game night one to remember. With just one box, you can run an awesome, cinematic dragon battle your players will be talking about for weeks!
Available: Now
Comparing The Dragons
So Wizkids does get some props for the sheer amount of pictures. Plus, it does come pre-painted and assembled. Size wize, these two dragons are comparable, one is taller while the other wider. Although the Epic Encounters Dragon does appear to have a bit more girth on the body. The Epic Encounters model does not come full assembled (you have to push the wings in the model and it may require some minor hobby work – otherwise it wouldn't fit in the box).
Materials-wise, it's unclear what the two models are made from as they are both some type of plastic (but I doubt they are the same type of plastic). Without it being listed, we're going to have to call that a wash. And speaking of washes the paint job…The Wizkids one is not bad. Their photoshoot for it with the dark background actually did a good job helping the model out. The white background is a bit more …uh, let's say "honest" when it comes to the paint job. If don't have any hobby/painting tools and need a Red Dragon model for your game, you can't go wrong there.
The Epic Encounters Red Dragon comes in dyed red plastic. The lack of a paint job might actually be a selling point for some folks. With a quick block painting job, a dark ink wash, and some dry brushing, you could get a decent paint job on the model in a relatively short time. If you wanted to go all out, well, that means you've got the time to do it right anyhow.
Extras, Price and Availability
One last thing – the Epic Encounters box does come with a double-sided mat and an Adventure book with the Dragon's stats (three different stat blocks actually) and "Tips and Tricks for running an awesome encounter" for the Dragon. It's an adventure on it's own. The Wizkids version does have any other extras. The price points are $69.99 for the Wizkids version and $49.95 for the Epic Encounters version. That's a $20.05 difference. As far as availability, The Epic Encounters dragon is also available for sale in stores and online right now. The Wizkids version will be out next February. The Wizkids one is officially licenced, while the Epic Encounters one is designed for 5th edition.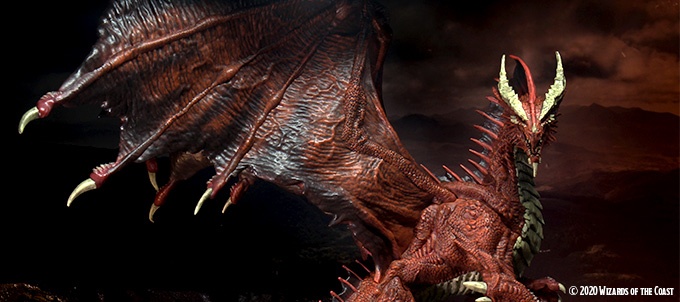 So who wins this Red Dragon Duel? Let us know in the comments!