The first episode of The Mandalorian's second season was packed with potential hints for where the season may go and Easter eggs for the universe in general.
Mando Seems Ok-Ish With Droids Now After IG-11 In the Season 1 Finale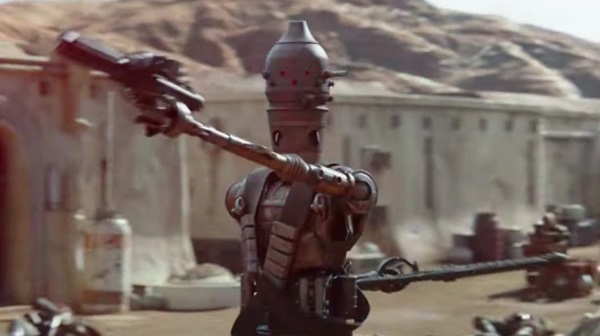 Remember last season when the Mando adamantly hated droids? It appears that IG-11 in the season one finale may have softened him a little. He arrives back on Tattooine (the guy just cannot escape this planet) and is only a little begrudging in his acceptances that Peli Motto's droids work on his ship. It's a mess, after all. It's the tiniest smidgen of character growth, but it's there.
Cobb Vanth Has Been Wearing Boba Fett's Armor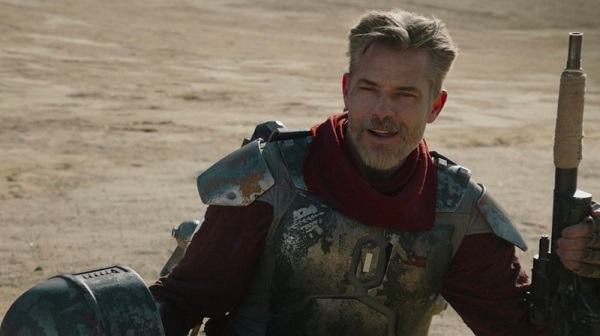 Episode one strives to give you whiplash, introducing someone in Boba Fett's entire armor kit only to reveal him as decidedly not Boba Fett. There were hints before he took off his helmet, Timothy Olyphant is a very tall guy compared to that armor, and the voice was a dead giveaway, but for just a moment we thought that one of the most famous Mandalorians may have been back from the dead. I personally love how Vanth got his hands on the armor and the implication that it had come out of the Sarlacc one way or another was pretty funny. And if you find Mandalorian armor in a space thrift store, why wouldn't you buy it?
Krayt Dragons are HOW BIG?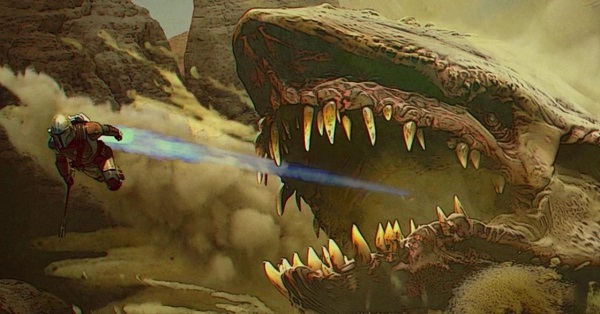 I'm going to be very honest with you guys; I had no idea how big Krayt Dragons were before this episode. If you had asked I would have guessed that they were roughly small enough to fit inside of a crate. In fact, 75% of my knowledge of them comes from jokey names for bands in Campaign Podcast. We all have holes in our education. If you, like me, didn't realize they were not just big but terrifyingly huge, this episode was especially exciting.
That's a Krayt Dragon Pearl, Right?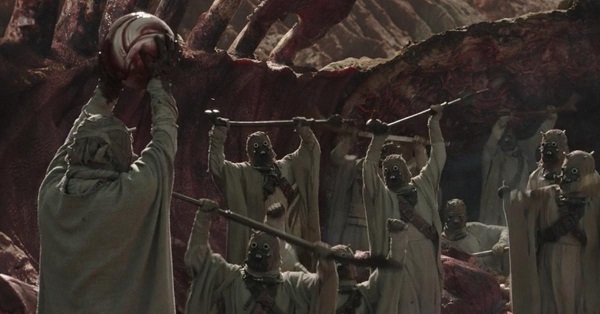 This I DID know about! Krayt Dragon Pearls are stones found in the creature's gizzard that helps them crush up things they've eaten. Tusken Raiders claim them as a sign of bravery and on the open market they can be worth quite a few credits. But Krayt Dragon Pearls have also been known to be used in lightsabers. While this particular pearl seems like it has been claimed by the Tusken Raiders as a prize for taking down the baddest beast in their desert, this could be something that comes back into play later in the season as the Mandalorian finds other Jedi's for the child. Whether it acts as a piece of foreshadowing, or just one thing to remind us that we're looking for force users, it's a fun tidbit for fans in the know.
THAT'S BOBA FETT, RIGHT?!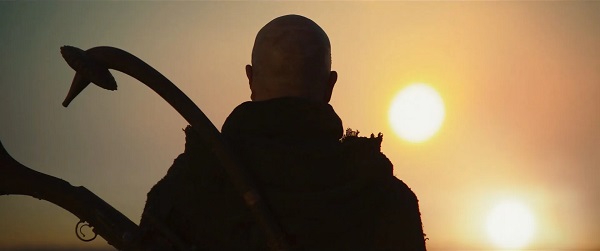 Remember earlier in the episode when they gave us the ol' bait and switch before revealing Cobb to not be Boba Fett? Well, they brought it back at the very end with the reveal of Temuera Morrison, the actor who played Jango Fett in the prequel trilogy and would look just like his cloned son, Boba. Obviously, they haven't dropped any names so we could also be looking at a different clone…. but I sort of doubt it.
What did you think of the E1S2 of the show? What did you notice throughout the episode? Are you excited for the rest of the season? Let us know in the comments!
May The Force Be With You, Adventurers!