Let's Play D&D With Magic Movie Props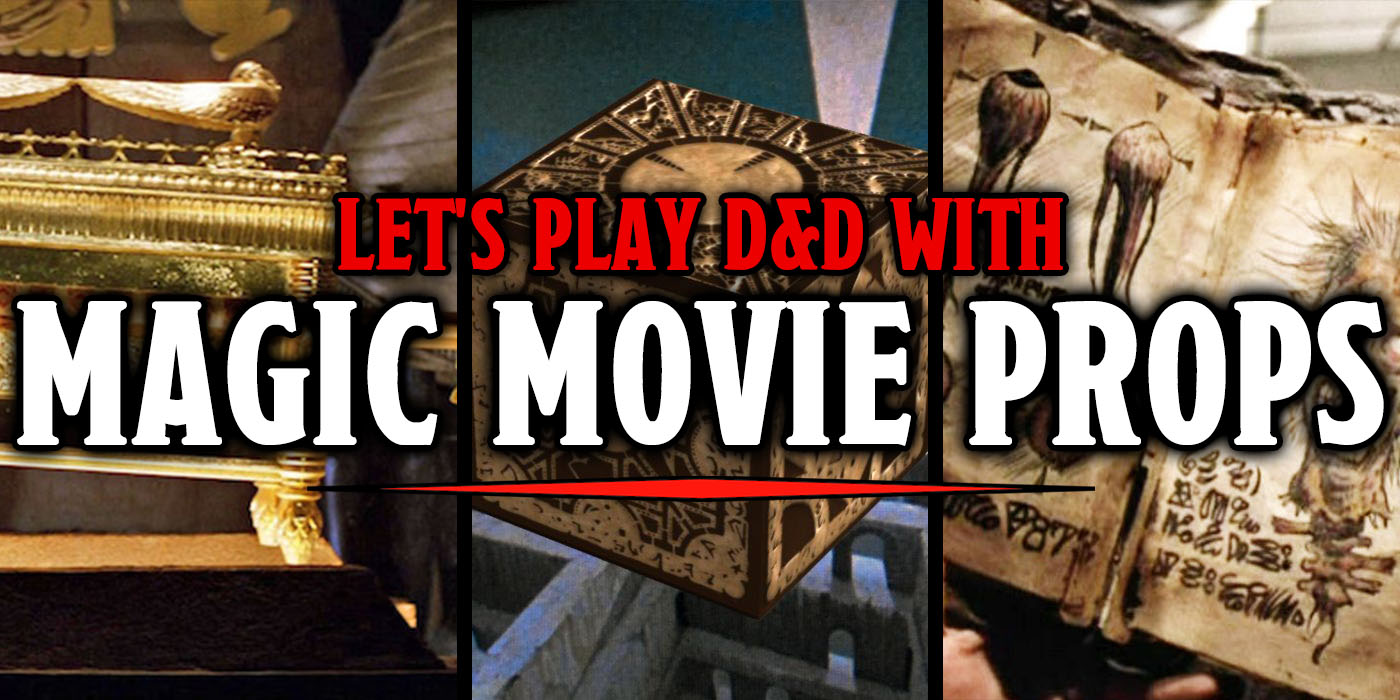 We've all seen items in movies or on TV that we've looked at an thought, "My D&D character should have that." And they should. Let's start with these.
One of the best parts of D&D are the weird and fantastic items you can find. But sometimes we see items in movies we'd love for our characters to have a chance to use at the table. Surely, they'd have better plans for it than anything that's happening on screen.
Ark of the Covenant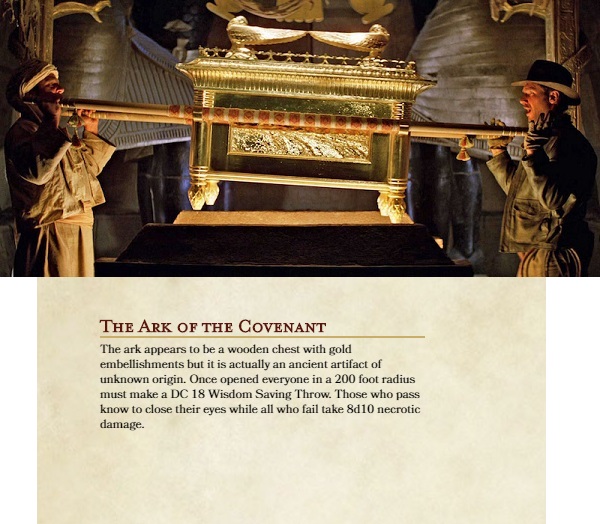 Focusing mainly on the Indiana Jones version of the Ark, in D&D it could come from one of the gods, or be some piece of lost technology. But whatever it is, it's full of ghosts that will melt you if you're not careful.
The Necronomicon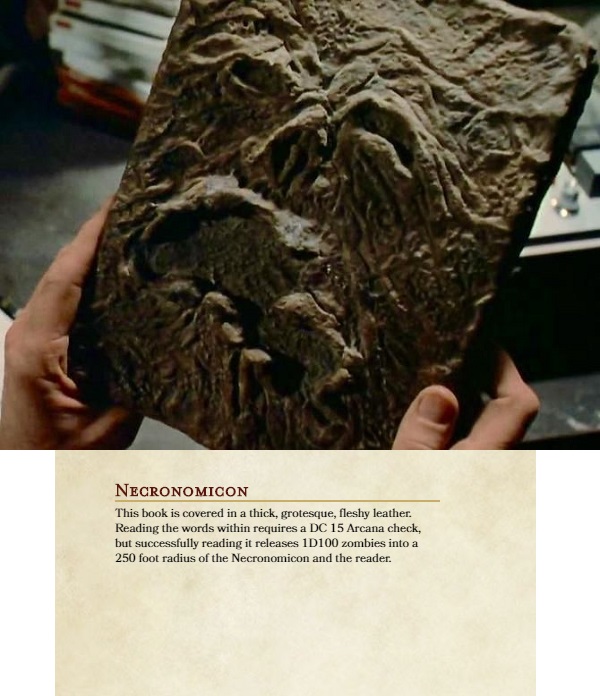 I simplified this one a little, but I thought the most fun aspect of this item would be the surprise zombies your adventuring party would encounter. I also liked the idea of finding an artifact that the smartest member of a part would want to read because it's a challenge and then immediately regret reading.
Lament Configuration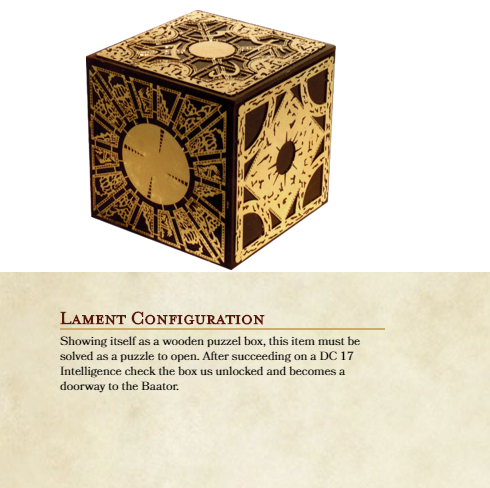 This is another item that would be a fun puzzle for your most overachieving player, only to make something not so nice. Unlike the Necronomicon though, this could be more purposeful. Creating a doorway doesn't necessarily mean you have to go through it. Unless your DM says so.
Marry Poppins' Bag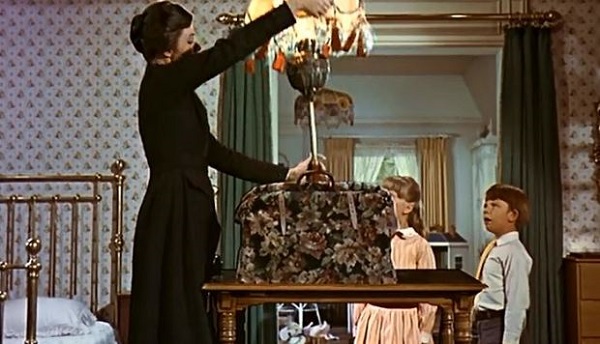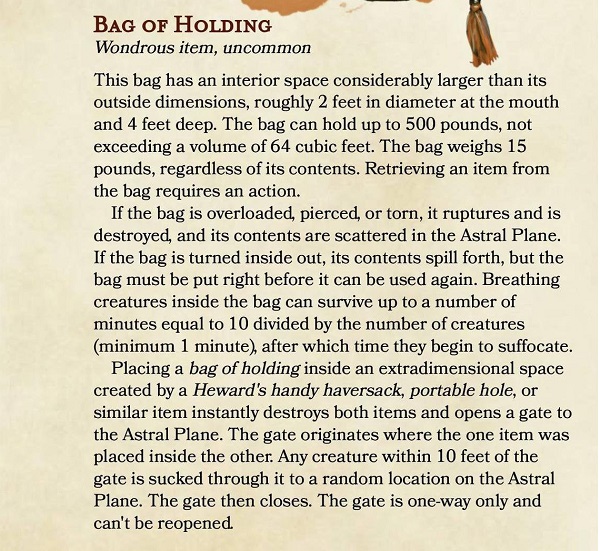 That's it. It's a bag of holding. Marry Poppins has a bag of holding.
What items in movies or TV would you want your D&D character to wield? What sheets would you like to see me make next? Let us know in the comments!
Subscribe to our newsletter!
Get Tabletop, RPG & Pop Culture news delivered directly to your inbox.
Happy Adventuring!