This new 1:6th scale Spider-Man: Miles Morales fig from Hot Toys comes complete with Miles's four-footed sidekick.
The brand new game focuses on Miles as he follows the footsteps of Peter Parker as a new Spider-Man. It also adds an orange tabby bodega cat to the spider family. This little guy isn't afraid of heights or being swung around, and he's all about helping Miles take out the bad guys.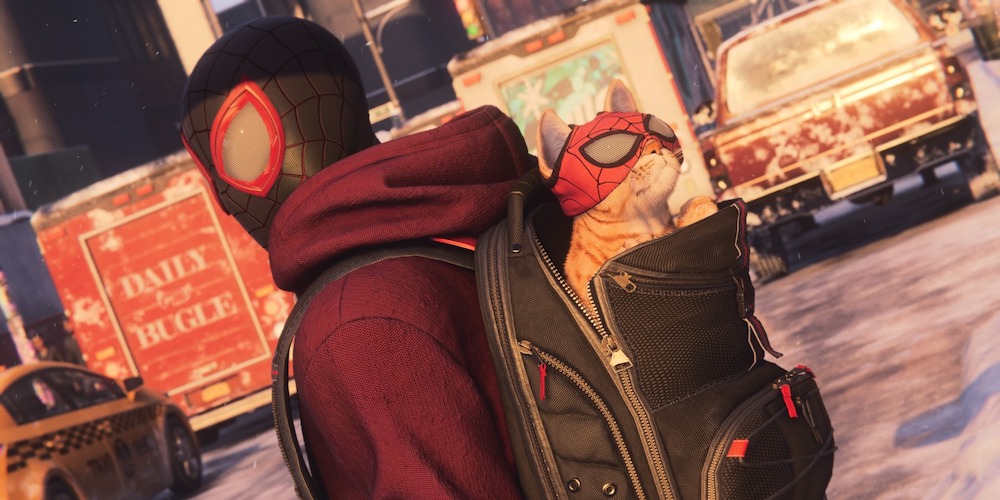 The new fig has 30 points of articulation including a newly designed waist and slim-shaped body to create more flexible posing – it also comes with an articulated stand for displaying those poses. Along with his sharp black/red spider suit, Miles has the option of an interchangeable Winter Suit look complete with earmuffs, scarf, hat, and leg warmers. Spider-Cat can hang out in the included backpack.
Spider-Man: Miles Morales – $270.00
Height: Approximately 29.5cm (11.6″) tall
Points of Articulations: 30
Four (4) pairs of interchangeable eyepieces
Ten (10) interchangeable hands
Red and black colored classic suit
Pair of black trainers
Winter hat, earmuff, scarf, leg warmers
Backpack with two (2) covers
Spider-Cat (attachable to opened backpack cover)
Three (3) Venom blast effect accessories
Six (6) strings of spider web
One (1) open spider web effect accessory
Dynamic figure stand with logo