Let's talk about the new Deathwatch supplement – and how the Deathwatch have grown up.
Deathwatch have a new updated Codex Supplement and it's pretty dang rad. Along with getting access to all the other Marine units, they also get a whole host of unique Deathwatch units that make them a real powerhouse. This is quite refreshing after a pretty lackluster 8th Edition. Today let's take a look at some of what makes the Deathwatch so badass.
Accesses to Everything

Traditionally Deathwatch have operated with a very limited roster, having access to only a few specialist units. While they've had unique ways of using these units, it has held them back in some areas. That's all gone with the new book, which on top of their unique units, and combinations of units, gives them access to pretty much all the standard Space Marine units. This makes them a lot more flexible than they used to be. Not only does it give them access to the newer Primaris units, but also to some older classic units they were locked out of taking before. The downside is that some of their stuff did get less special. But it does represent a major change in how they function and what they can do.
They Don't Have To Be As Elite

Deathwatch are normally seen as a small model count extra elite army. This way of using the army comes from their classic Deathwatch Veterans and Deathwatch Kill Teams which used to make up the bulk of the army. These units were powerful, but also significantly more expensive than normal Marines units, even if you didn't go crazy into unit upgrades, which could make them even more costly. This lead to small uber-elite units. Now, these units still exist, are still more costly than normal Marines, and still have tons of options. But they also aren't the only real options Deathwatch have anymore. Now that Deathwatch have access to all Marine units, they can just build a "standard" Marine army with the Deathwatch rules. It doesn't have to be smaller or more elite.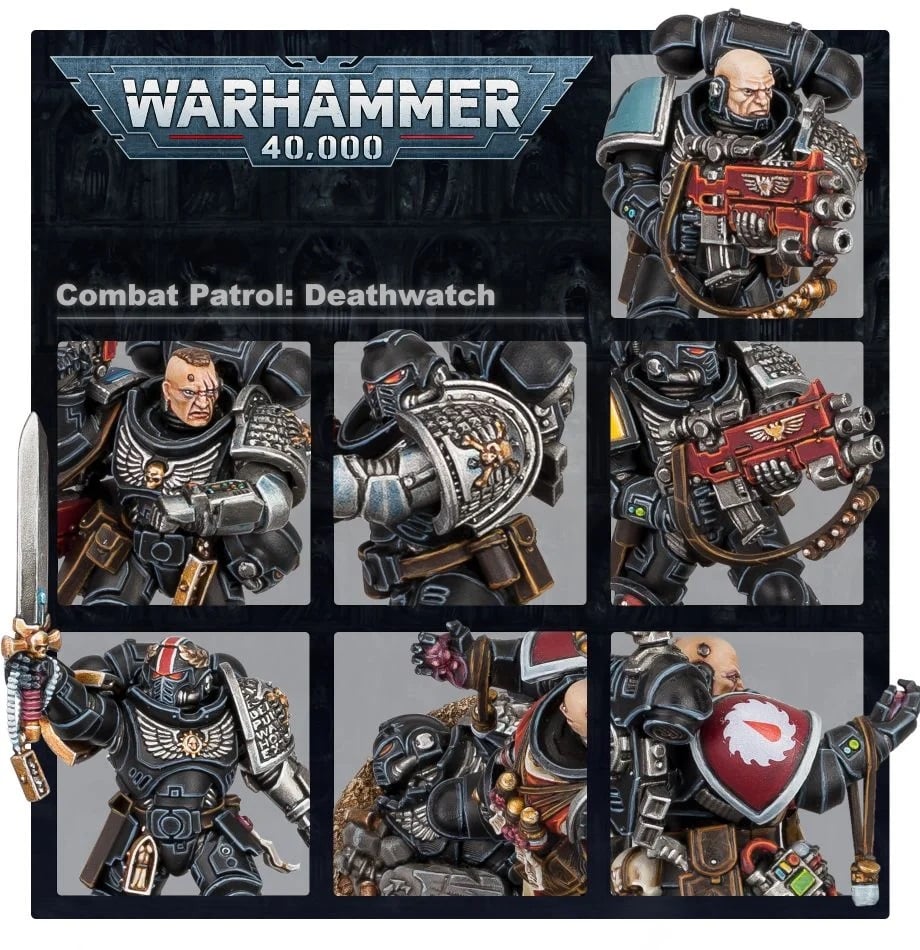 Heck, three of the four generic Kill Teams are based on Primaris units and while they let you take these units in new combinations they aren't any more expensive than the regular units would be. If you chose to stick to an All Primaris Deathwatch Army it would be just as big as any other Primaris Marine army, just with its own flavor of rules. This allows players to both build uber-elite small model count armies, or play a sort of Deathwatch "horde" or mix and match. It's a lot of new flexibility.
Kill Teams

I already covered Kill Teams, and some of the odd interactions you can get with them last time I talked about Deathwatch. Even though I was talking about the temporary Index then, the truth is almost nothing changed, rules-wise, from that Index to the book. All the cool tricks are still there and Kill Teams can be super powerful. The new specializations are also pretty powerful, letting you get more re-rolls (5 Eradicators getting to re-roll all wounds vs heavy support and Lords of War seems kinda good). This is definitely a powerful part of the army. I can't wait to stick two squads of 5 Intercessors and 5 Outriders each into a Stormbird!
Some Cool Combos and Powerful Relics

Deathwatch have access to some really great items and can do some cool combos. In particular, I think there are two relics we will see a lot.
The Beacon Angelis effectively lets you teleport a friendly unit across the table to a friendly character. Used on a bike or Phobos character this can be super powerful, allows you to either rush units across the table or teleport a bunch of Eradicators into close range.
The Dominus Aegis is a storm shield that gives core and characters within 6″ a 5++ save. Umm, yeah that seems pretty great, unlike Physic Fortresses it's always on and can make your Kill Teams even harder to shift.
The Deathwatch also have access to some pretty cool combos that let them do great things. You can for instance:
Take a ten-man unit of Intercessors with Stalker Bolt Rifles (not a Kill Team). Using Special-Issue Loadout lets them use special issue ammo, though their guns become heavy 1, which since they already are heavy 1 has no effect. Firing Vengeance Rounds makes you D:3, and using Rapid Fire allows you to shoot again. It's an expensive combo, but putting out 20 D:3 shots from an Infantry unit could swing a game. (Currently, it also turns your bolt pistols into heavy 1 guns, allowing them to be fired alongside your Stalker and use SIA but this will likely get FAQ'd).
 You can put a chapter Ancient with the Steadfast Example Trait and a regular warlord with the Ties That Bind Trait next to a unit with Objective Secured to make each model in that unit count as 3 for obsec. This would allow a Ten-man Kill Team to hold off a giant unit of enemies, or a 5 man Outrider Kill Team to steal objectives pretty easily.
Death To Xenos

Deathwatch are good when fighting anyone these days, but you really don't want to run up against them as a Xenos player. The army gets some solid buffs against Xenos units, such as the army-wide re-rolling 1s to hit in combat and access to some solid stratagems.  They also have the pretty bonkers secondary objective No Mercy, No Respite, which simply gives you a point for every Xenos unit you kill. This is a super powerful objective as it's something you were going to be doing anyway, and even if you are losing you should be able to score some points on this, whereas if you are winning it won't be hard to max out. While Harlequins are maybe not a great target for this, most other Xenos armies are really vulnerable to this secondary, making it another reason Deathwatch are so great these days.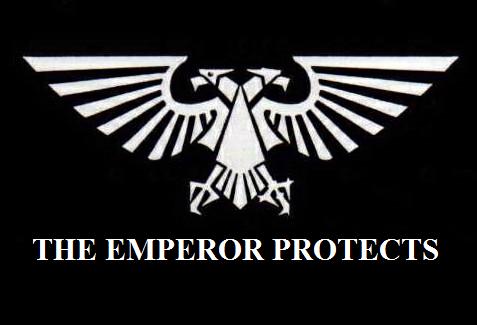 Let us know what you think about Deathwatch, down in the comments!