Soulbound's new book, Champions of Order is loaded with new options for heroes of the Mortal Realms. Check out newly unveiled archetypes!
Adventure descends once more on the Mortal Realms with a new book that provides players with everything they need to play as bold heroes with new archetypes. Champions of Order, as the name implies, is all about heroes from the largest of Grand Alliances.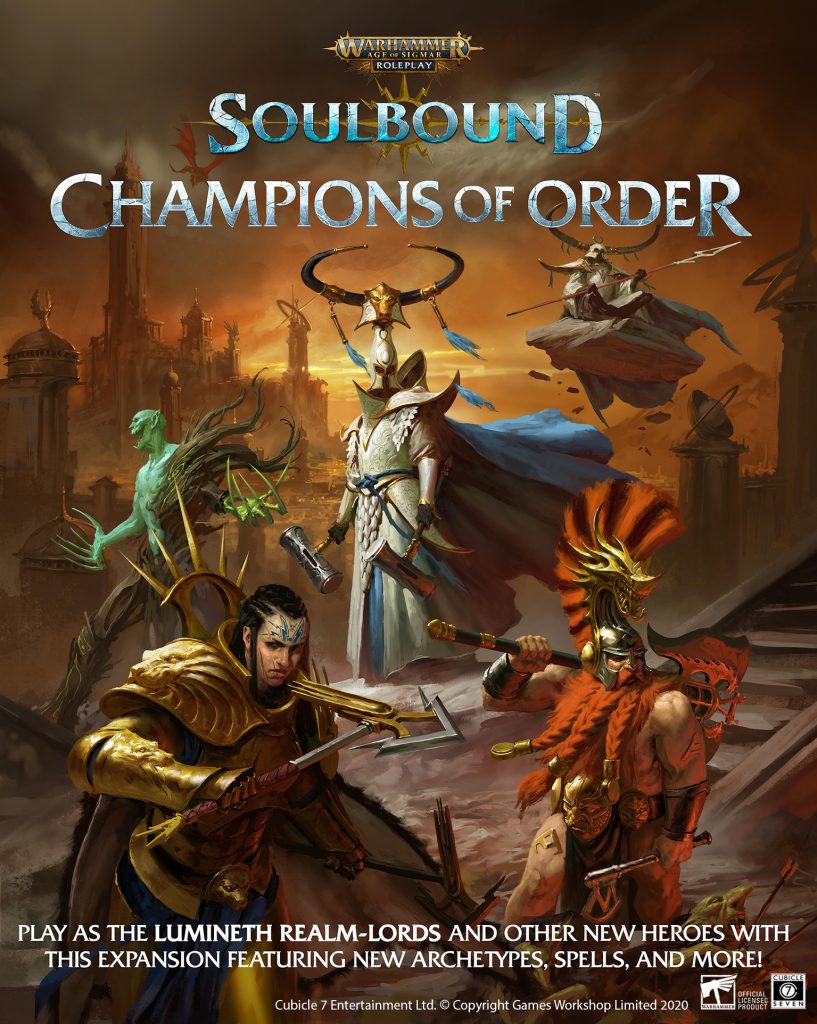 You'll find a deeper look at the lore of the Soulbound, as well as new archetypes, touching on newer factions, including the Lumineth Realm Lords. You'll also find a ton of new talents and miracles, meaning you can customize characters even further. If you're looking to expand your game in a big way, this is exactly the book for you. Check out two of the new archetypes below for a taste of things to come.
via Cubicle 7
Khainite Shadowstalker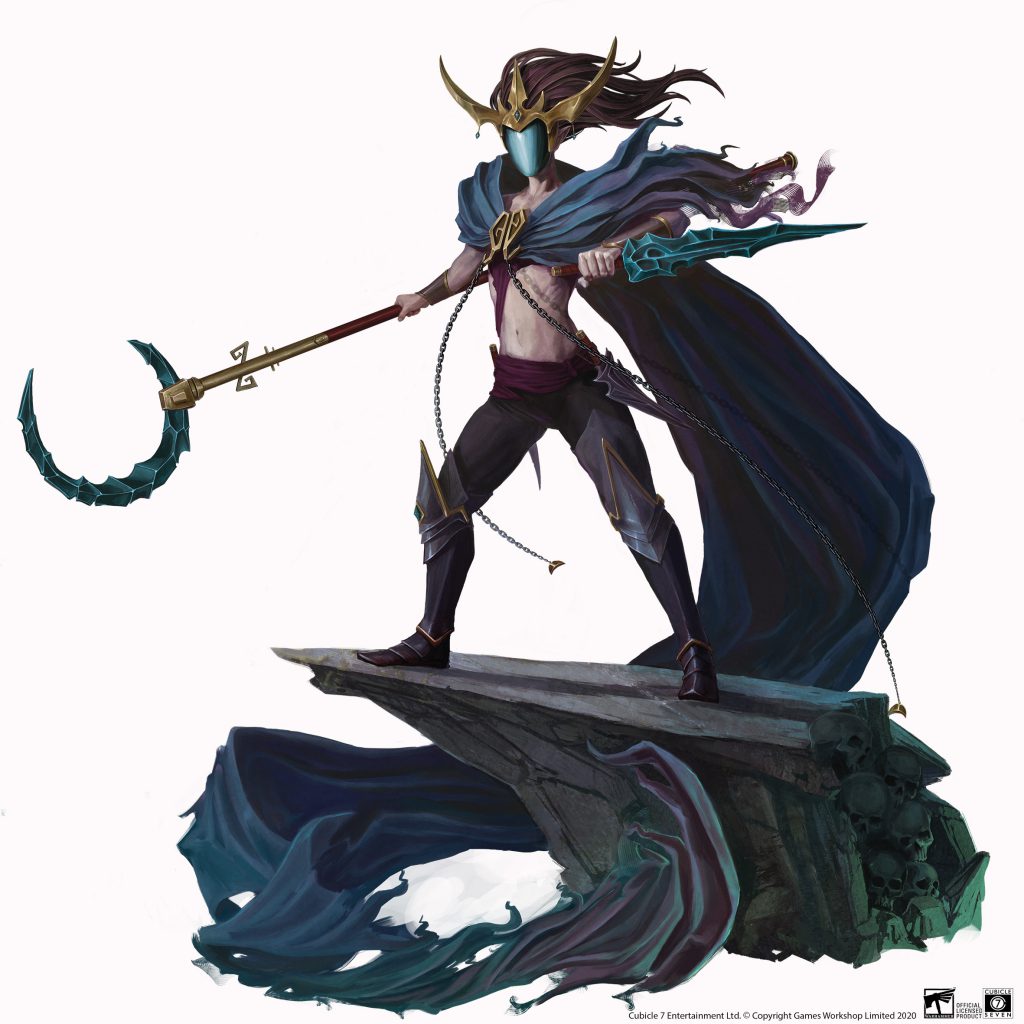 You are an elite assassin and agent of Morathi-Khaine, capable of leaping through shadows in a murderous blur of sorcery and blades.
The Khainite Shadowstalkers present a unique new Archetype that blends blades and sorcery. The Shadowstalkers can teleport between shadows, making them a terrifying opponent capable of cutting down deadly enemies in a single strike. Exactly why Morathi-Khaine would allow such a talented follower to join the Soulbound is unknown, but many look upon the Shadowstalkers with mistrust — mistrust which is usually justified.
Cinari Cathallar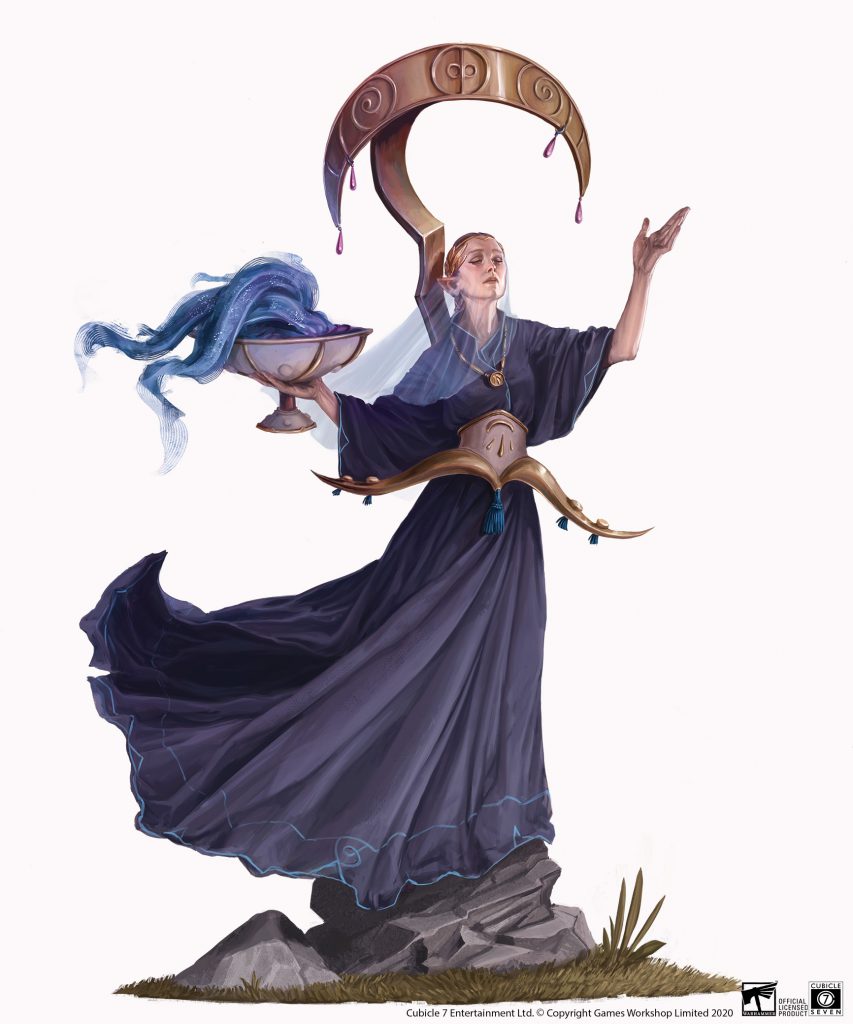 You carry all your kin's repressed emotions, which you use to suffocate the enemies of the light.
The Scinari Cathallar carry a heaven burden, drawing in the worst impulses and emotions of those around them so others need not suffer. The Scinari teeters over the abyss of negative emotion and has managed to weaponise this. In play, the Scinari can use tap into Doom to gain a bonus to spellcasting Tests, making them more powerful as the world falls to darkness.
Happy Adventuring