Geekery: Alan Tudyk is Syfy's 'Resident Alien'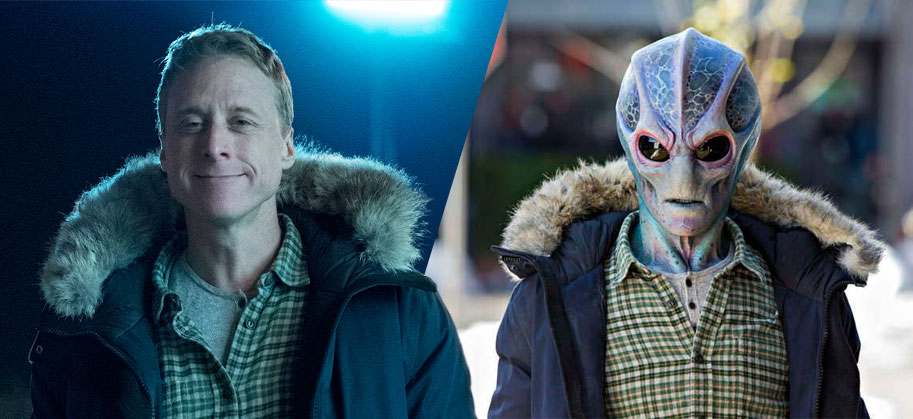 The sci-fi small town murder mystery doctor dramedy we need right now.
An alien crash lands in a small Colorado town and takes on the identity of Doctor Harry Vanderspeigle – and he has one mission: kill all humans. While adapting to his new situation, he's pulled into the lives of the people around him and contends with the predicament of whether or not our species is worth saving. Along with life's mysteries like when is it appropriate to make the Law & Order noise.
A sneak peek at the first seven minutes of the pilot…
This looks like a lot of fun and Tudyk is perfect for this 'fish out of water' role.
Resident Alien is based on the comic of the same name by Peter Hogan (who is a 2000AD and Vertigo alumni) and Steve Parkhouse. Chris Sheridan (Family Guy) is acting as executive producer and showrunner, so expect that humor in the script. It stars Alan Tudyk, Sara Tomko (Once Upon A Time), Corey Reynolds (The Closer), Alice Wetterlund (Silicon Valley) and Levi Fiehler (Mars).
Resident Alien premieres Wednesday, January 27 at 10 pm ET/PT on Syfy in the US.