Game of Thrones was known for its massive, award winning ensemble cast – and that's not changing with the new series.
The most recent additions to the cast according to Deadline…
Paddy Considine to play Viserys Targaryen
Matt Smith as Prince Daemon Targaryen
Emma D'Arcy as Princess Rhaenyra Targaryen
Olivia Cooke as Alicent Hightower
Danny Sapani (rumored as Lord Corlys Velaryon)
They join Oscar-nominee Naomi Watts and Miranda Richardson, Naomi Ackie, Denise Gough,  Josh Whitehouse, Jamie Campbell Bower, Sheila Atim, Ivanno Jeremiah, Alex Sharp and Toby Regbo. And likley more as the story is told.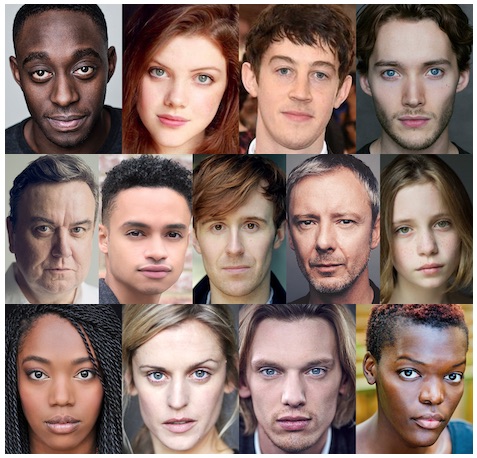 The main story arc will be based on Fire & Blood, which covers the Valyrians and the Dance of the Dragons, plus the rest of the House Targaryen story that's filled with intrigue, incest, and insanity. Westeros is a very different place during this time period. George R.R. Martin spoke about the setting of the show earlier this year…
"We talk about the Seven Kingdoms of Westeros; there were Seven Kingdoms at the time of Aegon's Conquest. But if you go back further then there are nine kingdoms, and 12 kingdoms, and eventually you get back to where there are a hundred kingdoms — petty kingdoms — and that's the era we're talking about here.
"The Lannisters aren't there yet, but Castlery Rock is certainly there; it's like the Rock of Gibraltar. It's actually occupied by the Casterlys — for whom it's still named after in the time of Game of Thrones. The Starks will definitely be there… Obviously the White Walkers are here — or as they're called in my books, The Others — and that will be an aspect of it. There are things like direwolves and mammoths."
HBO is rounding out the creative team in preperation for filming when it's safe to get production started. Obviously, there is no release date yet.