It's Day 3 of the Rumor Engine in Advent Mode. Check out the latest Sneak Peek of things to come!
It's 24 days of sneak peeks from Games Workshop thanks to the Rumor Engine's new Advent Mode. You can check out the previous day's sneak peek here. And now, let's get to the new one!
"Welcome to the Advent Rumour Engine! As a Christmas gift, we're revving up the Rumour Engine to offer a tantalising glimpse at future Warhammer models every day in the run up to Christmas. 
Take a look behind today's window and join us on the Warhammer 40,000 and Warhammer Age of Sigmar Facebook pages to share your guesses. Then come back tomorrow for another mysterious image – and no cheating by trying to open a window early!"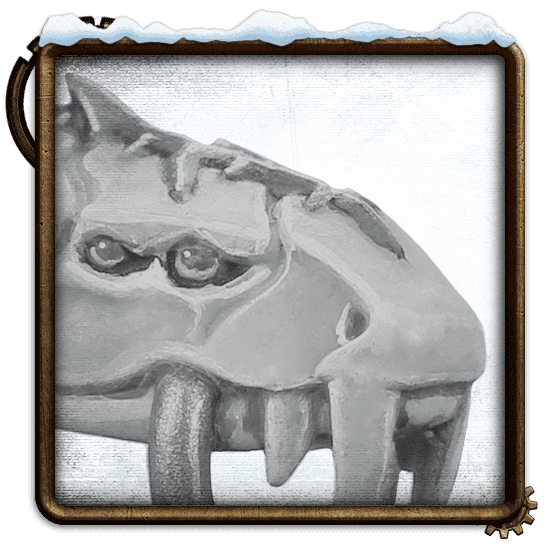 Well this creature sure looks interesting! It's got two eyes on the right side of it's head so we're going to assume it's got two more on the other side of its face, too. We can see some fangs.And it's uh…skin overhangs in the front as well. Plus we've got some type of thing in it's mouth – is that a Horse (or maybe Mount in this case) Bit or something else?
Also, what's up with that weird crest on its head? Is this a lizard or a snake or something else entirely? I suppose once you figure out the answer to that it kind of narrows down what army this is a part of. But as of right now, I have no idea. Seraphon feels a bit too obvious. Plus the extra eyes just kind of throws that off.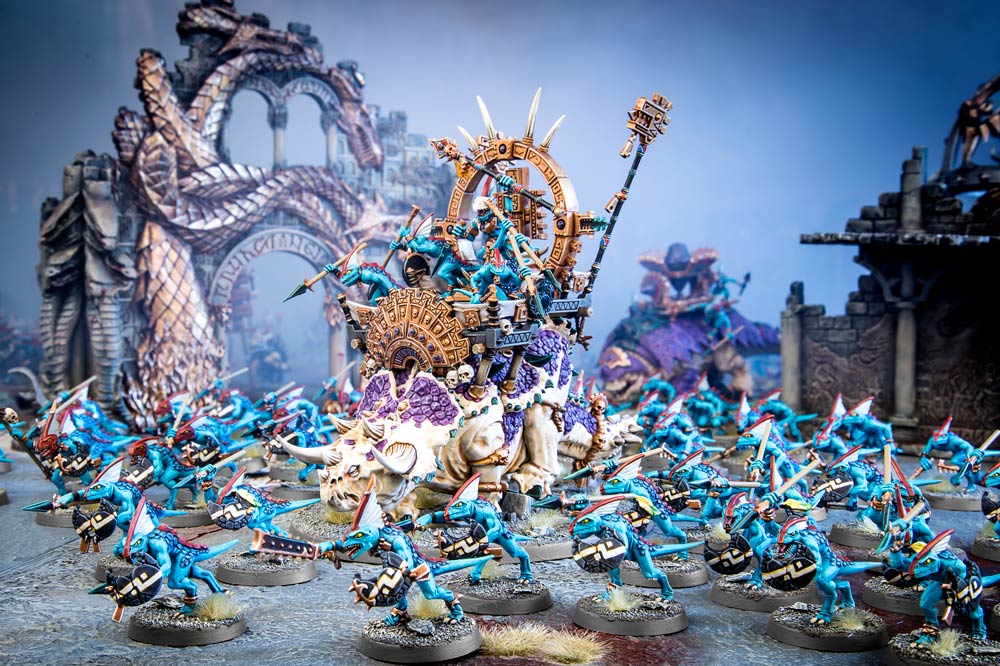 The lizards here only have two eyes and not 4.
So Internet, we're turning this one over to you now. If you've got any ideas toss them in the comments section and play along. That's part of the fun of the Rumor Engine!
Chaos? Xenos? Something new? 40k or AoS? Let us know you're best guesses in the comments!