It's time for a bit of fisticuffs but with a new twist. Or perhaps a new poke. Take a look at the latest Rumor Engine for Advent Day 5!
It's 24 days of sneak peeks from Games Workshop thanks to the Rumor Engine's new Advent Mode. You can check out the previous day's sneak peek here. And now, let's get to the new one!
"Welcome to the Advent Rumour Engine! As a Christmas gift, we're revving up the Rumour Engine to offer a tantalising glimpse at future Warhammer models every day in the run up to Christmas. 
Take a look behind today's window and join us on the Warhammer 40,000 and Warhammer Age of Sigmar Facebook pages to share your guesses. Then come back tomorrow for another mysterious image – and no cheating by trying to open a window early!"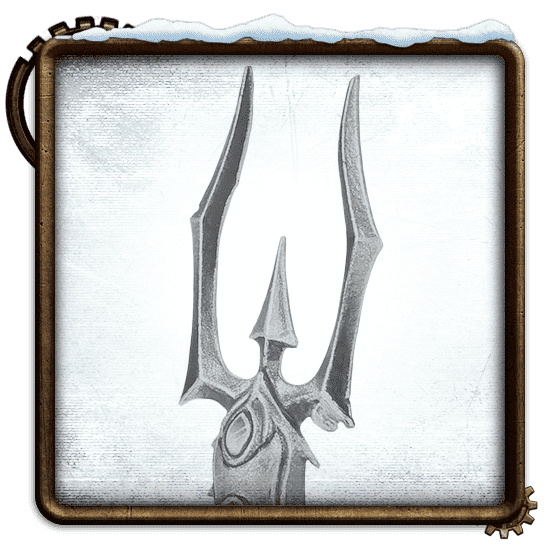 So what are we looking at here? It could be a trident. Or some other pitchfork-like weapon. But I think, based on the lower part of the image, we're looking at something more akin to the "fist weapons" you might see in games like Diablo III or Warcraft. It's a take on the Indian Katar Dagger.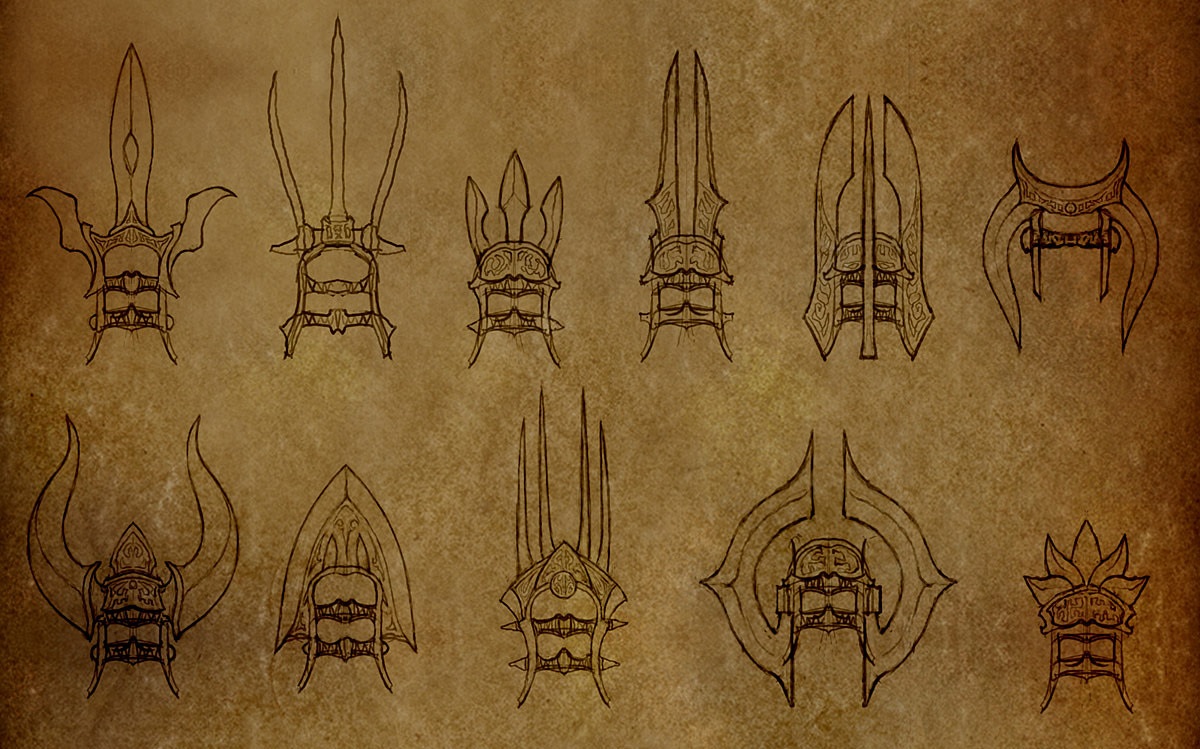 It's also not the first fist weapon we've seen in Warhammer. Take for instance the Exalted Deathbringer with Ruinous Axe: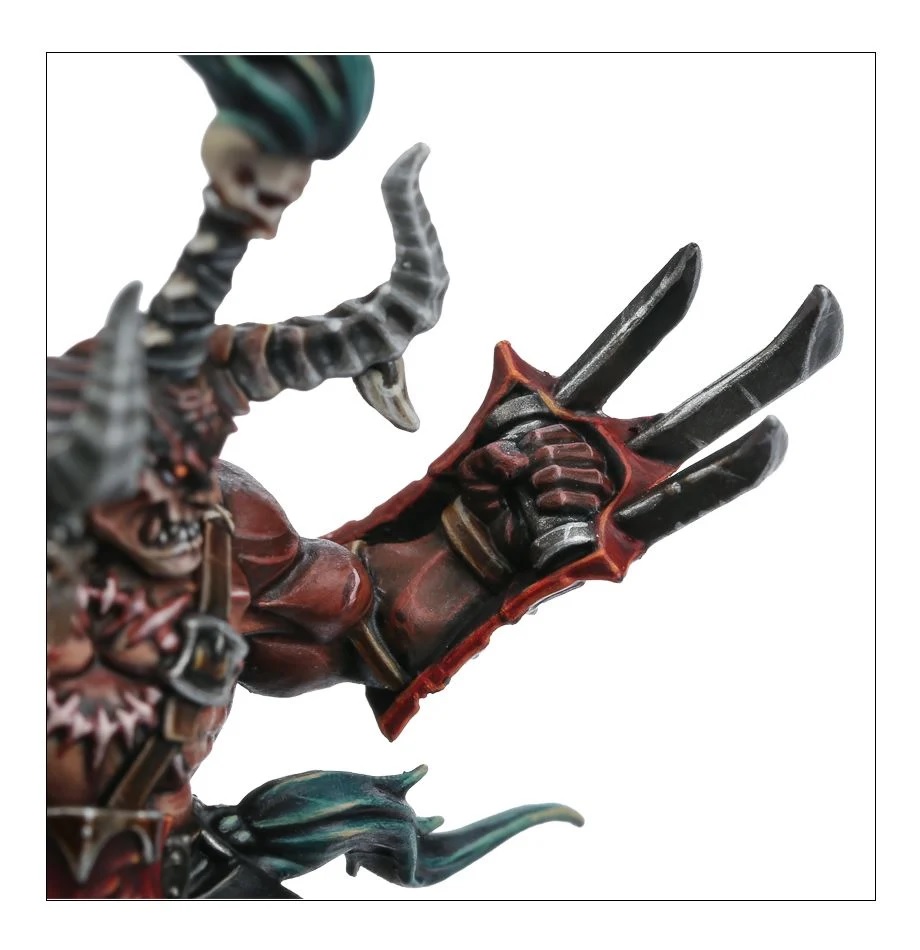 Or the Untamed Beasts Warband – they have a fist weapon that's a bit more on the bone side but it still fits: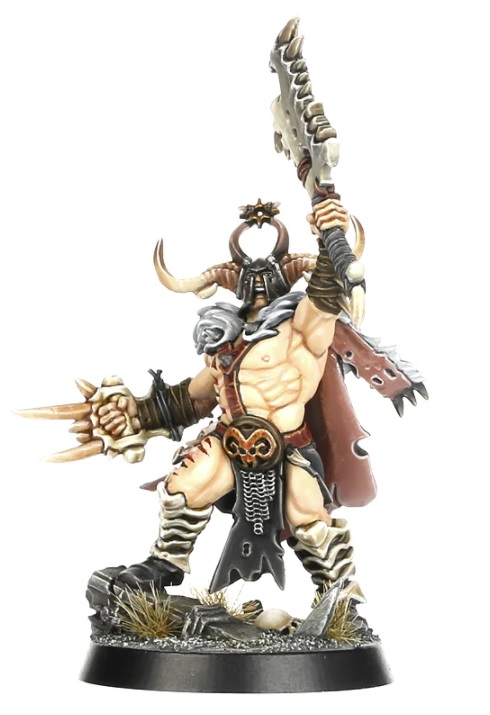 I'm sure there are more examples but I think you get the idea. Claw weapons, fist weapons, Katars – they are all on the table. Now, as far as who's wielding it…that's where it gets a little tricky. This particular weapon does look pretty fancy. It's metal and looks to be finely crafted. It even has a gemstone set in the gauntlet part of the weapon. Now the question is who would use a gemstone studded weapon? There's lots of options out there and we want to hear your opinion.
If you've got a guess let us know in the comments. We're just as curious about this one as you are!
Edit: Day 5 Advent Rumor Engine Solved?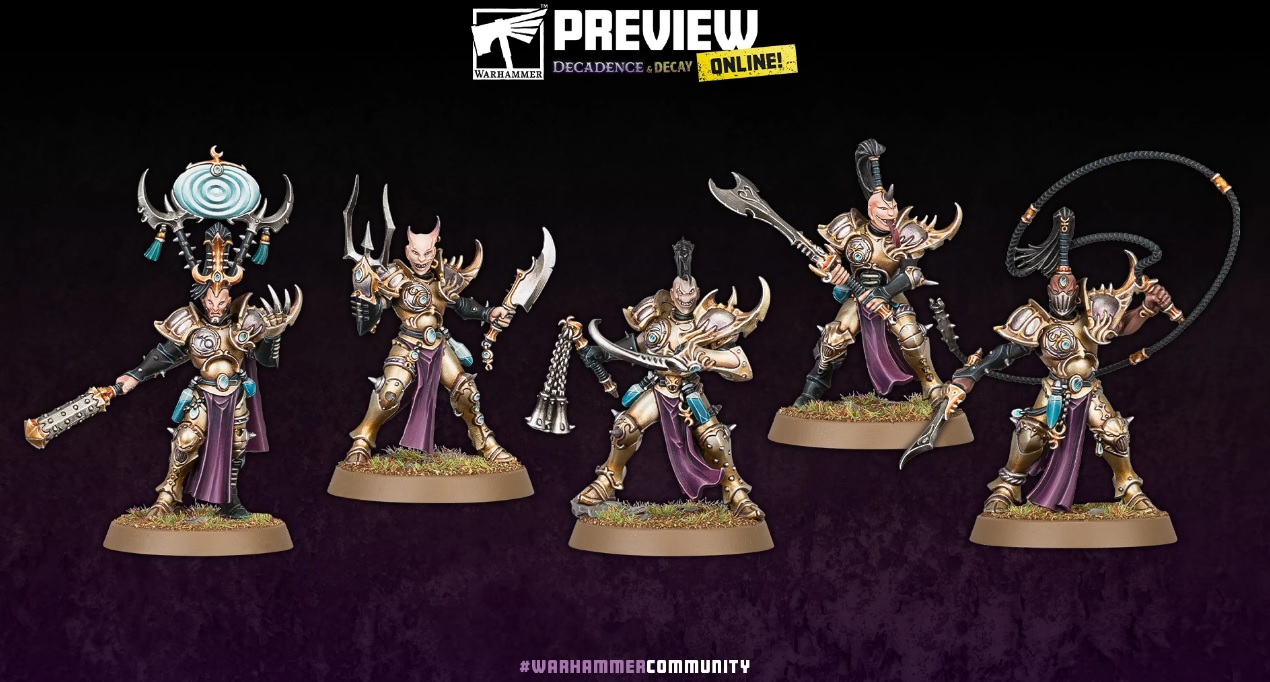 Gemstone and fisticuffs…who could it be?