Cyberpunk 2077 may be brand new, the cyberpunk games are not. These five retro video games have been letting you live in the dystopian future for years.
Neuromancer

Released in 1988 for the Amiga, Apple II, Apple IIGS, Commodore 64, and MS-DOS, Neuromancer was based on the 1984 novel by William Gibson of the same name. The main character goes through the real world and the cyberspace world of the Matrix to discover the cause of the disappearances of his friends with nothing but their pawned cyberspace deck. The real and cyber worlds play slightly differently and are both important to progressing the plot, and the world itself is immersed in a pretty terrible reality that the player can unravel and eventually try to dismantle. When it came out Neuromancer was well received and earned good reviews for gameplay and writing alike.
System Shock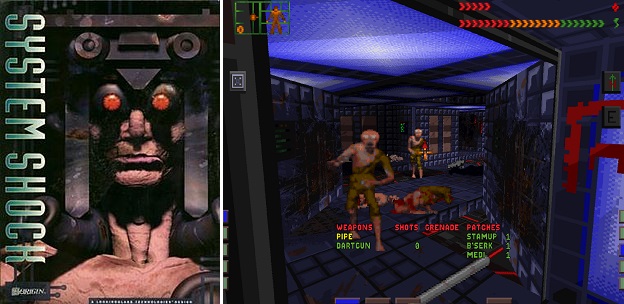 Taking place just a few years before the latest game in 2072 but on a space station, System Shock 1 let's players take on the role of a security hacker to thwart an evil AI called SHODAN and quietly tell themselves "I'm in." Utilizing a three dimensional first person perspective, this game was hailed as an innovative breakthrough, and while it was only a moderate success multiple sequels were made. System Shock's gameplay relied on combat as well as puzzle solving, and required the player to hop in and our of cyberspace as virtual actions could have real world effects.
Deus Ex

The newest game on the list, Deus Ex was released in 2000 and only takes place about 30 years into our current future. Players act as JC Denton, a UN anti terrorism agent with nanotech powered super abilities as he takes on hostle forces in a world of socioeconomic inequality and plague. All of this honestly hits a little too close to home, but hey, 2000 didn't know. Dues Ex uses a lot of elements and themes that most real-world people would find very familiar such as aliens, Area 51, and the Illuminati to make a few, making it a veritable smorgasbord for any early 2000s gamers who also enjoyed a good conspiracy theory or two.
Burn Cycle

Burn Cycle is a brain deleting virus that has been implanted in Sol Cutter's head and you have two hours to solve enough puzzles to cure him. Rife with techno dystopian themes, Burn Cycle is mostly a game of games within games as you point and click your way through the world in between bouts of solving more puzzles. The two hour real world limit makes the game quick, but also mimics the feel of having the walls close in on you. It's tense and stressful, but in a fun way. And luckily you can save and pause.
I Have No Mouth And I Must Scream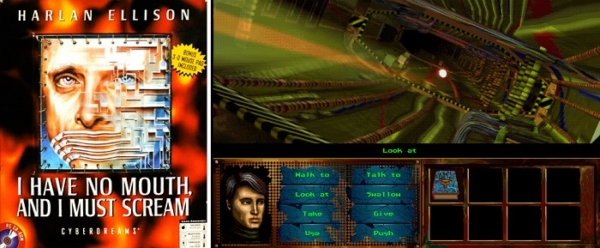 Unsurprising if you've read the title, this game is has some pretty dark elements. There are only five people left of humanity in this dystopian future and a artificial intelligence named AM has been torturing them based on their various fatal flaws. Players must make ethical decisions regarding some morally heavy situations through a point and click world. Good choices and actions increase the character's general morality score and affects their chances of defeating AM in the end. With seven different endings, there's a fair amount of replayability here if you have the emotional endurance for screaming with no mouth seven separate times.
What is your favorite cyberpunk game? Will you be playing 2077? Which would you recommend for a newcomer to the genre? Let us know in the comments!
Happy Adventuring!