Star Trek Discovery and Picard have added bold new takes on life in the Federation, and now they're bringing their viewpoints to the Star Trek RPG.
If you haven't been following Star Trek Discovery and/or Picard, you're missing out on some of the best Trek this side of Deep Space 9. With Sir Patrick Stewart continuing to put in the work as everyone's favorite Frenchman with a perfect French received pronunciation accent, and Sonequa-Martin Green bringing a perspective outside of the Captain's Chair to a series protagonist, there's a lot to love about both of these shows. And both shows add a ton of new wrinkles to the ongoing Trek canon.
Which means they're both ripe for expansion into an RPG. And that brings us to Modiphius' latest announcement, which confirms that both Star Trek: Discovery and Star Trek: Picard will be making their way to a tabletop near you, fairly soon. The news comes amid a flurry of other news about upcoming Star Trek products. Check it out.
The Shackleton Expanse campaign is coming to Star Trek Adventures in Q3 2021. The Tricorder Collectors Set – which features a digest size Original series themed pocket rulebook, dice, crew sheets, 3-part campaign, and a deluxe wearable box in the shape of a tricorder with magnetic lid is also coming in Q3. We also announced a sponsorship deal for the Stream Punks Blood of the Void Klingon campaign show.

The big news for Star Trek Adventures is that Modiphius announced an expanded partnership for developing Star Trek: Discovery and Star Trek: Picard products!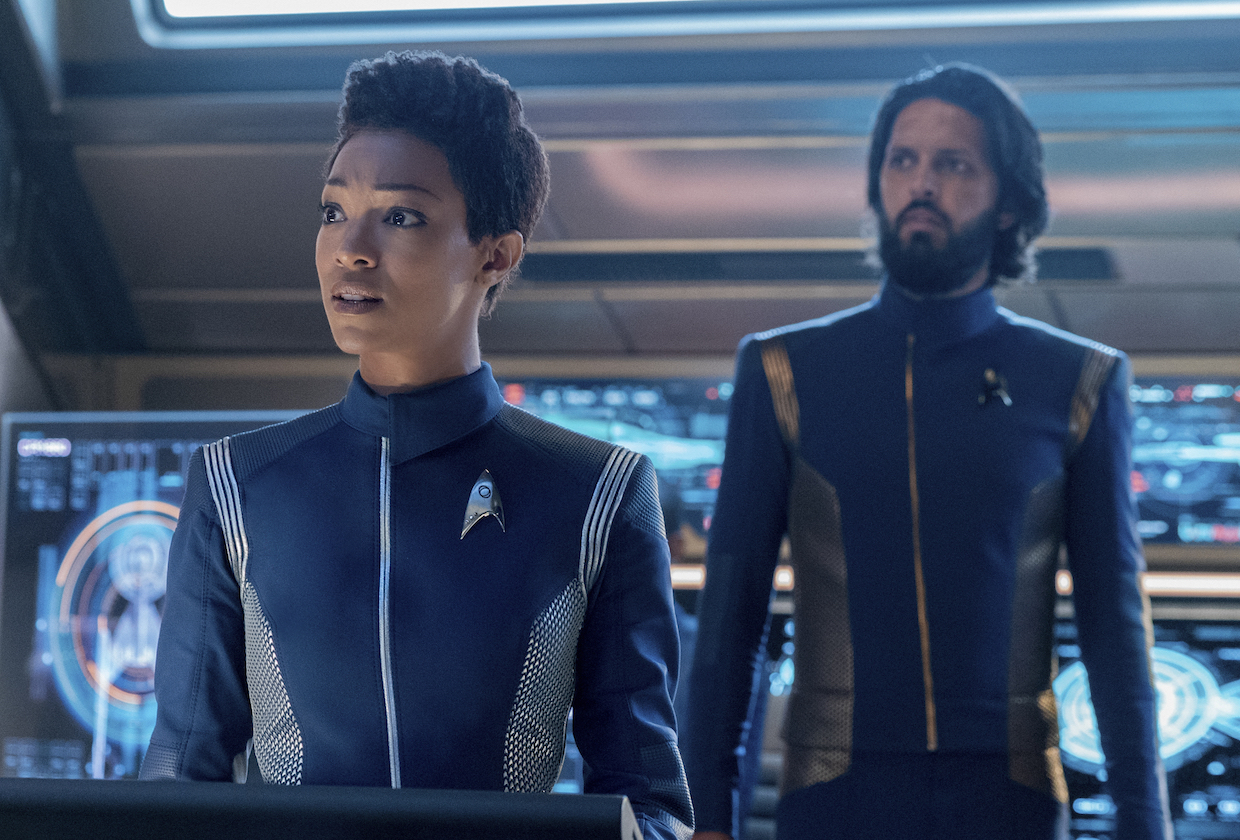 The Shackleton Expanse is a region of space near the edge of the Beta Quadrant, and is a largely unexplored region of space which is where most of the ongoing "living campaign" stuff happens for Star Trek Adventures. And now it's getting its own campaign in the latter half of the year, as well as a fancy Tricorder, but right there at the end are the new products.
What does this mean for those boldly going where none have gone before? Well soon you'll have a suite of new books to guide your way. So get your long range sensors ready to scan, because we'll be keeping you up to date with more news as it develops.
Live long and prosper