Take Down Homelander in 'The Boys: This Is Going to Hurt' Board Game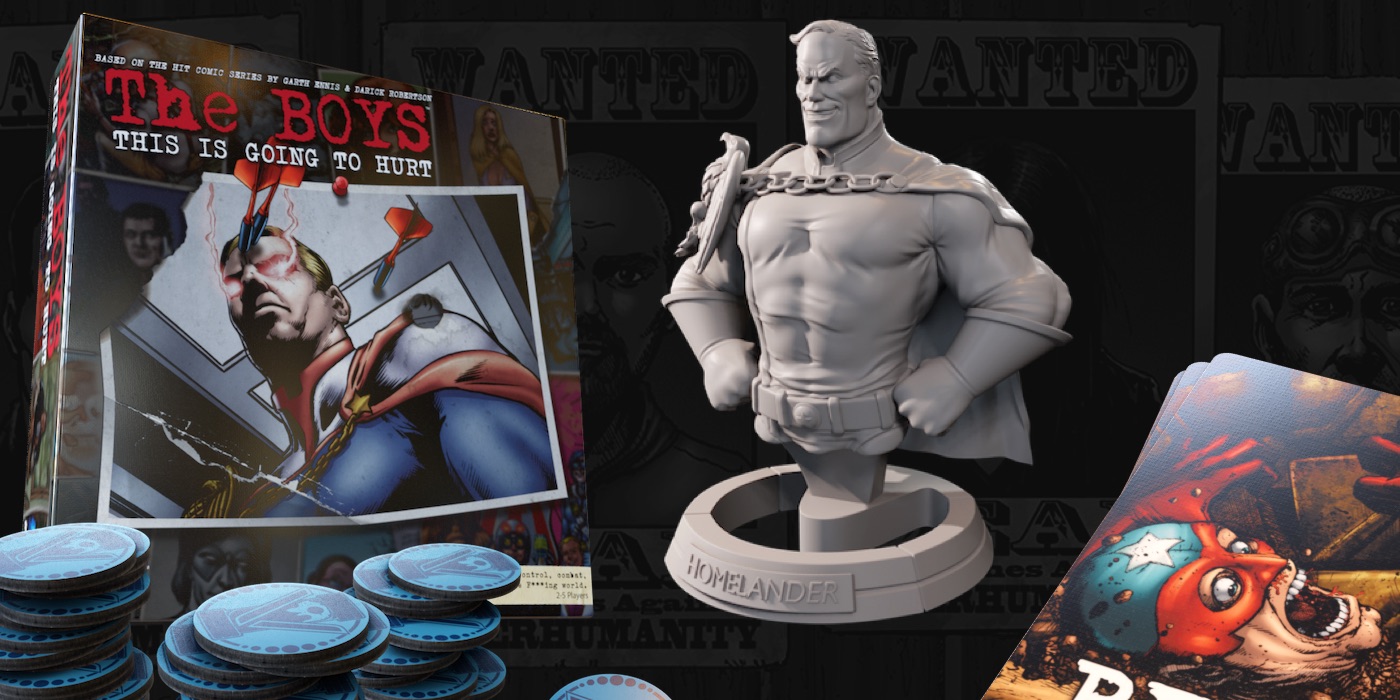 Navigate the black market, recruit supes, and try to kill Vaught's golden boy in this fast-paced board game. Only 3 days left in the Kickstarter campaign!
The game takes you into the universe of the original comic from Garth Ennis and Darick Robertson. Take on the role of a CIA agent that is tasked with taking the world's most powerful supe down. Players will have to gather resources and recruit other supes to aid them in stopping Homelander's reign of terror.
"The world of the Boys is very close to our reality except it's more cutthroat, hyper-violent, and populated by man-made superpowers heroes and villains. We wanted the game to have that same edge. It's not enough to take down the HOMELANDER, you also have to beat the other players to ensure you're the one to do it. Without spoiling the comics, we feel like our game is true to the source material, and is fun for both fans of the series and gamers in general."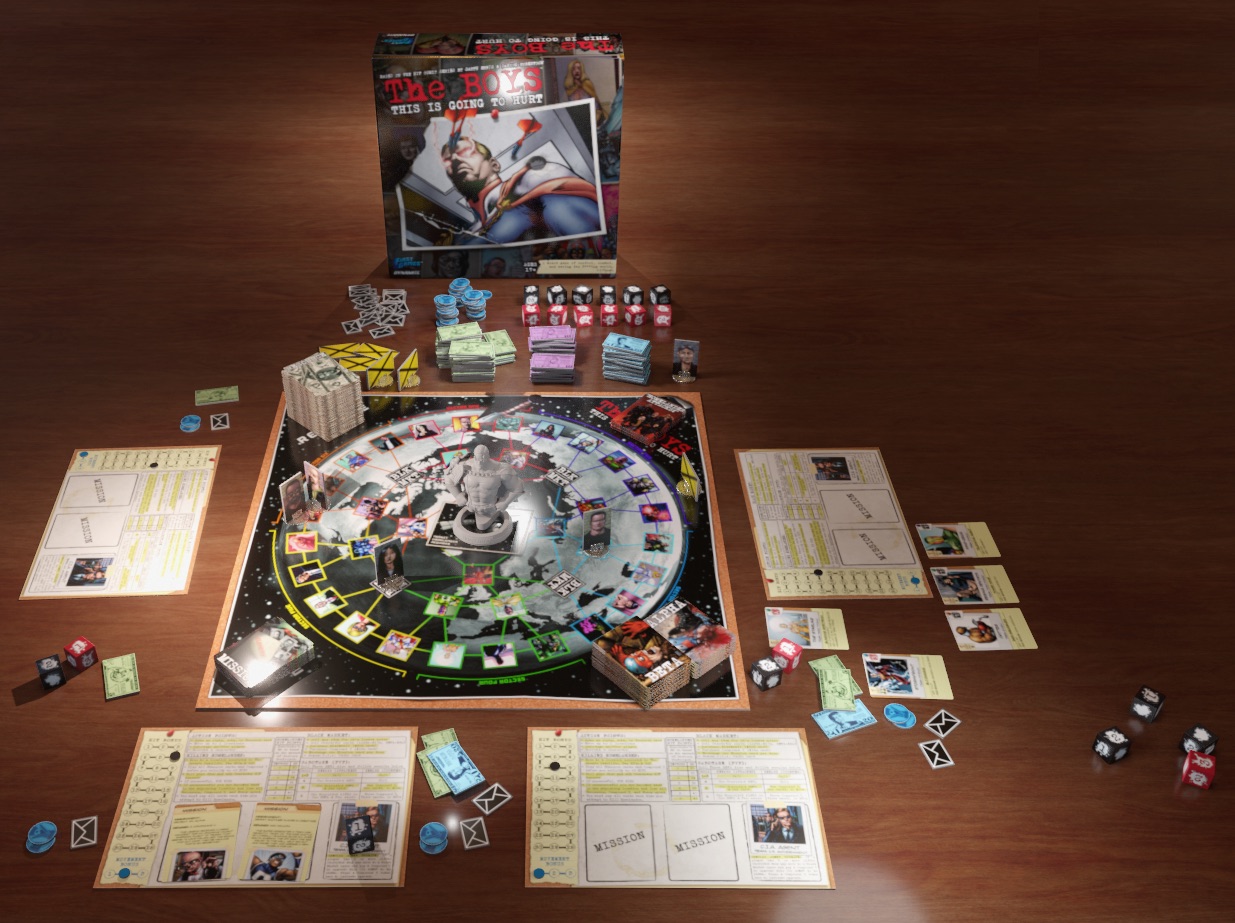 Vaught has lost control of their golden boy and it's up to you to stop him. Gather two to four agents (its faithfulness to the comic suggest they be 17+) for a fast-paced, challenging, competitive game with rules that are easy to understand so you can jump right in.  The game also has a solo mode that allows you to go head to head with Homelander.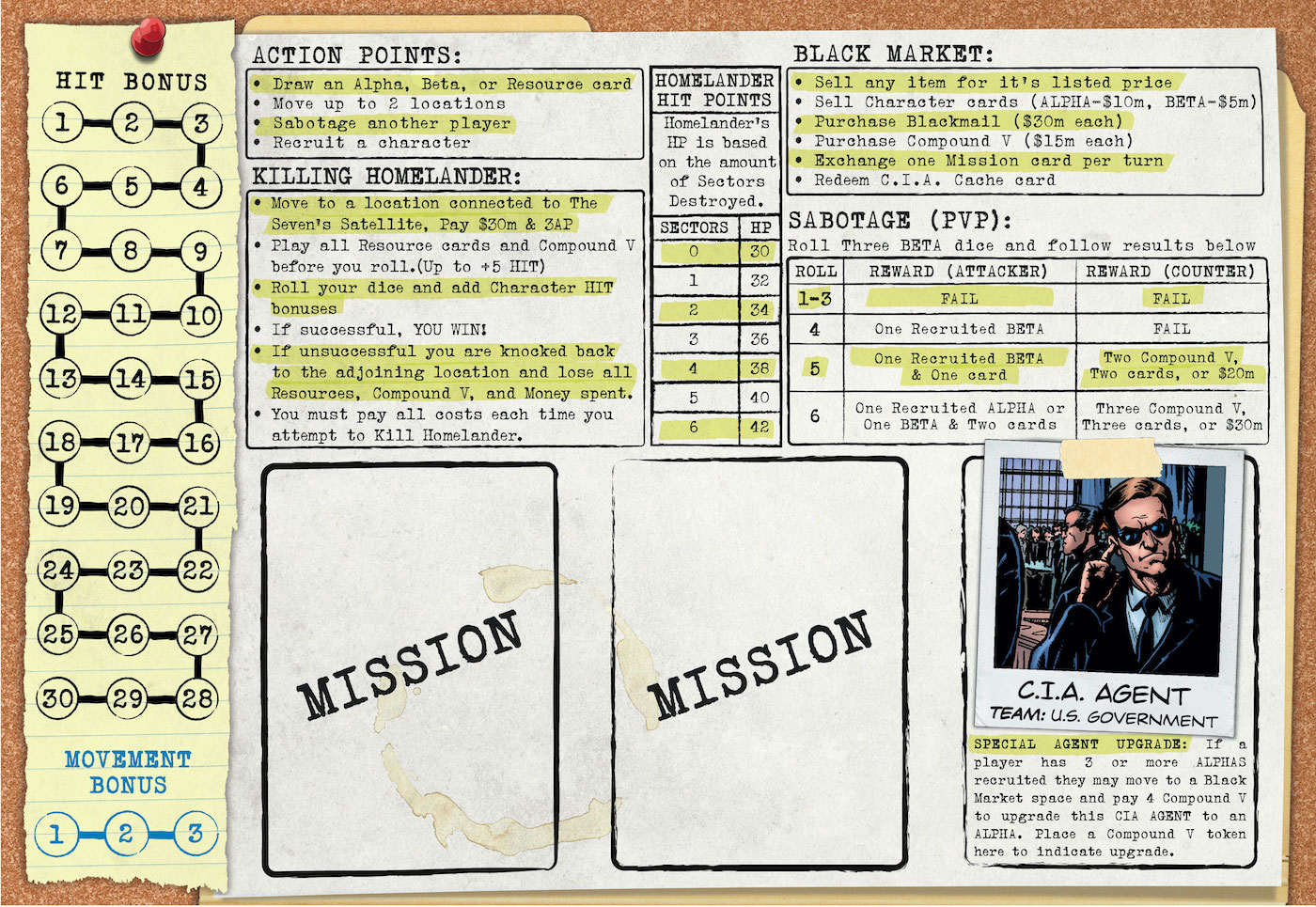 Each player gets a dossier that includes their character, hit/movement bonus trackers, and a combat die to start the game. Move across the board to pick up resources from the black market, get new missions, and recruit supes to your cause by paying them a fee and besting them in combat. Does another player have a supe you need? You can try to take them by force using sabotage and hijack cards. Use all of these tools to fight Homelander – if you kill him, you win.
"It's pretty well known that Garth Ennis's characters are morally questionable at best and in playing this game, you might be a little shocked to find out how little it takes to turn you from Wee Hughie into Butcher."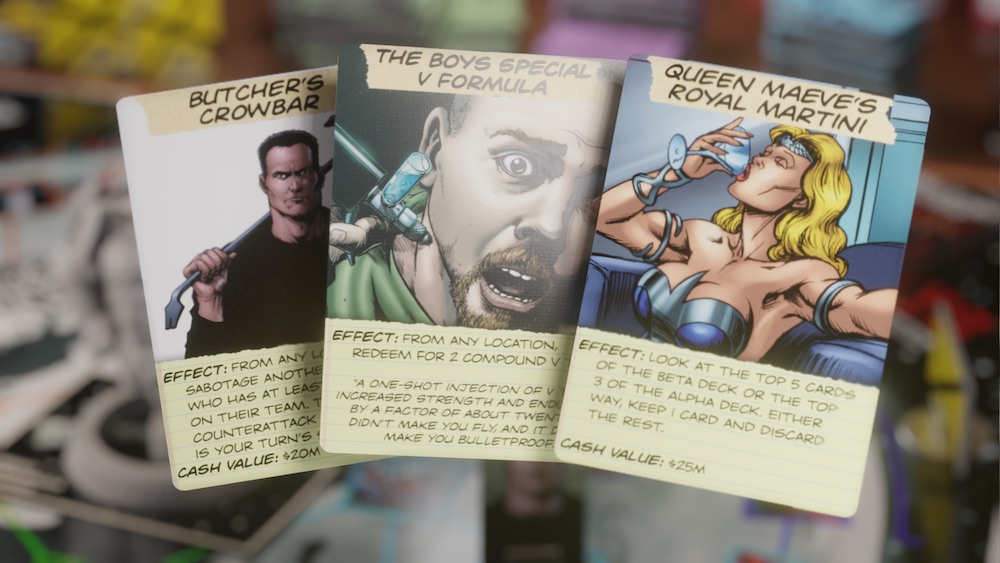 You can check out the rule book and give it a test drive on Tabletop Simulator. If you want to see the game in action, designers Josh and Nate from 1First Games recently did a full playthrough so you can get a feel for how turns play out.
Subscribe to our newsletter!
Get Tabletop, RPG & Pop Culture news delivered directly to your inbox.
By the way, the game is comic book creator approved…
"Hello, everybody, Garth Ennis here. Delighted that so many of you have enjoyed THE BOYS comic series published by Dynamite Entertainment, and the new spinoff series DEAR BECKY that's running right now. Very keen on seeing THE BOYS board game, which seems to me the next big step for THE BOYS to take. Looking forward to it."
"Darick Robertson, legendary artist and co-creator of The Boys called our game 'intuitive, creative, and addicting. You'll feel like you're in the world of The Boys.'"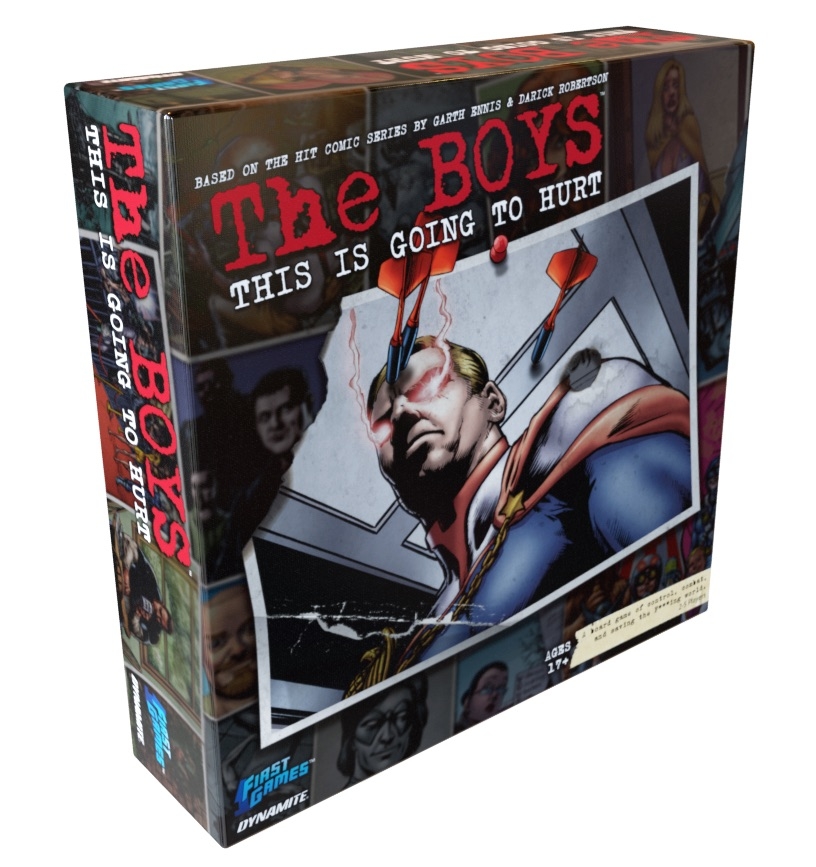 The Boys Core Game – $60 Pledge
Rulebook
Game board
5 player pawns
58 Beta cards
36 Alpha cards
125 Resouce cards
30 Mission cards
28 Blackmail tokens
35 $5 million tokens
25 $10 million tokens
17 $20 million tokens
60 Compound V tokens
6 Compirmised Sector tokens
16 Alpha & Beta dice
5 Dossier mats
The Deluxe Edition – $100 Pledge

Deluxe Edition with Signed Tip-In – $180 Pledge