Tamagotchi Is Back, And Now You Can Raise Anime Characters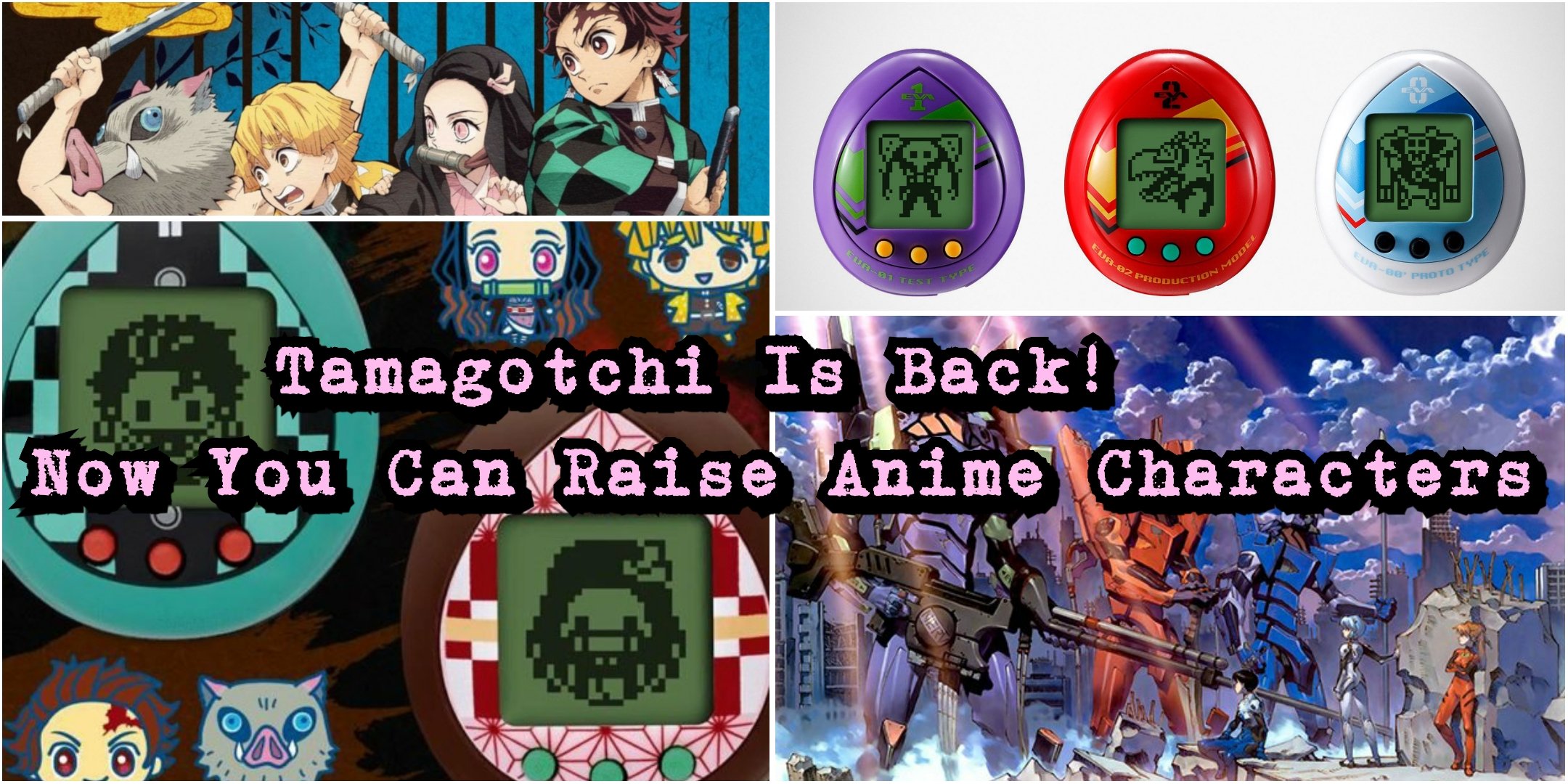 The iconic portable egg-shaped electronic pets are back, but now you can raise a happy, healthy whoever-your-favorite-anime-character-is!
I was in elementary school when Tamagotchis first came out, and just like everyone else in my class I was immediately obsessed. My brothers and I each had a tiny digital pet to care for, none of which ever survived more than a month, but then we'd hatch a new egg and see how long our new pet could keep our attention.
There have been a few incarnations of the Tamagotchi since then with various levels of complexity and digital picture quality. The Pocket Pikachu was a pedometer let you keep your electric buddy happy with the power of your steps, and I believe my friends and I got matching Tamagotchis in high school based on some promise that the little monsters could mate with each other and we could have mixtures of our best friend Tamagotchis forever. Again, none of them ever lived that long.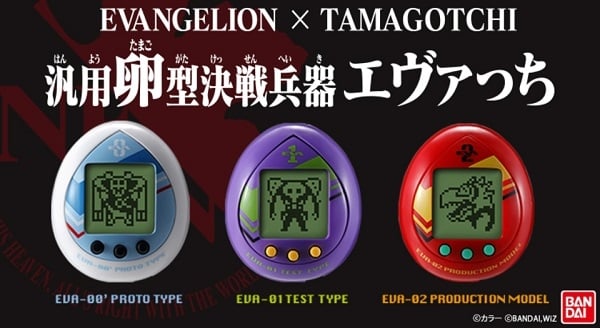 And once again the latest incarnation of Tamagotchi is strangely tempting, even as an adult with real live pets, as they introduce digital pets based on some of our favorite characters. Neon Genesis Evangelion and Demon Slayer Tamagotchis are here for all of your anime character raising needs.
The Evangelion pets will let you raise an Angel from a fetus to a cocoon as it eventually evolves into one of twenty Angels from the anime series. If you keep it happy you can have the tiniest, weirdest pet possible. But if you fail to keep your Angel happy it will shut its mind and create an AT Field barrier. There are mini-games and "training," and if you take care of your apocalyptic monster well enough human character from the show may eventually make an appearance. This combination is wild in my opinion, but this year has been so weird so maybe it's time to welcome our robot destroying overlords, tiny though they may be.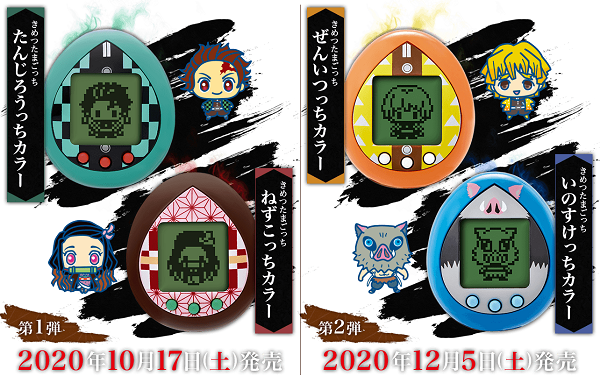 The Demon Slayer pets are much the same concept with fewer of the weird implications as you can raise one of the nine pillars, Inosuke, Nezuko, or Tanjiro. Feed them when they're hungry, play mini-games when they're bored, and train them to be the best member of the Demon Slayer Corps that they can be. With Demon Slayer's popularity soaring and the movie, Mugen Train, breaking box office records, it's no surprise that this set was one of the shows to turn pocket form. And I'd be lying if I said I wasn't considering getting a Shinobu Tamagotchi for myself.
I'm curious and maybe a little excited to see what crossover pocket pet is next, but for now, I'll just remind myself that I don't need a fake pet to pretend to feed when the real ones are already so loud.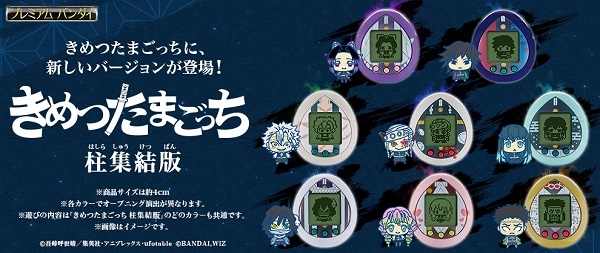 Will you get any of the anime Tamagotchis? Which show or manga would you get if it became available? When was your first Tamagotchi and were you more capable of keeping it alive than me? Let us know in the comments!
Ja Ne, Adventurers!
Subscribe to our newsletter!
Get Tabletop, RPG & Pop Culture news delivered directly to your inbox.