It's a new Rumor Advent today, and this time it looks like something Inquisitorial is being kept in that holster. Come take a look.
There's a new Advent engine today, and for day 13 it looks like we're getting a look at something that raises the kind of questions that grim figures who travel with heavily armed retinues use violence (frequently) to answer.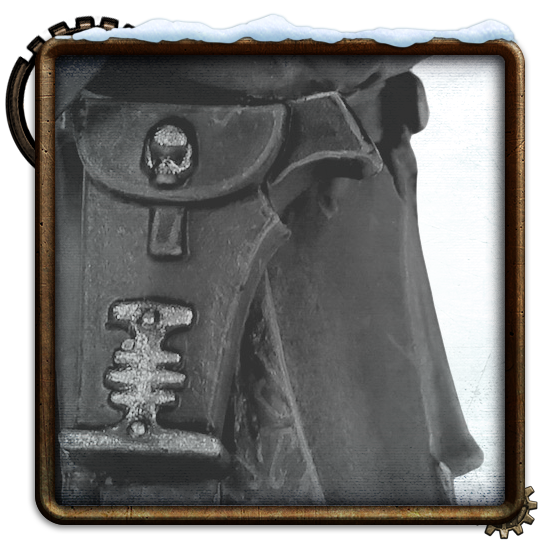 Because that looks like the Inquisitorial Rosette to me. That absolutely looks like it's on the waist of an Inquisitor–or at least someone affiliated with one. Perhaps it's the same person who's carrying the tome and the scroll from Day 2…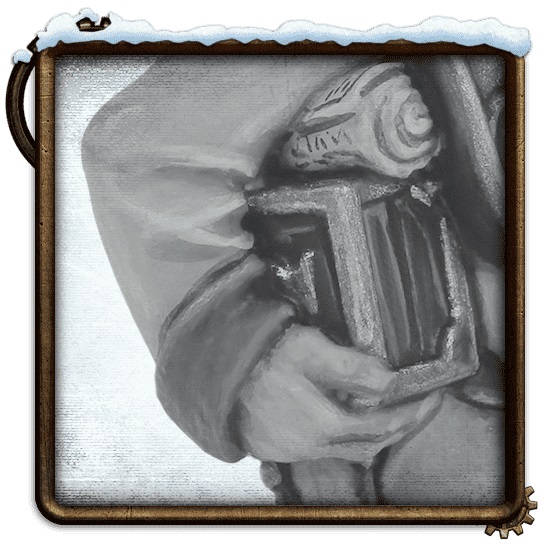 As it definitely looks like there's another Inquisitorial I hanging out up there. Granted, the Holster looks like it's on slightly darker cloth. So it's possible this is another person's body altogether. There are any number of possibilities that this could connect with, but whatever the case–it looks like the Inquisition has requisitioned a new agent coming in 2021.
What do you think this model will turn out to be?