The Death Guard's silent bodyguards are back with an updated set of stats for 9th edition. Take a look.
This image from a miniature assembly guide has been doing the rounds. It appears to be from a new repacked 9th Edition Blightlord Terminators.  It is all over facebook, and various forums.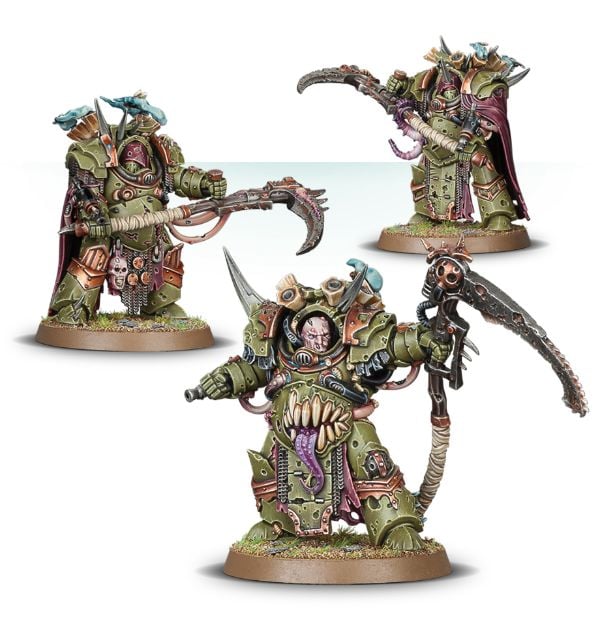 Updated Deathshroud Terminators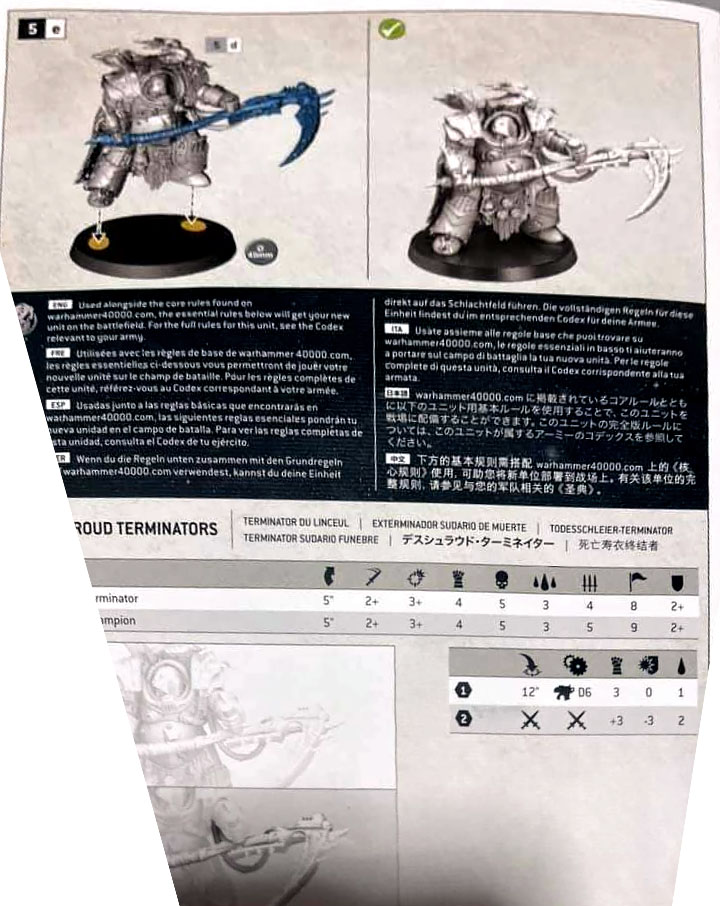 Some items from the updated statlines:
Movement increase from 4″ to 5″
Attacks increase from 2 to 3
WS increase from 3+ to 2+
Strength 

decreases

from 5 to 4
Plaguespurt Gauntlet range increases from 6″ to 12″
Manreaper changes from D:d3 to D:2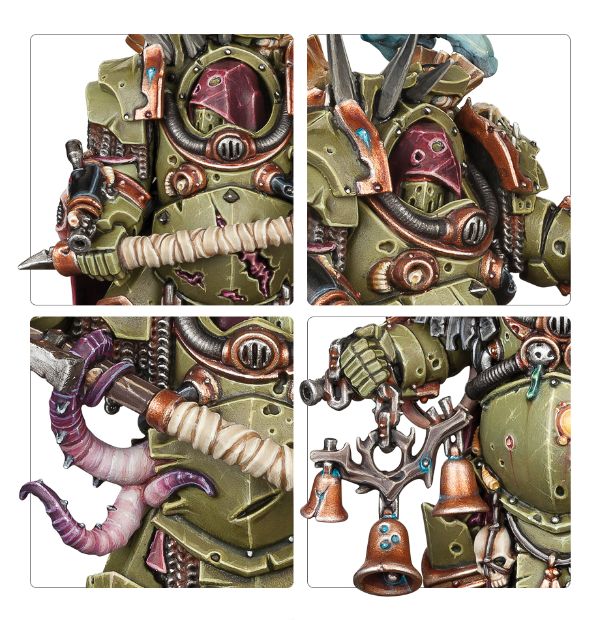 Notes
This is an increase in effectiveness and lethality across the board. As have seen with other Death Guard infantry. The big news is the WS change to 2+ combined with the +1A, making these guys reliable killing machines versus infantry. Movement is being moved up 1″ across the board. The bonus Attack will really make them more lethal in assault with all those improved Manreapers. The across the board increase in lethality for the weapons is consistent with what we have seen. The reduction of random damage is the new trend in 9th, and the Manreaper joins the fixed damage club. The only exception is the slight nerfing of Strength, but that should be compensated by the new Death Guard -1 Toughness for enemies auras. It's possible that GW wanted them to clock in at S7 to reduce their effectiveness at anti-vehicle work, but just as nasty versus dudes.
These guys were showing up from time to time, and made Mortarion much more survivable. Now they are even better.
I assume the full datasheet will arrive in codex Death Guard along with the new points.
All praise Grandfather Nurgle!