Death Guard have been delayed, as we all know, but there are plenty of things to talk about.
Hey folks,
Disgustingly Resilient has been a Death Guard staple for a while now.  Is the change from what we knew as a Feel No Pain to damage reduction an actual nerf?  In some ways yes, it is.  You don't get the ability to ignore Mortal Wounds any more.  In other ways, it absolutely isn't.  You're going to be able to shrug off a lot of what people are packing these days to deal with the presence of Space Marines.
When the tournament meta develops d2 weapons will be everywhere. Death Guard doesn't care about them at all as that means you'll need double the shots to make up for this DR change.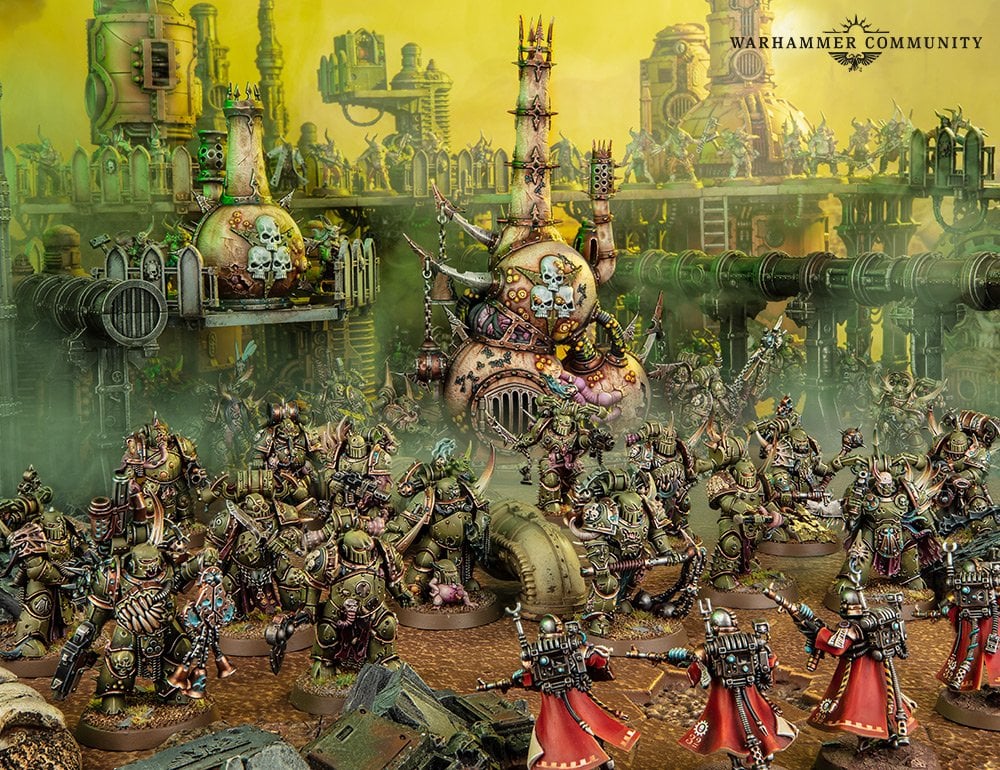 Still, this tee'd up a pretty spot-on bit of feedback from Adam C on the show.  Does the reduction in feel no pain across the game give too much of an advantage to the armies that still have it? The truth is we don't know how prevalent in the game it will be since we know we have plenty of additional codexes to see as this edition develops.
As long as it exists for the 'mega factions' in the game where appropriate maybe it will balance itself out?  I'm hopeful.  Orks and Tyranids need a LOT of help in this edition and I hope they get it.

FTN mostly focuses on Warhammer 40k, but again you will see in the first few episodes we take a severe deep dive into nerdom. These have been a blast to record and I hope they help pass the time for you. Please please please check out the new
Forge The Narrative objective markers
. These things look awesome. Ordering a set is a good way to support one of our sponsors AND the show. Find them
here
.
FORGE THE NARRATIVE (iTunes Page)
Alternatively, you can subscribe via your own iTunes, and it should update our podcast when we post a new one. Don't have iTunes? Use the player below to access the podcast directly, or add our feed to your favorite player.
Podcast Link
Credits:
Paul Murphy – Host
@warmaster_tpm
Panelist:
Adam Camileri
Red Powell
Justin Troop – troopsmash
Christopher Morgan – captain morgan
Ricky Addington
Josh Ginn