Let's talk about the biggest official retcon GW has ever done.
This weekend during their Black Library seminar GW announced the release of Godblight, the third book in the Dark Imperium trilogy. This trilogy had kicked off 8th Edition offering our first insights into the Primaris Marines and the post-Great Rift setting. Since the first book, Dark Imperium came out there have been a ton of other novels and books talking about the setting and some things have undergone a fundamental change. As a result, GW, and the author Guy Haley have announced that along with Godblight they are actually retconning some major parts and aspects of the storyline in 8th Edition. Let's talk a look at what has happened and what it means.
What Happened?
For most of 40Ks history, the timeline did not advance. Indeed a huge number of events all took place in 999.m41, the final year of the 41st millennium and for a long time the "end year" of the 40K storyline. 8th Edition broke all that, jumping forward what is normally stated to be about 200 years into the future from the opening of the Great Rift in M41. While we don't know the exact dates of everything it was official that the novel Dark Imperium took place 112 years after the end opening of the rift, in 111.M42. Dark Imperium chronicles the end of the Indomitus Crusade, while its follow up books cover the Plague Wars. Based on the events shown in the 8th Edition core book then the timeline had already well-advanced past this point, the Crusade was the past and the current year was sometimes in the future.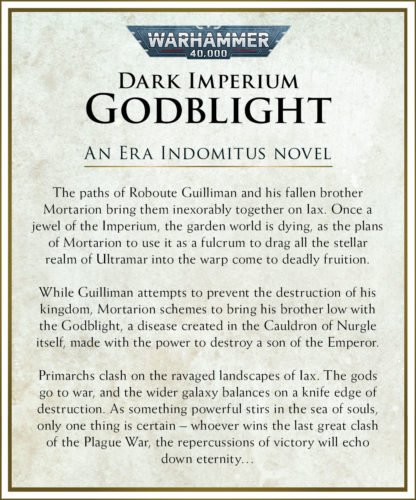 That however has all changed. In a fundamental resifting of the main storyline, GW is retconning the events of Dark Imperium. Rather than taking place 112 years post-Great Rift they take place 12 years after the opening of the rift, moving back the timeline by a significant amount. In addition, the events in Dark Imperium do not represent the conclusion of the Indomitus Crusade, and are being changed to just mark the end of the first phase of it. This means that rather than the Crusade being somewhat ancient history, 100ish years in the past, it is now the current event happening in 40k. This reshapes the ongoing narrative in major ways, and means the game "story" is now that of the Crusade to which we no longer know the end.
Changing Books
As part of this GW also announced that they have rewritten the first two books in the Dark Imperium trilogy. They have been updated to reflect the new timeline and sequence of events, as well as to better tie into the ongoing Indomitus Crusade novels, which now take place alongside the trilogy, not well before it. And yes that means that not just your Codex, but now your novels are getting FAQ'ed by GW. What a world we live in.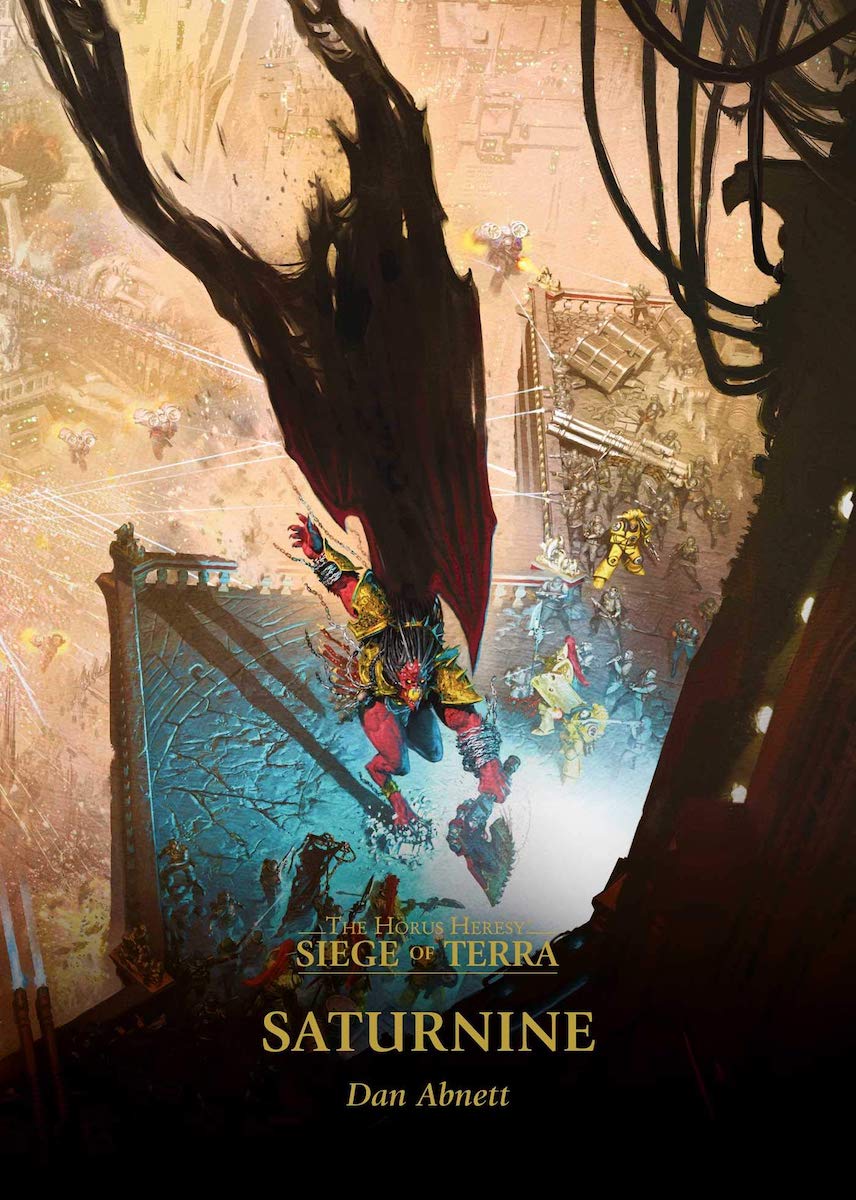 Now as far as I know GW has never officially retconned anything in the lore, and certainly not on this scale. Certainly 40K (and WFB and AoS, ect. ) are full of contradictions and retcons but they aren't really ever called that, and I've never heard of them going back and editing books. Everything tends to be presented as "versions of the truth" or in-universe apocrypha, with the very idea of 40K "canon" being pretty nebulous. When sources contradict earlier things GW tends to just let it stand, normally favoring newer sources over older ones. In this case, though GW is outright stating this is a retcon, and going back and "erasing" the old stuff to better fit things. While this is a massive change from the way things have been done that doesn't make it bad. Having a more curated narrative that is easy to follow is normally good. Having timelines that make sense is also normally good. Exerting more editorial control over 40K to give us a coherent plot and setting isn't bad at all. I'd also bet it's easier on the writers of future books. In his note in Saturnine Dan Abnett mentions how hard it is to keep any sort of continuity when writing 40K. This is due to the scattered nature of the "canon"  with stories spread out over 100s of publications and many decades often contradicting each other. For all these reasons this kind of retcon is good, even if doing it too much might cost some of 40Ks flavor.
What Does It Mean For the Plot?

The change has some large implications for the plot of 40K. Most of them have to do with simply making it a little more logical. For instance it means that both Guilliman and the Primaris Marines haven't been around for nearly as long. Hence why you would still have a ton of Classic Marines active, and why we are still getting new Primaris units rolled out. It also addresses an issue a lot of people brought up, which was how was anyone still alive. 40K is a really dangerous place and it was kind of crazy of think that after a 200 year jump all the named heroes alive during the Fall of Cadia were still somehow around. Now that's not really a problem.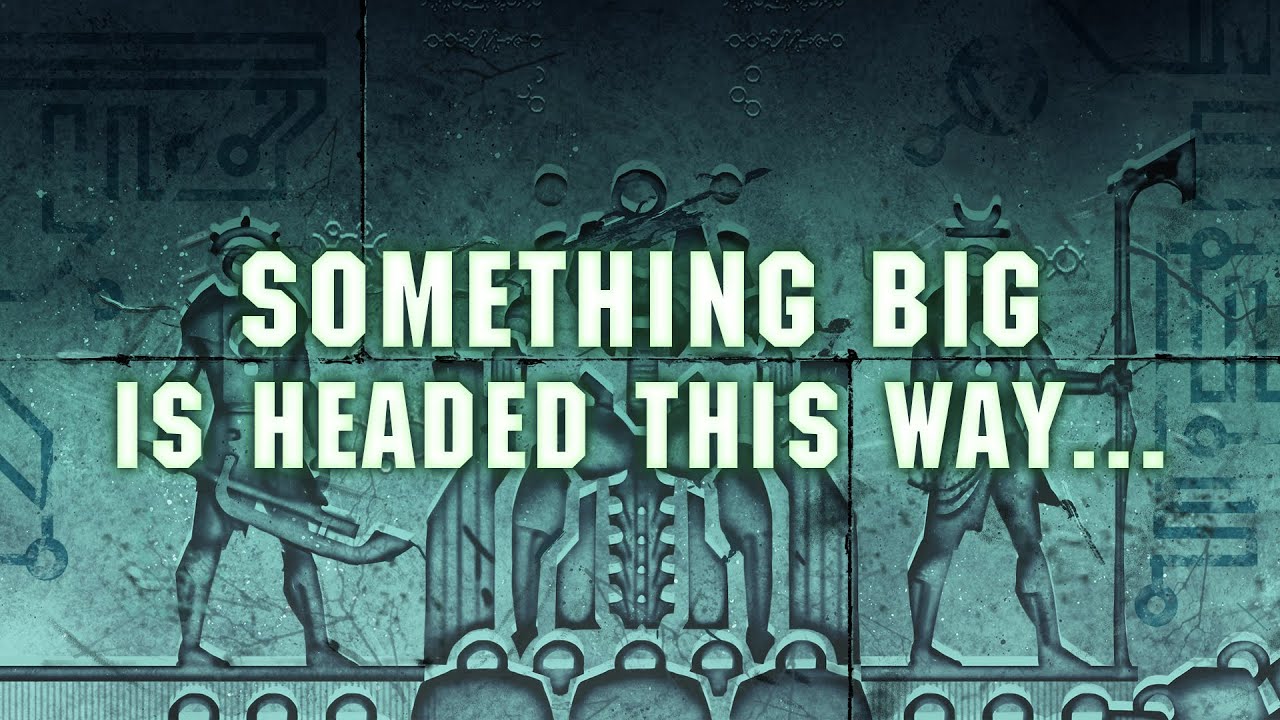 It also has the effect of making the Indomitus Crusade and Psychic Awaking current events with unresolved endings. This makes them a bit more important and critical to the story. It was always a bit odd that GW basically skipped over a huge event like the Indomitus Crusade and set 8th after it was already over. Now the whole idea of the Crusade Play type makes a lot more sense since it's chronicling the current events. This also means that Abaddon hasn't  just been lost in the warp doing nothing for like 200 years after the battle of Vigilus (and will likely fix the timeline issues with Calgar crossing the Rubicon Primaris). Overall it changes 40K to be set in the middle of a dynamic and emerging narrative moment with more at stake.
Why Did This Happen
One final question to ask is, "why did this happen." I've seen people saying it's proof that GW never had a plan. Others have stated that it's clear they just messed up, and are scrambling to fix it. I don't think that's the case at all. I think we aren't seeing a lack of a plan, but rather a changing of plans. We've long heard rumors that the 7th to 8th Edition change was supposed to be more dramatic than it was. Rumors persist (the game that never was) that we were going to get something close to an Age of Sigmar style change, with classic Marines being killed off, and Ynnari combining all the Eldar into one faction with the variants done away with, and other such changes. There were a lot of hints pointing to the death of Slaanesh, and other big changes.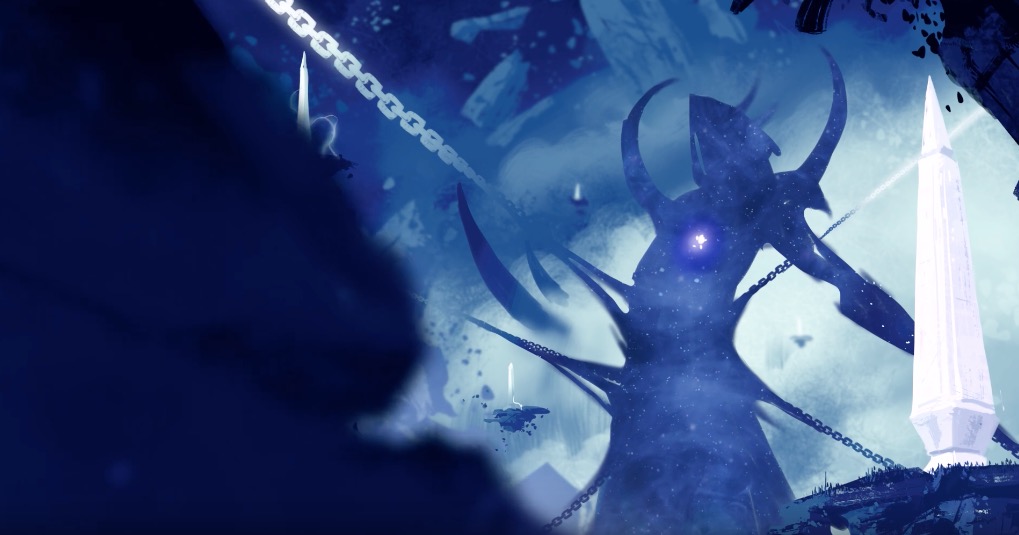 Those things didn't happen, but not it seems, from the rumors and backstage talk, because it was never an option, but because at some point the changes were walked back. It's possible this was due to Age of Sigmar's rocky start and people getting cold feet. It's possible they just decided it wasn't the way they wanted to go, but at some point, it seems a major adjustment was made. And this fundamentally left the early 8th Edition fluff in the lurch. Given the lead time on publications I'd guess those things, the core rule book fluff, Dark Imperium, etc., were already finished before the change was made and at best could only get minor edits to reflect some of the redirect. I think it's that change of direction that lead to a lot of the scattered nature of the 8th Edition fluff with stuff not always lining up and factions like the Ynnari being huge in Gathering Storm and then just vanishing for years. It feels like these retcons are now the final corrections from a fundamental change that GW made years ago. Of course, we are unlikely to ever know the truth, but it's certain that these changes are going to have a big effect on the setting moving forward.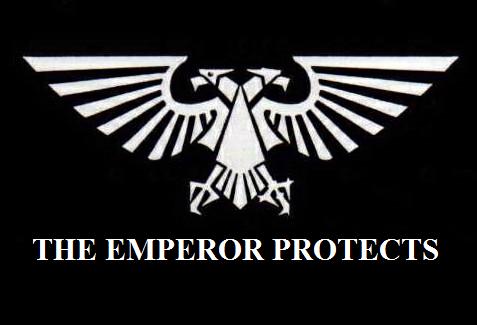 Let us know what you think about this retcon, down in the comments!