Two big new display models are coming for Christmas, to make your day very merry and full of eagles and bolters. Saul Tarvitz and Gorzag Gitstompa.
The holiday season is in full swing. How is it that there are already only five days left until Christmas? That doesn't seem right. But here we are. And here GW is with two new releases coming to you on the 25th and 26th. First up, the boxing day bruiser, the only Ork tough enough to stand up to a department store clerk and say he'd like to make a return without a receipt: Gorzag Gitstompa.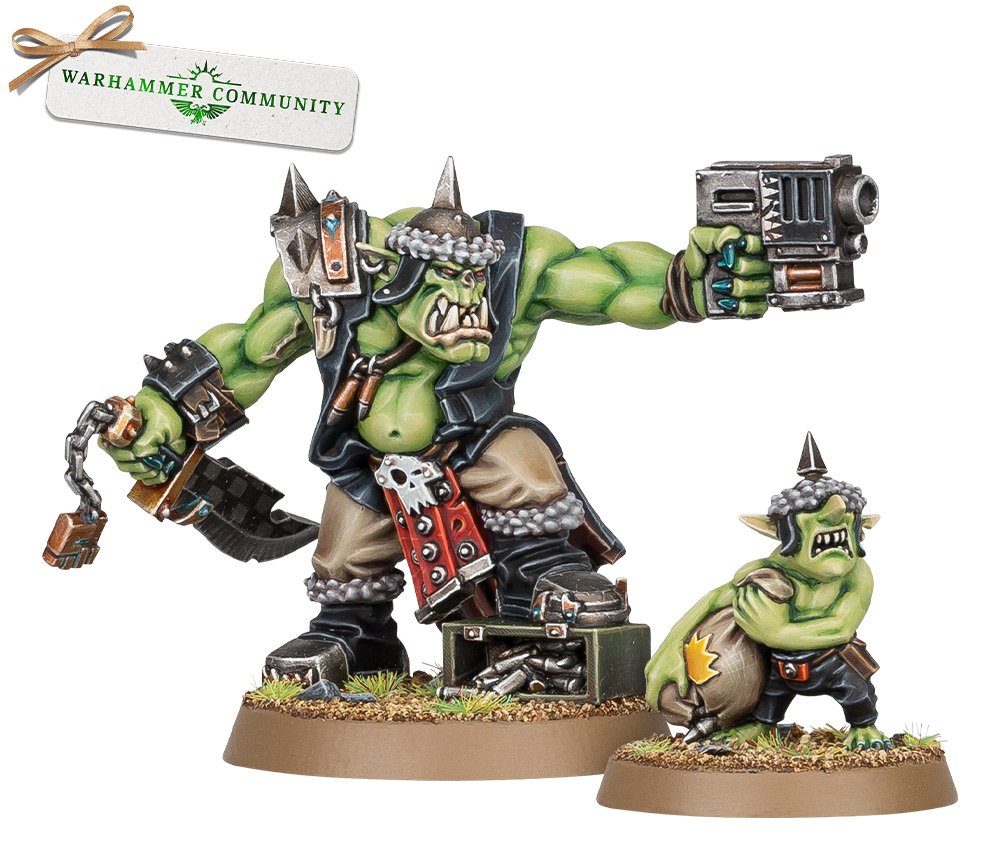 Oh, and Nikkit. Can't believe we forgot the grot who's hot to trot–Nikkit and Gorzag are two 'ard lads back from the pages of Gorkamorka, ready and rarin' to do some shootin' and then some lootin' (preferably while still also shootin'), but they're only available for a limited time. This duo of lean green orks with the fungal sheen are only available from the 26th of December to the 3rd of January, and even then, only in GW stores. At least until they're put up on the Games Workshop site:
Gorzag Gitstompa and Nikkit will be available first in Warhammer stores from the 26th of December until the 3rd of January. They will then be available on the Games Workshop webstore from a later date to allow as many people to add them to their collections as possible.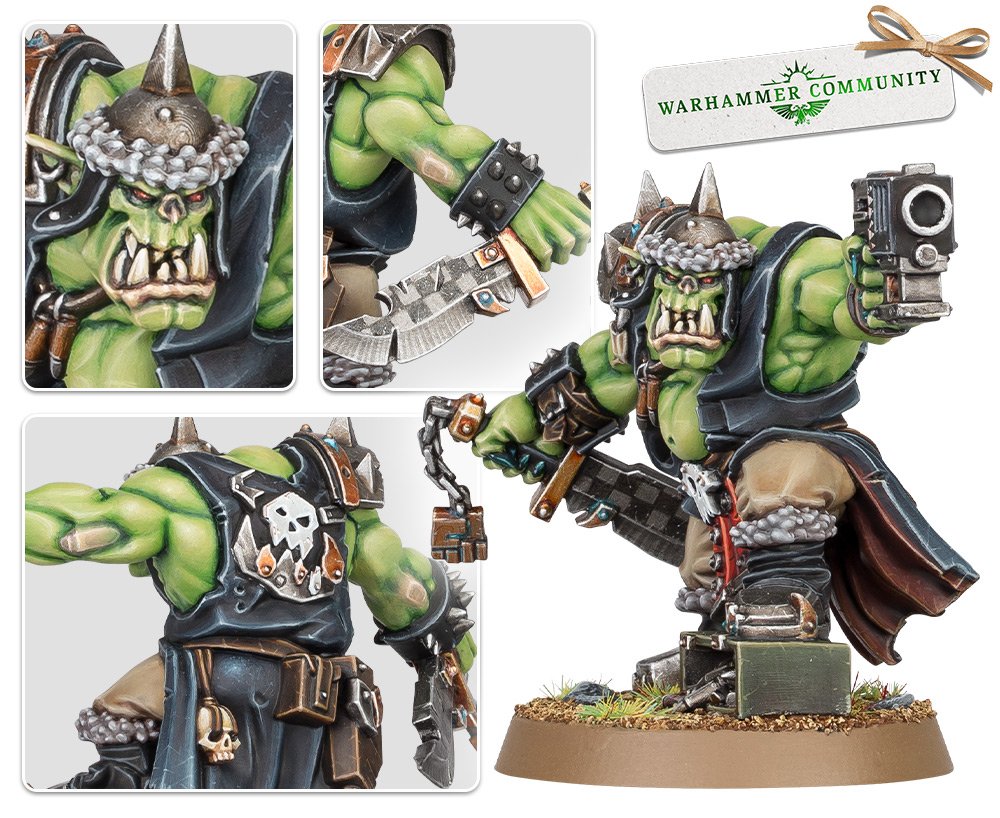 Of course, that's not all you'll be getting. Saul Tarvitz is coming as well. On Christmas Day, no less, you'll be able to pre-order Saul Tarvitz, the loyal captain of the Emperor's Children, who warned the loyalists of Isstvan III. He's also got an extremely Warhammer 40K sword, perhaps one of the most 40K swords we've seen to date.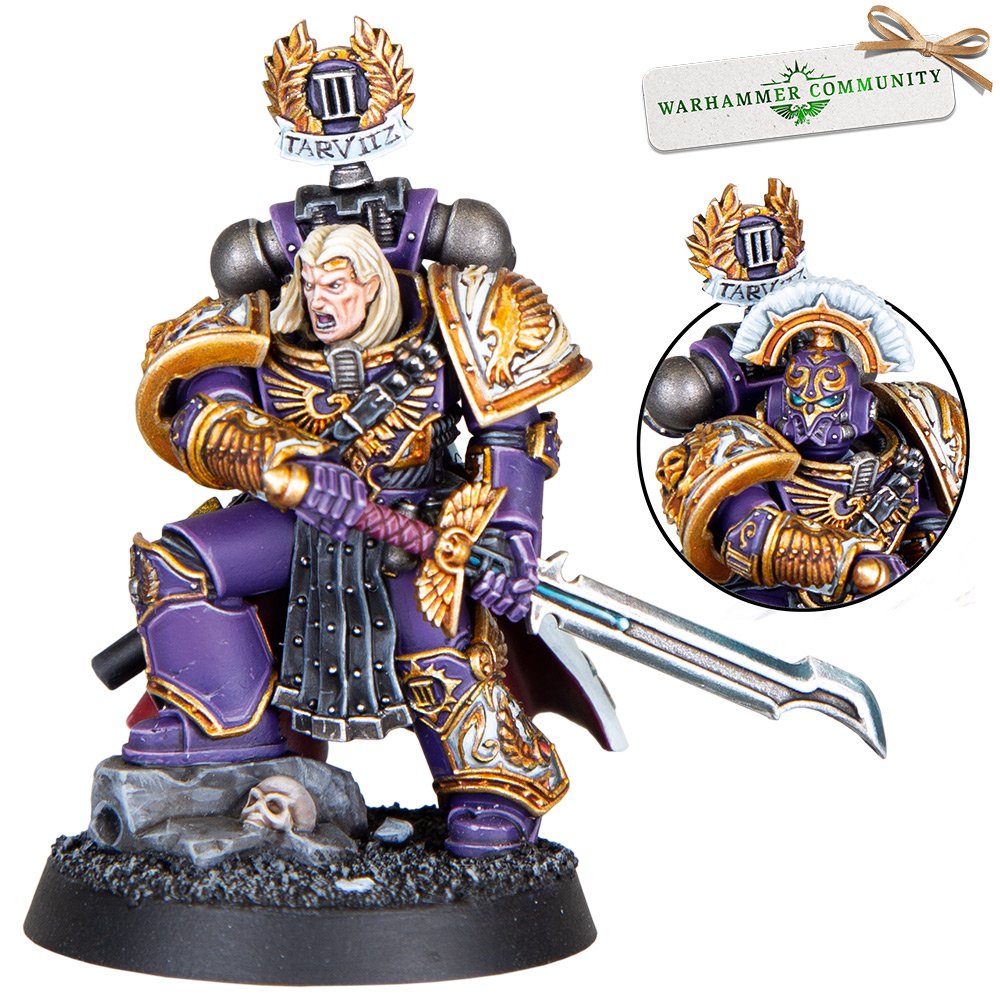 The incredible new model beautifully encapsulates one of the first heroes of the Horus Heresy to turn his back on his own Primarch out of loyalty to the Emperor. Pre-order it from Friday and lead your Loyalists in a mighty last stand.
And be sure and tune back in on the 25th to see a glimpse of the new models coming in 2021.