We're talking about the major quality of life updates and improvements to the Warhammer 40,000 app in this episode.
Hey all,
The Warhammer App launched out of the gate with a serious limp, but it's getting better.  The Battle Forge – army list builder – is now live after a major update and we sort of discuss 'is it good?'
I'm a subscriber of the app, but not everyone on the show is convinced.  I think ultimately that's okay, and I don"t think we should try to convince them.  I sort of close out the conversation with an observation that people who have subscribed thus far agree to go along for the ride with Games Workshop with the promise that it will work out just fine.  I have complete faith that it will, but does the current functionality justify the subscription cost?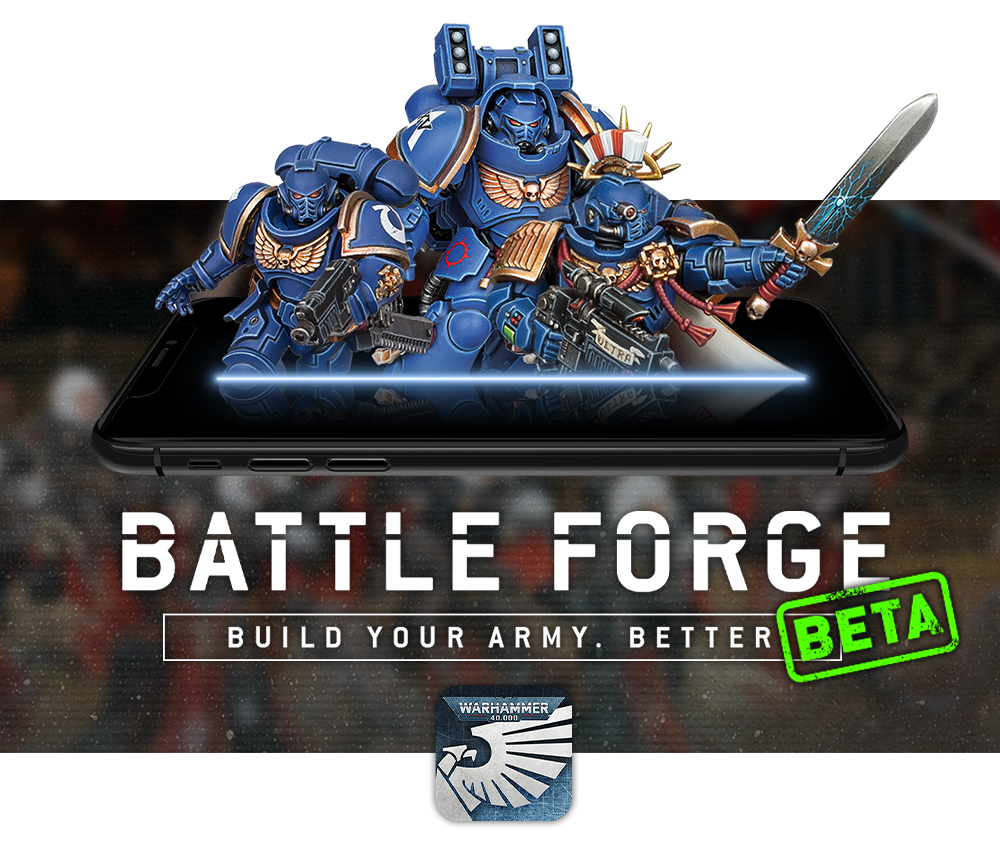 Ultimately that is a question for the consumer.  This is a complete 'nice to have' and not critical to anyone's hobby experience; if it's not in your hobby budget, that's completely okay.  If you're waiting until it's perfect and 100% ready for prime time, that's okay too.  I'd like to hear about what would help you consider it to be 100%.  What features do you absolutely want to see/demand?
Later in the show, we talk about a difficult topic of representation in the hobby.  Tanya Gates – of Be Nice Roll Dice – joins us to help us work our way through it.  She helps us make sense with her perspective on inclusion in the hobby.  We ask about how much the actual models themselves help/hurt the issue and get some high-level tips on how we can all make it better.
We also talk a little bit about hobby resolutions as we move to close out this crazy year.  I know it feels like a long way off before anything will change, but we still sort of consider the end of the year as a way to turn the page.

FTN mostly focuses on Warhammer 40k, but you will see that in the first few episodes, we take a severe deep dive into nerdom. These have been a blast to record, and I hope they help pass the time for you. Please please please check out the new
Forge The Narrative objective markers
. These things look awesome. Ordering a set is a good way to support one of our sponsors AND the show. Find them
here
.
FORGE THE NARRATIVE (iTunes Page)
Alternatively, you can subscribe via your own iTunes, and it should update our podcast when we post a new one. Don't have iTunes? Use the player below to access the podcast directly, or add our feed to your favorite player.
Podcast Link
Credits:
Paul Murphy – Host
@warmaster_tpm
Panelist:
Adam Camileri
Red Powell
Justin Troop – troopsmash
Christopher Morgan – captain morgan
Ricky Addington
Josh Ginn