3D Print and Build Own 'Mad Max: Fury Road' War Rig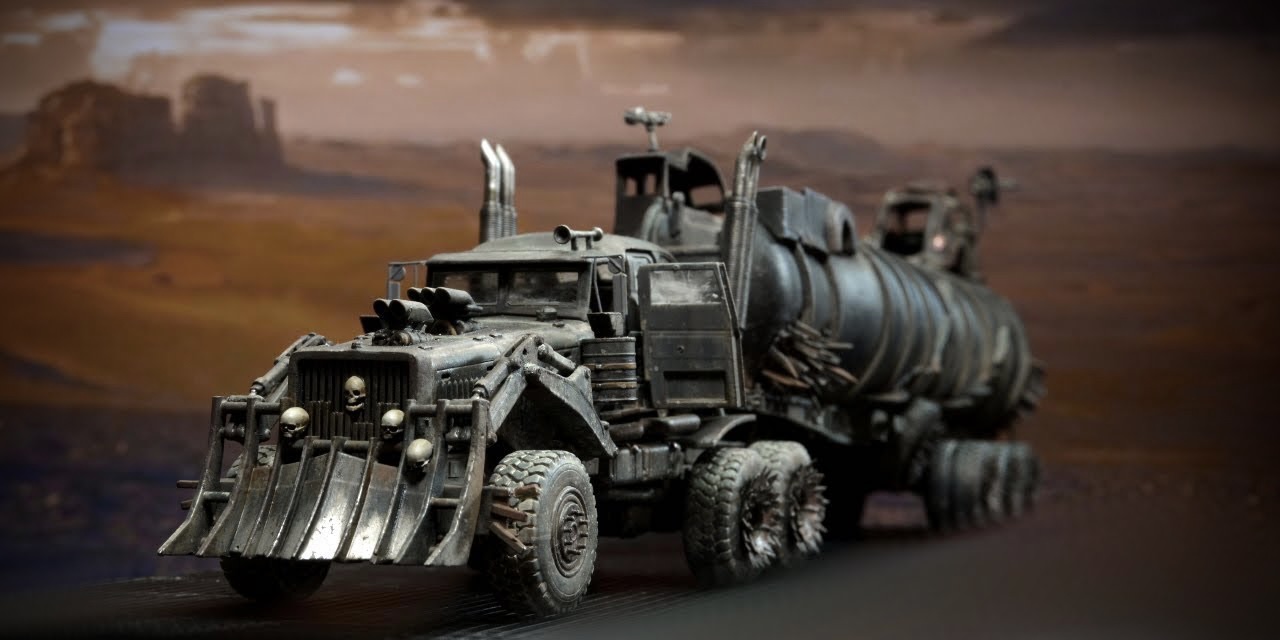 Fury Road had a lot of unique vehicles, but none more memorable than the massive war rig at the center of the story. If you're a fan – I've got your next hobby project.
Furiosa's on-screen war rig was a 78-foot long, six-wheel-drive, eighteen-wheeler built on a Czechoslovakian Tatra mashed with a 1940s Chevrolet Fleetmaster. It got a fantastic send-off in the end. Guy Norris crashed all ten-tons of it at 60mph into a wrecked 16-wheeler without slowing down. An impact that could kill a person – especially given that the cab is above the engine. They had to build a special rig that would allow him to keep accelerating after impact. Amazingly, he came out without a scratch (oh, and he was 54 at the time).
If you've got a 3D printer that can handle resin, you can now have your own mini war rig – and crash it if you'd like. This tutorial from model maker
Plasmo
 features a 1:16th scale rig with a mix of printed and random parts. You can snag the STL files for the cab
here
. He includes printing and building tips, plus step by steps of various rust and weather effects.
It looks fantastic when compared to the on-screen rig. By the way, if you're jonesing to see the movie this weekend – HBOMax has it.