Blood Bowl has a new Star Player – and she HATES Blood Bowl!
Yep, you read that correctly. Gretchen Wächter is the latest Star Player to join the pitch but it doesn't sound like she was a fan of Blood Bowl before her passing (and I don't mean the ball). She's dead. But she got brought back to play the game she loathed. Turns out all that bitterness and resentment made her perfect wrathful ghost to hit the field.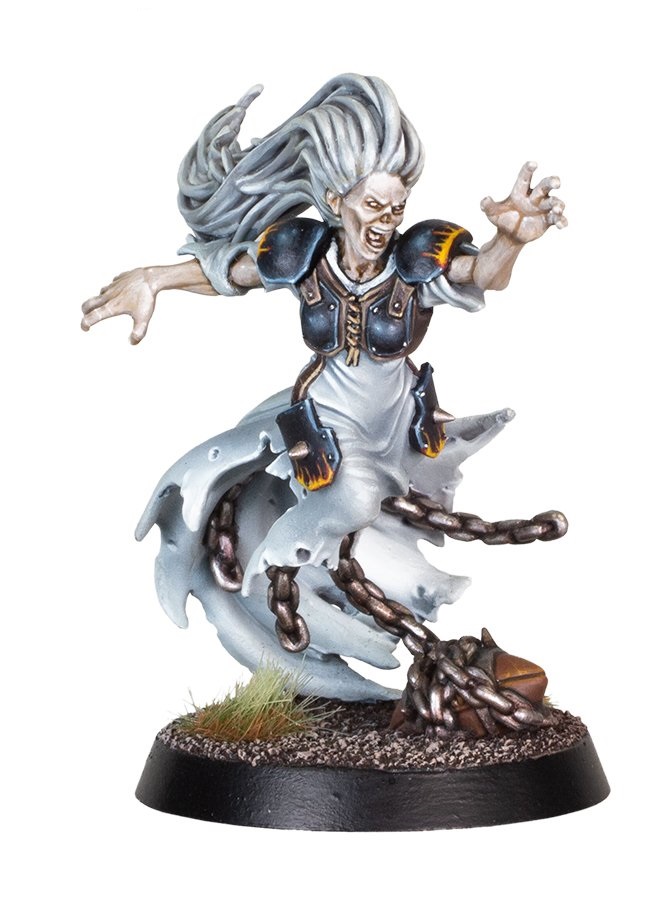 "Despite – or even because of – her ghostly form, The Blood Bowl Widow proved to be a revelation on the pitch. Her mournful wails and hateful stares chilled her opponents to their core, and they couldn't lay a finger on her in return. Since then, Gretchen has become feared by players but loved by Blood Bowl fans the world over."
For the Second Season of Blood Bowl, Games Workshop has reworked all the star players so that they each have a unique star player ability – something that makes them truly stand out. Well, Gretchen is no different! And her ability helps her slip past defenders to get to her real target.

Her real job on the pitch isn't so much attempting to score as it is to lockdown the enemy team. She's a pretty terrifying presence and her ability to move relatively easily to get where the enemy team DOESN'T want her once per game could be clutch.
You might recognize her from a previous teaser: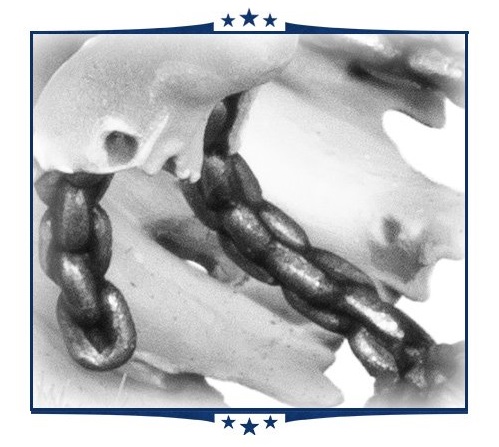 Well now we know which model is packing those chains! As for fielding this ghastly wraith in your teams all it will cost you is 260,000 GP. Seems like a small price to pay for a player that can basically phase through the enemy team once per game. Terrorize the enemy team with Gretchen Wächter!
Hell hath no fury…