D&D BREAKING – Dragonlance Classic Announced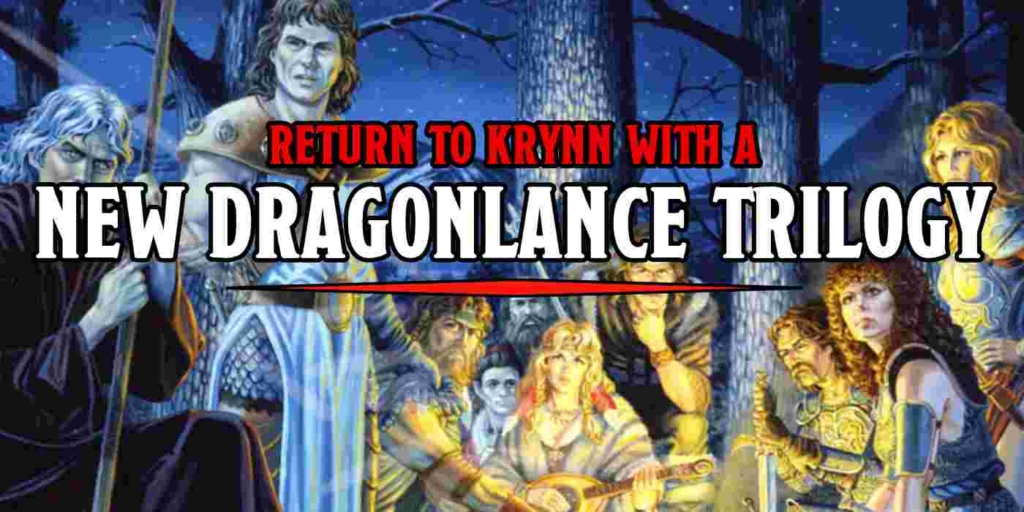 After lawsuits and leaks, Margaret Weis and Tracy Hickman have officially announced a new, three-book series based on Classic Dragonlance.
Nostalgia might be the single most powerful marketing tools in the world. Why take a risk when you can do something that was already successful? Sure, you could try something new… or you could remake Ghostbusters and hold up the objects from the past with a sort of mythic reverence. "Oh look at the proton pack," a character might say, with all the unironic awe of a Ready Player One character wielding a sword made out of Transformers.
So it was an inevitability that, when news of a new Dragonlance trilogy sprang up in the form of a lawsuit filed against Wizards of the Coast, followed later by the news we were getting the first of the books this year, that it would be a return to form. And as of today, Margaret Weis and Tracy Hickman have officially announced a new trilogy of "Classic Dragonlance" novels.
What does that mean exactly? Well, according to the official announcement it means a return to the characters you know and love from the books that most people associate with Dragonlance–Dragons of Autumn Twilight, for instance–but it's not a reboot or just a reimagining of the classic trilogy. The books will feature familiar characters, according to the announcement, but also has some new things to introduce: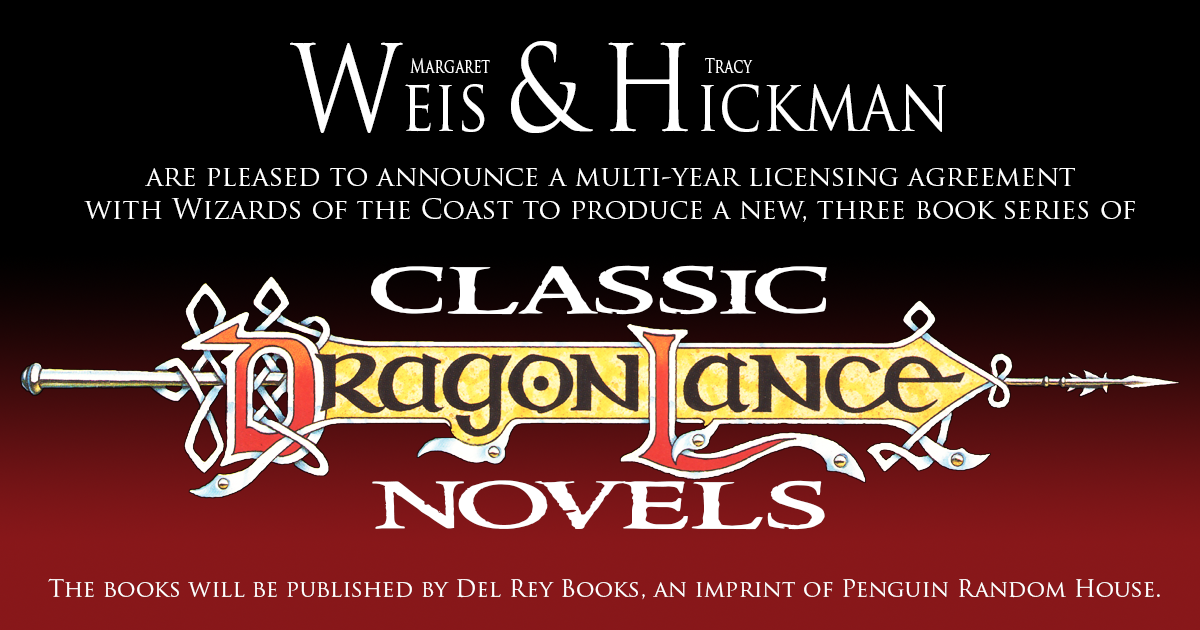 The new trilogy will return fans to the most beloved characters from the original novels along with introducing a new strong protagonist. The books will be published by Del Rey Books, an imprint of Penguin Random House. Although a publishing date has not yet been formally set, they anticipate announcing when the first book will be released later this year.
It's interesting that there's not an "official publication date" when leaked details from a publisher's site have already listed the new, as-yet-unannounced book as being due out in July this year. Perhaps there are a few more details to work out. Still, this likely means we'll see the Majeres–because when you think of Dragonlance it's impossible not to think of Raistlin and Caramon, along with the other Companions of the Lance: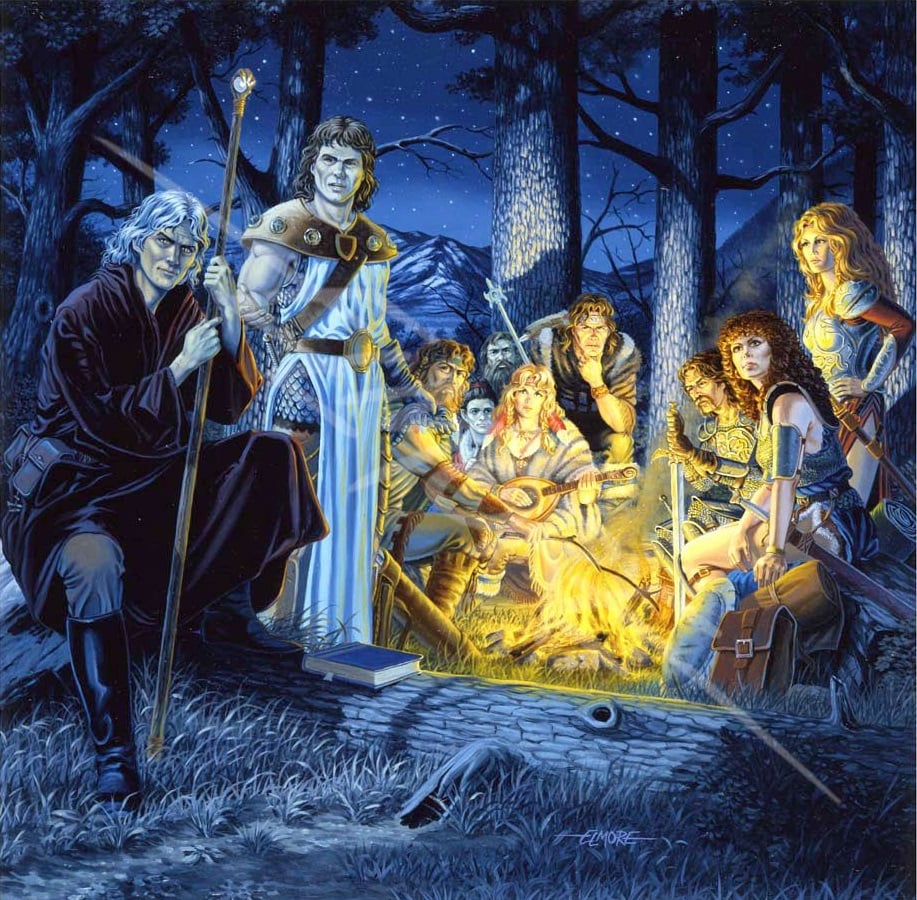 Or for those of you who love villains, I wouldn't be surprised if Kitiara looms somewhere in the background as a villain–but there's a new protagonist in town, and a new story too. Weis and Hickman shared their excitement about the news in the official announcement. Here's Margaret Weis:
"We couldn't be happier to be returning to the world we love. Dragonlance is what brought Tracy and I together so many years ago. We're thrilled to be able to do this for existing lovers of Krynn while bringing our beloved characters to a new generation of readers."
And Tracy Hickman:
"We credit the fans of Dragonlance for making this journey possible. We wrote this series out of our thanks to them for this amazing life-long journey…and from our wish that they join us once more on the road to Solace."

Subscribe to our newsletter!

Get Tabletop, RPG & Pop Culture news delivered directly to your inbox.
So saddle up once more and get ready to soar through the skies of Krynn. Just make sure not to mention the lawsuit as they were careful to say that the matter has been settled and no one will be talking about it anymore:
Their recent dispute with Wizards of the Coast was resolved at the end of 2020, with all parties pleased to have come to agreement on how best to move forward with the trilogy. All are focused on producing the best series possible and will not comment on the past dispute other than to say it has been resolved.
With that in mind, let's see what awaits us in the world of Dragonlance.
Latest News From BoLS: