Well folks, the day is here. Candlekeep Mysteries has been unveiled at last: seventeen short adventures that run from levels 1-16. Find out more here.
That's right folks, the new March book has been revealed, the description updated, abd you can officially pre-order it for the planned March 16th release if you're so excited for a new D&D book that you'll buy it, sight unseen. For the more patient and fiscally responsible among you though, let's take a look at the details.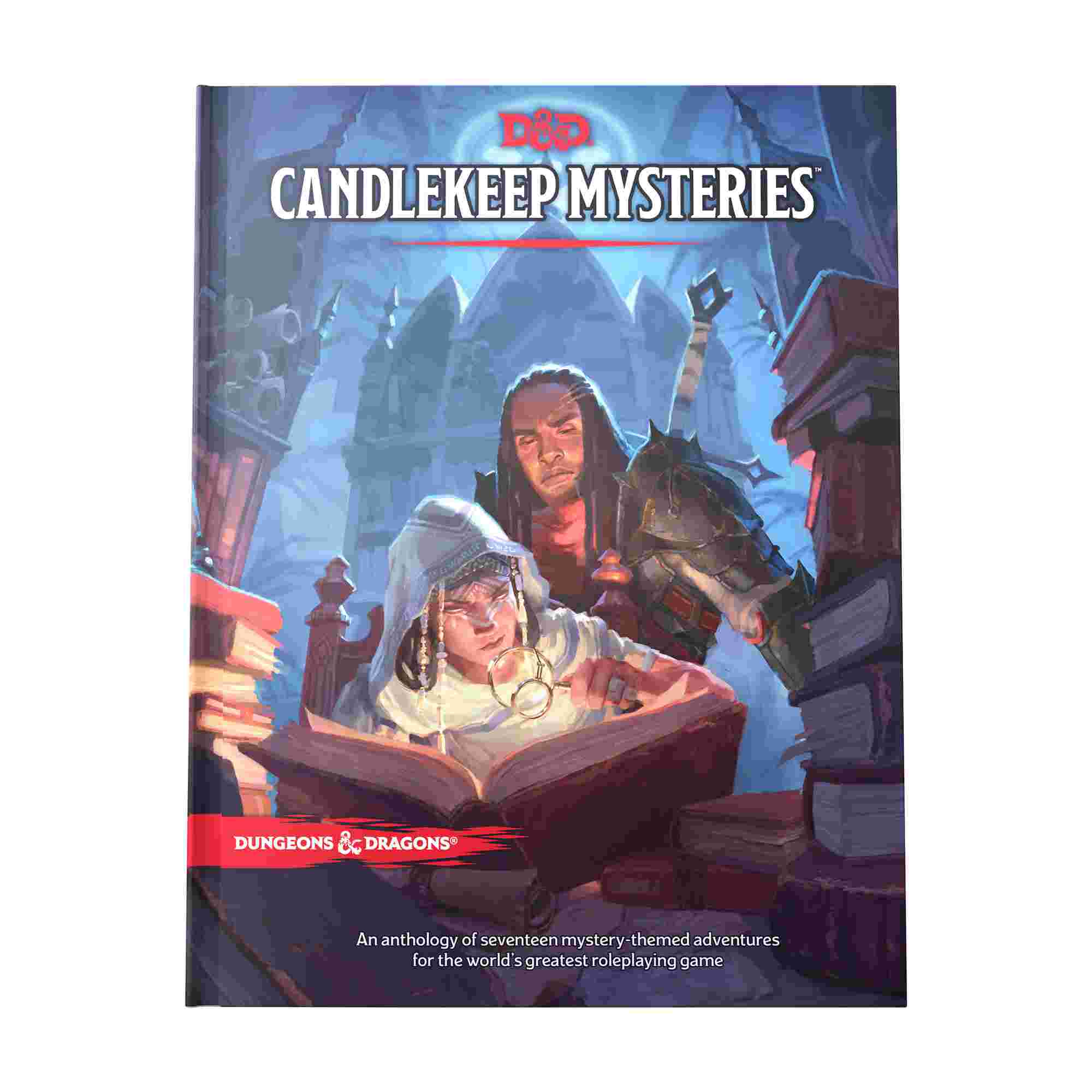 An anthology of seventeen mystery-themed adventures for the world's greatest roleplaying game.

Candlekeep attracts scholars like a flame attracts moths. Historians, sages, and others who crave knowledge flock to this library fortress to peruse its vast collection of books, scribbled into which are the answers to the mysteries that bedevil them. Many of these books contain their own mysteries–each one a doorway to adventure. Dare you cross that threshold?

·  17 mystery-themed D&D adventures, each tied to a book discovered in the famed library fortress of Candlekeep
·  Easy to run as stand-alone mini adventures or to drop into your home campaign
·  Adventures span play from levels 1 to 16
·  Includes a full poster map of Candlekeep, plus detailed descriptions of the various locations, characters, and creatures that reside within it
·  Introduces a variety of Dungeons & Dragons monsters, items, and non-player characters (NPCs)

Candlekeep Mysteries is a collection of seventeen short, stand-alone D&D adventures designed for characters of levels 1–16. Each adventure begins with the discovery of a book, and each book is the key to a door behind which danger and glory await. These adventures can be run as one-shot games, plugged into an existing Forgotten Realms campaign, or adapted for other campaign settings. This book also includes a poster map of the library fortress and detailed descriptions of Candlekeep and its inhabitants.

Adventure writers include: Graeme Barber, Kelly Lynne D'angelo, Alison Huang, Mark Hulmes, Jennifer Kretchmer, Daniel Kwan, Adam Lee, Ari Levitch, Sarah Madsen, Christopher Perkins, Michael Polkinghorn, Taymoor Rehman, Derek Ruiz, Kienna Shaw, Brandes Stoddard, Amy Vorpahl, and Toni Winslow-Brill.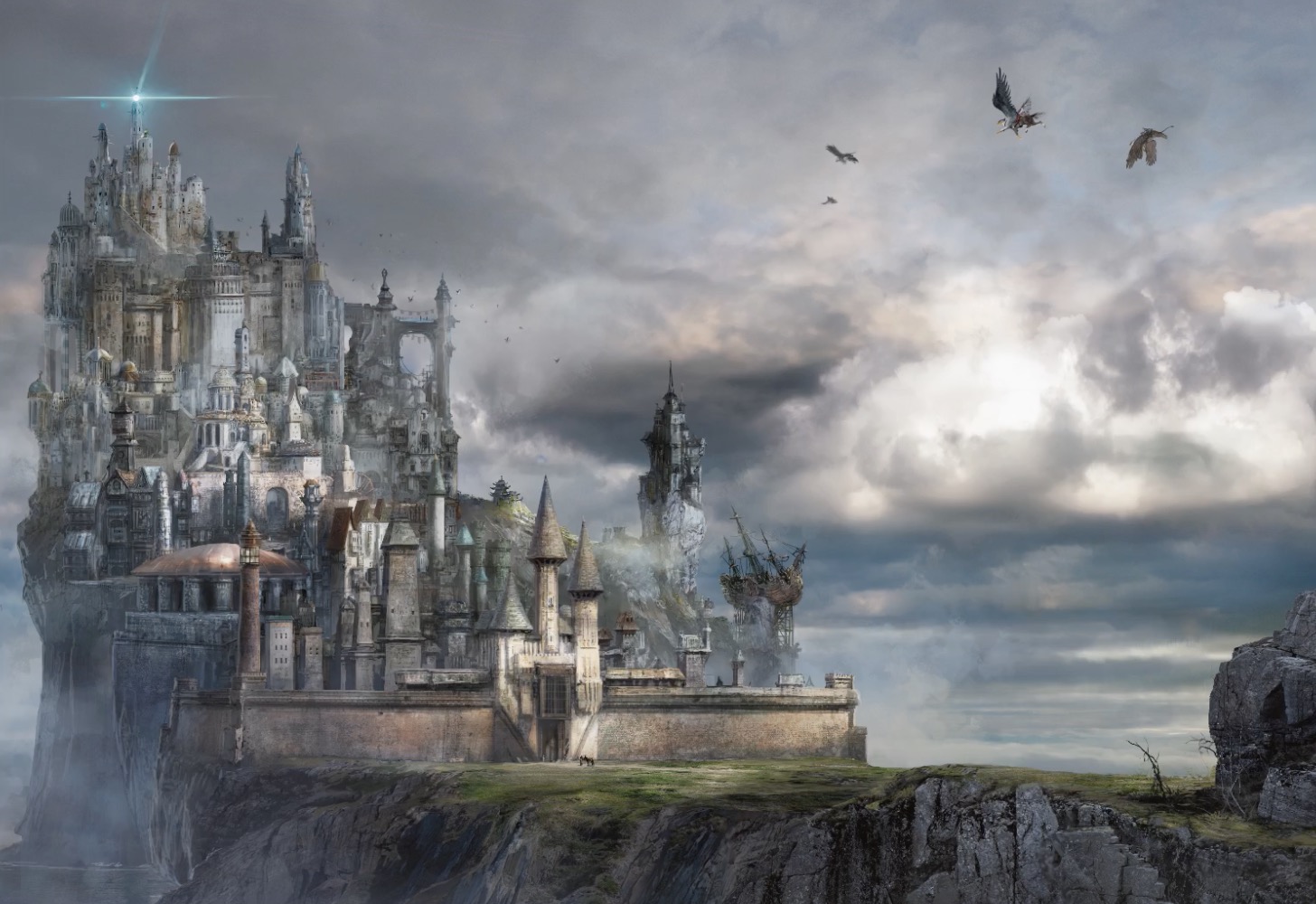 The Facebook announcement also credits Kelly Lynne D'angelo, Hannah Rose, and Chris Lindsay as writers on the book.
So for those of you wondering what the book was like, now we know. It's a bunch of one-shot adventures, presumably with more of a focus on "mystery" than straight combat, though it's D&D so you're pretty much guaranteed to be rolling for initiative at some point. And if you're a GM looking for new NPCs and monsters, you've got 'em here.
Personally I'm curious to see what the WotC approach to building a mystery is with this book. Mysteries are hard to run in D&D, especially once you start getting spells like Speak with Dead and Resurrection (where you can just bring a murder victim back to life) which isn't necessarily a problem for the general populace of a fantasy world, but it is for a DM when you have players who will go to war with gods to return the lost rabbit of their favorite NPC, and who have spells that let them ask questions of gods/nature/reality itself.
We'll be sure to keep you up to date with more news and details about the book once more than just the product description drops. I wouldn't be surprised if one of the D&D Weekends features some magic and mystery as part of the upcoming release schedule. At any rate, be sure and let us know what you think of the new book in the comments.
In the meantime, Happy Adventuring!