D&D Hit Point Trackers – RPG Accessories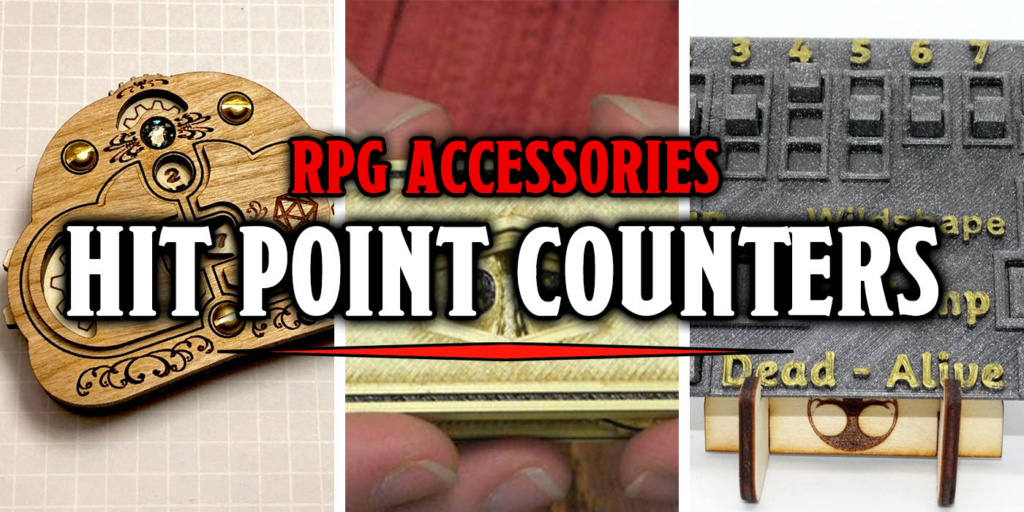 Keep your hit points, spells and sometimes even class specific abilities organized with these beautiful and easy to use HP trackers.
I hate keeping track of my HP on my character sheet. It's the one thing that gets erased and rewritten more than anything else on the page and will rip through long before any other portion of my character sheets. If you too prefer a paper character sheet but fear the day you finally tear it up and need to rewrite the whole thing, HP trackers may be the perfect D&D tool for you. As always, shop links are in the titles.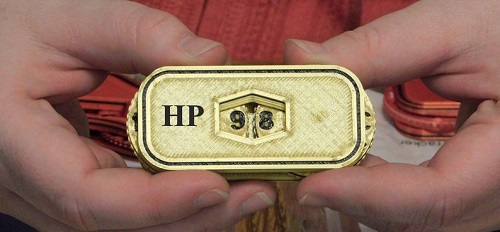 If you're looking for something simple, sturdy, and available in a variety of colors, this 3D printed double digit tracker is the one for you. Toss it right in your gaming bag without fear of it breaking and wind down (or up) your hit points all session long.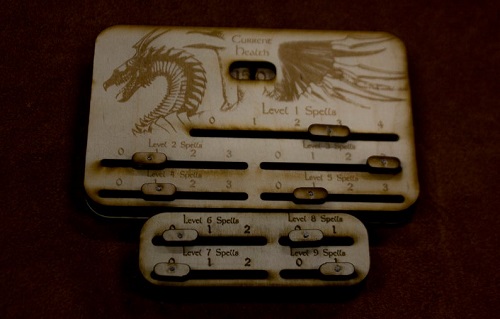 For a little more flexibility in tracking and design options, this wood tracker set allows you to keep track of HP up to 199 as well as spell slots up to level five with an option to add on four more levels worth of spell slots. The background image comes in 5 fantasy designs such as castles or the above pictured dragon, with the option to request your own design. With a simple and sleek design, it's intuitive to use and will keep your character sheet eraser smudge free for as long as possible.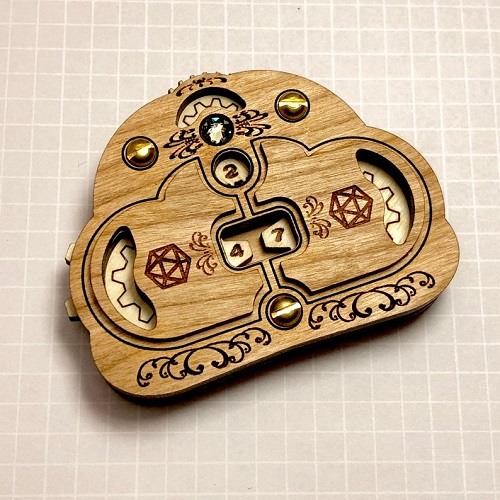 Another simple design for your simple Dungeons and Dragons needs, this tracker is cherry hardwood with laser cut details and brass hardware with a Swarovski crystal embellishment. Okay, it's a little fancy, but you deserve to be a little fancy from time to time. The third gear allows you to keep track of HP up to 599, but for a lower level character can easily be used for 99 hit points and inspiration or other small but trackable D&D conditions.
Subscribe to our newsletter!
Get Tabletop, RPG & Pop Culture news delivered directly to your inbox.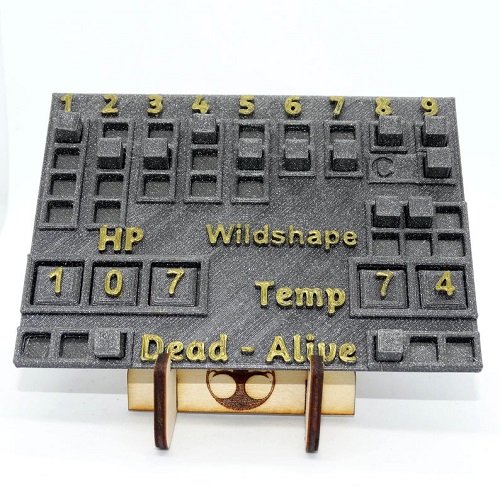 This tracker thinks of everything with options and tailoring for every class. Track your HP up to three digits, spell slots, death saves, and various class specific resources in one simple and easy to read tablet with an optional stand for your playing comfort. Just be careful not to loose the chits in your game bag as they're printed special to fit perfectly in the tracker.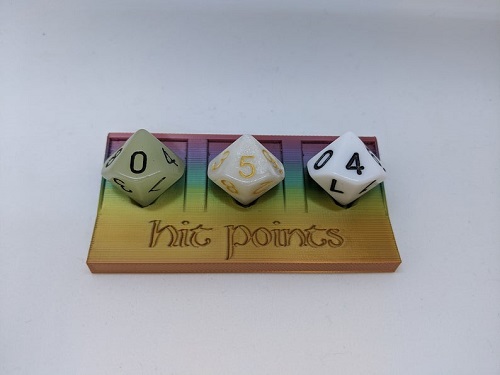 Possibly the simplest and easiest of the trackers, this nearly indestructible option uses the d10 you definitely already have too many of to track your HP. Don't worry about losing chits or breaking gears, if you have two or three d10 to spare, this will give you a clear home for them so your remaining hit points are always facing you on the dice. Coming in 21 color options including an iridescent rainbow, and the most cost-effective of the HP tracker options, you could get one for each character the way I do with different sets of dice.
How do you track your hit points? Do you use a HP tracker of some kind or do you gingerly erase and rewrite every battle and rest? Or do you keep track of your sheets electronically and wonder when the rest of us will catch up? Let us know in the comments!
Happy Adventuring!
Latest News From BoLS: