GW Rumor Engines: Where Are They Now – January 2020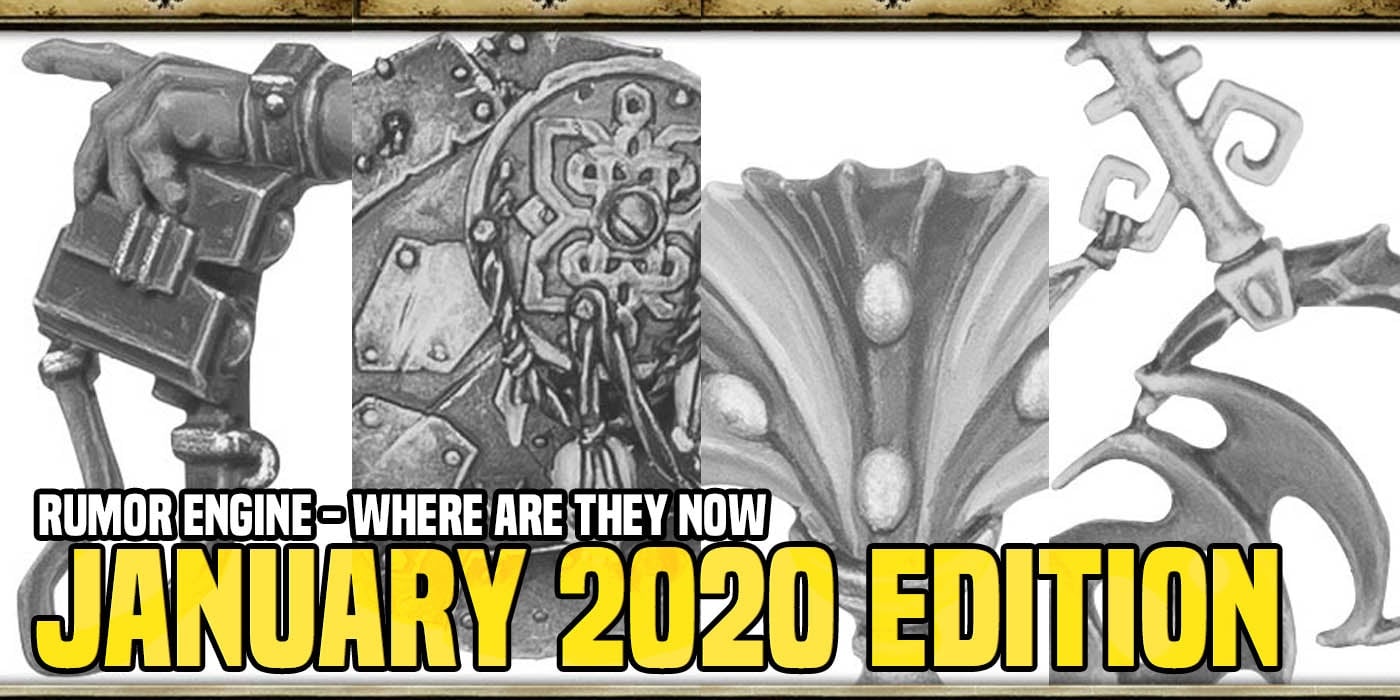 It's been a full year since these Rumor Engines were teased – so what happened to them? Let's take a look and find out.
Games Workshop likes to play the long game with their Rumor Engines and sometimes it can be MONTHS before we find out what that particular bit was from a teaser. We've been keep track and today we're going to take a look at the Rumor Engines from January 2020 to see if we ever got the reveals for those. So here we go: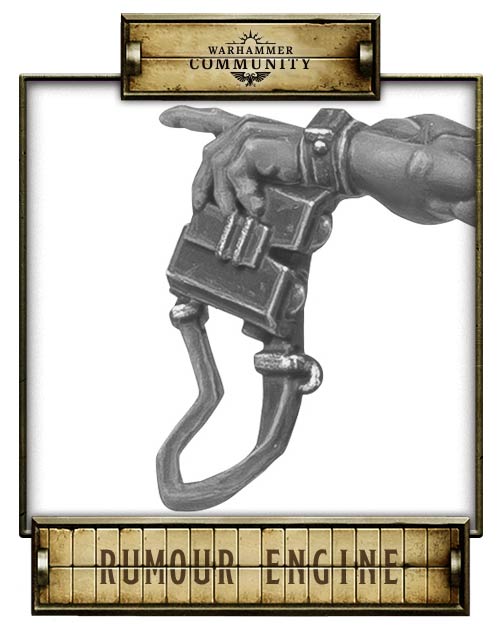 Rumor Engine – January 7, 2020
This one turned out to be a Limited Edition Catachan Officer: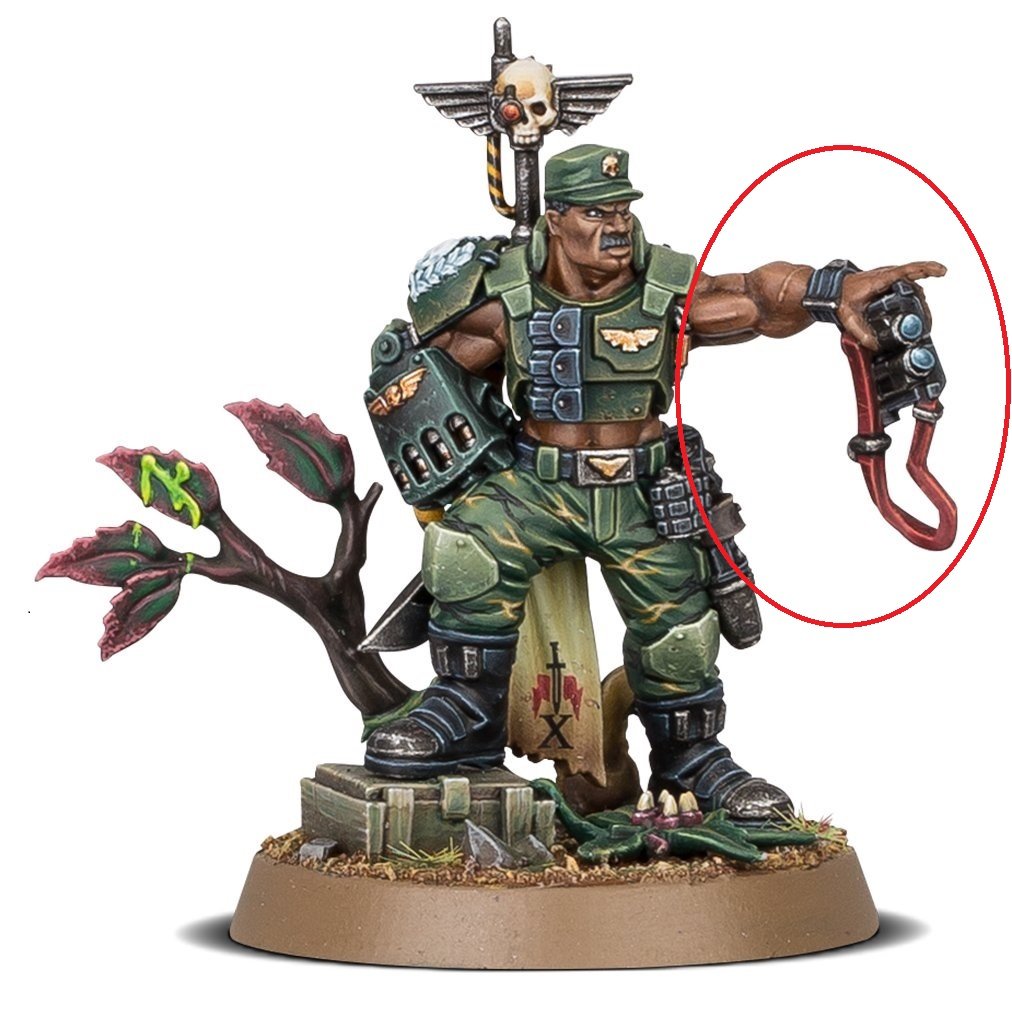 It's a really great looking model and you should consider yourself lucky if you got your hands on one of these!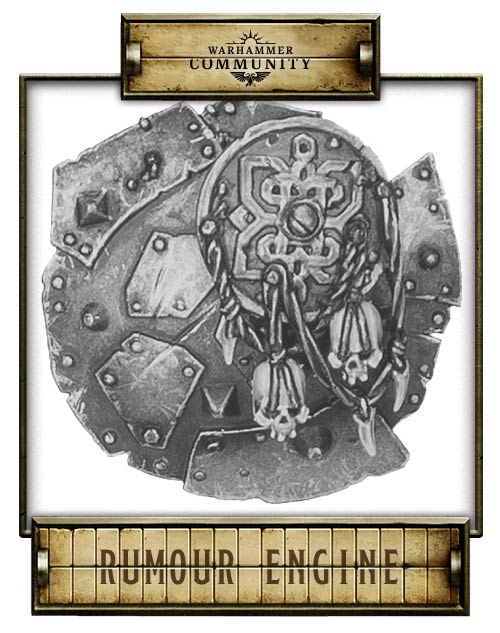 Rumor Engine – January 14, 2020
This teaser took 6 months to finally get revealed – but it was kind of a BIG deal.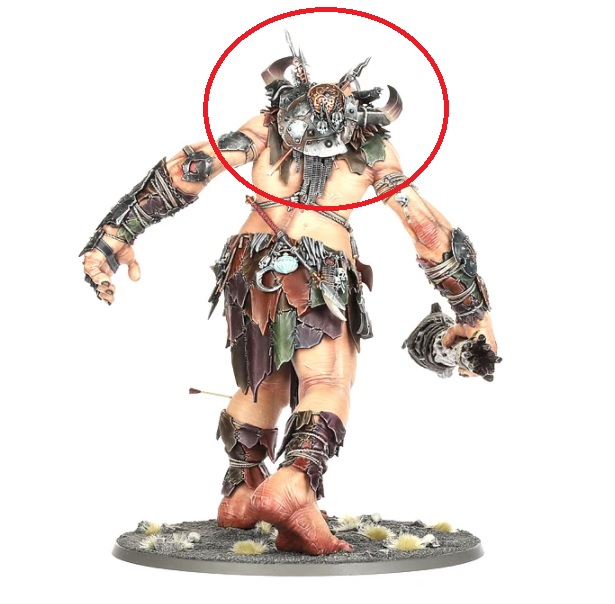 Part of the new Mega-Gargant kit, this bit is a shield/armored back plate worn by one of the three Mega-Gargants. If you didn't use it on your Mega-Gargant, it makes for some great bit-trading fodder!
Subscribe to our newsletter!
Get Tabletop, RPG & Pop Culture news delivered directly to your inbox.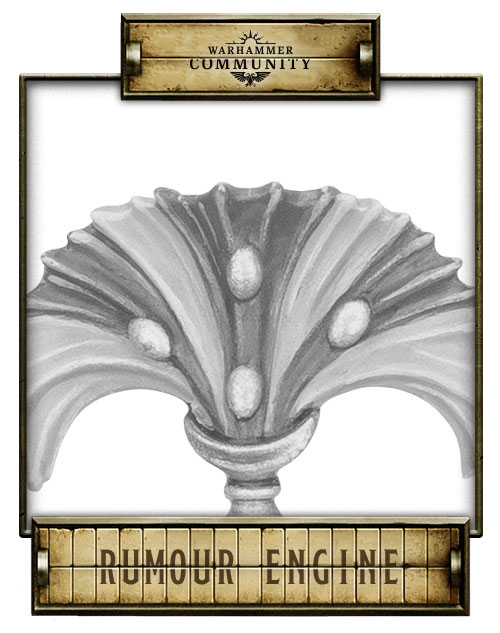 Rumor Engine – January 21, 2020
This one ended up being one of the plumes on the helmets of the Lumineth Realm-lords: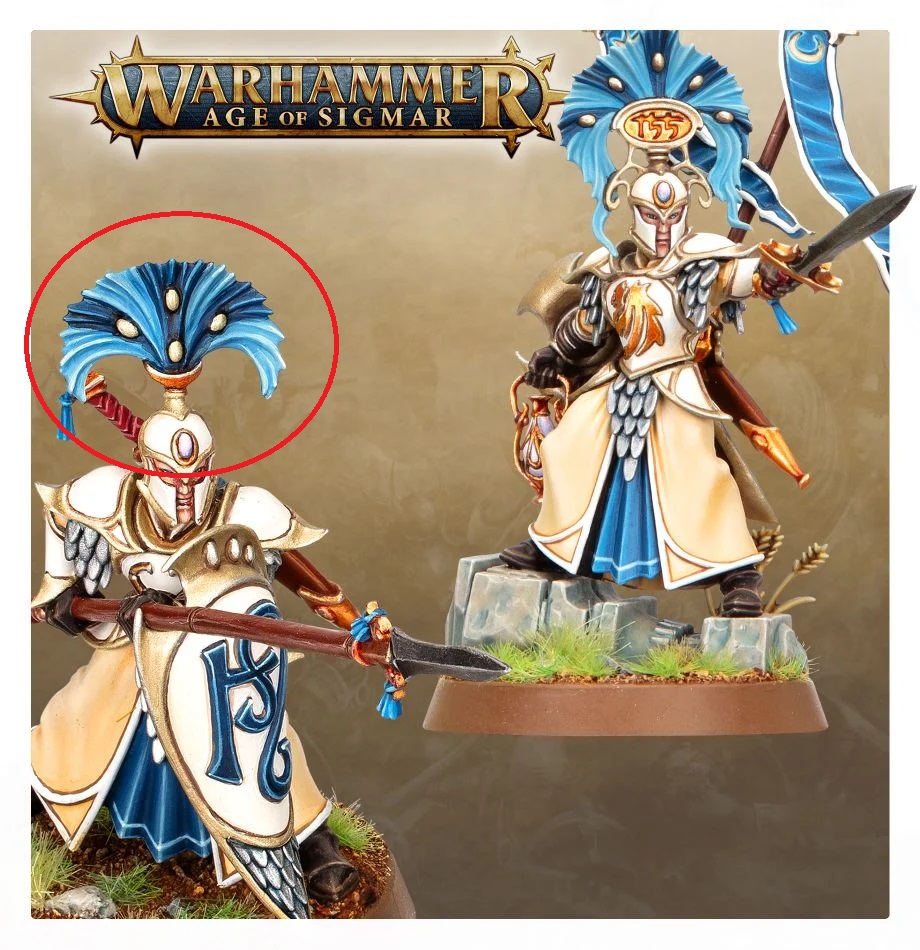 There were quite a few plumes to choose from – but we went with this picture. Again, this was another slow burn as the reveal took many months.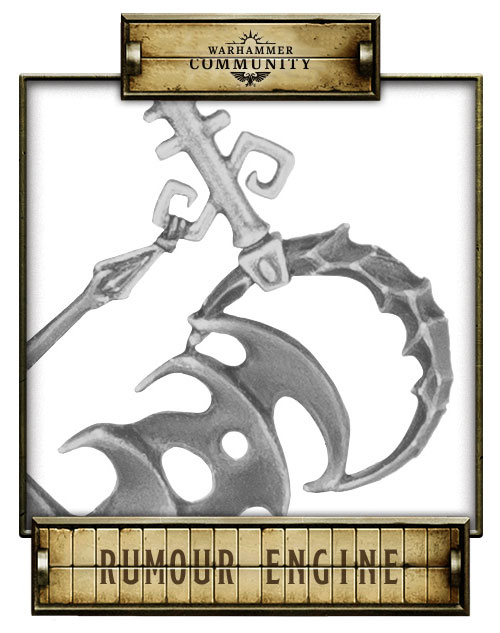 Rumor Engine – January 28, 2020
This one got revealed in another preview from GW – it's from the new(er) Warcry Warband – the Khainite Shadowstalkers:
This model didn't become available until Warcry Catacombs was released. The preview may have been in January but it wasn't fully released until October 31, 2020! So yeah – Games Workshop doesn't mind playing the long game with model teasers.
Well there you have it, those are all the January 2020 Rumor Engines and their corresponding reveals. Were they worth the months-long wait? Let us know in the comments!