Listen to the Star Wars Original Trilogy Unfold in This Vintage Radio Play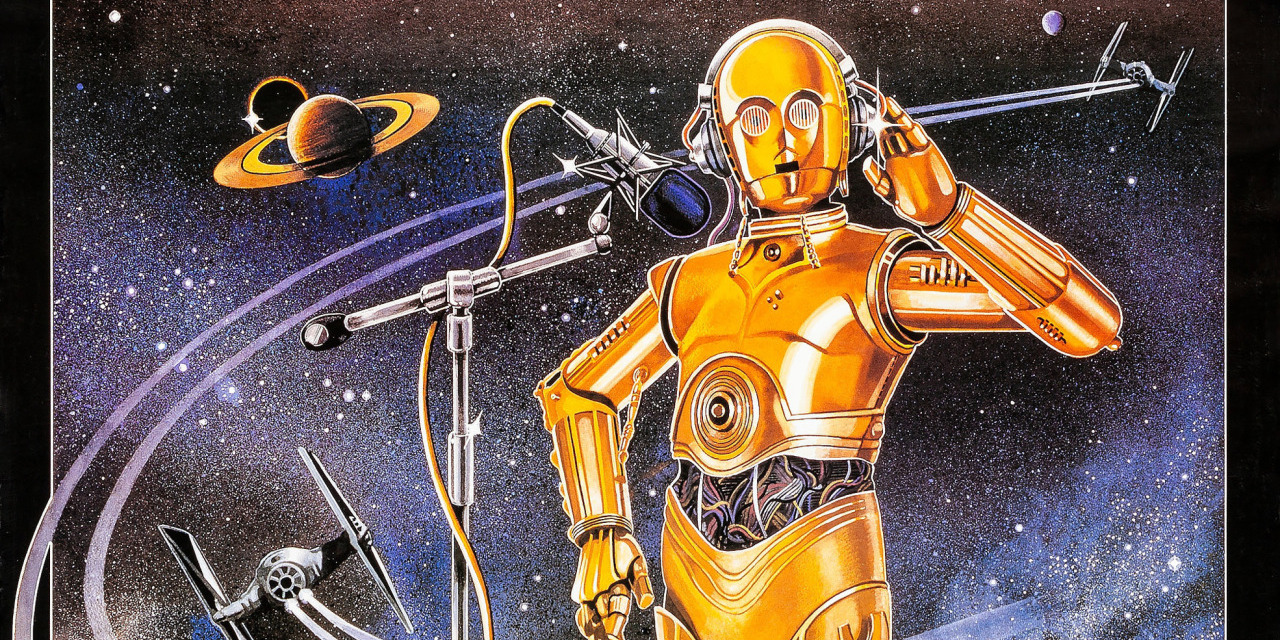 This 11 hour Star Wars radio play from NPR and the BBC features original music, sound effects, and actors.
NPR aired the radio dramatizations of the original trilogy in the 80s and 90s. They were hoping to gain more listeners by reviving the radio dramas that were popular in the 1940s, but they needed something popular and something that may cause a bit of a scandal. Star Wars fit both – it being a Hollywood blockbuster.
George Lucas helped the project get on its feet. He sold the rights for the scripts of the movies to KUSC-FM (the public radio station at his alma mater, USC) for a $1. They were even able to use the original music and sound effects. They also pulled in a little-known (at the time) theater director that had worked for the BBC to take on the project – his name is John Madden and he won an Oscar for Shakespeare in Love.
The cast includes Mark Hamill, Anthony Daniels, Billy D. Williams, David Ackroyd, John Lithgow, and Ed Begley Jr. among others.
Nigel Langes has woven the archival recordings with more Star Wars music and sound effects from the movies to produce a really enjoyable, continuous experience of all of the episodes. The run time is around 11 hours – perfect for hobby time or travel.