2021 is shaping up to be a packed year for Dreadball – a new supplement, errata, miniatures, and new historic matches are on the way!
2021 is a BIG year for DreadBall because we've got a brand-new supplement – the Magnetar Circuit. This has actually been something we've been discussing for a long-time here at Mantic and we're delighted to finally see the release on the horizon. Inside you'll find four new arenas (which we'll go into in a moment), new Support Specialists, new historic matches and an errata for all the previously published teams… including Renton's Rejects. First up, let's reveal a little more about those arenas!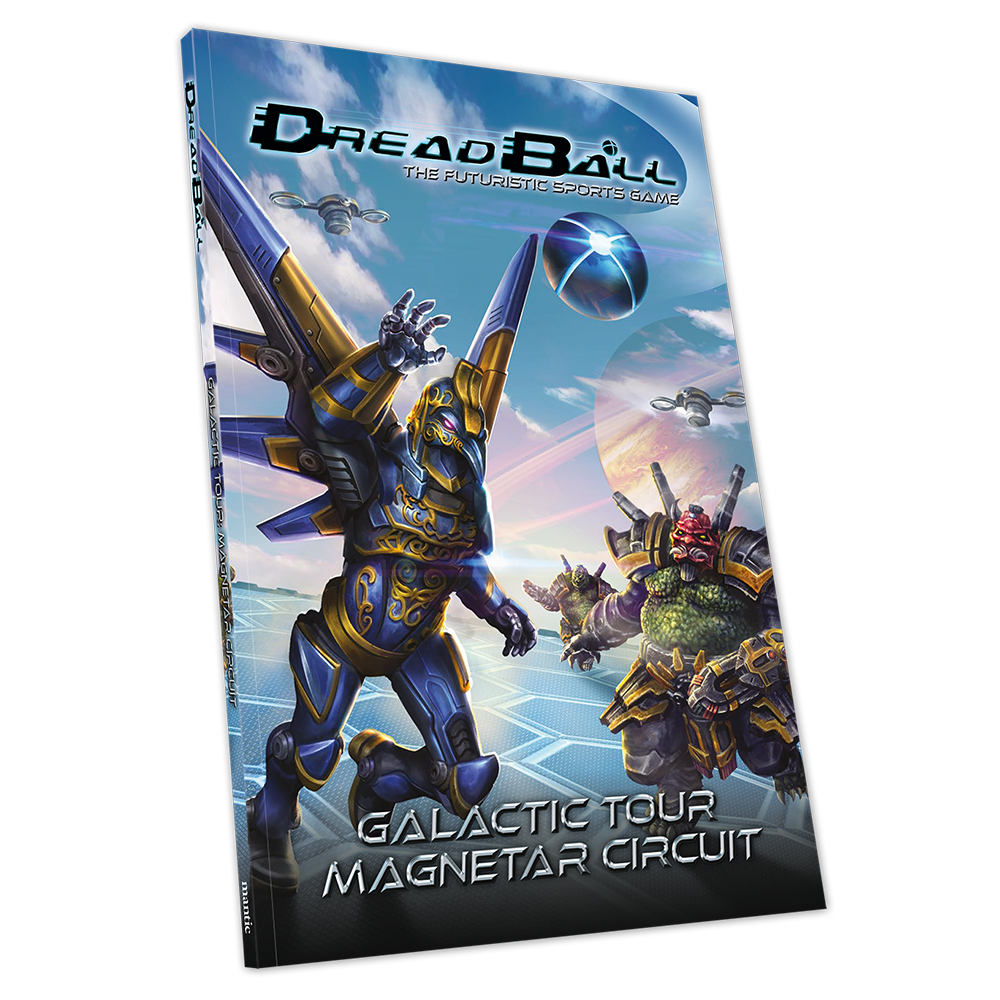 CAVLAX VI (SWAMP PITCH) – this takes place on a dangerous planet where vines can grow across the pitch. What's more, the bad reputation of the arena means it's harder to attract the crowds, so it's going to be tough to rack up the cheers!
NEW ATLANTEA (UNDERWATER PITCH) – ever wondered what it would be like to play DreadBall underwater? Well, New Atlantea is the answer! On this pitch you'll have to deal with changing currents that can affect the game in different ways each Rush.
OVOSTAR-2 (SKY PITCH) – as if DreadBall wasn't already dangerous enough, what if you were playing dozens of kilometres in the sky? Oh… and there's nothing to stop players falling to their death off the edge. Thankfully BrenMed Industries is on-hand to give Players a free cryorevision… and sometimes Players even come back alive (mostly).
MEMPHIS MAX (CASINO PITCH) – teams always need a lot of cash to stay competitive, so the option to earn some extra funds through gambling is always a welcome opportunity. However, you'll need to watch out for Thoth, a new ref that likes to keep a close eye on illegal plays.
For each of these new arenas, we've put together a historic match featuring some classic teams. Therefore, if you want to see how you would have fared in some of the greatest matches ever – make sure you pick up this supplement.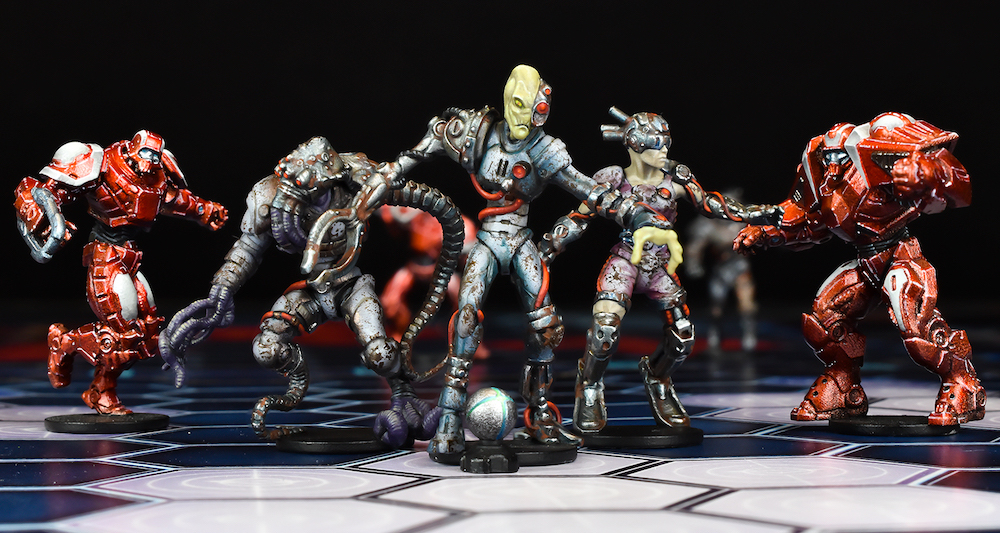 One of the most exciting elements of Magnetar Circuit is that ALL the published teams are re-printed in the book. The rules committee and Mantic have also been going through the teams to see which ones needed a bit of love and attention *cough* Veer-myn *cough*
Even if your favourite team hasn't been changed, having all the stats in a slightly smaller book is going to make it a lot easier to carry around, particularly when attending tournaments – assuming they can ever happen again.
We really want a supplement like Magnetar Circuit to become a regular release – like Clash of Kings for Kings of War or Command Protocols for Deadzone – but for that we really need the support of DreadBall fans! So, please make sure you pre-order from your FLGS or direct from Mantic. In fact, we're making the pre-orders live today on the Mantic site, so you can order right NOW. Like, literally this second. We'll be back closer to release with gameplay videos of the arenas and the Support Specialists, so you can see how it shakes up the game!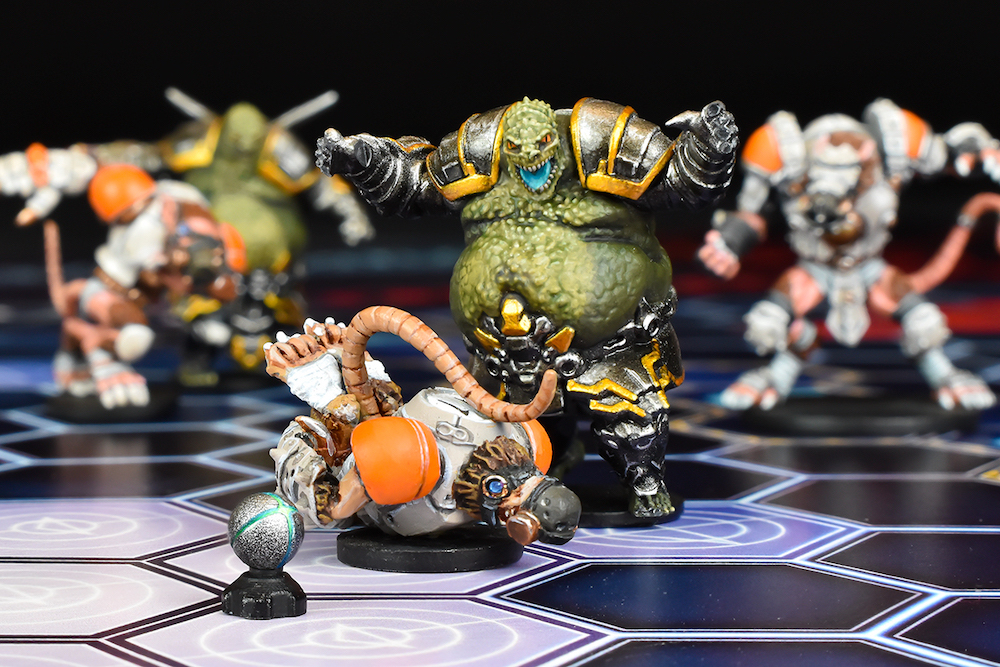 As well as the new supplement, you can also pre-order the new miniatures. The Magnetar Marvels set features all three Support Specialists and Thoth the MVP/ref. They're made in beautiful resin, so those details are going to be CRISP. You can pre-order here. It's worth it, just for Flurple.