Solo But Not Alone is an amazing bundle of RPGs that's raising money for suicide-prevention. Help a good cause AND get 87 games, all for $10.
Times are hard right now for everyone, but one bundle is aiming to make a difference in a big way. Solo But Not Alone is a massive bundle of RPGs that are all single player games. You might be wondering how you can play a tabletop RPG with just one player, well let me invite you to find out. Go grab the bundle right now!
If you need your curiosity sated a little more before you jump in, I understand. There are a number of ways that you can accomplish feats of single player RPGs. Some involve journaling in character, others involve drawing, creating maps, or doing an activity you were already going to do like drinking water, but my absolute favorite involves creating the strongest possible mental image of the actor, Adam Driver.
With Solo But Not Alone you have a chance to try out 87 different varieties of solo RPGs, which is enough to make it through like three years (which is about how long 2021 has lasted so far, so really, you can't afford NOT to get this bundle). But not only are you getting a lot of games for yourself, you're also raising money for an excellent cause, as 100% of the proceeds from the bundle will be going to benefit Jasper's Game Day.

If you're unfamiliar with them, Jasper's Game Day is a non-profit organization dedicated to suicide prevention and awareness, that aims to raise both donations and awareness to help "reduce the stigma around talking about mental health so the world can treat it just like physical health." As they put it: We are gamers, we are friends, we are family.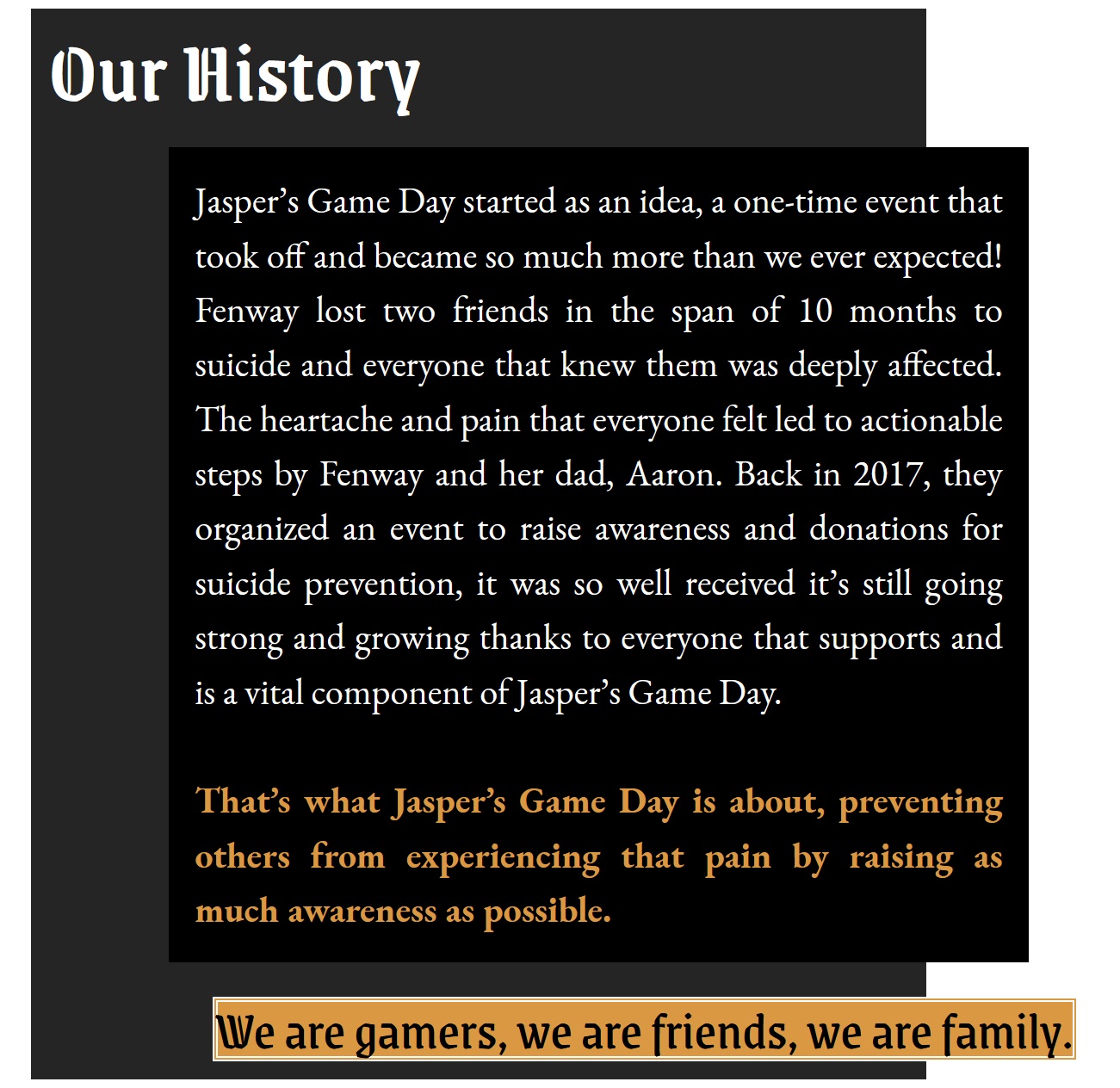 Jasper's Game Day started as an idea, a one-time event that took off and became so much more than we ever expected! Fenway lost two friends in the span of 10 months to suicide and everyone that knew them was deeply affected. The heartache and pain that everyone felt led to actionable steps by Fenway and her dad, Aaron. Back in 2017, they organized an event to raise awareness and donations for suicide prevention, it was so well received it's still going strong and growing thanks to everyone that supports and is a vital component of Jasper's Game Day.

That's what Jasper's Game Day is about, preventing others from experiencing that pain by raising as much awareness as possible.
Solo But Not Alone is a joining of forces between Jasper's Game Day and the indie RPG community. Hosted by Peach Garden Games, the Solo But Not Alone bundle collects some of the best of the Indie RPG scene in one handy place. Not only will you find some amazing games, but you'll find amazing creators, all working towards a common, and worthwhile goal. As they put it, it's time to let people know they don't need to suffer alone.
These are difficult times for everyone. But, not everyone is facing the same struggles, and right now even more people are dealing with feelings of isolation, loneliness, and hopelessness.

It's time to let people know they don't need to suffer alone.

In this bundle, you'll find some amazing single-player TTRPGs. That's right, no need to schedule, no need to get a group together. Games you can play by yourself whenever the mood strikes. Some of them are short enough to play while you're waiting for a bus, and some are involved enough to spend an evening on. You can explore a wintry and mysterious glacier, fight your way through Hell, try and mitigate a disaster on the job! Explore the experience of living with ADHD, take care of your pets, help a famous actor with his script. Go on a shamanic journey, read Dune, cook! This is a bundle full of possibilities.

100% of proceeds from this bundle (after fees and tax) will be going to Jasper's Game Day, an organization dedicated to making sure people know they're not alone. Jasper's Game Day works to help prevent suicide through promoting mental health awareness and education, particularly in schools.

You Are Not a Critical Failure! Remember, if you're feeling hopeless, isolated, or alone, reach out. These may be single-player games, but that doesn't mean you're in this by yourself.
Here's just a taste of the 87 games that await you in the bundle.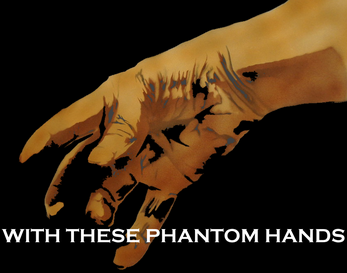 A One-Player Tabletop RPG for the #YourMoveJam

You are a ghost, and you can't even remember how you died. There are three living people who you know to be important to you in some way, but you don't know why. More important than anything, you have a message you must convey to one of them, but you don't know what it is.

You are unstuck in time, unsure of who you are, and unable to rest until you've figured out what your message is and delivered it.
A solo journaling RPG about a ghost, stuck in a loop–this game is just three pages long, and over the course of the game you'll haunt three people at various points in their lives until you can figure out what happens to you. It's a haunting game that will put you in touch with your creative side in a way you didn't know you needed.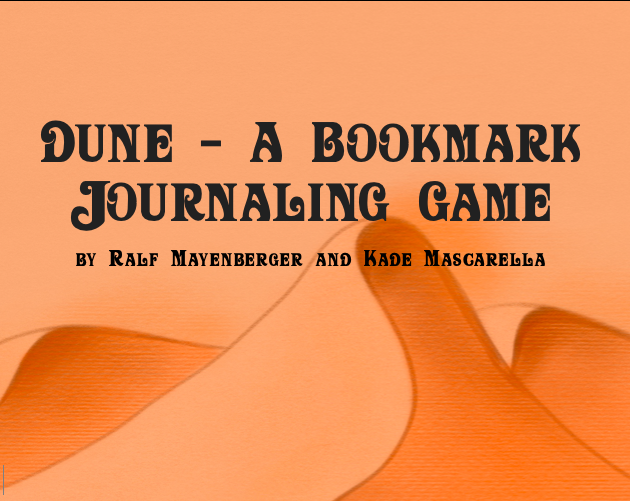 Dune – A Bookmark Journaling Game is a fan-fiction journaling game in which you will focus on one character and journal their thoughts while reading Frank Herbert's Dune. This Bookmark Journaling Game asks you to dive into a character of your choice (and we created a bookmark for each character) and journal their thoughts
Look it's quarantine, it was only a matter of time before you were going to read Dune (again or for the first time), so you may as well get started on it with a fresh purpose in mind. Pick a character, and as you read the book, write down what you think the character would think based on what happens in the book. I haven't re-read all of dune, but even going through the first ten pages is enough to put you in an interesting state of mind. If you want something to enrich your next reading experience, check this one out.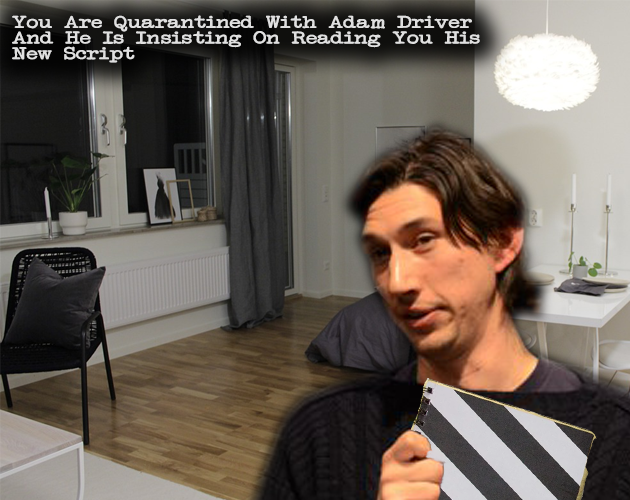 Amid a global crisis, you have been quarantined inside your home with Adam Driver, the actor. The circumstances behind how you were locked in your home with Adam Driver are unimportant for the purposes of this game, but you may want to think about them in your free time.

Adam Driver has not been idle during this time of isolation, and has written several scripts he is insisting you hear. Having nothing better to do, you decide to let him read them to you. Adam Driver has said he is looking forward to hearing your feedback, and you're excited to discuss heady themes, symbolism, political, and philosophical concepts with the famous actor, Adam Driver.

There is one catch. Adam Driver is very very sensitive to critique, and while you value his work, you are concerned that your attempts to help him find his ideas and voice will be received as attacks, or that Adam Driver will respond with overt defensiveness. This would be bad, as you have to live alongside Adam Driver for the foreseeable future, and you don't want to deny the world his work.
Yeah, I know. I couldn't wait to play it either. I played it again right before I wrote this article. This game is every bit as fun as its title. You think you know exactly what you're getting in for, but then the game always has ways of surprising you. You'll roll a d20, write out some prompts and have a conversation and you will be surprised at how coherent a script your own imaginary Adam Driver will put together with your help. Really it's hard to describe just how fun this game is. Get the bundle and get right to it.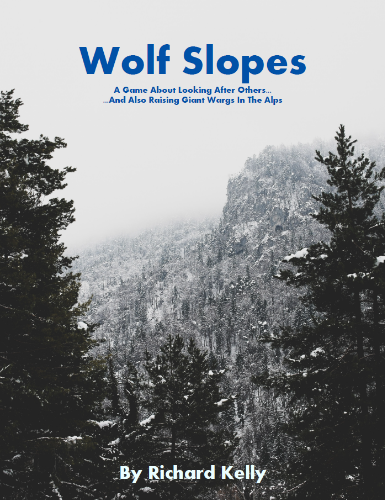 There's one bad night every season.

Tonight's is on the fifth of Candlemass. The wind skirls past the shutters and howls in through the eaves, and it's almost so loud it drowns out the knock at the door.

You awaken, dressed in your warm nightclothes, and pad down the stairs of your little public house to where your outside clothes sit half-frozen by the door.

The knock comes again, pounding, and at this time of night it can only mean one thing.

You fling open the door, letting a gust of snow blow in past the threshold. Outside are two villagers from Bairnhallow, the town in the neighboring valley. Their faces are pale and pinched from the cold and with worry.

"Zeke took the flock to the middle slopes this morning," the older of the two says. "He hasn't come back down."

The boy could be anywhere.

Alone, you'd never find him.

But luckily you aren't alone.
Wolf slopes is a game about rescuing people from fantasy snowcapped mountains with giant wargs. Kumada1 puts out some amazing games, and they are one of the most thoroughly categorized and thoughtful presences on itch.io. If you want to get a real feel for a game, just look for the Kumada1 review.
In this single player rpg you will run a hospice set in a fantasy version of the Italian Aps with an early 1800s pastiche. You'll journal to tell of your exploits, help others when you come to prompts, and adopt wargs along the way. What really gets me is how attached you'll grow to your fantasy rescue-wargs.

You are not very big, and you are not very strong. There are creatures in this world that tower over you, that could absolutely tear you asunder if you let their guard down.

But you are the apex predator. You will show them who is the hunter and who is the hunted.
Apex Predator is a game about fighting titanic monsters which is represented here with by a single card shuffled into a deck of other playing cards that you'll deal out in a grid and slowly explore. As you flip over the cards one by one, you'll either discover the monster, or items useful in your hunt, and with a little bit of luck, by the time you find the monster you'll be ready to fight. It's a fun, quick, blast to play.
Happy Adventuring!