Star Wars: Is A New Knights Of The Old Republic Game In Development?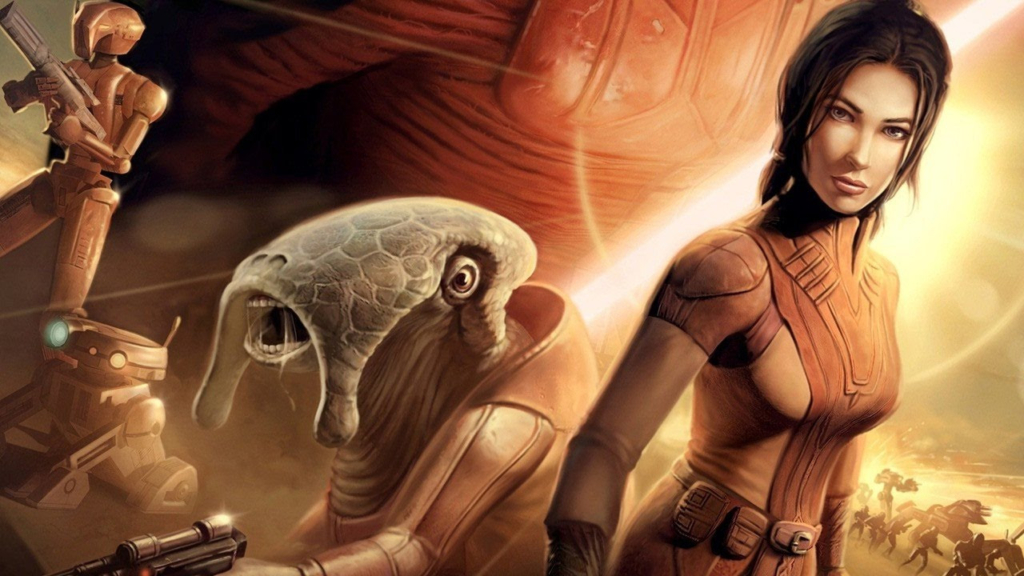 Rumors of a new Knights of the Old Republic video game in development outside of EA swell with increasing credibility. Here's what we know.
We're not that far into the bold new era for Lucasfilm Games, where they're free to explore themselves and partner with studios outside of the EA umbrella, and already we've seen fruits of their endeavours, from a new open world game in development from Ubisoft to that Bethesda Indiana Jones game–and with the most recent episode of the Bespin Bulletin, a Star Wars insider podcast, it seems like we might be seeing a new Knights of the Old Republic game soon as well.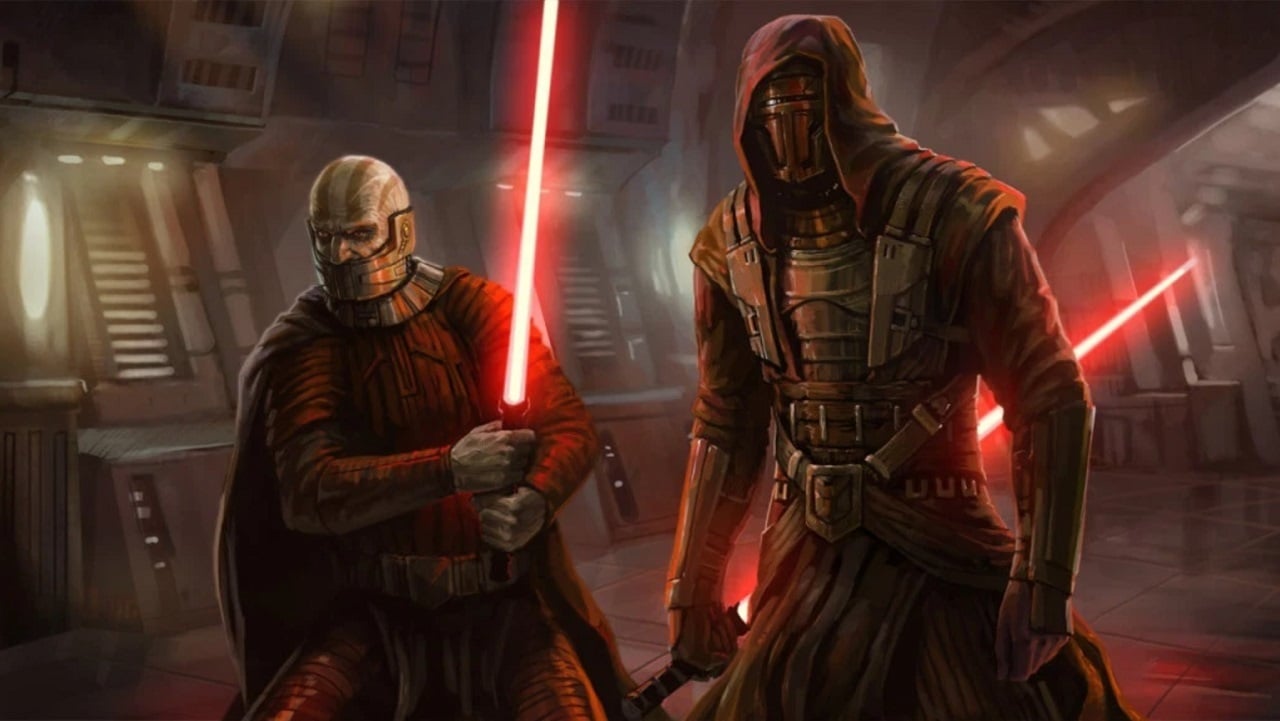 If you can believe the rumors. As always, these should be taken with a grain of salt, which has its own Star Wars wiki-entry that defines it as 'a natural substance used as an ingredient in cooking, that can be used as a flavoring for noodles, or a means of herding nerfs.' Because that's the kind of fandom Star Wars is. At any rate, grab a grain, if you can wrest it away from a nerf, and let's take a look at the latest rumors.
The latest rumor stems from Bespin Bulletin on Bespin's Other Bits, a popular Star Wars podcast, during which they assert that a new Knights of the Old Republic game is in development. KOTOR is a fan-favorite series, which originally explored the Old Republic era alongside the comics, and helped define a lot of the now 'Legends' material lore. According to Bespin Bulletin, a new project is in development somewhere outside of EA:
"Amongst my digging, I heard there is a Knights of the Old Republic project in development somwhere. I talked to a couple of people, and I also found out that Jason Schreier said that it's not with EA and we'll 'never guess' who the studio is that's making this game."

"I don't know if the bounty hunter game is with them or if it's with Ubisoft. But yeah, EA is working on stuff and there's another unannounced [Star Wars] game at EA, which I have no idea what it is. I don't think it's Battlefront 3."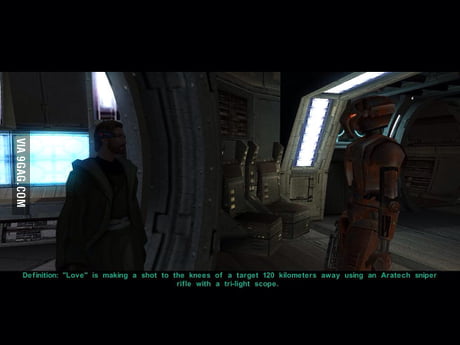 But Bespin Bulletin isn't the only one making these claims, on the same thread where Jason Schreier (video game reporter for Bloomberg News, and co-host of the Triple Click podcast) mentioned that 'nobody would ever guess' Nate Najda of Wushu Studios added, "It's not as mysterious as you think. It's just not a household name most people are aware of."

There are precious few details so far, but with EA's exclusivity gone, and an Ubisoft-developed Star Wars game on the horizon, expectations are already out of the water. News like this doesn't stay under wraps for very long once it's out there–so if there is an as-yet-unannounced KOTOR game in the works, look for it to be revealed soon. In the meantime, be sure and check back here for more news from a galaxy far, far away.
What would you want to see in a new Knights of the Old Republic game?
Subscribe to our newsletter!
Get Tabletop, RPG & Pop Culture news delivered directly to your inbox.
Latest News From BoLS: